New on DVD and Blu-ray Week of July 16-July 22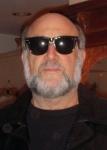 By Harley Lond - 07/15/13 at 08:47 PM CT
THIS WEEK'S TOP RELEASES:

"42": Writer-director Brian Helgeland has had a mixed career (writing "L.A. Confidential," "A Knight's Tale," "The Postman" and "Mystic River," and winning both an Oscar and a Razzie award in 1998 for Best Screenplay for "L.A. Confidential" and Worst Screenplay for "The Postman." His best-known directorial outing previously was Mel Gibson's "Payback" in 1999; with "42
," however, he has finally hit his stride. The film, a dramatization of the monumental events that surrounded the breaking of Major League Baseball's color barrier by Brooklyn Dodgers GM Branch Rickey and baseball
great Jackie Robinson, is an almost perfect stylistic outing. In 1946, Rickey (Harrison Ford, here submerging himself into his role with an Oscar-worthy performance) put himself at the forefront of history when he signed Negro Leagues ballplayer Jackie Robinson (Chadwick Boseman) to the team, putting both Robinson and Rickey in the firing line of the public, the press and other players. Facing unabashed racism from every side, Robinson was forced to demonstrate tremendous courage and restraint, knowing that any incident could destroy his and Rickey's hopes to desegregate the game. Rickey's decision was based on a combination of idealism and astute business sense: it made sense to hire the best ball players to win games and make money for the team, and the best players could be black or white (or later, Afro-Hispanic, such as Roberto Clemente). The story follows Rickey's decision in 1945 to hire a black player, through the drafting of Robinson in '46 for the Dodger's farm team, and then his appearance on the Dodgers in '47, which lead to a National League pennant win. "42," which was Robinson's number (and the only number retired by all MLB teams), is the story of a changing sport and a changing world. It's an almost perfect film; the scenario, the dialogue, the editing, the framing -- everything is pitch perfect. There's never a dull inning, never a seventh-inning stretch. Yes, it's predictable (first off, we know how it's going to end; second off, we know that Jackie will stand up to the taunts as to his color by turning the other cheek); yes, some of the characters are stereotypical and archetypical, but heck, who cares. It's fun and absorbing and, for a generation born way, way past the breaking of segregation in sports (or elsewhere, for that matter), it's educational. It's a textbook example of how to make a movie, one that can be studied in any film school. And one that made a lot of money. Extras include two informative behind-the-scenes featurettes, "Stepping into History" and "Full-Contact Baseball" (the latter on the effort to make the film as historically accurate as possible, given that many of the locales in the story are no longer in existence) and a feature on "The Legacy of the Number 42." From Warner Home Video.

"Evil Dead": Want to get scared silly? Want to be repulsed by what you see on the big screen? Want guts and gore and blood and mess? Then the re-imagined "Evil Dead
" is for you. Five twenty-something friends turn a remote cabin in the woods into a blood-soaked chamber of horrors after one of them finds the mysterious and fiercely powerful Book of the Dead and awakens an ancient demon that goes on a blood-thirsty quest to possess them all. If you're familiar with the original (1981), then you'll be wise to this one, which, however, amps up the horror but tamps down the humor. There's a lot more brutality here, and a switch in heroes, with a female, Mia, becoming the story's sole survivor (with rumors afloat of a remake of "Army of Darkness" as well as another "Evil Dead," with Mia meeting up with the original's Ash). The film is produced by the original's Sam Raimi, Rob Tapert and Bruce Campbell (Ash), and even has a an homage to Campbell during the closing credits. Extras include several behind-the-scenes featurettes and commentary. From Sony.

The other main release this week is the buddy flick "Bullet To The Head
," a by-the-book actioner starring Sylvester Stallone as a not-quite-over-the-hill hit-man who gets involved with corrupt cops, politicians and real estate investors when a hit on a bad cop goes wrong and his partner is executed by a mercenary killer (Jason Momoa). When a New York City cop (Sung Kang) comes down to New Orleans to investigate the cop's murder, Stallone forms an alliance with him to bring down the killer and the bad guys. Based on Alexis Nolent's French graphic novel, "Du Plomb Dans La Tete." Director Walter Hill ("The Warriors," "48 Hours") is back in form with stylistic fast-paced shoot-outs, car chases and story line twists. It's a fun, if not memorable, outing. Extras include a short behind-the-scenes featurette. From Warner.


DVD COLLECTIBLES:
"Bert Stern: Original Mad Man
" is the definitive look at the life and work of one of the greatest American photographers of all time -- shot by his current wife and lover, Shannah Laumeister. An original Madison Avenue "mad man" (and close friend of Stanley Kubrick, who helped his early career), Stern's images helped create modern advertising by putting concepts into the message, not just drawings or images of products; his ground-breaking campaign for Smirnoff in 1955 (a glass of vodka in front of the Great Pyramid of Giza, with the pyramid reflected in the liquid,
advertising the driest of dry martinis) forever changed the industry. In the next decade he photographed some of the greatest stars and celebrities of the day, including Elizabeth Taylor, Richard Burton, Audrey Hepburn, Bridget Bardot, Shirley MacLaine, Sophia Loren and Twiggy, among many, many others. He created the iconic and infamous Lolita image from Kubrick's film and, along with other photographic greats such as Irving Penn and Richard Avedon, became a celebrity in his own right. And he'll forever be remembered as the photographer for Marilyn Monroe's "last sitting": In the summer of 1962, before her death, Stern took more than 2,500 photographs of Monroe over three sessions held in a Los Angeles hotel. But despite his success, Stern was a prisoner of his own pictures and of the life he had created as a celebrity; he became dependent on drugs and his career faltered; he moved to Spain in the 1970s to recover. He returned to the U.S. and for thy next three decades continued to photograph the famous and infamous alike (Kylie Minogue, Drew Barrymore, Lindsay Lohan). This documentary is a candid, first-person account of a man who loved two things in his life "women and photography." Stern died June 26 of this year at 83. From First Run Features.

Remember Rick Springfield? "Jessie's Girl"? If not, you're in good company, for the 1980s rock 'n' roller and heartthrob star of the soap "General Hospital" disappeared from the scene in the mid-nineties. But there's millions of fans that still love Springfield, who returned to touring and recording after more than a decade of silence. He's been under the radar -- until now. "An Affair of the Heart
," which aired on May 15 on Epix, is a heart-felt documentary named for one of Springfield's classic songs that follows the singer's unique relationship with seven super fans who put their lives on hold to follow him on tour and on one of the many cruises that he
headlines. In pop media, its a cliche to say that the music (or the movie or the book) changed one's life; for some of the fans of Springfield, that's a reality. Springfield -- who, by the way, at 63, can still rock with the best of them -- connects with his fans like no other musician I'm aware of. He's always accessible to them at concerts and gatherings; he's made friends with hundreds of them, personally calling them up during times of need. He tours everywhere (not just gigantic venues) to be near them; this guy really loves his fans and brings joy to people; he's genuine. His music has changed people's lives and helped them: there's a woman with congenital heart disease and a female minister who was gang raped who both turned to Springfield (and got) spiritual support. Some fans have overcome deep trauma by connecting with his music, for others he's served as a catalyst for life-long friendships. And we did say he can rock. At the 2010 Sweden Rock Festival, Springfield was on the bill with some heavy metal bands and the crowd was dubious of his "lightweight" credentials. But once he began to rock, he won over the critical Swedes. The film follows Springfield on tours and book signings and is peppered with intimate interviews with fans and their families. As Springfield says about the film, "It was a real laugh/cry kind of thing. As a person, I am kind of peripheral. It is about their connection, what they view and how they interpreted who I was, and the right times that music that they liked came along to help them to get through difficult stuff." The title of this film says it all. On Blu-ray and DVD from Breaking Glass Pictures.

Watch a trailer:



Other goodies this week:
"Doctor Who -- The Doctors Revisited: One-Four." This year marks the 50th anniversary of "Doctor Who," the longest running science fiction show in television history. To celebrate, BBC Home Entertainment is releasing a curated selection of the best of each of this storied program's 11 Doctors. The first release showcases "Doctor Who's" first four doctors, including William Hartnell, Patrick Troughton, Jon Pertwee and Tom Baker, spanning the years 1963-1981. Includes a profile of each Doctor and one classic program for each: "The Aztecs," "Tomb of the Cyberman," "Spearhead from Space" and "Pyramid of Mars." In a four-disc DVD, $39.98 from BBC Home Entertainment ... "Lord of the Flies
" (1963): In the hands of the renowned experimental theater director Peter Brook, William Golding's legendary novel on the primitivism lurking beneath civilization becomes a film as raw and ragged as the lost boys at its center. Taking an innovative documentary-like approach, Brook shot "Lord of the Flies" with an off-the-cuff naturalism, seeming
to record a spontaneous eruption of its characters' ids. The result is a rattling masterpiece, as provocative as its source material. New, restored 4K digital film transfer, supervised by cameraman and editor Gerald Feil, with uncompressed monaural soundtrack on the Blu-ray edition. Extras include commentary featuring director Peter Brook; audio recordings of William Golding reading from his novel, accompanied by the corresponding scenes from the film; a collection of behind-the-scenes material, featuring home movies, screen tests, outtakes, stills and more. From The Criterion Collection.

New to Blu-ray this week is "Heavy Traffic
" (1973), Ralph Bakshi's animated masterpiece about an underground cartoonist who contends with life in the inner city, where various unsavory characters serve as inspiration for his artwork, from Shout! Factory; and "The Boondock Saints II: All Saints Day (Director's Cut)" (2009) for fans of the 2000 crime picture renowned for the unique story of the fast rise and fall of its egomaniacal filmmaker, Troy Duffy (who was a bartender in Los Angeles when his script was produced). This sequel about the MacManus brothers' return to Boston features 27 minutes of never-before-seen footage, including a longer opening sequence, a lengthened fantasy sequence and an extended elevator sequence leading up to the Prudential shoot-out. Stars Sean Patrick Flanery, Norman Reedus, Billy Connolly, Clifton Collins Jr., Julie Benz, Peter Fonda and Judd Nelson. The two-disc set includes the theatrical and director's cut versions. From Sony.


BUZZIN' THE 'B'S:

In "Erased
" (2012), starring Aaron Eckhart, Liana Liberato and Olga Kurylenko, an ex-CIA operative (Eckhart) and his teenage daughter (Liberato) are caught up in a chase for their lives when both are targeted for termination -- by the very organization that originally employed him. On DVD and Blu-ray from Anchor Bay Entertainment/Radius-TWC ... The fight for survival continues in the second disaster film in the five-part ReelzChannel doomsday series. In "Eve of Destruction" (2013), starring Steven Weber, Treat Williams, Christina Cox and Aleks Paunovic, scientists drill a hole in the universe to harvest a limitless pool of "dark energy," but the
experiment goes horribly wrong and wipes an entire city off the map. Now, the effort to save the world becomes the ultimate threat that could destroy it. On DVD and Blu-ray from Sonar Entertainment/Gaiam Vivendi Entertainment ... When a tragic accident claims the lives of Rockwell's beloved high school basketball team, time in the picturesque town stands still -- literally -- when a deal is made with the devil and sickness, aging and death cease for those left behind ... until decades later when a mysterious drifter with a sordid past blows into town, stirring up the long-buried past, causing the hands of time begin to move forward once again in "God Don't Make the Laws" (2011), starring Ella Rae Peck, Lucas Salvagno, Robert Prescott and Peter Vack. From Green Apple Entertainment ... "The Good Life
" (2012), starring Tangi Miller, Jacques Vandelay, Christian Keyes and Maya Gilbert, is an urban romantic thriller about a seemingly happily married couple who are keeping dark secrets from each other. On DVD and Blu-ray from Entertainment One ... Out on parole after eight years in prison, Bill Hayward returns home to find his now 11- and 15-year-old sons abandoned by their mother and fending for themselves. He reluctantly agrees to hang around and act like a father for social services, and after awhile he grows into his parental role. But when one of his sons gets into trouble with his old drug-dealing mates, he must decide what kind of dad he wants to be -- a good one or a free one in "Wild Bill
" (2011 -- UK), starring Charlie Creed-Miles, Will Poulter and Sammy Williams. From Flatiron Film Co.


ON THE INDIE FRONT:

In "White Frog
" (2012), starring Booboo Stewart, Harry Shum Jr., Tyler Posey, BD Wong, Joan Chens and Kelly Hu, Nick (Stewart), a neglected high school student who is struggling with Asperger's Syndrome, finds his life in disarray when tragedy strikes and his idolized older brother dies in a car accident. The family spirals into disarray and, in an effort to keep his brother's memory alive, Nick tentatively reaches out to Chaz's school friends to try making sense of his untimely death but in doing so, he quickly realizes that his brother had a secret life ... and the truth will change his own life forever. From Wolfe Video.


FOR THE FAMILY:

In four entertaining episodes in "Arthur Stands Up to Bullying" (2013), the world's most famous aardvark, Arthur Read, and his family and friends, stand up to bullying, learn about teasing, and think about friendship. $9.99 from PBS Distribution ... "Caillou: Big Kid Caillou" (2013) contains six episodes featuring Caillou as he learns that every race is not about winning, remembers what it's like to be the "new kid" at school, and discovers the importance of good vision. $9.99 from PBS Distribution ... "Dinosaur Train: Nature Trackers"
(2012) contains eight episodes chock-full of adventure and fun, teaching young explorers about stargazing, snakes, wildlife diversity and nature's life cycle. $9.99 from PBS Distribution ... In the final four episodes of "Power Rangers Samurai: The Ultimate Duel -- Volume 5" (2011), Master Xandred's powers are surging out of control, the Sanzu River is seeping into our world, and giant Moogers are running on a rampage, so the Power Rangers Samurai must enter the Tengen Gate to retrieve the most powerful samurai weapon yet -- The Black Box. From Lionsgate ... "The Smurfs: Smurfs to the Rescue!" (2012) contains six adventures from the Saturday morning cartoon series, $14.97 from Warner ... "Super Why!: Hansel & Gretel: A Healthy Adventure" (2013) features two adventures for pre-schoolers that teach the benefits of healthy food choices, different types of foods, and unhealthy snacks. $9.99 from PBS Distribution ... "Tom and Jerry: No Mice Allowed!" is a two-disc set with 30 cartoons, a mix of classic theatricals and contemporary TV shorts, including "Smitten Kitten," "Timid Tabby" and "24 Karat Kat." $19.97 from Warner.


SPECIAL INTEREST:


"American Courtesans" (2013): A documentary on modern day female escorts in America. On DVD and Blu-ray from Gravitas Ventures/Centex Enterprises.



"Bidder 70" (2012): In 2008, as George W. Bush tried to gift the energy and mining industries thousands of acres of pristine Utah wilderness via a widely disputed federal auction, college student Tim DeChristopher decided to monkey-wrench the process. Bidding $1.7 million, he won 22,000 acres with no intention to drill. For this astonishing (and successful) act of civil disobedience he was sent to federal prison. "Bidder 70" tells the story of this peaceful warrior whose patriotism and willingness to sacrifice have ignited the climate justice movement. $24.95 from First Run Features.


"Cannibal Possession: Heart of Ice" (2012): An historian specializing in the cannibal legend of Wendigo (a native Canadian belief about a monster that can possess people and turn them into murderous cannibals) is horrified when details of the infamous "Greyhound Bus" killing of 2008 in Manitoba resembles details of an interview he did. Is it coincidence or proof of the legend? Forensic psychologists, historians and medical engineers weigh in on possible explanations behind such "cannibal possessions in this documentary. $19.95 from MVD Entertainment.


"The Definitive Guide to the Mob" (2012) Colombo crime family captain Michael Franzese helps examine the American Mafia in this History Channel special. Michael followed in the footsteps of his father, Colombo family underboss Sonny Franzese, and earned more money for the organization than anyone since Al Capone. He also did what no "Made" man has ever done before or since: he publicly quit La Cosa Nostra -- without going into witness protection -- and lived to tell the tale. It's a one-of-a-kind view into the world of the country's most dangerous men and provides a realistic look at American mob life, stripped of the glitz and glamour of how Hollywood portrays the Mafia. From Lionsgate.


"The Fruit Hunters" (2012): Adventurers, exotic fruits fanatics and even movie star Bill Pullman, are the subjects of this new film from director Yung Chang. It's a thrilling journey through nature, commerce and adventure that follows fruit hunters dedicated to and saving rare and exotic fruit and to creating a Garden of Eden in a world increasingly dominated by industrialized monoculture. From Docurama.


"Letters From Jackie: The Private Thoughts of Jackie Robinson" (2013): Original documentary from Major League Baseball Productions chronicles Jackie Robinson's thoughts and ambitions as he became one of America's greatest athletes, as well as a towering symbol of the civil rights movement. $9.98 from Lionsgate.


"The Life After Death Project 1 and 2" (2013): Renowned filmmaker Paul Davids unleashes an astonishing breakthrough film about life after death, originally broadcast on the Syfy Channel May 15. Interviews with New York Times best-selling authors (Richard Matheson, Whitley Strieber, Dannion Brinkley, Michael Shermer), top science professors (Dr. Gary E. Schwartz and others) and selected world-famous mediums provide scientific evidence and testimony on how deceased people can and do communicate with us. Davids takes us on a goose-bump inducing investigation of the extraordinary case of after death communication (ADC) with Sci-Fi luminary Forrest J Ackerman. "Uncle Forry" was a skeptic about life after death, but he promised close friends that if it turned out he was wrong, he would try to "drop them a line" from the "Other Side." The documentary evidence of what happened has to be seen to be believed. The sequel film "The Life After Death Project 2 -- Personal Encounters" features spellbinding accounts of personal encounters with life after death from archaeologists, physicists, a retired colonel, a librarian, clinical psychologist, sales executive, publisher and doctors and nurses who have worked with hundreds of dying patients. They have seen souls leaving the body at death, angelic beings, spirit entities, golden orbs, physical manifestations and more. It includes updates on the continuing saga of the Forrest J Ackerman case. Two-disc DVD, $24.95 from MVD Entertainment Group.

"London: The Modern Babylon" (2012):Director Julien Temple's time-traveling voyage to the heart of his beloved London. From musicians, writers and artists to dangerous thinkers, political radicals and ordinary people, this is the story of London's immigrants and bohemians and how they changed the city forever. It starts out with the dawn of film at the start of the 20th century and progresses -- powered by the flow of popular music -- to the present day. From Docurama.
FROM TV TO DVD:

"Alphas: Season Two" (2012) is a three-disc set with 13 episodes, $44.98 from Universal ... "America's Test Kitchen: Season 13" (2012) is a four-disc set with more episodes of foolproof recipes, tips and techniques, equipment recommendations, and more, $39.95 from PBS Distribution ... "Combat!: The Complete Fourth Season" (2012) is a eight-disc set with 31 episodes from one of the television's most popular series. The ground breaking "Combat!" offered a
gritty, unflinching look at American soldiers battling in Europe during World War II, confronting imposing odds and demonstrating remarkable levels of ingenuity and courage. Vic Morrow and Rick Jason head a stellar cast, featuring an incomparable list of guest stars from Hollywood's Golden Age as well as top directorial talent such as Richard Donner and Robert Altman. $39.98 from Image Entertainment ... "Damages: The Final Season" (2012) is a three-disc set with 10 episodes, $45.99 from Sony ... Before Inspector Morse, there was rookie Constable Morse, fed up with police work and ready to nip his career in the bud by handing in his resignation. That is, until a murder turned up that only he could solve. Endeavour Morse -- before his signature red Jaguar, but with his deductive powers already running in high gear -- solves mysteries in 1960s Oxford in "Endeavour Series 1" (2012), a three-disc set with four whodunits. On DVD $39.99, Blu-ray $44.99, from PBS Distribution ... "Femme Fatales: The Complete Second Season" (2012) is a three-disc set with 12 episodes of the Cinemax series about powerful, sexy and dangerous women inspired by pulp stories and graphic novels, with guest stars that include Vivica A. Fox, Eric Roberts, Jeff Fahey, Casper
Van Dien, Antonio Sabato Jr., Steve Railsback, Ashley Hamilton, Nikki Grifin, Jeffrey Combs and Ellie Cornell. $29.98 from Entertainment One ... "George Lopez: The Complete Third Season" (2003-04) in a three-disc set with 28 episodes, $29.98 from Warner ... "Hell on Wheels: The Complete Second Season" (2012), a three-disc set with 10 episodes, on DVD and Blu-ray from Entertainment One ... "Matlock: The Ninth and Final Season" (1994-95), a five-disc set with 15 episodes, $54.99 from Paramount ... "Misfits: Season Three" (2011), a two-disc set with nine episodes of the series about five young outsiders on community service who get caught in a strange storm and soon realize they have developed superpowers. $24.98 from BBC Home Entertainment ... "Orphan Black: Season One" (2012), with 10 episodes of the BBC Americas series about a young woman, an outsider and an orphan, who witnesses the suicide of a woman who looks like her and decides to take on the woman's identity, boyfriend and money -- only to get involved in a deadly conspiracy involving clones. In a three-disc DVD, $29.98 and two-disc Blu-ray, $34.98. From BBC Home Entertainment.

Check out other new July 16-July 22 DVD releases at OnVideo.