New on DVD and Blu-ray Week of June 25-July 1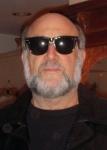 By Harley Lond - 06/24/13 at 07:20 PM CT
THIS WEEK'S MOVIE RELEASES:

"No:" On September 11, 1973, a CIA-backed military coup overthrew Chile's democratically elected government of President Salvador Allende, ushering in almost two decades of a repressive, fascist government -- headed by General Augusto Pinochet -- that caused the torture and/or disappearance of more than 40,000 citizens. By 1988, facing international pressure to legitimize his dictatorship, Pinochet created a national plebiscite giving the citizens of Chile the opportunity to vote for or against extending his rule for another eight years. In "No," which is based on the events surrounding the referendum, director Pablo Larrain has created an enlightening, if cynical, look at those who
opposed the general and how they went about creating a free Chile. For the plebiscite, citizens could vote either "Yes" or "No," and the foregone conclusion was that -- no matter what -- "Yes" would win. The "No" campaign was given free 15-minute TV spots -- but only in the early hours of the morning when no one would be watching -- to plead their case, for 27 days before the vote. Opposition leaders for the "No" campaign persuaded a brash young advertising executive, Rene Saavedra (Gael García Bernal), to spearhead their campaign, and he used modern advertising techniques -- treating the campaign as if it were a "product" -- to mobilize voters. Against all odds, with scant resources and under scrutiny by the despot's minions, Saavedra and his team's audacious plan won the election and set Chile free from oppression. "No
' is filmed in muted, faded colors, using plenty of hand-held camera shots with soft focus, to give the effect of a 1980s documentary. The acting across the board is superb, with many of the participants from the 1988 campaign taking roles in this "version" of the events. Gael García Bernal ("Y Tu Mamá También," "The Motorcycle Diaries") holds the screen as the cynical Saavedra, torn between his emotional attachment to the cause (his estranged wife is an anti-Pinochet radical) and his safe life as an bourgeoise advertising executive. Highly recommended. Extras include a very enlightening commentary with Bernal and director Larrain, as well as a Q&A with Bernal.

"The Incredible Burt Wonderstone
": Up front, let it be known that I'm not a great fan of Steve Carell and Jim Carrey -- I find both actors to be the epitome of (with a few exceptions, such as Carrey in "The Truman Show" or "Eternal Sunshine of the Spotless Mind" and Carell in "Little Miss Sunshine" and "Dan in Real Life") a snarkiness and self-pity that may make for laughs but certainly doesn't extend the craft of mature male acting. That said, I rather liked "The Incredible Burt Wonderstone," a somewhat by-the-book comedy about a pair of childhood friends -- Carell and Steve Buscemi -- who grow-up together to become the top-ranked magicians/illusionists Burt Wonderstone and Anton Marvelton; together they ruled the Las Vegas Strip for years, raking in millions with illusions as big as Burt's gigantic ego. What sets the film in motion is the bickering -- and subsequent break-up -- of the pair, which is exaggerated by the growing success of an outrageous guerrilla street magician (Carrey) who wants to supplant them as a Vegas headliner. Throw in the always-delightful Alan Arkin as a magician-guru, the always lovely Olivia Wilde as the team's put-upon (and sexy) assistant, and some spectacular illusions and magic tricks, and you have an enjoyable 100 minute outing. And, unlike a lot of stupid comedies these days, "The Incredible Burt Wonderstone" has a heart: The latter part of the film chronicles the boys attempts to get their act back together -- to follow their true dream. Note: The film features James Gandolfini in one of his last roles -- here as a pretentious hotel owner. Extras include a wonderfully clever "Making Movie Magic With David Copperfield" featurette, a gag reel, deleted scenes and alternate takes.

Also due this week: "The Call
," a cliche of a thriller about a 911 operator (Halle Berry) who takes a life-altering call from a teenage girl (Abigail Breslin) who has just been abducted and thrown into the trunk of a serial killer's car. Much of the film revolves around Berry getting Breslin to try to get clues as to her whereabouts; at one point, it's revealed that the man also had killed a young girl that Berry had tried to save under similar circumstances six months earlier. Once the phone call ends, the film degenerates into a predictable psychological whodunit, a kind of water-downed "The Silence of the Lambs" meets "Cellular." Still, there are a few heart-pounding moments for those who want a rush.


Re:Past: Re-evaluations of Recent Releases:

"The Telephone Book"(1971) is a major, though forgotten, work from New York's underground film scene of the late 60s and early 70s. Nelson Lyon's production tells the story of a "hippie-chick" who falls in love with the world's greatest obscene phone caller and embarks on a quest to find him. His random obscene phone call sends young Alice (Sarah Kennedy, a sexually adventuresome Goldie Hawn talk-and-look-a-like) on a sexual odyssey in search of the mystery caller, a journey
that takes her to an orgy with stag film star Har Poon (Barry Morse of "The Fugitive") and his overactive Whip Woman (Ultra Violet); an encounter with a bored lesbian housewife (Jan Farrand); a manipulative psychiatrist (Roger C. Carmel); an ex-Wall Street banker with an unusual problem (a very young William Hickey); and more. There's some nice avant-garde touches, such as the use of a character in a flashback talking to the camera and to Alice, who is recounting the flashback to a psychiatrist dispensing coins from an old-fashioned belt coin changer; the bleeping of appropriate words while inappropriate words are uttered; the use of "dirty" cartoons to highlight sexual situations; and on-camera soliloquies by "real-life" obscene phone callers. The film culminates in a phone booth to phone booth aural sex encounter between the pig-masked world's greatest obscene phone caller and Alice. The B&W film has plenty of nudity (and, for its time, a heck of a lot of female frontal nudity), soft-core sex and explicit cartoons. Unfortunately, like so many avant-garde films, "The Telephone Book" is too fond of itself, and too self-indulgent; it's definitely in need of some adept editing; too many scene are left to go on for to long and peter out (so to speak), losing their impact. But, for its time, the film really stretched the boundaries, and is an interesting footnote to the pioneering experimental art-film scene of America cinema. From Vinegar Syndrome/CAV Distributing.

Wine and mystery lovers: Uncork your favorite Château Margaux, pull up an easy chair, and get ready for a couple of delightful hours with "Blood of the Vine Seasons 1 & 2," a French-made mystery series that revolves around a middle-aged, internationally renowned wine expert who investigates crimes in the heart of the famous Bordeaux vineyards and the Cognac and Champagne regions of France.
Benjamin Lebel (Pierre Arditi) is an internationally respected wine expert whose annual books are the ultimate guide to the world's best wines; when the local police chief asks his help in tracking down a serial killer who combines murder with Grand Crus, he gets bitten by the investigative bug and seeks out new mysteries to solve. Aided by his assistant, a young wine expert, Silvere, and Mathilde, the head of his lab, Lebel (either summoned by the police or on his own) unravels wine-and-vineyard related crimes: the audit of a Castle that leads to murder; the attempt to usurp a plot of miraculous vineyard; an arson fire that destroys the famous cellars of Baron Castayrac; the appraisal of 40 bottles of rare Sauternes that leads to murder; and miscellaneous misdeeds and deaths in the sun-drenched French countryside. The mysteries are delightfully easy-going but with full bouquets and are immensely fun to watch. My only gripe: the series is shot on video, which washes out the colors and pixilates the action; the dappled hues of the French countryside is better seen and felt with the warmth and depth of film stock. Both Season One and Season Two are two-disc sets with four episodes; $39.95 each from MHz Networks.


BUZZIN' THE 'B'S:

In "Hansel & Gretel Get Baked
" (2013), starring Molly C. Quinn, Michael Welch, Lara Flynn Boyle and Andrew James Allen, a brother and sister battle a witch who lures teenagers into her suburban home with her special blend of marijuana, called Black Forest; there she proceeds to cook and eat her wasted patrons to maintain her youth and beauty. The siblings track a missing friend to the "sweet old lady's" house, where they must save him and themselves from a gruesome death -- which could be the last high of their lives. From Tribeca Film ... When Pine Gap, a top-secret government facility operated by the United States military deep in the heart of the unforgiving Australian
desert comes under attack from unknown forces, an elite team is sent in to extract the military scientists in "Crawlspace
" (2012), starring Amber Clayton and Nicholas Bell. Things go wrong, however, when they encounter a beautiful young woman with no memory of how she came to be in the base, and find it overrun by disturbed patients from the base's medical sector. From IFC Films ... "Venus and Vegas
" (2012), starring Eddie Kaye Thomas, Donald Faison, Eddie Guerra, Jaime Pressly, Molly Sims, Roselyn Sanchez, Joe Rogan, Steven Bauer and Florence Henderson, is a comedy about three Las Vegas buddies who rob a warehouse full of counterfeit casino chips that belong to old-school Vegas mobster Frank Santino; when the heist goes bad and one of the guys is taken prisoner by the Santinos, the wanna-be criminals need to sort out the mess, cash out the chips and get out alive. On DVD and Blu-ray from Image Entertainment ... In London, a street dealer's life spins out of control over the course of one week after he borrows money from his supplier on what's supposed to be a sure thing in "Pusher
" (2012), starring Richard Coyle, Bronson Webb, Agyness Deyn and Zlatko Buric. On DVD and Blu-ray from Anchor Bay ... At the height of the cold war, the world holds its breath when a Soviet submarine armed with nuclear missiles goes missing in the Pacific while on board the vessel the battle-tested captain (Harris) and a rogue KGB agent (Duchovny) are waging a life-and-death game of cat and mouse in "Phantom
" (2012), starring Ed Harris, David Duchovny and William Fichtner. On DVD and Blu-ray from Fox ... A stranger, known only as "The Rambler
" (2013), just released from prison and anxious to build a new life, comes home to a faithless girlfriend and embarks on a cross-country journey to what hopefully is a new start. On the trip he encounters all sorts of obstacles and dangers on his road to redemption: a scientist with a dream-recording (onto VHS) machine, a cab driver with an unnatural love of the original Frankenstein film, "mummies" in the back of trucks and -- exploding heads. Stars Dermot
Mulroney, Lindsay Pulsipher and Natasha Lyonne. On DVD and Blu-ray Disc from Anchor Bay ... A man returns to the deserted family farmhouse he inherited on his 18th birthday, only to uncover his checkered past: His preacher father had sacrificed the family to a powerful demon, and the man's return stirs the decades-old forces trapped in the home in "Dead Souls" (2012), starring Jesse James, Bill Moseley, Magda Apanowicz, Noah Fleiss, Jaiden Kaine and Geraldine Hughes. On DVD and Blu-ray from Scream Factory/Shout! Factory ... When a curious journalist digs too deep into the past of legendary serial killer Sawney Bean and his cannibalistic family, he comes fact to face with the murders -- and gets captured with no easy way to escape in "Lord of Darkness
(aka Sawney: Flesh of Man)" (2012), starring David Hayman, Sam Feeney, Gavin Mitchell and William Houston. From Lionsgate ... When two enemy fighter planes are shot down during WWII, the stranded survivors -- German and British crew members -- are forced to seek refuge in an isolated cabin in order to withstand the harsh spring in the mountainous wilderness of Norway in "Into the White
"(2012), starring Rupert Grint, David Kross and Florian Lukas. On DVD and Blu-ray from Magnolia Home Entertainment.


ON THE INDIE FRONT:

In "Supporting Characters
" (2012), starring Alex Karpovsky, Tarik Lowe, Arielle Kebbel, Melonie Diaz and Kevin Corrigan, two New York film editors and best friends balance their personal relationships while reworking a movie in crisis. One, who's having troubles with his fiancee, begins to fall for the film's flirtatious ingenue; the other young man struggles to focus on his editing
work in between fights with his tempestuous girlfriend. From Tribeca Film ... Serial underachiever and stoner Ben Banks (played by Ben Banks), in his 12th year of community college, surprisingly gets involved with a beautiful barista with a shady past that includes a local conspiracy and a dead body in "Beauty and the Least (aka Ben Banks)" (2012), starring Mischa Barton, Ben Banks, Melora Hardin and David Sullivan. From Green Apple Entertainment ... "In the Family
" (2012) is a heartfelt story woven around child custody, two-Dad families, loss, interracial relations, the American South, and the human side of the law explores what it means to be in a family. A precocious six-year-old, Chip lives with his two dads, Cody and Joey, but when Cody dies suddenly in a car accident, and Joey and Chip struggle to find their footing again, Cody's will reveals that he named his sister as Chip's guardian, and the boy is wrested from the only family he ever had. Stars Sebastian Banes, Patrick Wang, Trevor St. John, Lisa Altomare and Susan Kellerman. From In the Family LLC ... "Black Pond" (2011) is a black comedy about an ordinary British family and their friend who are accused of murder when a stranger dies at their dinner table. From Entertainment One.


FOR THE FAMILY:

"Fat Albert and the Cosby Kids: The Complete Series" is a 15-disc box set that includes all 110 episodes of the classic television series created, produced and hosted by legendary comedian Bill Cosby. The show, based on Cosby's remembrances of his childhood gang, focused on the lovable, oversized Albert and his friends in North Philadelphia. The show always had an educational lesson emphasized by Cosby's live-action segments, and the gang would usually gather in their North Philadelphia junkyard to play a rock song on their cobbled-together instruments at the end of the
show. Famous, among other reasons, for Albert Jackson's signature salutation, "Hey! Hey! Hey!" $119.99 with such extras as commentary by Cosby; a 16-page book; the documentary "Hey, Hey, Hey ... It's The Story of Fat Albert," featuring an all-new interview with Bill Cosby. From Shout! Factory ... "Cody the Robosapien" (2013) is a live-action/animated family feature film based on the best-selling Robosapien toy range. A robot designed for search-and-rescue missions is hijacked by its corporate owners for military purposes; programmed by its inventor to escape, it gets damaged in a chase and is discovered by a 12-year-old boy, who fixes it and names it Cody. The two are inseparable and the robot becomes a family member -- until the corporation kidnaps the inventor and the boy's mother, forcing the boy and his robot to figure out a way to pull the plug on the evil plan. Stars David Eigenberg, Penelope Ann Miller, Bobby Coleman and Kim Coates. From Anchor Bay ... "Babar Adventure Pack" (2013) is a three-disc set with "Babar: The Movie," "Best Friends Forever" (which features four classic Babar episodes from the popular HBO series: "Between Friends," "Friendly Agreement," "An Elephant's Best Friend" and "City Ways") and "School Days" (episodes include "School Days," "Peer Pressure," "Every Basket Has a Silver Lining" and "Kings of the Castle"); 19.98 from Entertainment One ... In "The Garfield Show: Pizza Dreams" (2013), Garfield's pizza appetite is put to the test as he goes on a diet in this collection of animated episodes. $14.93 from Gaiam Vivendi


SPECIAL INTEREST:

The important documentary "A Place at the Table
" (2012) investigates the hunger experienced by millions of Americans, and proposes solutions to the problem. 50 million people in the U.S. -- one in four children -- don't know where their next meal is coming from, despite our having the means to provide nutritious, affordable food for all Americans. Directors Kristi Jacobson and Lori Silverbush examine this issue through the lens of three people who are struggling with food insecurity. Includes interviews with activists such as Witness to Hunger's Mariana Chilton, Top Chef's Tom Colicchio and Jeff Bridges (Founder of The End Hunger Network). On DVD and Blu-ray from Magnolia Home Entertainment.


FROM TV TO DVD:

"Beck: Volume 7 Episodes 19-21 and Volume 8 Episodes 22-24" (2006-07) consists of three episodes of the mystery series about Swedish detective Martin Beck, a cop with no style and no flash, and squarely in middle age, but good at one thing: methodically bringing down dangerous criminals lurking in the seedy Stockholm underworld. Based on the novels by Maj Sjowall and Per Wahloo (one of which was made into "The Laughing Policeman," starring Walter Matthau). Two-disc and three-disc DVD sets, respectively, $39.95 each from MHz Networks ... "Borgen -- Season Two"(2012) is the she second season of Denmark's blockbuster political drama that follows the country's first female prime minister, the charismatic Birgitte Nyborg, her cynical spin doctor Kasper Juul, the ambitious journalist Katrine Fonsmark and her more seasoned colleague, Hanne Holm, as the political power plays and the personal costs for the players continue. Four-disc set with 10 episodes (Episodes 11-20), $49.95 from MHz Networks ... "Honest" (2012) is the critically
acclaimed British dramedy that follows the fortunes of the criminally minded Carter family after their patriarch is sentenced to four years in jail for robbery. Lindsay (a deliciously brazen Amanda Redman), the beleaguered matriarch, resolves to clean up her life, and is determined to drag her conniving children back to the straight and narrow as well. But going legit isn't as easy as it seems. The U.S. debut is a two-disc set with six episodes, $39.99 from Acorn Media ... "Jack Taylor, Set 1 " (2013) is based on the bestselling crime fiction by Ken Bruen and filmed on location against the rugged backdrop of western Ireland; the gripping series follows Jack Taylor (Iain Glen), a fortysomething ex-cop trying to earn a living as a private detective in his native Galway. Self-destructive, pigheaded, and overly fond of the bottle, Taylor has burned a lot of bridges, but he still has a knack for uncovering ugly truths. Available to U.S. audiences for the first time. Three-disc set with three mysteries, $49.99 from Acorn Media ... "MADtv: Season Three" (1997-98) is a four-disc set with 25 episodes, $29.93 from Shout! Factory ... In "Masterpiece Mystery!: Inspector Lewis 6" (2013), Kevin Whately returns as Inspector Lewis, teamed with his cool, cerebral partner Detective Sergeant Hathaway (Laurence Fox), for a sixth and final season of the gripping detective drama. Two-disc set with three feature-length episodes, $29.99 DVD and $34.99 Blu-ray disc from PBS Distribution ... "New Tricks, Season 9" (2013) is Britain's highest-rated TV drama that follows the exploits of a group of retired cops -- the old dogs of the Unsolved Crime and Open Case Squad -- who with wit, camaraderie, and smarts solve high-profile cold cases. The crew is led by Detective Superintendent Sandra Pullman (Amanda Redman), a much younger detective who keeps the oldsters in line. Though a bit more talky than we're used to, the series is charming and enjoyable. Three-disc set with 10 unedited U.K. episodes, $39.99 from Acorn Media ... "Todd & the Book of Pure Evil: The Complete Second Season" (2011-12) is a two-disc set with 13 episodes, $19.98 from Entertainment One.

Check out other new June 25-July 1 DVD releases at OnVideo.