New on DVD and Blu-ray Week of May 21 -- May 27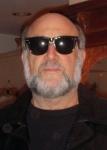 By Harley Lond - 05/21/13 at 06:32 PM CT
THIS WEEK'S MOVIE RELEASES:

There's four surprisingly good thrillers hitting the shelves this week, headed up by the sleeper "Side Effects," directed by the prolific Steven Soderbergh. The film starts out as a prosaic psychological thriller about a young woman, Emily (Rooney Mara), who begins suffering from terrifying anxiety attacks and bouts of sleepwalking after her husband (Channing Tatum) is released from prison. She turns to psychiatrist Dr. Banks (Jude Law) for help, but when Banks prescribes an
experimental drug, the side effects have chilling and deadly consequences, putting the doctor on the hot seat. From this point on, the film becomes a deluxe mystery-thriller as Banks becomes a detective to uncover the motives behind a conspiracy to discredit his name. There's plenty of unexpected twists and turns as Side Effects
winds down towards its unexpected ending. Also stars Catherine Zeta-Jones as a rival shrink.

Next up is "The Last Stand
," notable for the return of Arnold Schwarzenegger to the big screen in a starring role, and for the first English-language film by South Korean director Jee-woon Kim, who gave us the nasty but fantastic gore-mystery-thrillers "A Tale of Two Sisters" and "I Saw the Devil" and the unreleased gangster drama "A Bittersweet Life." Many U.S. debuts for foreign directors aren't auspicious, and this one falls into that category. It revolves around the escape of a vicious drug kingpin from an FBI prisoner convoy in Las Vegas who -- with an army of henchmen packing as much firepower as a small country -- heads south to the U.S.-Mexico border. No one can stop him -- except for the obstinate Sheriff of the only town that stands between the kingpin and freedom: Ray Owens (Arnold Schwarzenegger), who gathers his small ragtag police force to stop the bad guys, setting the stage for a classic showdown. It's predictable and fun, but certainly not as stylish as the director's previous outings. Co-stars Forest Whitaker, Johnny Knoxville, Rodrigo Santoro, Jaimie Alexander, Luis Guzman, Eduardo Noriega, Peter Stormare, Zach Gilford and Genesis Rodriguez.

"Beautiful Creatures
" is a supernatural love story set in the South, about two star-crossed lovers: Ethan (Alden Ehrenreich), a young man longing to escape his small town, and Lena (Alice Englert), a mysterious new girl who, it turns out, is a "caster" who, on her 16th birthday, either goes over to the good or bad side of witchcraft. Together they uncover the dark secrets of their respective families, their history and their town. It's gothic-teen-romance along the lines of "The Twilight Saga" but brought to a higher level by a pair of British stalwarts -- Jeremy Irons and Emma Thompson -- who thoroughly enjoy their turns before the camera. Based on the best-selling book (and book series) by Kami Garcia and Margaret Stohl. Directed by Richard LaGravenese and also starring Viola Davis, Emmy Rossum, Thomas Mann and Eileen Atkins.


"Parker
" is a by-the-book action-thriller starring Jason Statham as Parker, a professional thief who lives by a personal code of ethics: Don't steal from people who can't afford it and don't hurt people who don't deserve it. When his crew double crosses him after their latest heist, steals his stash, and leaves him for dead, Parker tracks them to Palm Beach, playground of the rich and famous, where he evens the score. Along the way he takes on an unlikely partner, Leslie (Jennifer Lopez), a savvy insider who's short on cash, but big on looks, smarts and ambition. It's pretty predictable but it's always fun to watch Statham smash heads and Lopez strut her stuff. Based on the novel "Flashfire," one of the series of bestselling novels by Donald E. Westlake (under the pen name of Richard Stark). Directed by Taylor Hackford and co-starring Nick Nolte, Michael Chiklis, Clifton Collins Jr., Wendell Pierce, Micah Hauptman, Patti LuPone, Emma Booth and Bobby Cannavale.

Also this week: "Stand Up Guys
," a tough but touching action comedy about retired gangsters who reunite for an epic night together after one of them is released from prison for taking a fall for one of his criminal associates. A lot of grit and talk and short on meat. Stars Al Pacino, Christopher Walken and Alan Arkin.


THIS WEEK'S BEST BETS:

With Summer on it's way (Memorial Day weekend is just around the corner), looks like the studios are giving us a plethora of viewing choices to keep us out of the hot, blazing sun. First up is a picture that was hotter off the screen than on: "Cleopatra
" (1963), directed by Joseph L. Mankiewicz and starring Richard Burton, Elizabeth Taylor, Rex Harrison, Hume Cronyn, Cesare Danova, Martin Landau and Roddy McDowall. This two-disc 50th Anniversary Blu-ray edition features the 243-minute premiere version of the film -- meticulously restored -- with never-before-seen missing footage. A limited edition comes packed in a full-color book featuring rare images from the making of the film. The historical epic shot in 70mm was the highest
grossing film of 1963, bringing in more than $24 million in its initial release ... but the film cost an unprecedented $42 million to make (equivalent to over $300 million today) and nearly bankrupted 20th Century Fox. In addition to elaborate sets and costumes, production delays and the relocation of principal filming from London to Rome added to the skyrocketing budget. A very public love affair between Taylor and Burton that blossomed during the three-year production meant that there was as much romance and intrigue off-screen as on-screen. The film later won four Academy Awards, and was nominated for five more, including Best Picture. Extras include "Cleopatra Through The Ages: A Cultural History"; "Cleopatra's" missing footage; "Fox Movie Channel presents Fox Legacy With Tom Rothman"; commentary with Chris Mankiewicz, Tom Mankiewicz, Martin Landau and Jack Brodsky (author of a book "The Cleopatra Papers"); "The Cleopatra Papers: A Private Correspondence"; "Cleopatra: The Film That Changed Hollywood"; "The Fourth Star of Cleopatra"; Fox Movietone News: archival footage of the New York premiere, archival footage of the Hollywood premiere; trailers. From Fox.

At the other end of the spectrum is "Medium Cool
" (1969), famed cinematographer Haskell Wexler's take on the counter-cultural and political revolutions of the 1960s. It's 1968, and with the whole world watching the social upheaval in the U.S., Wexler decided to make a film about what the hell was going on. His debut feature, "Medium Cool," plunges us into that moment. With its mix of scripted fiction and seat-of-the-pants documentary technique, this story of the working world and romantic life of a television cameraman (Robert Forster) is a visceral, lasting cinematic snapshot
of the era, climaxing with an extended sequence shot right in the middle of the riots surrounding the Democratic National Convention in Chicago. An inventive commentary on the pleasures and dangers of wielding a camera, "Medium Cool" is as prescient a political film as Hollywood has ever produced. In a new 4K digital restoration, approved by Wexler, with uncompressed monaural soundtrack on the Blu-ray edition. Extras include two audio commentaries, one featuring Wexler, actor Marianna Hill, and editor Paul Golding, the other featuring historian Paul Cronin; a new interview with Wexler; "Look Out Haskell, It's Real!" a 55-minute documentary about the making of "Medium Cool," produced by Cronin and featuring interviews with Wexler, Golding, actors Verna Bloom, Peter Bonerz and Robert Forster, Chicago historian Studs Terkel, and others; excerpts from "Sooner or Later," a documentary by Cronin about Harold Blankenship, who plays the adolescent Harold in the film; original theatrical trailer; a booklet featuring an essay by film critic and programmer Thomas Beard. From The Criterion Collection.

On the lighter side we have everyone's favorite vacation comedy, "National Lampoon's Vacation
" (1983) in a 30th Anniversary Blu-ray edition. Relive the crazy adventures of the Griswald family as they head west to visit the "Walley World" amusement park in Los Angeles, along the way encountering crude relatives, a sexy temptress, a dead aunt, and much, much more. Stars Chevy Chase,
Beverly D'Angelo, Imogene Coca, Randy Quaid, Anthony Michael Hall, Dana Barron, Eddie Bracken, Brian Doyle-Murray, James Keach, Eugene Levy, John Candy, Christie Brinkley and Jane Krakowski. Extras include a new A&E Special: "Inside Story: National Lampoon's Vacation"; an introduction by Chevy Chase, Randy Quaid and Matty Simmons; commentary by Harold Ramis, Chevy Chase, Randy Quaid, Anthony Michael Hall, Dana Barron and Matty Simmons. From Warner. The studio will back that release up with the sequel, "Vegas Vacation
" (1997), done 14 years later, older but not wiser (and a lot less funnier that the original). Stars Chevy Chase, Beverly D'Angelo, Marisol Nichols, Ethan Embry and Randy Quaid. And for kitsch buffs, there's the Blu-ray debut of "Captain America
: Collector's Edition " (1990), starring Matt Salinger, Ronny Cox, Ned Beatty, Darren McGavin, Michael Nouri and Scott Paulin, from Shout! Factory.

And here's the 800-pound gorilla for the week: Warner Home Video is releasing to Blu-ray the "Ultimate Gangsters Collection: Classics
," a five-disc set with four of the greatest gangster films ever, remastered for their Blu-ray debuts. They include "The Public Enemy" and "White Heat" with the legendary performances of James Cagney; "Little Caesar" with Edward G. Robinson as hoodlum Rico Bandello; and "The Petrified Forest" starring Humphrey Bogart, Bette Davis and Leslie Howard.
The collection includes a feature-length documentary "Public Enemies: The Golden Age of the Gangster Drama" which explores the development of the crime genre and the rise of Warner stars like Cagney, Bogart and Robinson. Also discussed are directors such as Walsh, Wellman and Curtiz; the films themselves; their influence on filmmakers worldwide; and Warner's impact in establishing the genre. Includes a 32-page booklet with images and additional information about each film. $49.99. The titles in the Classic Collection will be available individually as well for $19.98. Warner is backing that up with the Blu-ray collection "Ultimate Gangsters Collection: Contemporary
," a five-disc set with five modern crime films that include Martin Scorsese's "GoodFellas," "The Departed" and "Mean Streets"; Michael Mann's "Heat," starring Al Pacino, Robert De Niro and Val Kilmer; and Paramount's "The Untouchables" (directed by Brian De Palma) with Kevin Costner, De Niro and Sean Connery. Also includes a 32-page booklet with images and additional information about each film. $49.99.


BUZZIN' THE 'B'S:
"The ABC's of Death
" (2013) is a very interesting experiment in programming filmmaking: Twenty-six directors were each assigned a letter of the alphabet and then given free reign in choosing a word to create a story involving death. The result: Twenty-six provocative, funny, shocking and great ways to die (A is for Apocalypse, E is for Exterminate, H is for Hydro-Electric Diffusion, K is for Klutz, N is for Nuptials, P is for Pressure, S is for Speed, U is for
Unearthed, Z is for Zetsumetsu, etc.) Some are gruesome and horrible, some are funny and satirical; their brevity makes each one interesting since none are long enough to get bored and, though there are a lot more misses than hits, its all very watchable. On DVD and Blu-ray form Magnolia Home Entertainment ... "Nightfall" (2012 -- Hong Kong), starring Simon Yam and Nick Cheung, is a grisly thriller that pits a bitter, aging detective against a recently released murderer in a mystery surrounding the killing of a popular opera singer who, it turns out, was a brutal misogynist. What starts out as a clear-cut case of revenge gets murkier and convoluted with the truth becoming harder and harder to uncover as the case progresses. Who is really guilty in the murder? A fast-paced, enjoyable procedural highlighted by swooping visuals and colors. A promising second outing for young director Chow Hin Yeung Roy. On DVD and Blu-ray from Well Go USA ... In "Mold" (2012), a classified government project to create a new weapon to combat the drug cartels -- a fast-growing, genetically engineered strain of mold designed to wipe out coca fields that turns out to prefer feeding on human flesh -- is released in a secret lab, where a group of unsuspecting scientists and military officials are forced to fight their way to safety while trying to contain it before it's unleashed on the world. Stars Edward X. Young, Ardis
Campbell, Robert Fattorini, Chris Gentile, Lawrence George and Rick Haymes. From MVD Entertainment ... In "This Girl is Badass" (2011 -- Thailand), Kick-ass Jeeja Yanin (of "Chocolate" fame) takes her skills to the next level as a bike messenger who is hired by competing mob bosses to smuggle goods. Caught in the middle and given an ultimatum, the only way out is a confrontation erupting into a battle of bullets, face kicks and blows. On DVD and Blu-ray Disc from Magnolia Home Entertainment ... In "A Common Man" (2012), starring Ben Kingsley and Ben Cross, a seemingly average citizen plants five powerful bombs in different locations around a major international city and threatens to detonate them unless his sole unconditional demand is met: The simultaneous release of four of the most deadly international terrorists from government prisons. On DVD and Blu-ray from Anchor Bay ... In "Open Road"
(2013) Angie (Camilla Belle), a young Brazilian artist, abandons her old life and embarks on a journey around the country, living on her own terms and occasionally waitressing to make money. But when she makes connections with a drifter (Garcia), a handsome cop (Egglesfield), and his sister (Lewis), she finds herself torn between her life of absolute freedom and being tied to people who care about her. Also stars Juliette Lewis, Andy Garcia, Colin Egglesfield and John Savage. On DVD and Blu-ray from Universal ... In "The Burning
" (1981), starring Brian Matthews, Leah Ayres, Brian Backer, Larry Joshua, Fisher Stevens, Jason Alexander and Holly Hunter, a group of summer camp pranksters get the scare of their lives when they target the camp's creepy caretaker ... and he takes bloody revenge. In a Blu-ray/DVD Combo from Shout! Factory.

"The Town That Dreaded Sundown
" (1977) is cult-director Charles B. Pierce's thriller about a "Phantom Killer" terrorizing young lovers in Texarkana, starring Ben Johnson, Andrew Prine, Dawn Wells, paired with Pierce's "The Evictors" (1979), about a young couple tormented by the previous owners of an eerie house located in a small Louisiana town; stars Vic Morrow, Michael Parks and Jessica Harper. From Shout! Factory ... In "Last Kind Words
" (2012), starring Brad Dourif, Spencer Daniels, Alexia Fast and Marianne Hagan, a young teen who moves to a secluded rural farm
learns that the surrounding woods have flesh-crawling stories to tell -- in particular those surrounding decaying bodies hanging from the trees. From Image Entertainment ... "The Dark Dealer" (1995) is a three-film horror anthology about three hell-bound characters gambling with their lives and souls in a game of blackjack with the devil. The first story in this thriller, the creepy, satanic, "Cellar Space," won the Silver Scroll award from the Academy of Science Fiction, Fantasy, and Horror: A vicious killer invades the cellar apartment of a seemingly defenseless old hermit, but the hoodlum soon finds out that something more than human lives there. From Whacked Movies/MVD Entertainment ... A New York businessman's one-night stand turns deadly when he is teamed with a psychotic serial romantic in this boy meets girl thriller that propels the term "love hurts" to a whole new level in "Love Sick Love
" (2013), starring Matthew Settle, Katia Winter, Charlotte Rae, M. Emmet Walsh and Jim Gaffigan. From Monarch Home Entertainment ... Sleep-deprived parents begin to see strange things in their new house in
"Dark Circles
" (2013), starring Pell James, Johnathon Schaech, Jennifer Foreman and Philippe Brenninkmeyer. From Lionsgate ... A young man rents a room in a rundown mansion somewhere in the isolated mountains above Malibu, where he's inspired to write the "great American Screenplay" but, instead, has a heart attack and comes under the care of the mansion's recluse, a strangely preserved female doctor who draws the man into a nightmarish world of insane experiments and murder in "H.P. Lovecraft's Cool Air" (2006), starring Morgan Weisser, Crystal Laws Green, Norbert Weisser and Lauren Sutherland. From Lionsgate ... After serving several prison sentences, Bobby Baldano returns to the streets, craving a life of inescapable crime, but desperate to honor his family; he must decide whether to make his family proud or destroy what generations of Baldanos have built before him in "Once Upon a Time in Brooklyn
" (2013), starring William DeMeo, Ice-T, Wass Stevens, Ja Rule, Armand Assante and Cathy Moriarty. From Lionsgate.


ON THE INDIE FRONT:

In "Apartment 4E (aka Small of Her Back)" (2012), starring Nicole Beharie and Christopher Domig, a beautiful, intelligent young woman with everything to live for is trapped in a dark world of her own making: Deeply troubled, desperate and clutching a handgun, she has not left her apartment in a long time, and when there's a knock on the door, she will face a choice that will make the difference between life and death. From One Village Entertainment/RLJ Entertainment ... A rebellious teenager forced to repeat her last year of high school is caught between adolescence and adulthood -- and between two very different male admirers in "Picture Day" (2012), starring Tatiana Maslany, Spencer Van Wyck, Steven McCarthy, Mark DeBonis and Susan Coyne. From Ketchup Entertainment.


FOR THE FAMILY:

One of the nation's top touring family artists, Roger Day has a knack for creating songs that make complex ideas simple and fun. In the full-length "Marsh Mud Madness" (2013) -- filmed live at the Savannah Music Festival and on location at the University of Georgia Marine Institute on Sapelo Island -- Roger introduces children to the plants and animals that live in and around the salt water marshes and beaches of barrier islands and how each one has an important role to play in a healthy coastal ecosystem. Even sneaky ghost crabs and regurgitating vultures! On DVD via Bigkids.com,
CDBaby.com and Rogerday.com ... In "Barney: Dance With Barney" (2013), everyone's favorite purple dinosaur and his dino friends share their favorite dance moves, build confidence by learning new steps and have fun dancing dino-style. Includes three episodes, $14.98 from HIT/Lionsgate ... In "LEGO Batman: The Movie -- DC Super Heroes Unite" (2013), Batman enlists the aid of Superman to help end Lex Luthor's latest crime spree. On DVD and Blu-ray from Warner ... "The Aquabats! Super Show! Season One" (2012) is a two-disc set with all 13 Season One episodes of wacky crime-fighting, music videos and outlandish villains. The blend of live-action and animation follows the amazingly wild comic antics of The Aquabats, the galaxy's first group of musical, crime-fighting superheroes. From Shout! Factory ... "Gaiking: The Movie Collection" (1976) is a two-disc set with three feature-length movies edited from the original series, plus a brand-new English language track. An iconic classic from the golden age of Japanese animation, Gaiking-the-transforming-super- robot is back in a trio of feature-length adventures loaded with high-impact action and mind-expanding science fiction. From Shout! Factory ... "The Adventures of Bailey: A Night in Cowtown" (2013) is the third installment of the live-action adventures of Bailey, everyone's favorite golden retriever; here he develops a crush on a neighbor's dog and must rescue her brother from dog snatchers to win her heart. From Entertainment One.


SPECIAL INTEREST:



"American Masters Mel Brooks: Make a Noise" (2013) After 60 years in show business, Mel Brooks has earned more major awards than any other living entertainer; he is one of 14 EGOT (Emmy, Grammy, Oscar and Tony) winners. Yet, the comedy giant has energetically avoided a documentary profile from being made, even issuing an informal gag order on his friends -- until now. Brooks agreed to throw himself into a new documentary about his storied career, and gave American Masters exclusive interviews and complete access to his film archives. Features never-before-heard stories and new interviews with Brooks, Cloris Leachman, Carl Reiner, Matthew Broderick, Nathan lane, Joan Rivers, Tracey Ullman and others. Aired Monday, May 20, on PBS. From Shout! Factory.


"Jim Jefferies: Fully Functional," (2013): Politically incorrect Australian comedian Jim Jeffries puts everything out there in this raunchy EPIX comedy special and shows off his skill for skewering sacred cows and virtually everything else with brutal honesty. From Inception Media Group.


"The Royal Collection" (2013): Four-disc set featuring four royal titles, each presenting perspectives on the British Monarchy: "The Coronation of Queen Elizabeth II," a behind-the-scenes look at the Queen's 1953 Coronation; "King George and Queen Mary: The Royals Who Rescued the Monarchy," a two-part portrait of Elizabeth II's grandparents, King George V and Queen Mary, which examines the lasting legacy of the couple who rescued the monarchy from potential disaster; "Queen Victoria's Children," a three-part series exploring the reign of Victoria through her personal relationships with her husband and her nine children; and "How to Be a Prince," a program centered on Prince William from 2003. Also includes a replica of a booklet for Queen Elizabeth II's Coronation, featuring original photography from the ceremony. $24.99. "The Coronation of Queen Elizabeth II" and "Queen Victoria's Children" are available separately for $19.98 each. From BBC Home Entertainment.



"Soldiers of Paint" (2012): Follows a dramatic battle involving 5,000 people who restage D-Day, the 6th of June 1944 invasion of Normandy. Instead of bullets, it's paintball; instead of the French coast, it's Oklahoma. And, every year, it's any man's game, which means the Germans could win. Staged on a 700-acre battlefield owned by the grand-son of a veteran of Omaha Beach, this yearly battle of paint is fought as a tribute to all veterans. These paintball soldiers take "gung ho" to an all-time high, utilizing real tanks and airplanes for this epic fight. $24.95 from First Run Features.


"Wine, Women & Friends" (2012): While many people have the fantasy of moving to a lovely village in the South of France, maybe to find a vineyard, to create wonderful wines, to sell it and share it with friends, lesbian couple Carole LeBlanc and Jo Befort did just that. They started their wine adventure six years ago in Collias, France, with no experience, just their passion -- and friends. Winemaking is a complex and labor intensive process, and still a very macho affair in France, but as this film reveals, it's possible for two women who are willing to work hard to achieve their dream and live the life they choose -- as well as bring an entire village and community into their world. $19.95 from First Run Features.
FROM TV TO DVD:

Here's a series to raise a toast to: "Blood of the Vine Seasons 1 & 2" (2011), a very refreshing show from France. After an internationally renowned wine expert is enlisted by the local police to help solve the case of a serial killer who combines murders with Grand Crus, he gets bitten by the investigative bug and seeks out new mysteries to solve in the heart of the Bordeaux vineyards and in the regions of Cognac and Champagne. Season One is a two-disc set with three
episodes, Season Two is a two-disc set with four episodes; $39.95 each from MHz Networks ... From Italy comes "Detective De Luca" (2008), featuring another against-the-grain investigator. Against the backdrop of Italy's political upheaval, Fascism, and chaos during the tumultuous post-war period between 1938 and 1948, Detective De Luca does the one thing he knows how to do: be a cop. De Luca investigates and solves crimes in the war-torn city of Bologna and along the Adriatic coast with little or no regard for those in power, whoever they happen to be. His solitary and uncompromising character, his magnetic effect on women, and the fact that he's simply too skilled and too honest a policeman not to uncover the truth, all conspire to land him in trouble from time to time. Based on the best-selling crime novels by Carlo Lucarelli. Two-disc set with four episodes, $39.95. Also from MHz Networks ... It was only 25 years after the end of the 50s that TV began its nostalgia craze for that decade, epitomized by "Happy Days" (1974) and its spin-off, "Laverne and Shirley" (1975). CBS/Paramount has just released "Laverne and Shirley: The Sixth Season" (1980-81), a three-disc set with 22 episodes of the 1950s-set comedy revolving around the friendship between bright-eyed, naive and demure Shirley Feeney and brassy, tough-talking, street smart Laverne De Fazio; this season the duo -- with friends and family -- move to Burbank, signaling a change not only in the show's locale but time-frame -- it was now the mid-1960s; $39.98 ... "Perception: The Complete First Season " (2012) is a two-disc set with 10
episodes, $29.99 from Disney ... "Saving Hope" (2012) is a four-disc set with 13 episodes of the supernatural medical drama, $39.98 from Entertainment One ... "Teen Wolf Season 2" (2011) is a three-disc set with 12 episodes, $39.98 from Fox ... "True Blood: The Complete Fifth Season" (2012); the 12-episode season mixes romance, suspense, mystery and humor, adds a host of new characters, and goes deeper into the battle between the Vampire Authority and "vampire fundamentalists" -- a political power play whose outcome could decide not only the fate of Sookie and her Bon Temps friends, but of all human existence. In a five-disc DVD set, $59.99; in a Blu-ray set with five BD discs, 2 DVD discs, $79.98. Extras include back stories on each episode; commentaries, previews and recaps; the Blu-ray set adds interactive character bios, vampire histories and hints/FYIs, flashback/flash forwards, True Blood Lines. From HBO.

Check out other new May 21 -- May 27 DVD releases at OnVideo.