2013 Summer Movie Preview
By Chris Kavan - 04/27/13 at 05:00 PM CT
With Iron Man 3 premiering in less than a week now, we are about to enter the anticipated summer movie season. And this year we have no shortage of films that look to bank some serious cash - and, according to my list - most of them aren't even sequels! But don't worry - there are plenty of those to go around too. Here is my personal list for the movies I think will be worth watching in the summer of 2013:

AFTER EARTH Premiers May 31, 2013




Now, I'm the first to admit that M. Night Shyamalan has been a rough patch. Both The Happening (2008) and The Last Airbender (2010) were, to put it bluntly, disasters. But I'm hoping that After Earth is a return to form. For one, Will Smith (and his son Jaden) are here. Smith has rarely let me down and I actually consider him one of my favorite stars because while he may not always hit it out of the park, he's solid - even in bad films he does a good job. I'm guessing this isn't going to break out into huge numbers, but I'm looking forward to this none-the-less.

WORLD WAR Z Premiers June 21, 2013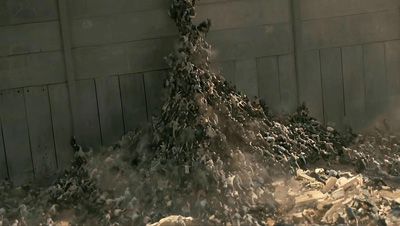 Despite all the issue this film has gone through, I'm still willing to give it a shot (even though it doesn't look much like the book). Brad Pitt and zombies? What could go wrong? I'm not a huge fan of fast zombies but this is really the first big-budget zombie film and with The Walking Dead getting all kinds of love, the genre is far from, excuse the pun, dead. While I'm nervous it's not going to live up to expectations, I still want to see how it turns out.

DESPICABLE ME 2 Premiers July 03, 2013




Out of all the animated film coming out, this is really the only one I want to see right away. I loved the original film and if this follows that same pattern, I don't see why I wouldn't love this one too. You have the delightful minions (see above) plus the return of Steven Carrell, Russell Brand and the precocious girls (Miranda Cosgrove, Dana Gaier and Elsie Kate Fisher). Throw in Al Pacino, Steve Coogan and Kristen Wiig (as a different character, anyway) and I think you have a recipe for success. Forget Pixar this year - this is the animated movie of the year as far as I'm concerned.

THE WORLD'S END Premiers August 23, 2013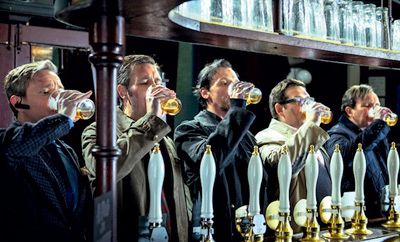 This won't be the only end-of-the-world comedy on my list. For those who have enjoyed Simon Pegg, Nick Frost and director Edgar Wright's "Blood and Ice Cream Trilogy" thus far (that would be Shawn of the Dead and Hot Fuzz) - I have a feeling this is (hopefully) going to be just as memorable and funny as those films. Granted, I have a feeling it will draw only a limited audience, but I'm not going to miss it. If this is your cup of tea, you better not miss it either.

FAST & FURIOUS 6 Premiers May 24, 2013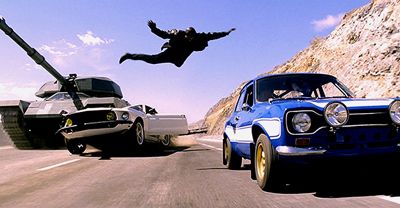 This screams summer movie: testosterone will be oozing off the screen - you have action cranked up to 11 and inexplicably over-the-top scenes (cars bringing down a plane? - a tank chase?) and pretty much everyone in the franchise (who is still alive) will be back. Can it top the fifth entry? Hard to say - but I have a feeling no other move will provide the pure escapism that this film is going to bring.

THIS IS THE END Premiers June 12, 2013




Here is that other apocalyptic comedy I was talking about. Featuring a group of actors playing "themselves" while the world collapses around them (the trailer looked like it threw in everything from Cloverfield to Skyline to Legion in end times references) - including James Franco (who is hosting a party at his house), Seth Rogen, Jonah Hill, Danny McBride, Paul Rudd, Jason Segel and many, many more. I don't know if this is going to be terribly funny or just terrible - but seeing as I rather enjoy Pineapple Express, I have a feeling this is going to follow the same kind of formula so you'll either find it hilarious or mind-numbingly dumb. I'm hoping to laugh a lot.

IRON MAN 3 Premiers May 3, 2013




A lot of people are anticipating that this is going to be one of the biggest, if not the biggest film of the year. Super heroes are still huge and Tony Stark is one of the biggest names out there. This film looks a bit darker than the first two and early reviews (plus the strong international box office) point to a monster opening this coming week. I will be there for sure. I have a feeling this is going to wash out the bad taste the second film left (not even Scarlett Johansson and her costume could elevate to more than an average status). Here's hoping Iron Man 3 gets Phase 2 off to a strong start.

ELYSIUM Premiers August 9, 2013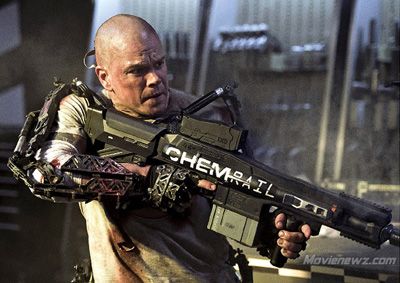 Neill Blomkamp really impressed me with District 9. It wasn't a lot of flash - it was a sci-fi film grounded in reality with characters (yes, even the aliens) and a low-key style of acting from Sharlto Copley that really elevated the film. I'm hoping that his followup, Elysium, has that same feel. Copley is back (playing a much different character) and he has some big names this time: Matt Damon and Jodie Foster lead the way - but I hope that a bigger budget and names don't mean he will forget to add that personal touch. It's final box office total may pale in comparison to may of the bigger films, but in terms of anticipation for me, it's high on my list.

STAR TREK: INTO DARKNESS Premiers May 17, 2013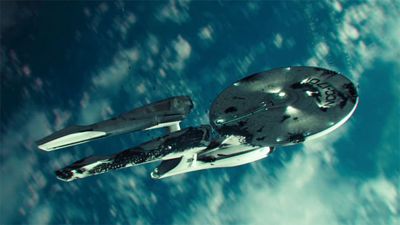 Out of all the sequels coming out this year this is my most anticipated. Even more than Iron Man 3 - I want to see what J.J. Abrams has up his sleeves (keep your damn lens flare jokes to yourself!) Although Benedict Cumberbatch's villain character has been kept under tight wraps, it's looking like this is going to be another dark turn with things getting very personal and our erstwhile Captain Kirk having to make some very tough decisions in regards to his crew and his ship. I'm of the firm belief that films where characters drive the movie are much better than where special effects and action come into play. Here's hoping Star Trek strikes that balance and boldly goes where Star Trek should belong - on top.

MAN OF STEEL Premiers June 14, 2013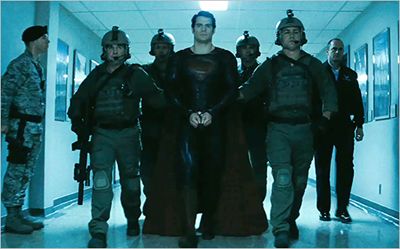 Last time we saw Superman, he was making me long for the days of Christopher Reeve. Superman Returns was, for me, a major disappointment. But with Zack Snyder in charge, I think the series has a good chance of kicking off a Justice League franchise much like Iron Man kick-started The Avengers. There's a lot riding on this movie's shoulders and I am really pulling for it. Michael Shannon as General Zod is a marvelous choice (and I have to mention his epic reading of the Delta Gamma sorority letter WARNING NSFW - Contains Extremely Adult Language!). Shannon is severely underrated as an actor and I think this will elevate him to a new level. The film seems to be making Superman into a more grounded, emotional character. Reports say there will be no kyrptonite here - but that the weakness presented here will be his personal relationships (friends and family) and those people will be targeted. Heavy stuff - hopefully Snyder can pull it off.

PACIFIC RIM Premiers July 12, 2013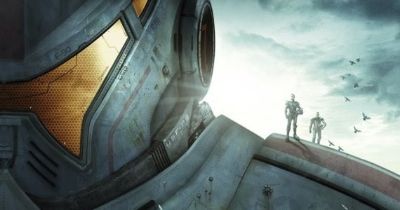 It's Guillermo del Toro directing a film about giant robots (Jaegars) fighting giant mosters (Kaiju). Del Toro has impressed me both with big films (Hellboy) to his more personal endeavors (Pan's Labyrinth). This was a man who, at one time, was tapped to direct The Hobbit (one has to wonder how much different the film would have turned out) but seeing as that was resolved, we get giant robots instead. I am totally geeked out about this film - although many are comparing it to Transformers, Del Toro is not Michael Bay and I have a feeling that it will have people you care about and a story that actually makes sense (along with kicking butt). I can't stress this enough: I want this movie to be awesome. Even if it doesn't live up to my exceedingly high expectations - I have a feeling it will be more than worth the price of admission.

The Best of the Rest:

I can't cover every film, and there are plenty others that will makes waves: The Hangover Part III ends the trilogy where it started: Vegas baby! Even though I'm not particularly excited for it, Pixar gives us Monsters University - a prequel story about Mike and Sulley. White House Down looks to be the Die Hard in a white house event movie of the summer (and beat Olympus Has Fallen in the battle-of-the-White House movies). Epic is another animated movie that should be a hit with families and has the potential to make a decent impact at the box office. Lone Ranger could be good or bad - I haven't decided, but I'll probably wind up seeing it. The Wolverine gives us Hugh Jackman in Japan. Kick-Ass 2 will probably only draw in fanboys, but I liked the first film, so I'm on board. Finally, The Heat teams Sandra Bullock with the still red-hot Melissa McCarthy and considering the decidedly lack of female-centric films on this list - it should draw in Bridesmaid's-size numbers. The Great Gatsby looks to be another Baz Luhrmann slick, stylish offering and based on the cast alone (not to mention the pretty awesome soundrack) looks to be worth checking out.

Any other films I missed that you're looking forward to? Let me know! Until then - onward to summer.