New on DVD and Blu-ray Week of April 9 -- April 15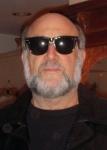 By Harley Lond - 04/08/13 at 09:49 PM CT
THIS WEEK'S MOVIE RELEASE:

"Hyde Park on Hudson": After his recent outstanding performance in "Moonrise Kingdom," it's a shame that Bill Murray got stuck in this big-screen Hallmark Channel-esque movie playing a wheel chair-bound president FDR, set during a weekend in upstate New York in 1939. The film details what may or may not have been an actual affair between FDR and his distant cousin, Margaret "Daisy" Suckley, played out while the King and Queen of England made their first-ever visit to the states to get U.S. support for Britain in its imminent war with Germany. Despite the presence of Murray, Laura Linney (as Daisy) and Olivia Williams (as Eleanor Roosevelt), this "bio-drama" goes no where.


THIS WEEK'S TOP RELEASES:

David Cronenberg's penchant for the surreal and grotesque arguably reached its peak with 1991's "Naked Lunch
," the director's adaptation of William S. Burroughs's hallucinatory, once-
thought unfilmable novel of the same name. A part-time exterminator and full-time drug addict named Bill Lee (Peter Weller) gets addicted to his bug poison, accidentally murders his wife, and then is plunged into the nightmarish Interzone, a North African netherworld of sinister cabals and typewriters that transform into giant talking bugs. Cronenberg was at his best here, merging aspects of Burroughs's novel with incidents from the writer's own life (Burroughs was implicated in the death of his second wife, was a heroin addict, and spent much time in Tangier in Morocco), resulting in a paranoid fantasy and a self-reflexive investigation into the mysteries of the creative process. The Criterion Collection has released the film to Blu-ray this week, in a new high-definition digital transfer, approved by Cronenberg, with a 2.0 surround DTS-HD Master Audio soundtrack.

Also from Criterion this week is "Gate of Hell
" (1953 -- Japan), a visually sumptuous, psychologically penetrating work from Teinosuke Kinugasa. In the midst of epic, violent intrigue in 12-century Japan, an imperial warrior falls for a lady-in-waiting; even after he discovers she is married, he goes to extreme lengths to win her love. Kinugasa's film is an unforgettable, tragic story of obsession and unrequited passion that was an early triumph of color cinematography in Japan. On DVD and Blu-ray, in Japanese with English subtitles and a new high-definition digital restoration, with uncompressed monaural soundtrack on the Blu-ray edition.

At the other extreme this week is "Deadball" (2011 -- Japan), a crazy-quilt melange of horror, fantasy, blood, guts and gore by director Yudai Yamaguchi; it's a prime example of the splatter films made under the aegis of Sushi Typhoon, the genre film production company founded in
2010 and owned by media conglomerate Nikkatsu Corporation, Japan's oldest existing film studio. Totally nonsensical, disjointed and unbelievable, the film is a fun-house ride of absurdity. After accidentally killing his father with a supersonic baseball pitch, baseball prodigy Jubeh Yakyu, at 17, has become a juvenile delinquent; sent to reform school after killing over 50 people within a week, he's forced to join the reformatory baseball team, The Gauntlets, in the national tournament for juvenile inmates, or witness the death of his innocent cellmate. First up: a battle to the death against the sexy "psycho butcher girls" of St. Black Dahlia High School. And things get crazier -- and bloodier -- from there on. What can you say about a film in which the "hero" is a teenage mass-murderer who flies a mile into the sky to deliver a fastball; has a prison warden who's the Nazi-worshipping granddaughter of a German official; has an inmate with a baseball embedded in his eye; has victims and villains dying and coming back to life ... all being broadcast to an avid TV audience ala "Big Brother" and "Battle Royale." It's a wild, over-the-top epic of excess, billed as "more fun than a prison cavity search!" We concur. On DVD and Blu-ray from Well Go USA.


Buzzin' the 'B's:

In "Sexy Evil Genius" (2011), starring Katee Sackhoff, Seth Green, William Baldwin, Michelle Trachtenberg and Harold Perrineau, a group of guys are lured to the same bar in downtown Los Angeles by Nikki, an ex-girlfriend they all have in common. There, beautiful, conniving and downright insane Nikki has one last surprise in store for her ex-lovers. From Lionsgate ... In "Crush" (2013), starring Lucas Till, Crystal Reed, Sarah Bolger, Reid Ewing and Leigh Whannell, a secret admirer's crush on a high school athlete takes a fatal turn. On DVD and Blu-ray from Millennium Entertainment ... A scientist enlists the help of the U.S. army to investigate the mysterious
disappearance of her father in Belize, where her entourage of heavily-armed soldiers is besieged by murderous Guerrillas and a horde of murderous "Dragon Wasps," (2012) massive flying bugs that shoot flame from their abdomens. Stars Corin Nemec, Dominika Juillet, Benjamin Easterday and Nikollete Noel. From XLrator Media ... "The Four" (2012 -- China) is the first of a planned trilogy about four martial arts masters who dedicate their special skills to solving crimes and apprehending powerful criminals. In this big budget martial arts fantasy directed by Gordon Chan, the agents go on the hunt for whomever is behind the mysterious circulation of counterfeit currency -- and face an army of the undead, created to crush anything that stands in their way. Stars Deng Chao, Liu Yi Fei, Ronald Cheng and Collin Chou. From
Well Go USA ... "The Sorcerer and The White Snake
" (2011 -- Hong Kong), starring Jet Li, Eva Huang and Raymond Lam, is a special effects fantasy film based on a Chinese legend that centers around a man who falls in love with a 1,000-year-old white snake disguised as a woman. Discovering the white snake's true identity, the sorcerer goes to battle believing that, in so doing, he is restoring balance and order between man and the supernatural. On DVD and Blu-ray from Magnolia Home Entertainment ... The fantasy-action blockbuster "Woochi The Demon Slayer" (2009 -- South Korea), based on a Korean folktale, broke all box office records in Korea in 2009. Jeon Woo-chi, an undisciplined, womanizing wizard unjustly accused of the death of his master, is trapped inside an ancient scroll until he is set free in 2009 by the wizards that imprisoned him to help fight against evil goblins that have taken over present-day Korea. The only problem is that Woo-chi is more interested in his new modern home -- and the women of Korea -- than becoming a hero. Stars Gang Dong-Won, Kim Yoon-Suk, Lim Soo-Jung and Yoo Hae-Jin. On DVD and Blu-ray from Shout! Factory.

And now for some vintage exploitation: "Sexcula" (1974), starring Debbie Collins, Jamie Orlando and John Alexander, is a Canadian erotic/horror hybrid shot in Vancouver, British Columbia; the film screened once before disappearing and then being sought after by cult aficionados for decades. Stars a Marilyn Chambers lookalike in dual roles as Countess Sexcula, a buxom cutie with no qualms about lying nude on a table for the entire movie, and a horny bride who can't wait for her
ring. From Impulse Pictures ... A vicious serial killer is stalking the streets of New York City, murdering Times Square massage girls in a variety of brutal ways, so it's up to a rogue detective team to solve the case as the body count continues to rise in "Massage Parlor Murders" (1972), starring Sandra Peabody, Chris Jordan, Brother Theodore and Anne Gaybis. From Vinegar Syndrome ... Vinegar Syndrome also has a pair of exploitation double bills: "The Suckers/The Love Garden," both from 1971: Believed lost for decades, "The Suckers" is a sleazy sexploitation rendering of "The Most Dangerous Game" about a group of people caught up in a web of graphic sex and brutal violence as they fight for their lives while being hunted by a group of madmen. In "The Love Garden," a love triangle unfolds between a young writer, obsessed with his beautiful neighbor who, initially unbeknownst to him, is involved in a lesbian relationship. Stars Linda York, Jason Yukon and Barbara Mills. The second double bill is "Anatomy of a Psycho/The Lonely Sex," both from 1961: The brother of a convicted murderer set to be executed takes revenge against the people he believes were responsible for his brother's demise in "Anatomy of a Psycho," starring Ronnie Burns, Pamela Lincoln, Mary Gonzalez and Karl Light. In "Lonely Sex," a lonely outcast kidnaps a young woman and holds her hostage in a rural shack while a violent peeping-tom goes about his daily routine.



Family:
"Best of Walden!" (2013) is the third installment of the "Best of" Wow! Wow! Wubbzy!" DVD series. In consists of seven episodes featuring the one and only Walden, Wubbzy's good friend and Wuzzleburg's top thinker; $14.98 from Anchor Bay ... "Rainforest Rescue" (2012) features two episodes of PBS Kids' popular "Wild Kratts" series: Animated versions of the brothers and wildlife explorers Martin and Chris Kratt embark on two creature-filled rainforest romps: "Rainforest Stew" and "Shadow: The Black Jaguar." $9.99 from PBS Distribution ... "Thomas & Friends: Railway Mischief" (2013) has five new episodes with the locomotive friends from the isle of Sodor: "Gordon Runs Dry," "Kevin's Cranky Friend," "Scruff's Makeover," "Wayward Winston" and "Steamie Stafford." $14.98 from HIT Entertainment/Lionsgate.



Special Interest:


"Best of Latino Laugh Festival" (2012): Highlights of the world's top Latino comedians performing stand-up comedy, monologues and sketches at the Latino Laugh Festival, from the Lila Cockrell Theater in San Antonio, hosted by Cheech Marin. Includes performances by Culture Clash, Greg Giraldo, Felipe Esparza, John Mendoza, Rudy Moreno, Paul Rodriguez and others, along with appearances by Maria Conchita Alonso, Erik Estrada, Daisy Fuentes, Edward James Olmos, Geraldo Rivera. $14.99 from CBS/Paramount.


"Erroll Garner: No One Can Hear You Read" (2012): In a triumphant career that lasted 40 years, Erroll Garner pushed the playability of the piano to its limits, developed an international reputation, and made an indelible mark on the jazz world. And yet, his story has never been told. This documentary explores Erroll's childhood in Pittsburgh; his meteoric rise in popularity while playing on 52nd street, New York's famed jazz epicenter; the origins of his most famous album ("Concert By the Sea") and his most famous composition ("Misty"); his singular, virtuosic piano style; and his dynamic personality, both on and off the stage. Features commentary from Woody Allen; Ahmad Jamal; "Tonight Show" host Steve Allen; Erroll's sister, Ruth Garner Moore; pianist and arranger Dick Hyman; Columbia Records executive George Avakian; Erroll's bass player Ernest McCarty; Erroll's biographer Jim Doran; jazz journalist John Murph; dancer/choreographer Maurice Hines; and Erroll's daughter Kim Garner, who goes on the record about her father for the first time. $24.95 from First Run Features.


"Into The Cold: A Journey of the Soul" (2013): Documentary follows two world renowned explorers as they trek 400 miles on foot to the North Pole. Facing harsh temperatures to -50 degrees, the film is a bone-chilling story of true bravery, incredible courage and unrelenting determination as Sebastian Copeland and Keith Heger retrace and commemorate the centennial of Robert E. Peary's successful April 1909 expedition. The expedition was also done to raise awareness about global warming, in which treks like this will not be possible within the next 10–20 years as the Arctic landscape is changing. From Shelter Island.


"The Last Flight of Petr Ginz" (2011): By 14 he had written five novels and penned a diary about the Nazi occupation of Prague. By 16 he had produced 170 drawings and paintings, edited an underground magazine in the Jewish ghetto, written short stories and walked to the gas chamber at Auschwitz. Filled with intellectual curiosity but prone to mischief, Petr Ginz read voraciously, wrote constantly, built exploding toy cannons to frighten his classmates, and drew and painted a world full of adventure and exotic locations. Through Ginz's art and writing, interwoven with fantastical animation, this unconventional documentary reveals a journey from precocious child to young adult, from gifted artist to prodigy, and of innocence lost. Although Ginz's life ended at Auschwitz, this is not a story of tragedy but rather a testament to how one boy's wonder and creative expression represent the best of what makes us human. From First Run Features.


"Lincoln Chronicles" is a 10-disc set with more than 29 Hours of compelling Lincoln films and documentaries, $29.98 from Mill Creek Entertainment.


"Love Free or Die" (2012): This uncompromising documentary challenges the long held belief, supported by most of the world's religions, that homosexuality is in direct conflict with faith. Gene Robinson, the first openly gay person to be elected bishop in Christendom (in New Hampshire), takes on the church's stance and claims a place for all people.From Wolfe Video.


"Orchestra of Exiles" (2012): In the early 1930's Hitler began firing Jewish musicians across Europe. Overcoming extraordinary obstacles, violinist Bronislaw Huberman moved these great musicians to Palestine and formed a symphony that would become the Israel Philharmonic Orchestra. With courage, resourcefulness and an entourage of allies including Arturo Toscanini and Albert Einstein, Huberman saved nearly 1000 Jews -- and guaranteed the survival of Europe's musical heritage. Features commentary by musical greats including Itzhak Perlman, Zubin Mehta and Joshua Bell. $27.95 from First Run Features.


"Planet Ocean" (2012): Filmed by directors Yann Arthus-Bertrand and Michael Pitiot, along with an outstanding team of international underwater cinematographers in partnership with OMEGA and with the scientific support of Tara Expeditions, the film aims to explain some of the planet's greatest natural mysteries, while reinforcing how essential it is that mankind learns to live in harmony with our oceans. DVD, $19.98; Blu-ray Disc, $26.98; from Universal.


"Vietnam: The 10,000 Day War" (1980): Written by Pulitzer Prize-winning journalist and CNN correspondent Peter Arnett and narrated by actor Richard Basehart, this is the real story behind the longest, most controversial war in modern history. Featuring extensive, rarely-seen archival footage and first-hand interviews with combat veterans, politicians and players from both sides, this award-winning series re-examines, without blame or judgment, the rise and fall of America's 20-year commitment to the war in Vietnam, known as history's first "living room war." $39.95 from Time-Life.


"We Are Egypt: The Story Behind the Revolution" (2013): Months before 2011's momentous uprising in Egypt, many talked of a revolution -- but no one knew when that day would come. Going behind the headlines, this story -- filmed in the 14 months leading up to the revolution -- highlights the years of mounting resentment against the ruling regime. Director Lillie Paquette -- deeply embedded inside the turmoil -- followed key opposition figures and young democracy activists as they struggled against extraordinary odds and at great personal risk to remove an uncompromising U.S -backed authoritarian regime determined to stay in power. From The Disinformation Company.
From TV to DVD:

"Boss: Season Two" (2012) includes all 10 episodes of Starz's saga about Chicago's powerful mayor Tom Kane (Kelsey Grammer). On DVD and Blu-ray from Lionsgate ... "Family Ties: The Sixth
Season" (1987-88) is a four-disc set with 28 episodes of the second-to-last season of the sitcom that followed the trials and tribulations of liberal parents trying to raise their family (including ultra-conservative son Alex Keaton, played by Michael J. Fox) in the Ronald Reagan-era of the 1980s. $46.99 from CBS/Paramount ... "Goodnight for Justice: Queen of Hearts" (2013) stars Luke Perry, Katherine Isabelle and Rick Schroder in the third installment of the Hallmark Movie Channel Western saga; Judge Goodnight (Perry) rescues the beautiful Lucy Truffaut (Isabelle) from a stagecoach attack, but soon after begins to suspect that she's not who she seems to be. From Entertainment One ... "Merlin: The Complete Fifth Series" (2012) is a four-disc DVD ($49.98) and three-disc Blu-ray ($59.98) set of the final season, with all 13 episodes. From BBC Home Entertainment.

Check out other new April 9 -- April 15 DVD releases at OnVideo.