New on DVD and Blu-ray Week of March 26 -- April 1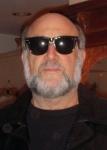 By Harley Lond - 03/25/13 at 07:41 PM CT
THIS WEEK'S MOVIE RELEASES:

"Lincoln" was Steven Spielberg's long-gestating bio-drama about our 16th president and the events surrounding his last few months in office. The director spent more than a decade researching the project (and trying to get studio backing for the film, which eventually required the cooperation of DreamWorks SKG, 20th Century Fox, Reliance Entertainment, Participant Media, Dune Entertainment, Amblin Entertainment and Kennedy/Marshall Company -- unusual for all the high-level, serious talent involved here). Spielberg's tireless work paid off: "Lincoln
," while not a great
film, is a spectacular drama about Lincoln's efforts to end the Civil War and get the 13th amendment passed. Spielberg wisely chose to key in on Lincoln in the early part of 1865 -- rather than his entire life or even his presidency -- so as not to gloss over any of the biographical and historical details. There is a little too much sentimentality at times -- the reciting of the Gettysburg Address at the beginning of the film for one -- but for the most part this is absorbing drama (though much of the grunt work has to go to screenwriter Tony Kushner and Doris Kearns Goodwin, whose book, "Team of Rivals: The Political Genius of Abraham Lincoln," was a source for much of the work) with just superb acting by all involved, particularly Daniel Day-Lewis (who won his third best Actor Oscar), Sally Field and James Spader.

"Killing Them Softly
" must have looked great on paper but, as adapted from George V. Higgins' novel, doesn't fare well on the big screen. The whole scenario is a mob-thriller-revenge conceit done better many times before: a couple wannabe wise guys rob a mob-protected card game, putting a hitch in the well-oiled gambling scene. The mob calls in a hitman, Brad Pitt, who has to clean up the mess so that the status quo can be restored. Ultra, meaningless violence with over-the-top acting by everyone concerned (and a rather embarrassing turn by James Gandolfini as an impotent killer). Disappointing.

ALSO THIS WEEK: "Parental Guidance
," a silly generational comedy in which technology-challenged grandparents Billy Crystal and Bette Midler fend off their over-protected, spoiled grandkids; and "The Collection
," a gruesome horror-thriller about a psychopathic killer (is there any other type?) who kidnaps and transports a young woman to an abandoned hotel that he's transformed into his own private maze of torture and death.



DVD Collectibles:

There's two wonderful releases this week from The Criterion Collection from two of the greats of cinema. First up there's Robert Bresson's "A Man Escaped
" (1956), one of the most suspenseful jailbreak films of all time. Based on the memoirs of an imprisoned French resistance leader, this unbelievably taut and methodical marvel follows the single-minded pursuit of freedom, detailing the
planning and carrying out of an escape with gripping precision. But Bresson's film is not merely process-minded -- ­it's a work of intense spirituality and humanity. In a new high-definition digital restoration, with uncompressed monaural soundtrack on the Blu-ray edition ... Second up is "Monsieur Verdoux
" (1947), in which Charlie Chaplin played against type in his most controversial film, a brilliant and bleak black comedy about money, marriage, and murder. Chaplin is a 20th century Bluebeard, an enigmatic family man who goes to extreme lengths to support his wife and child, attempting to bump off a series of wealthy widows (including one played by the indefatigable Martha Raye, in a hilarious performance). This deeply philosophical and wildly entertaining film is a work of true sophistication, both for the moral questions it dares to ask and the way it deconstructs its megastar's lovable on-screen persona. In a new 2K digital restoration, with uncompressed monaural soundtrack on the Blu-ray edition. Naturally, both films come loaded with incisive commentaries and supplemental material.

For Trekkies, Paramount will release "Star Trek: Enterprise -- Season One" in a six-disc set with 25 episodes on six discs for $130.00. The cult-classic series recounts the adventures of the pioneers of space travel who ventured into the universe 100 years before James T. Kirk helmed the starship of the same name. Set in the 22nd century, "Enterprise" takes place in an era when interstellar travel is still in its infancy. Captain Jonathan Archer (Scott Bakula) has assembled a crew of explorers to chart the galaxy on a
revolutionary spacecraft: Enterprise NX- 01. As the first human beings to venture into deep space, these men and women will experience the wonder and mystery of the final frontier as they seek out new life and new civilizations. Extras: "To Boldly Go: Launching Enterprise" three-part retrospective documentary: "Part One: Countdown" chronicles the challenges faced by the producers and creative staff as they attempt to launch a new chapter in the Star Trek saga by making the then-radical decision to create a prequel to the beloved original series; "Part Two: Boarding the NX-01" follows the team as they begin the casting process and production on the series two-hour pilot "Broken Bow"; "Part Three: First Flight" charts the course for the rest of the series' first season including all-new interviews with key production and post-production personnel. The set also includes a candid conversation with the series' creators, new commentaries on select episodes, along with a host of previously released special features such as deleted scenes and outtakes.

"From Beyond
" (1986) makes its Blu-ray debut in a Collector's Edition from Shout! Factory. H.P. Lovecraft's classic comes to life in director Stuart Gordon's unrated cut. The Resonator, a powerful machine that can control the sixth sense, has killed its creator and sent his associate into an insane asylum. But when a beautiful psychiatrist becomes determined to continue the experiment, she unwittingly opens the door to a hostile parallel universe ... and to the deviant behavior within the human psyche. In a Blu-ray/DVD Combo. Stars Jeffrey Combs, Barbara Crampton, Ted Sorel and Ken Foree. Also from Shout! Factory: "Phantasm II
Collector's Edition" (1988), directed by Don Coscarelli and starring James LeGros, Reggie Bannister, Angus Scrimm and Paula Irvine. On DVD and Blu-ray, also from Shout! Factory.



Buzzin' the 'B's:
"Easy Money
" (2010 -- Sweden) Swedish crime thriller based on the international best-selling novel "Snabba Cash" by Jens Lapidus. Lower-class business student JW falls in love with a sexy heiress while living a double life mingling with Stockholm's wealthy elite. To keep up the facade of his lifestyle, he's lured into a world of crime and becomes a drug runner; his fate becomes tied to two other men: Jorge, a fugitive on the run from both the Serbian mafia and the police, and mafia enforcer Mrado, who is on the hunt for Jorge. Promising thriller gets bogged down with unlikable characters and weak -- and predictable -- story line progression. Stars Joel Kinnaman, Matias
Varela, Dragomir Mrsic, Lisa Henni. From the Weinstein Company/Anchor Bay ... In a misguided attempt to protect his family and pay back gambling debts to the local mobster, a young man robs a fish market, which is coincidentally owned by the same mobster. On the run from the police and the mobster's crew, he's cornered in a local curio shop, where he takes hostage an assortment of colorful characters, who he enlists to help him escape in "Stand Off
" (2011), starring Brendan Fraser, Colm Meaney, David O'Hara and Yaya DaCos. From Ketchup Entertainment ... In "House Arrest
" (2011), starring Stacey Dash and Jayceon "The Game" Taylor, a young woman living the high life is arrested with her boyfriend for a crime she didn't commit, and is placed under house arrest and forced to move back in with her mother and daughter -- on the ghetto side of town. From Lionsgate ... In a world recovering from a global zombie outbreak, private companies have created money-spinning ways of disposing of the undead: a game called Zomball -- like paintball, except that you get to shoot zombies. Amidst this, a group of friends organize a stag weekend for a soon-to-be-married friend, with a PVC-clad stripper and a game of Zomball, but the zombies get loose and attack the group in "Stagnight of the Dead" (2011 -- U.K.), starring Sebastian Street, Sophie Lovell Anderson and Bruce Lawrence. From Vanguard Cinema ... A discredited university professor travels to the Arctic Circle to prove his obscure theory that Mary Shelley's literary classic "Frankenstein" is, in fact, a work of non-fiction disguised as fantasy; what he finds is an unspeakable truth more terrifying than any fiction in "The Frankenstein Theory
" (2013), starring Kris Lemche, Joe Egender, Timothy V. Murphy and Eric Zuckerman. From RLJ Entertainment/Image Entertainment ... A young boy left for dead by the
cop/assassins who killed his parents is taken under the wing of a martial-arts master and shaped into a lethal killing machine with an insatiable appetite for revenge in "Bangkok Revenge" (2011 -- France/Thailand), starring Jon Foo, Caroline Ducey and Michael Cohen. On DVD and Blu-ray from Well Go USA ... Ordered to a delinquent camp by their exasperated parents, a group of wayward teens fall foul of a deadly virus that infects the guards and turns them into flesh-eating monsters in "Bad Meat" (2011), starring Dave Franco, Elisabeth Harnois, Jessica Parker Kennedy and Mark Pellegrino. From Jinga Films/MVD Distribution ... In a post-apocalyptic future, only one survivor remains on earth -- a woman named Lilith, who desperately wanders a planet devoid of humanity in "Population 2" (2012), starring Suzanne Tufan, Jon Ashley Hall and Shelly Lipkin. From Green Apple Entertainment ... "One Last Game" (2011 -- Germany), starring Ken Duken, Regina Lund and Dan van Husen, is an English-language drama that follows the reminisces of a young man addicted to poker ala Elizabeth Kuebler Ross's five stages of grief. From House of Film/MVD Distribution ... "Sexsquatch: The Legend of Blood Stool Creek" (2012) is a comedy about teens at a "get-laid" party in the woods who are confronted by an oversexed sasquatch. From SRS Cinema/MVD Distribution.



On the Indie Front:
"The Comedy
" (2012), starring Tim Heidecker, Eric Wareheim, James Murphy and Gregg Turkington, explores the aimless adventures of an aging hipster -- on the cusp of inheriting his father's estate, offering him the possibility of a sheltered life -- and his like-minded friends in Williamsburg, Brooklyn. From Tribeca Film.



Foreign:
In the "Villa Virgin," a shantytown in the slums of Buenos Aires, two priests and long-standing friends, Julian and Nicolas, work tirelessly to help the local people by building a hospital, all the while facing the threats of paramilitary forces, the slum's drug-dealing cartels, and the pleasures of the flesh in "White Elephant
" (2012 -- Argentina), starring Ricardo Darin, Jeremie Renier and Martina Gusman. From Strand Releasing ... "Either Way" (2011 -- Iceland), starring Sveinn Olafsson, Hilmar Gudjonsson and Thorsteinn Bachmann, is a dramatic comedy set in the remote north of Iceland, in the mid 1980s, where two employees of the Icelandic Road Administration spend the summer painting lines on the winding roads that stretch out to the distant horizon and where the barren wilderness becomes a place of adventure, disaster and discovery as both men reach difficult crossroads in their lives. From Vanguard Cinema.



For the Family:

"The Official Digimon Adventure Set: The Complete Second Season" (2012) is an eight-disc set with all 50 complete, unedited episodes, $79.95. For the uninitiated, there are five complete seasons in the Digimon franchise (not including the sixth, soon to launch as "Digimon Fusion" on Nickelodeon later in 2013), but fans consider Seasons 1 and 2 to be the original, classic episodes. It is these episodes that have never been officially released in the U.S. until Flatiron unleashed them in all their digital glory. Season 1 found seven kids who, while at summer camp, discover seven "Digivices" that transported them to a strange digital world. It's here that these "DigiDestined" befriended Digimon -- short for Digital Monsters -- who were born to defend their world from various
evil forces. After learning they have the ability to help their new Digimon friends "digivolve" into different monsters and fight as a team, the kids form a pact and hope the digi beings can ultimately help them find their way home. This is the direct sequel to Season 1, and takes place four years after the original series. Commonly referred to as Digimon Zero Two, it finds most of the original characters now in junior high school, with the Digital World supposedly secure and peaceful. However, a new evil has appeared in the form of the Digimon Emperor, a human just like the DigiDestined, who has been enslaving all Digimon. Includes a full-color 36-page character guide book and a gallery featuring more than 40 villain Digimon sketches. Also due this week: "Digimon Adventure: Volume 2" (2012), a three-disc set including 18 full-length episodes from Season 1 of the animated show, $19.95. Both from Flatiron Film Company/Cinedigm ... "The Springtime Collection Featuring Max's Chocolate Chicken" (2013) is a three-disc set with 13 award-winning stories, headlined by Rosemary Wells' delightful Easter-themed tale "Max's Chocolate Chicken." The title disc also includes "Max's Christmas," "Morris's Disappearing Dog," "Otto Runs for President" and "Max's Christmas -- Spanish Version." The other two discs: "The Ren Hen ... and More Cooking Stories," which includes "Bread Comes to Life," "How Do Dinosaurs Eat Their Food?," and "Arnie the Doughnut"; and "Chicken Little ... and More Zany Animal Stories," which includes "The Great White Man-Eating Shark," "The Three-Legged Cat" and "Dooby Dooby Moo." $24.95 from Scholastic Storybook Treasures ... "Johnny Sokko and His Flying Robot: The Complete Series" (1967–68) is a four-disc collector's edition featuring all 26 episodes of the fantasy
series from Toei Studios, $39.97 from Shout! Factory ... "Adventures in Zambezia" (2013) is a new animated adventure with the voices of Jeremy Suarez, Abigail Breslin, Jeff Goldblum, Leonard Nimoy and Samuel L. Jackson. When a spirited young falcon named Kai (Suarez) learns of Zambezia, the fabulous city of birds, he leaves his remote country home against the wishes of his father (Jackson). But when his dad is captured by an evil lizard who plans to attack the city, Kai must learn the importance of teamwork if he's to rescue his father, save his new friends and help keep Zambezia lizard free. On DVD and Blu-ray from Triggerfish Animation Studios ... "LEGO Star Wars: The Empire Strikes Out" (2013) is a 22-minute original standalone LEGO tongue-and-cheek special. The heroes of the Rebel Alliance including heroic Luke Skywalker, swaggering Han Solo and steadfast Princess Leia have no time to celebrate their victory over the Empire as a new Imperial threat arises. But as Jedi-in training Luke embarks on this next mission, he discovers that his celebrity status as a "Death-Star-Blower-Upper" can be a double-edged lightsaber when he's constantly mobbed by crazed fans. From Fox.



Special Interest:

"Gorgeous Ladies of Wrestling (GLOW)" burst onto the scene in 1986 as the first ever all-female wrestling show on television. Like its competitor/frequent imitator the World Wrestling Federation, GLOW was a prime time wrestling series, complete with elaborate characters, costumes, skits, personalized raps and, of course, wrestling. By 1989, the GLOW girls were an international
phenomenon, attracting over 7 million viewers worldwide, touring the nation and making big bank for the show's producers. One year later, GLOW was gone. The documentary "GLOW: The Story of the Gorgeous Ladies of Wrestling" (2013) chronicles the rise and fall of the show through the stories of those who lived it. For some, the show was a brief foray into acting and a short-lived adventure. For others, their time in GLOW would impact and influence their lives for years to follow. For all of the women, working on GLOW was a unique and exciting experience that will bond them forever. From Docurama ... "Shakespeare Uncovered" (2012) combines history, biography, iconic performances, new analysis, and the personal passions of its celebrated hosts -- Ethan Hawke, Jeremy Irons, Derek Jacobi, Trevor Nunn, Joely Richardson, and David Tennant -- to tell the stories behind the stories of Shakespeare's greatest plays. Two-disc set, $34.89 from PBS Distribution ... "Frontline: Inside Obama's Presidency" (2013) goes behind closed doors to examine the first four years of the Obama administration and the decisions that led to health care reform, the expanded drone war, the economic stimulus package, and the failure to compromise with Congress that created the fiscal cliff crisis. 24.99 from PBS Distribution ... "Tom Green: Live" (2012) is Green's first stand-up comedy special, recorded at the Wilbur Theater in Boston. $14.98 from RLJ Entertainment/Image Entertainment.



From TV to DVD:

"The Borgias: The Second Season" (2012) is a three-disc set with 10 episodes; on DVD, $49.99; Blu-ray Disc, $69.99. From Showtime/CBS/Paramount ... "The Carol Burnett Show: This Time Together" (2012) is a six-disc set 17 complete and unedited episodes hand picked by Burnett, including "The Family," "Mr. Tudball & Mrs. Wiggins," "The Oldest Man," "The Charwoman," "The Ham Actor" and "As the Stomach Turns" as well as such parodies and segments as "TV Commercials," "No Frills Airline," "The Recital," "Airline Security" and the ester Williams spoof. Guests include Dick Van Dyke, the Pointer Sisters, Hal Linden, Steve Lawrence, Eydie Gorme, Madeline Kahn, Peggy Lee, Stiller and Meara, Ken Berry, Petula Clark, Sammy Davis Jr., Roddy McDowall, Bernadette Peters and Lily Tomlin. $59.95 from StarVista Entertainment/Time Life ... "Continuum: Season One"
(2012) is a two-disc set with 10 episodes; on DVD, $44.98; Blu-ray Disc, $49.98. From Universal ... "MADtv Season 2" (2012) is a four-disc set with 22 episodes, $29.93 from Shout! Factory ... In "Maigret Set 7" (2001-02) and "Maigret Set 8" (2002-03), Bruno Cremer brings the beloved Parisian Inspector Maigret to life in this French TV series based on the best-selling crime novels by the legendary Georges Simenon. Six-disc sets, $59.95 each from MHz Networks ... "Men at Work: The Complete First Season" (2012) is a two-disc set with 10 episodes, $35.99 from Sony ... "Midsomer Murders: Tom Barnaby's Last Cases" (2009-11) is a value-priced collector's set of the 15 stand-alone mysteries in broadcast order from Series 12 and 13 about DCI John Barnaby (Neil Dudgeon)'s investigations of most sinister secrets of the cozy villages of Midsomer County. $149.99 from Acorn Media ... "Miss Fisher's Murder Mysteries Series 1" (2012) is a new, glamorous "lady detective" series that makes its North American debut. Based on the popular detective novels by Kerry Greenwood, the gorgeously costumed and evocatively shot mystery series features Essie Davis as the Honorable Miss Phryne Fisher, a sly sleuth and thoroughly modern woman of the late 1920s operating in a mostly male-dominated detective world. Produced for ABC Australia and filmed on location in Melbourne. Four-disc DVD, three-disc Blu-ray from Acorn Media ... "Oliver Twist" (1982) George C. Scott, Tim Curry, Michael Hordern, Timothy West, Eileen Atkins is the DVD debut of the 1982 CBS miniseries. Two-disc DVD from Entertainment One ... "Veep: The Complete First Season" (2012) is a two-disc set with eight episodes; on DVD, $39.98; Blu-ray Disc, $49.99. From HBO.

Check out other new March 26 -- April 1 DVD releases at OnVideo.