New on DVD and Blu-ray Week of March 19 -- March 25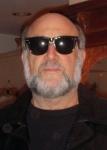 By Harley Lond - 03/18/13 at 08:00 PM CT
THIS WEEK'S MOVIE RELEASES:
"Les Miserables": The long-anticipated big-screen adaptation of the beloved global stage sensation seen by more than 60 million people in 42 countries and in 21 languages around the world -- and still breaking box office records everywhere in its 27th year. Set against the backdrop of post-Revolution France, the film retells Victor Hugo's politically charged social and moral critique of law and morality in the 19th century. It's an enthralling story of broken dreams, unrequited love, passion, sacrifice and redemption. Ex-
prisoner Jean Valjean -- after serving 19 years in prison for stealing a loaf of bread for his starving sister -- is hunted for decades by the ruthless policeman Javert after he breaks parole -- despite the fact that he becomes a model citizen and businessman. When Valjean agrees to care for factory worker Fantine's young daughter, Cosette, their lives change forever. Raising her as his own daughter, and still hunted by Javert, Valjean moves to Paris, where he gets involved in the unsuccessful Paris Uprising of 1832, saving the life of a man who will become Cosette's husband. In a spectacular denouement, both Javert and Valjean come to terms with their pasts. The film is a monumental undertaking, with elaborate on-location sets, live-singing (no lip-syncing here), and spot-on acting by all concerned. Les Misérables
is a visual and aural treat guaranteed to stir your soul and move you to tears. Stars Hugh Jackman, Russell Crowe, Anne Hathaway (who won the Oscar for Best Supporting Actress), Amanda Seyfried, Eddie Redmayne, Aaron Tveit, Samantha Barks, Helena Bonham Carter and Sacha Baron Cohen.

"The Hobbit: An Unexpected Journey
": I'm not partial to epic-style fantasy adventures (dragons, elves and the such) so if you're a fan of the Hobbit/Middle Earth mythology, stop reading here. Peter Jackson's first chapter in his three-part take on J.R.R. Tolkien's "The Hobbit" (which most likely will run longer than it takes to read the novel) comes to life in a bloated, overdone but never-the-less visually enticing production. Still, I don't think I've ever seen so many ugly beings packed together in one film and that, coupled with the childlike plot -- Bilbo Baggins is sent by the Wizard Gandalf the Grey along with 13 Dwarves led by the legendary warrior, Thorin Oakenshield, to reclaim the lost Dwarf Kingdom of Erebor from the fearsome Dragon Smaug; along the way he meets Gollum, gains possession of Gollum's "precious" ring, and fends off a Necromancer and Goblins ... I think -- turned me off. Call me crazy.

"Zero Dark Thirty
": A darling of many film critics, this mediocre thriller garnered a firestorm of bad vibes over its alleged justification of torture in the effort to track down al-Qaeda terrorist leader Osama bin Laden. The political fallout over this was a tempest in a teapot, the last gasp of the weary and downtrodden right wing of the Republican party. The torture scenes neither condoned nor glorified such actions -- they just stated a well-known fact -- and were not nearly as gruesome as your run-of-the-mill horror-thriller. That aside, the film lacked the coherency, characterizations, excitement and involvement of most run-of-the-mill terrorist/spy films -- I couldn't give a whit about Jessica Chastain's Maya character -- and I found the film's only redeeming quality to be as a document of one of the most important manhunts in the 21st century. A run-of-the-mill (there's that phrase again) actioner.

"Rust and Bone
": Now here's a film that takes some chances: A romance about two pretty unlikable people that makes you root for the lead characters and actually transforms them into people you care about. It's a wonderful drama of love and redemption. Homeless,
penniless and friendless, Ali (Matthias Schoenaerts), given charge of his estranged five-year-old son, takes refuge with his sister in Antibes, in the south of France. He's a man of formidable size, strength -- and anger -- and gets a job as a bouncer in a nightclub where, one night, he comes to the aid of stuck-up Stephanie (Marion Cotillard) during a nightclub brawl. Stephanie trains orca whales at Marineland and though they travel in different social circles, he takes her home and slips her his number. When a performance at Marineland ends in tragedy, Stephanie loses her legs and, in desperation, she reaches out to Ali for help. Ali's direct, unpitying physicality becomes Stephanie's lifeline, but Ali also is transformed by Stephanie's tough resilience. As their stories intersect and diverge, the two navigate a world where strength, beauty, youth and blood are commodities -- but where trust, truth, loyalty and love cannot be bought and sold, and courage comes in many forms. A truly uplifting -- if very, very sober -- melodrama.

ALSO THIS WEEK:
"The Other Son
," a French drama about what happens when two young men from opposite sides of a bitter social and religious divide discover that they are really not who they were brought up to be. As he is preparing to join the Israeli army for his national service, Tel Aviv resident Joseph (Jules Sitruk) discovers he is not his parents' biological son, and that he was inadvertently switched at birth with Yacine (Mehdi Dehbi), the son of a Palestinian family from the West Bank. This revelation turns the lives of two families upside down, forcing them to reassess their identities, their values and their beliefs.

"This is 40
," a sort-of sequel to the blockbuster hit "Knocked Up." After years of marriage, Pete (Paul Rudd) and Debbie (Leslie Mann) are approaching a milestone meltdown and, as they try to balance romance, careers, parents and children in their own ways, they must also figure out how to enjoy the rest of their lives. Directed by Judd Apatow and starring Paul Rudd, Leslie Mann, Melissa McCarthy, Jason Segal, Megan Fox, John Lithgow and Albert Brooks.



DVD Collectibles:

There's two impressive Blu-ray debuts this week, both from The Criterion Collection. First off there's "Badlands
" (1973), the film that added the name Terrence Malick to the roster of directors spearheading the American film renaissance of the 1970s. "Badlands" was Malick's first film, a beautifully photographed and directed impressionistic take on love
and death in late-20th century America. The film relates the real-life killing spree of teen lovers Caril Ann Fugate and Charles Starkweather, who nonchalantly murdered their way from South Dakota to Montana in 1958. Malick used a serial-killer narrative as a springboard for an oblique teenage romance, lovingly and idiosyncratically enacted by Martin Sheen and Sissy Spacek. The film used an enigmatic approach to narrative and character with a lyrical juxtaposition of human violence with natural beauty. It's a modern classic. In a new 4K digital restoration, approved by Malick, with uncompressed monaural soundtrack on the Blu-ray edition.

Michael Powell and Emeric Pressburger's "The Life and Death of Colonel Blimp
" (1943), also from Criterion, is considered by many to be the finest British film ever made. Roger Livesey dynamically embodies outmoded English militarism as the indelible General Clive Candy, who barely survives four decades of tumultuous British history (1902 to 1942) only to see the world change irrevocably before his eyes. Anton Walbrook and Deborah Kerr provide unforgettable support, he as a German enemy turned lifelong friend of Blimp's and she as young women of three consecutive generations -- ­a socially committed governess, a sweet-souled war nurse and a modern-thinking army driver -- ­who inspire him. "Colonel Blimp" is both moving and slyly satirical, an incomparable film about war, love, aging and obsolescence shot in gorgeous Technicolor.

Also due this week in new Blu-ray editions: "On Approval
" (1944), a classic, witty British comedy of manners about two wealthy Victorian widows who are courted by two impoverished British aristocrats. The ladies invite the men to spend a month at a Scottish mansion to test their compatibility as suitors and when the unmarried foursome arrives, the staff -- shocked by the impropriety -- refuses to stay, leaving them on their own. From Inception Media Group ... "Timerider: The Adventure of Lyle Swann
" (1982), starring Fred Ward, Belinda Bauer, Peter Coyote, L.Q. Jones, Ed Lauter, Richard Masur and Tracey Walter, is a cult-sci-fi outing about a champion off-road racer who is accidentally zapped into a time-travel experiment and is sent 100 years into the past, where a gang of brutal bandits steals his motorcycle; Swann must outsmart the local cowboys and submit to the desires of a beautiful outlaw woman to survive the Wild West and get back to his future. From Shout! Factory.



Buzzin' the 'B's:

Three friends are asked to be bridesmaids at a wedding of a woman they used to ridicule back in high school and, on the night before the nuptials, go searching for a little fun that involves an epic girls' night out filled with strip clubs, ex-boyfriends and innumerable unmentionables in "Bachelorette
" (2012), starirng Kirsten Dunst, Isla Fisher, Lizzy Caplan and Rebel Wilson. On DVD and Blu-ray from Anchor Bay ... In "Cyberstalker" (2012), starring Mischa Barton and Dan Levy, a young woman, hiding for years after her life was destroyed by a frightening online stalker, soon discovers that, though she may have disappeared, his dangerous obsession has been waiting for her. From Lionsgate ... "The Great Magician" (2011 -- Hong Kong), starirng Tony Leung Chiu-wai, Lau Ching-wan and Zhou Xun, blends vaudeville-style humor, vivid magic sequences and ruthless political
gamesmanship, set in the years after the Revolution that overthrew the Qing Dynasty in China and established the Republic. Village warlord Bully Lei is accused of using magic to recruit soldiers to his cause and new arrival Zhang aims to thwart these plans with an ambitious kidnap scheme and various tricks of his own. On DVD and Blu-ray from Well Go USA ... After a horrible car accident that takes the lives of his Thai wife and son, a western businessman must travel to the shadow world between life and death to set their souls free in "Hellgate
" (2011), starring Cary Elwes, William Hurt, Ploy Jindachote and Paula Taylor; from IFC Films ... A radio talk show host unravels a conspiracy about encounters with mysterious beings known as The Shadow People and their role in the unexplained deaths of several hundred people in the 1980s in "Shadow People" (2012), starring Dallas Roberts, Alison Eastwood, Anne Dudek and Mattie Liptak; on DVD and Blu-ray from Anchor Bay ... When a film crew moves into an abandoned psychiatric hospital with a shadowy past to shoot a low budget horror movie, the leaky, wet building comes to life, feeding off its new inhabitants in "Dark Feed" (2013), starirng Andy Rudick, Victoria Nugent, Michael Reed and Evalena Marie. From Lionsgate ... "Iron Doors" (2010 -- Germany) is an English-language thriller about a young investment banker who must escape from a locked vault or face a slow death from starvation. Who kidnapped him and why? From Jinga Films/MVD Distribution ... "Action-Packed Movie Marathon" consists of four explosive outings: two revenge flicks -- "Eye of the Tiger" (1986) and "Exterminator 2" (1984) -- and two sci-fi adventures -- "Alienator" (1990) and "Cyclone" (1987) -- in a two-disc set for the amazingly low price of $9.99. From Shout! Factory.



On the Indie Front:

In "Consent" (2010), starring Troian Bellisario and Peter Vack, a wealthy Manhattan family's inability to cope with the suicide of their eldest daughter sends them into a downward spiral of drugs, alcohol and sexual taboos that threatens to destroy them. From New Video ... Seeking redemption, family outcast and ex-drug addict Scott returns to his hometown only to throw everyone's lives into disarray, in particular his sister-in-law, who was once his high school sweetheart in "Straight A's" (2013), starring Ryan Phillippe, Anna Paquin, Luke Wilson, Powers Boothe and Tess Harper. On DVD and Blu-ray from Millennium Entertainment ... "Angus Buchan's Ordinary People" (2012) is an
inspirational film that follows the individual journeys of three men -- a desperate criminal who narrowly evades death at gunpoint, a hardened auto mechanic who finds himself caught between grief and debt, and a struggling young alcoholic who yearns to escape from his misery -- leading up to their attendance of the 2010 Mighty Men Conference, an annual gathering of Christian men to worship and connect with God. From Sony ... "Strange Frame" (2012), with the voices of Tim Curry, Claudia Black, Ron Glass, Juliet Landau, Tara Strong and George Takei, is the first animated sci-fi lesbian rock musical; the film explores the theme of the transformative power of love between two women, bringing viewers into a world of space pirates, indentured slaves and genetic mutations. At the end of the 28th century, humanity has been using genetic engineering to adapt to otherworld environments, to the point where changing one's skin color or gender has become commonplace. On the moon Ganymede, saxophonist Parker (Claudia Black) and guitarist Naia (Tara Strong) develop a close relationship. The two embark on their new relationship and form a new band ­ but they also must fight for their freedom from the evil Mig (Tim Curry). From Wolfe Video ... The lives and intimacies of seven seemingly unrelated people are examined in "24-Hour Love" (2013), a tale of modern romance. Stars Malinda Williams, Tatyana Ali, Keith Robinson, Darius McCrary and Lynn Whitfield. From RLJ Entertainment/One Village Entertainment.



Foreign:

When a successful man's ideal life starts to fall apart, he desperately tries to assume another's identity in the psychological thriller "The Big Picture
" (2012), a French outing that has echoes of Hitchcock and Patricia Highsmith's Tom Ripley. Paul Exben is a handsome and successful Parisian lawyer with a beautiful wife, two children, and a bright future in the firm he co-owns with his mentor, Anne. But behind this deceptively perfect facade lies a restless spirit who's uncomfortable in his conformist life and envies the freedom of his neighbor Gre, an uncompromising photojournalist. After Greg's unexpected death throws his life into chaos, Paul embarks on a cross-continent odyssey of self-discovery and reinvention, leading him to uncover the answer to the question: Is it
possible to become someone else? Stars Romain Duris, Marina Fois, Niels Arestrup, Branka Katic and Catherine Deneuve. On DVD and Blu-ray from MPI Media Group ... "Hemel" (2012 -- Netherlands), Dutch director Sacha Polak's debut feature, is a frank and explicit look at carnal desire that is told from a distinctly female perspective. She paints an erotically charged portrait of a woman whose casual sexual encounters mask loneliness and a craving for intimacy. Hemel (Hannah Hoekstra) is a young woman who drifts through a series of anonymous one-night stands and seems only close to her father. When he finds himself a girlfriend, her jealousy puts her on the emotional edge. Uncut and uncensored from Artsploitation Films ... "Time of My Life" (2012 -- Belgium), based on the true story of Mario Verstraete, is a melodrama that revolves around a vigorous campaign to legalize euthanasia in Belgium. Just when Mario's political career is about to get under stream he is diagnosed with a particularly aggressive form of Multiple Sclerosis. Told through the eyes of his doctor friend, Thomas, the film focuses on how Mario and his friends deal with the crisis and come to terms with both the philosophical and profoundly human sides of the issue. From Strand Releasing.



Special Interest:
"Lost Angels: Skid Row is My Home" (2012) Narrated by Catherine Keener, this documentary takes an uncompromising yet life-affirming look at the lives of eight remarkable individuals -- people who have found a way to make a life for themselves within the community of homelessness in Los Angeles' skid row. The film shows how their descent into society's basement has been exacerbated by the forces of gentrification and the increasing criminalization of homeless people, while exposing the draconian changes to the mental health care system that have brought us here. From Cinema Libre.


"Fatherland" (2011 -- Argentina) A fascinating historical tour of the La Recoleta Cemetery, which rests in the heart of one of Buenos Aires' swankiest neighborhoods. A city-within-a-city, it is an inward-facing place with its own interior geography. Like the Pere-Lachaise graveyard in France, La Recoleta is the final resting place for key figures of its nation's history: statesmen and poets, founding fathers and oppositional voices. And with Argentina's history so fraught with unrest, this relationship between the necropolis, the city and the nation reveals civil wars, battles with the country's native population, conflict between the city and the provinces, and years of military dictatorship. From First Run Features.


"Gottfried Helnwein and the Dreaming Child" (2011) A fascinating look at the creative process, this unique documentary explores what happens when the artist Gottfried Helnwein takes on the role of production designer for a never-before-seen opera written by Israel's most famous playwright, Hanoch Levin. For Helnwein, the child has always been the symbol of innocence and innocence betrayed, a motif that persists throughout much of his work. But when the Israeli Opera creative team casts an adult to play the lead child, Helnwein must fight to preserve the opera's integrity and Levin's original vision. From First Run Features,


"The Hunt for Bin Laden" (2012) Smithsonian Channel documentary offers an inside look at the mission that lead to the capture of America's most wanted man. $19.98. from Inception media.


From TV to DVD:

"Chance in a Million Complete Collection" (1984-86) consists of all three seasons of the star-studded, award-winning British comedy starring Simon Callow as Tom Chance, a man -- cursed by fate -- whose courtship of Alison Little (Brenda Blethyn) is marred by a barrage of absurd coincidences and ludicrous circumstances. In a three-disc set with 18 episodes, from Acorn Media ... "Jersey Shore: The Uncensored Final Season" (2012) is a four-
disc set with 13 uncensored episodes, $26.99 from MTV/Paramount ... "Les Miserables" (2000) is a Fox Family Channel miniseries starring Gerard Depardieu, Virginie Ledoyen, John Malkovich, Charlotte Gainsbourg, Asia Argento, Jeanne Moreau and Christian Clavier. In a two-disc set from Entertainment One ... In "A Mind to Kill Complete Collection" (1994-2001), Philip Madoc stars as brooding detective Noel Bain, an old-fashioned and kindhearted cop who solves crimes with his unerring instinct, keen intelligence, and a passion for defending the innocent, while struggling to protect his daughter from the crime-filled world he knows too well. In an 11-disc set with 21 mysteries that never aired in the U.S., from Acorn Media ... "No Job for a Lady: The Complete Collection" (1990-92) features all three series of the witty Brit-com following Jean Price (Penelope Keith), who has just been elected Member of Parliament for the left-wing Labour Party and must learn to get along with her chauvinist fellow MPs while navigating the Machiavellian world of Westminster. In a three-disc set with 18 episodes from Acorn Media.

Check out other new March 19 -- March 25 DVD releases at OnVideo.