New on DVD and Blu-ray Week of February 19 -- February 25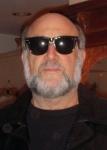 By Harley Lond - 02/18/13 at 08:24 PM CT
THIS WEEK'S PICKS:
"Argo": You all know the story by now: Based on true events, "Argo" chronicles the covert operation to rescue six Americans that unfolded behind the scenes of the Iran hostage crisis. On November 4, 1979, as the Iranian revolution reached its boiling point, militants stormed the U.S. embassy in Tehran, taking 52 Americans hostage. But, in the midst of the chaos, six Americans managed to slip away and find refuge in the home of the Canadian
ambassador. Knowing it was only a matter of time before the six were found out and likely killed, a CIA "exfiltration" specialist named Tony Mendez (Ben Affleck) came up with a risky plan to get them safely out of the country. The incredible plan: create a fake Hollywood movie shooting in Iran and claim that the six Americans were actually working on the film, scouting locations. "Argo
" has been building incredible momentum as the awards season draws to a close, earning more than a dozen major award nods, including for best film (Golden Globes), for director Affleck (DGA and Globes), its cast (SAG), and its writers (WGA), and may be a shoe-in for a majority of awards at this coming weekend's Oscars ceremony. I liked "Argo" a lot, and I can see why so many, many people have liked it (and given it awards): It's incredibly formulaic, the characters fit neat patterns, and audiences get what they expect. It's a three-act by-the-book action thriller that hits all the right notes, with suspenseful just-in-the-nick-of-time escape scenes -- no surprises here. But please, Best Film and Best Director? How 'bout Most Popular Film and Director? Do I have to get drunk Sunday night?

ALSO THIS WEEK:
"Anna Karenina
," director Joe Wright's workmanlike adaptation of Leo Tolstoy's classic novel, with a screenplay by Tom Stoppard. Wright reunites with his "Pride & Prejudice" and "Atonement" star Keira Knightley, bringing Jude Law along for this stylized romantic epic that will win your heart and mind.

"Undefeated
," a stirring and uplifting documentary that follows the Manassas Tigers -- a severely underfunded and underprivileged Memphis high school football team -- as they endeavor to reverse their fortunes with the help of a volunteer coach. Won the 2011 Academy Award for Best Documentary Feature.

"Fun Size
," a so-so baby-sitting gone awry comedy about a high school senior who "loses" her little brother on Halloween night and must enlist her buddies to find the errant kid before her parents return.

"Sinister
," another variation on the "found video" genre of horror films, here about a true crime novelist struggling to find his next big story who discovers a box of home videos showing other families being brutally murdered, leading him to a supernatural entity.

"Atlas Shrugged II: The Strike
," the second of two films adapting Ayn Rand's ground-breaking novel. Hard to slog through unless you're a die-hard Rand acolyte.


DVD Collectibles:
This week's top pick: The restored and remastered classic "The Thief of Bagdad
," the ground-breaking 1924 silent film by director Raoul Walsh and Douglas Fairbanks. Hollywood's first great action hero was Douglas Fairbanks, and one of his most iconic movies is
returning in a pristine new version. Choreographed by Fairbanks, with incredible art and production design by an uncredited William Cameron Menzies, the film was gigantic in its sweep and grandeur, with impossibly big, full-scale sets, amazing special effects (the flying carpet scenes are stupendous: no blue screen here; Fairbanks stood on a 3/4-inch thick sheet of steel attached to 16 piano wires rigged to the top of a crane, which lifted him above the crowd), outrageous stunts by Fairbanks, and the proverbial cast of thousands (as extras). It's gorgeous to behold. Lovingly restored from two 35mm negatives and incorporating the color tints and tones of the original release prints, this definitive edition features silent film score maestro Carl Davis("Napoleon") conducting the Philharmonia Orchestra, performing a magnificent score that intermingles Davis' own music with the famous Orientalia of Rimsky-Korsakov. The soundtrack is in 5.1 Dolby Digital for DVD and DTS-HD Master Audio for Blu-ray. Extras include commentary by Douglas Fairbanks biographer Jeffrey Vance and a featurette about the making of the film and its impact, including rare behind-the-scenes photographs. From Cohen Media Group's Cohen Film Collection). Watch a clip:



The folks at The Criterion Collection have released a new 4K digital restoration of "On the Waterfront
" (1954), arguably Elia Kazan's most famous and powerful film. Marlon Brando gives the performance of his career as the tough prizefighter-turned-longshoreman Terry Malloy in this masterpiece of urban poetry, a raggedly emotional tale of individual
failure and institutional corruption. "On the Waterfront" charts Terry's deepening moral crisis as he must choose whether to remain loyal to the mob-connected union boss Johnny Friendly (Lee J. Cobb) and Johnny's right-hand man, Terry's brother, Charley (Rod Steiger), as the authorities close in on them. The DVD and Blu-ray editions feature alternate presentations of the feature restoration in two additional aspect ratios: 1.85:1 (widescreen) and 1.33:1 (full-screen); alternate 5.1 surround soundtrack, presented in DTS-HD Master Audio on the Blu-ray edition; commentary featuring authors Richard Schickel and Jeff Young; a new conversation between filmmaker Martin Scorsese and critic Kent Jones; "Elia Kazan: Outsider" (1982), an hour-long documentary; new documentary on the making of the film, featuring interviews with scholar Leo Braudy, critic David Thomson, and others; a booklet featuring an essay by critic Michael Almereyda and reprints of Kazan's 1952 ad in the New York Times defending his testimony before the House Un-American Activities Committee, one of the 1948 New York Sun articles by Malcolm Johnson on which the film was based, and a 1953 Commonweal piece by screenwriter Budd Schulberg.

Hoping to seize on the growing 3D craze, Disney has been going back to the vault to remaster Pixar hits ("Cars," etc), and the latest (and possibly the last, since it appears the 3D fad is winding down) is 2001's animated kids hit "Monsters, Inc.," with the voices of John
Goodman, Billy Crystal, Mary Gibbs, Steve Buscemi, James Coburn, Jennifer Tilly, Bob Peterson, John Ratzenberger and Frank Oz. The "Monsters, Inc.
Blu-ray 3D Ultimate Collector's Edition" is a massive set, a 5-Disc Blu-ray Combo Pack (Blu-ray 3D + 2 Blu-ray Discs + DVD + Digital Copy); there' also a 3-Disc Blu-ray Combo Pack (2 Blu-ray Discs + DVD). Extras include a commentary, a Toy Story Toons: "Partysaurus Rex," "For the Birds" short, "Mike's New Car" short, filmmakers round table, "Roz's 100 Door" challenge game, "Pixar Fun Factory Tower," banished concepts, and a "Monsters University" sneak peek ... One of the hotter TV series has been HBO's "Game of Thrones," based on George R.R. Martin's best-selling "A Song of Ice and Fire" fantasy series. It consistently has pulled large viewing numbers and the first season of the series became one of home entertainment's best-selling television titles in 2012. Now HBO is releasing "Game of Thrones: The Complete Second Season," on DVD and Blu-ray, and the set includes such bonus features as "Creating the Battle of Blackwater Bay" featurette; a "Game of Thrones: Inner Circle"
roundtable discussion with actors Emilia Clarke, Kit Harington, Lena Headey, Michelle Fairley and Liam Cunningham; "The Religions of Westeros" featurette; character profiles; and 12 commentaries. The Blu-ray adds a "War of the Five Kings" interactive guide that tracks the claims, strategies and key players involved in the battle for the Iron Throne; "Histories & Lore" with 19 animated histories detailing the mythology of Westeros and Essos; an In-Episode Guide; and hidden Dragon Eggs ... The hard-boiled classic TV series "Naked City" -- that aired from 1958 to 1963 on ABC -- was a ground-breaking drama in style and substance with a "semi-documentary" format that told gripping stories of real life in the big city ("There are eight million stories in the naked city"). Starring Paul Burke, the show featured many great guest stars including Gene Hackman, Robert Redford, Leslie Nielsen, Peter Fonda, William Shatner, Dustin Hoffman, Telly Savalas, James Caan, Christopher Walken, Martin Sheen Carroll O'Connor, Jean Stapleton, Robert Duvall, Dennis Hopper, Jack Klugman and many more. "Naked City: 20 Star-Filled Episodes" pulls together some of the series best episodes, on DVD for $24.98; from RLJ/Image Entertainment.


Buzzin' the 'B's:
An obsessed cop is on the trail of a serial killer prowling the streets of Buffalo, N.Y., but when his teenage daughter disappears, he drops any professional restraint to get the killer in "Factory
" (2011), starring John Cusack, Jennifer Carpenter, Mae Whitman, Dallas Roberts, Sonya Walger and Mageina Tovah. From Warner ... Matt Lucas, Billy Crystal, Juno Temple, James Marsden, Peter Stormare, Amanda Plummer, Dolph Lundgren, Rosie Perez, Rebel Wilson, James Caan and Johnny Knoxville star in "Small Apartments
" (2012), the tale of a clumsy recluse who embarks on a hapless cover-up after accidentally killing his landlord. Surrounded by eccentric neighbors -- the stoner (Knoxville) and
girlfriend (Wilson), the wanna-be stripper (Temple) and the artist (Caan) -- and questioned by a drunk investigator (Crystal), he dreams of Switzerland, and waits each day for an envelope from his institutionalized brother (Marsden) to set him free. On DVD and Blu-ray from Sony ... In "Lake Placid: The Final Chapter" (2012), starring Robert Englund, Yancy Butler and Elisabeth Rohm, a rogue game warden breaks out her guns after the schemes of an obsessed poacher lands a group of high school students into the midst of the man-eating crocodile "nature preserve." The third and (most likely not) last sequel. From Sony ... "Battlestar Galactica: Blood & Chrome -- Unrated Edition" (2013) is an all-new chapter in the "Battlestar Galactica" saga that takes place in the midst of the first Cylon war. As the battle between humans and their creation, the sentient robotic Cylons, rages across the 12 colonial worlds, a young, talented fighter pilot, William Adama, finds himself assigned to one of the most powerful battlestars in the Colonial fleet: the Galactica. Includes deleted scenes and "Blood & Chrome Visual Effects" featurettes. On DVD and Blu-ray from Universal ... "TerrorVision / The Video Dead
Double Feature" (1986/1987) is a chilling and fun double feature from Scream Factory/Shout! Factory. In "TerrorVision," Stanley Putterman installs a state-of-the-art satellite dish in his backyard but, through a cosmic accident, a wayward monster's energy is beamed across galaxies, into the satellite and onto the Puttermans' television set, where he leaps off the screen and into the Puttermans' living room. In "The Video Dead," an old television set receives a single channel, one that not only shows the same film over and over -- a horror film where zombies rise from the grave to kill -- but also frees the gnarled, evil monsters into the neighborhood where they go after the new family on the block ... A courier for a local crime lord must deliver a mysterious package while being chased by a horde of unusual gangsters in "The Package
" (2012), starring Steve Austin, Dolph Lundgren, Eric Keenleyside, Lochlyn Munroe and Michael Daingerfield; on DVD and Blu-ray from Anchor Bay ... In order to keep one step ahead of the competition, a young aspiring chemist develops the most powerful batch of the violence-inducing drug Bath Salt (a combination of amphetamine-like chemicals, mainly mephedrone, MDPV and methylone) ... but something has gone horribly wrong. The new ultra potent bath salt batch has revealed a major side effect ... It turns users into violent flesh seeking "zombies" in "Bath Salt Zombies" (2012), from MVD Entertainment Group.

When war correspondent Elsa Casanova (Diane Kruger) is taken hostage in Afghanistan by the Taliban, the French government dispatches an elite Special Forces unit to bring her home alive in "Special Forces
" (2012). But after liberating the captive, the commandos quickly finds themselves in a desperate fight for survival as they try to outrun their pursuers through the treacherous mountains of the Hindu Kush. Co-stars Djimon Hounsou, Benoit Magimel, Denis Menochet and Raphael Personnaz. on DVD and Blu-ray from Entertainment One ... Four assassins meet in a hotel suite in Hong Kong to resolve unfinished business in "4 Assassins" (2012), starring Will Yun Lee, Mercedes Renard, Miguel Ferrer and
Oliver Williams; from Inception Media Group ... The houseboat with a group of teenage girls attending a summer camp is stranded in the middle of a river in Idaho, where they find themselves on the run, being pursued by a brutal and determined killer in "The Mooring" (2012), starring Hallie Todd, Thomas Wilson Brown, Karli Blalock and Anna Goodwin; from Lionsgate ... Creedmore Prison becomes a supernatural battleground when the specter of Charlie Forsythe, a man executed for murder, returns seeking vengeance from the brutal guard, Ethan Sharpe, who was aware of his innocence in "Prison Collector's Edition" (1988), starring Lane Smith, Viggo Mortensen, Chelsea Field, Lincoln Kilpatrick and Andre De Shields, in a Blu-ray/DVD Combo from Scream Factory/Shout! Factory ... When a fringe scientist releases a prehistoric seed, it unleashes a horrific root system that rips through Nevada like an earthquake and devastates everything in its path in "Seeds of Destruction" (2011), starring Adrian Pasdar, Jesse Moss, James Morrison, Stefanie von Pfetten. On DVD and Blu-ray from Anchor Bay ... in "The Cyclist" (2012), starring K.C. Clyde, Jennifer Klekas, K. Danor Gerald, Frank Gerrish and Renny Grames, an aimless young man, coasting along as a bike messenger, loses his job, apartment, and his girlfriend and decides to "grow up" by pursuing his dream of becoming a professional bike racer; from Image Entertainment ... When a college student travels to Riddle, Pennsylvania in search of her missing brother, she unravels a mystery connected to an abandoned psychiatric hospital on the edge of town, uncovering a terrifying past the town in determined to keep hidden in "Riddle" (2013), starring Elisabeth Harnois, Val Kilmer, Diora Baird and William Sadler; from XLrator Media ... "Sushi Girl
" (2012), starring Tony Todd, Mark Hamill, Noah Hathaway, James Duval and Andy Mackenzie, centers on a man called "Fish," just released after six years in jail after not ratting on those involved in the robbery that sent him to prison, who celebrates his freedom with a congratulatory dinner with the men consisting of a lavish array of sushi, served off the naked body of a beautiful young woman. Naturally, all hell breaks loose. On DVD and Blu-ray from Magnolia Home Entertainment.


On the Indie Front:
Shot in a mere five days, "Closure" (2012) is one of the first ever entirely crowd-sourced and financed feature films; it was conceived, written, cast and filmed in just 30 days as part of the 30 Day Film Challenge, a no-budget, Internet-based project created by the producers. Gaining the support of over 600,000 online followers in the first 12 days alone, filmmakers Marcin Teodoru, Tom Cole and Aaron Grasso were able to complete the feature-film in record time. The story: A man comes home from work to find his wife and daughter murdered, and when detectives tell him there are no leads, he enlists his step-brother and sister-in-law to search for justice, navigating a web of political intrigue that involves a cop and a district attorney ... all during one roller-coaster night. From Osiris Entertainment.


Foreign:
A teenage boy's search for love finds him fixated on the boy next door in "North Sea Texas
" (2011 -- Belgium). Pim and his ex-beauty queen, single mother live in a small town on the Belgian coast. Trapped, geographically and emotionally, they both yearn for unattainable things. Pim fantasizes about his older neighbor friend, Gino,and when things at home take a turn for the worse, Pim finds comfort and solace in Gino's family, who receive him with open arms -- and for the first time in his life he understands what it means to be loved. From Strand Releasing.


For the Family:
Garfield and his friends embark on a series of adventures in the animated "The Garfield Show: Spring Fun Collection" (2013), $14.93. from Gaiam Vivendi Entertainment ... When his FBI agent father is abducted, a young boy whose concerns are dismissed as child's play by the agency arms himself with an array of his dad's high-tech spy gadgets and, with the
aid of his quick-thinking, computer-genius best friend, goes on the hunt for the missing man in "Junior High Spy" (2012); from Inception Media Group ... "An American Girl: Mckenna Shoots for the Stars" (2013), starring Jade Pettyjohn, Nia Vardalos, Ian Ziering and Cathy Rigby, is a teen melodrama about a high school gymnast on track to make the regional championships who has troubles keeping up with her studies -- until a bad fall sidelines her from the team, doubly causing her to doubt herself. On Blu-ray/DVD Combo from Universal ... "Dora's Easter Collection" is a two-disc set featuring eight "egg-citing" springtime adventures from the "Dora's Easter Adventure" and "Dora Egg Hunt" DVDs; $19.99 from Nickelodeon/Paramount ... "Hats Off to Dr. Seuss Collector's Edition" features five animated TV classics, fully re-mastered and available together for the first time: "The Lorax," "Green Eggs and Ham and Other Stories," "How the Grinch Stole Christmas!," "The Cat in the Hat" and "Horton Hears a Who!" On DVD, $44.98; and Blu-ray, $59.99; from Warner.


Special Interest:
"American Experience: Henry Ford" (2013) is a fascinating portrait of the farm boy who rose from obscurity to become one of the most influential American innovators of the 20th century.; from PBS Distribution ... "Missions That Changed the War: The Doolittle Raid" (2011) recounts one of WWII's most daring missions, tracing the plan for an
airstrike on Japan led by famed aviator Jimmy Doolittle. On two-disc DVD from Acorn Media ... "NOVA: Ultimate Mars Challenge" (2013) is a documentary on Curiosity's trip to Mars. NOVA obtained footage and interviews with the massive team of scientists and engineers responsible for Curiosity's inception and with those running the on-the-ground experiments to prepare the rover for dealing with harsh Martian conditions and equipment emergencies. On DVD and Blu-ray from PBS Distribution ... "Your American Teen" (2012) is a documentary about the sexual exploitation of teenage girls in the Pacific Northwest that follows three teenage girls over three years. All had suffered severe trauma as children and throughout their adolescence; all had parents who were unable or unwilling to care for them. Their stories are horrifying and tragic and yet, in them, we see hope, innocence and beauty. Filmed in association with the Jennifer A. Lynch Committee Against Domestic Violence. From MVD Entertainment Group.


From TV to DVD:
"Adventure Time: Fionna and Cake" (2012) What time is it? Time for the release of more episodes from Cartoon Network's smash hit animated "Adventure Time," here with 16 episodes from Seasons Two, Three and Four of the Emmy Award-nominated series (with the voice
talent of Neil Patrick Harris as Prince Gumball) featuring Fionna and Cake -- a human girl and her cat -- as they battle the Ice Queen to save Prince Gumball and the Candy Kingdom. $19.82 from Cartoon Network/Warner ... "Ghost Hunters: Season 8 Part 1" (2012) is a four-disc set with 12 episodes, $24.98 from Image Entertainment ... When a single mom moves to a new town, she feels guilty for uprooting her 10-year-old daughter, so they adopt a dog from the pound -- which turns out to be the wayward pet of a handsome ballplayer -- and love ensues in "Puppy Love" (2012), starring Candace Cameron Bure, Victor Webster, Katie L. Hawkins; from Gaiam Vivendi Entertainment ... "The Six Million Dollar Man: Season 3" (1975-76) is a six-disc set with 21 episodes, $39.98 from Universal ... "Swamp People: Season 3" (2011) is a six-disc set with 22 episodes, $24.98 from Lionsgate ... "Top Gear: The Complete Second Season" (2011-12) is a four-disc set with 16 episodes of the American version of the U.K. hit, $29.98 from BBC/Warner.

Check out other new February 19 -- February 25 DVD releases at OnVideo.