New on DVD and Blu-ray Week of January 15-21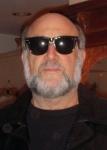 By Harley Lond - 01/14/13 at 08:18 PM CT
THIS WEEK'S PICKS:
"Taken 2"
Ahhh, Liam Neeson. The dignified star of "Schindler's List" and "Kinsey" has carved quite a career for himself playing hardened killers and action heroes; the most notable on his fighting card being "Taken," "The Grey" and "Unknown." It's been four years since Neeson starred as ex-CIA agent Bryan Mills, and the now 60-year-old is back to mop up what he started in that kidnap-revenge thriller. So if you could suspend disbelief in that one - that Neeson
could single-handedly wipe out a gang of Albanian baddies -- you're gonna have to push a little harder for Taken 2
in which the father of one of the kidnappers (Rade Serbedzija) swears revenge and takes Bryan and his wife hostage during their family vacation in Istanbul. Bryan enlists daughter Kim to help them escape, and uses the same advanced level of special forces tactics to get his family to safety and systematically take out the kidnappers one by one. And eliminate a second sequel. So fire up the microwave popcorn and enjoy this straight ahead action entertainment. But don't think about it.

"To Rome With Love
" is the latest trifle from Woody Allen, a silly and inconsequential comedy that tells four independent stories about four characters whose lives are changed in the City of Love. An average Roman (Roberto Benigni) wakes up one day to find himself a well-known celebrity; an American architect (Alec Baldwin) revisits the streets on which he used to live as a student, counseling a younger architect about the pitfalls of a three-way romance (Jesse Eisenberg, Greta Gerwig, Ellen Page); a young couple on their honeymoon are pulled into separate romantic encounters; and an American opera director (Allen) tries to turn a singing mortician into a star. Coming off the well-received and enlightening "Midnight in Paris," this romp is a let-down -- but still heads above what passes as comedy on the big screen these days. For Allen fans.

Also due this week:
"Won't Back Down
," starring Maggie Gyllenhaal and Viola Davis as determined mothers who will stop at nothing to get a better education for their kids in a failing inner city school.

"Farewell My Queen
," a quiet costume drama -- based on the best-selling novel by Chantal Thomas -- set in the first days of the French Revolution -- that follows one of Marie Antoinette's ladies-in-waiting whose desire to build a career in the royal court is altered by the chaos about to erupt around her.

"The Possession
," another in the recent spate of supernatural-possession horror films, this time about a little girl who becomes enamored of an antique wooden box that contains a Dibbuk, a dislocated spirit that inhabits and ultimately devours its human host.


DVD Collectibles:

At the top of the list this week are two releases from the folks at The Criterion Collection: "The Man Who Knew Too Much
" (1934), Alfred Hitchcock's first film after signing to the Gaumont-British Picture Corporation. This fleet and gripping early thriller, about an ordinary British couple vacationing in Switzerland who suddenly find themselves embroiled in a case of international intrigue when their daughter is kidnapped by spies plotting a
political assassination, is pure Hitchcock, and set the tone for films like "The 39 Steps" and "The Lady Vanishes." In a new high-definition digital restoration, with uncompressed monaural soundtrack on the Blu-ray edition ... And the restored director's cut of Volker Schlondorff's "The Tin Drum
" (1979) -- a version never before seen in the United States -- a visionary adaptation of Nobel laureate Gunter Grass's acclaimed novel, characterized by surreal imagery, arresting eroticism, and clear-eyed satire. Oskar is born in Germany in 1924 with an advanced intellect. Repulsed by the hypocrisy of adults and the irresponsibility of society, he refuses to grow older after his third birthday. While the chaotic world around him careers toward the madness and folly of World War II, Oskar pounds incessantly on his beloved tin drum and perfects his uncannily piercing shrieks. Newly remastered 5.1 surround soundtrack, approved by Schlondorff and presented in DTS-HD Master Audio on the Blu-ray edition.

For boomers (and cartoon fans) there's
"Captain Cornelius' Cartoon Lagoon" (2013), a new animated/puppet show of old cartoons in which animated characters Wet Willy Jones and Axel Rodd Mcgee go on an undersea quest aboard the Manta Ray -- a cartoon-retrieving vessel commanded by Captain Cornelius Cartoon -- to collect and comment on some of the classic cartoons -- the best and the worst ever made -- in Cartoon Lagoon. The spirit of the show harkens back to a time when kids would wake up before their parents on a Saturday morning with a big bowl of cereal and watch cartoons. In this debut voyage, the crew finds classics like Casper the Friendly Ghost, Popeye, Gumby, Felix the Cat, Superman, Woody Woodpecker, Little Lulu, Captain Nemo and more. $12.99 from Cartoon Lagoon Studios.


Buzzin' the 'B's:

Here's an interesting lost film: "Wake in Fright
" (1971). Directed by Ted Kotcheff ("First Blood," "North Dallas Forty," "The Apprenticeship of Duddy Kravitz)", the movie tells the story of a British schoolteacher's descent into personal demoralization at the hands of the deranged, hard-drinking residents of a remote Australian town. The film had its world premiere at the 1971 Cannes Film Festival, where it was nominated for a Palme d'Or. Retitled "Outback" and hurried into a few theaters across the U.S. with minimal advertising support, the movie lasted barely a week before it was pulled from circulation and vanished into obscurity. For over three decades the film materials were thought to be lost, until the movie's persistent cinematographer unearthed the original negative elements in Pennsylvania
in canisters marked for imminent destruction. The materials were painstakingly restored frame by frame and the new restoration was invited back to Cannes in 2009. On DVD and Blu-ray from Drafthouse Films/Image Entertainment ... There's twice the action and twice the adrenaline rush with an action-packed double feature starring world renowned martial arts sensation Jackie Chan: "Crime Story/The Protector Double Feature" (1993/1985), on DVD and Blu-ray from Shout! Factory ... Set in a dystopian future where corporate brands have created a disillusioned population, one man's effort to unlock the truth behind the conspiracy leads to an epic battle with the hidden forces that control the world in "Branded
" (2012), starring Ed Stoppard, Leelee Sobieski, Jeffrey Tambor, Ingeborga Dapkunaite and Max Von Sydow; on DVD and Blu-ray from Lionsgate ... "Counterpunch" (2013), starring Danny Trejo, Steven Bauer, Alvaro Orlando, Oscar Torre and Camila Banus, is based on a true story, about a young boxer from the wrong side of the tracks with big dreams of winning the Golden Gloves boxing championship, who gets a second shot at the championship after running afoul of the law. From Lionsgate ... "30 Nights of Paranormal Activity With the Devil Inside the Girl With the Dragon Tattoo" (2012) is a found footage parody: Dana's father was sent to a psychiatric hospital after he killed the entire cast of "The Artist" while an exorcism was being performed on him. She continues on with her life -- gets married, has kids and moves into the same (haunted) house she grew up in. But now she must battle the demons that haunted her father before her. Stars Kathryn Flore, Flip Schultz and French Stewart. On DVD and Blu-ray from Fox.


On the Indie Front:
After being granted a questionable transfer that will keep him stateside as his National Guard unit deploys for Iraq, Lieutenant Danny Sefton (Seth Gabel) becomes embroiled in a last minute AWOL attempt by one of his soldiers (Bow Wow) -- forcing him to choose between his loyalties to the fleeing soldier, his unit and his fiancé in "Allegiance
" (2012). Based on the director's own personal experiences while serving in the military, the film pays tribute to the 21 million veterans living in the United States today. It was written, directed, produced and financed almost entirely by veterans. Co-stars Aidan Quinn, Malik Yoba, Pablo Schreiber and Reshma Shetty. Former Navy SEALS and Army Green Berets were enlisted to train the actors and extras. On DVD and Blu-ray from XLrator Media ... In "The Last Fall
" (2012), starring Lance Gross, Matthew A. Cherry, Nicole Beharie and Vanessa Bell Calloway, an NFL journeyman struggles to deal with life's complexities after his professional career is over; from One Village Entertainment/Image Entertainment.


Foreign:

Inspired by events that took place in Massachusetts, Delphine and Muriel Coulin's provocative debut "17 Girls
" (2011 -- France) focuses on a group of bored teenage girls who all make an irrevocable pact. When Camille accidentally becomes pregnant, she encourages her friends and fellow high school classmates to follow suit. It's only a matter of time before 17 girls in the high school are pregnant and the town is thrown into a world of chaos. Set in the writer-directors' small, seaside hometown of Lorient in Brittany. Stars Louise Grinberg, Juliette Darche and Roxane Duran. From Strand Releasing.


For the Family:

In "Thomas & Friends: Muddy Matters" (2013), Thomas and his engine friends handle some dirty jobs in five episodes: "Muddy Matters," "Thomas and the Garbage Train," "Don't Bother
Victor," "Whiff's Wish" and "Thomas Toots the Crows." From Lionsgate ... "SpongeBob SquarePants: Extreme Kah-Rah-Tay!" (2012) consists of eight episodes of the kids and adults fav, $14.99 from Nickelodeon/Paramount ... "Power Rangers Samurai: A Team Divided Volume 3" (2012) includes four episodes, with cast interviews, Power Rangers Dubstep and a character gallery; "Power Rangers Super Samurai: Rise of the BullZooka Volume 3 " (2012) also includes four episodes, with "Behind the Scenes of Power Rangers Super Samurai," Power Rangers MEGA Flash Mob and a weapons gallery; each sells for $14.97 from Lionsgate ... "The Amazing World of Gumball: The Mystery" (2011) features 12 episodes from the first season of the Cartoon Network series, $14.97 from Warner ... "Thor: Legend of the Magical Hammer" (2013) is an animated adventure about an over-confident teen, Thor, the Norse god of thunder and lightning, who join forces with other gods against an evil queen and her army of giants. With the voices of Justin Gregg, Pail Tylak and Nicola Coughlan; from ARC Entertainment.


Special Interest:

Peaple:

"Three Stars" (2010) focuses on 10 world-class chefs, showing the everyday drama of life in gourmet restaurants. Includes exclusive interviews and behind-the-scenes access to these multi-talented culinary artisans as they explore new creations in their gastronomic laboratories, hunt for exquisite ingredients in local markets, and gather rare edible plants along rough coastlines. Featuring chefs Jean-Georges Vongerichten, Rene Redzepi, Yannick
Alleno, Nadia Santini, Olivier Roellinger, Sergio Herman, Sven Elverfeld, Hideki Ishikawa, Juan Mari and Elena Arzak. From First Run Features ... Despite his sudden death in 1973 at the age of 32, legendary icon Bruce Lee continues to influence the world of martial arts, popular culture and entertainment. "I Am Bruce Lee
" (2011) delves deeper into the compelling saga behind Bruce Lee than ever before and deftly unravels Lee's fascinating life through his own words and visually stunning actions, as well as through the eyes of his family, close friends and luminaries from the world of sports and entertainment. From Shout! Factory ... "Bill Moyers: Becoming American" (2003) is a PBS documentary that traces the history of Chinese Americans. From Acorn Media ... "The Other Dream Team
" (2012) is the incredible story of the 1992 Lithuanian basketball team, whose athletes struggled under Soviet rule, became symbols of Lithuania's independence movement, and -- with help from the Grateful Dead -- triumphed at the Barcelona Olympics. Documents the Lithuanians' experiences behind the Iron Curtain for 50 years, where elite athletes were subjected to the brutalities of Communist rule. As they hid from KGB agents and feared for their lives, Lithuania's basketball stars always shared a common goal -- to use their athletic gifts to help free their country. The film features the original members of the 1992 basketball team as well as interviews with American sports figures Bill Walton, Bob Costas and Jim Lampley. From Lionsgate

Places:

"Detropia
" (2012) is a documentary about the city of Detroit and its woes, which are emblematic of the collapse of the U.S. manufacturing base. Detroit was the birthplace of the middle class, an industrial utopia where anyone who worked hard enough could experience the American Dream. Today, Detroit is on the brink of bankruptcy. In the past 10 years this iconic Midwestern city has lost 25% of its population and 50% of its manufacturing jobs.
Local officials are in the midst of the most dramatic "downsizing" of an American city ever seen -- demolishing thousands of homes, reconsolidating massive tracts of excess land, cutting basic services and even encouraging Detroiters in the most marginal neighborhoods to move. Detroiters who have stuck with the city are at the breaking point. Despite these desperate conditions, artists and curious outsiders flock to the city in search of inspiration and opportunity. From Docurama ... "Battle for Brooklyn
" (2012) Since the start of this NBA season, the cheers of major league sports fans are being heard in Brooklyn for the first time since baseball's Dodgers went West 55 years ago. But not everyone is cheering. The story of the construction of the Barclays Center, a tale of citizens forced out of their homes by wealthy developers and politicians, is now told in this urgent documentary, an intimate look at the very public and passionate fight waged by residents and business owners of Brooklyn's historic and densely populated Prospect Heights neighborhood as they face condemnation of their property to make way for the polarizing Atlantic Yards project, a massive plan to build 16 skyscrapers and a basketball arena for the New Jersey Nets. From Virgil Films.

Laughs:

Everything and everybody is fair game, from Asian women, gays, Mexicans, animals, pop stars, and her own domain of reality television, as Joan Rivers goes to great lengths to insult everyone in "Joan Rivers: Don't Start With Me" (2012), her first stand-up DVD. From Entertainment One ... On a mountaintop deep in the Mojave Desert, away from the plush safety of the typical comedy club filled with his adoring fans, Harland courageously takes on Mother Nature in a stand-up set on the world's biggest stage in "Harland Williams: A Force of Nature" (2012), from Image Entertainment ... "Anthony Jeselnik: Caligula" (2013) is an extended and uncensored one-hour stand-up featuring performances from "Comedy Central Roast of Donald Trump," "Comedy Central Roast of Charlie Sheen" and "Comedy Central Roast of Roseanne," from Comedy Central/Paramount.


From TV to Video:

"Being Human: Season 4" (2012) is a three-disc set with eight episodes; DVD, $49.98; Blu-ray Disc, $59.98 from BBC Entertainment ... In the Hallmark Channel original movie"Cupid" (2012), starring Joely Fisher, Jamie Kennedy, Roark Critchlow and Rebecca McFarland, a workaholic longing to find her perfect match gets an unexpected visitor at her workplace who tells her that if she can help one couple fall in love before Valentine's Day, her own true love will be revealed. From Gaiam Vivendi Entertainment ... "Ghost Hunters Academy" (2011) features a group of aspiring ghost hunters fresh from college exploring some of the world's most haunted locations; four-disc set with 12 episodes, $24.98 from Image
Entertainment ... "Last of the Summer Wine: Vintage 1997" (1997) is a two-disc set with 10 episodes, $34.98 from BBC Entertainment ... "Life's Too Short: The Complete First Season" (2011) is a two-disc set with seven episodes, $29.98 from HBO ... "Love Me" (2012), starring Lindsey Shaw, Jamie Johnston, Jean-Luc Bilodeau and Kaitlyn Leeb, is a teen thriller about a missing 16-year-old high school girl, the rich new boy in town, and a young girl desperately wanting to fall in love. From Anchor Bay ... "Men of a Certain Age: The Complete Second Season" (2012) is a three-disc set with 12 episodes, $39.98 from TNT/Warner ... "Merlin: The Complete Fourth Season" (2011) is a four-disc set with 13 episodes; DVD, $49.98; Blu-ray Disc, $59.98; from BBC Entertainment ... "Perry Mason: The Eighth Season, Volume 2" (1965) is a four-disc set with the final 15 episodes of Season Eight, $57.99 from CBS/Paramount ... "Twenty-Twelve: The Complete Series" (2011-12) is a satirical look at the bureaucratic team responsible for delivering the biggest show on earth: the 2012 London Games. Two-disc set with 13 episodes, $39.98 from BBC Entertainment ... When a reluctant bodyguard is hired to protect a bride-to-be from frightening death threats, she must blend in during the ceremony and reception to uncover the truth behind the suspicious guest list in the Hallmark Channel original movie "Undercover Bridesmaid" (2012), starring Brooke Burns, Nicole Paggi, Justin Baldoni and Gregory Harrison; from Gaiam Vivendi Entertainment ... "Waking the Dead: Season Seven" (2008) is a three-disc set with 12 episodes, $39.98 from BBC Entertainment.

Check out other new January 15-21 DVD releases at OnVideo.