New on DVD and Blu-ray Week of January 1-7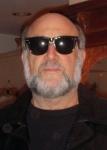 By Harley Lond - 12/31/12 at 03:28 PM CT
As a fan of director David Cronenberg, I've been hard pressed to like his last two outings -- 2011's "A Dangerous Method" and his latest, "Cosmopolis," based on Don DeLillo's 2003 novel of the same name. Whereas Cronenberg's early films -- such as "They Came from Within" (1975), "Rabid" (1977), "Scanners" (1981), "Videodrome" (1983) and "The Fly" (1986) -- explored the interrelationship of the psychological and the physical, in particular focusing on bodily transformations and infections, and his "middle" films -- such as "Dead Ringers"
(1988), "Naked Lunch" (1991), "Crash" (1996) and "eXistenZ" (1999) -- honed in on the rhetoric of the nexus of the mind and the body, his last two films have leaned heavily toward rhetoric, overturning the physical for the verbal. Such is the case here. Cosmopolis
is set on a single day as spoiled, enigmatic financial whiz kid billionaire Eric Packer (Robert Pattinson) travels in his stretch limo from his New York City office across town to get a haircut. Along the way he receives a host of visitors (financial aides and partners, an art advisor and female bodyguard, both of whom he has sex with, a rap artist, and a doctor who gives him a complete physical exam) as the limo slowly traverses the city in a traffic jam caused by a visit of the president of the United States, a funeral for one of Eric's favorite musicians, and a riot by anti-Wall Street protestors (he even has time to get out of the car to have breakfast and lunch with his boring new wife). It's an intriguing premise and probably works well as a novel, which allows you the space to meditate on the proceedings, but as a film it's turgid, talky and tedious. It's impeccably directed and, at times, beautiful to watch, but after awhile the people, places and situations run together into a smear that -- despite an off-the-wall ending -- really travels nowhere. Happy New Year.

Here's the rest of the week's home video releases:


Buzzin' the 'B's:
In "The Trouble With Bliss
" (2011), 35-year-old Morris Bliss is clamped firmly in the jaws of New York City inertia: He wants to travel but has no money; he needs a job but has no
prospects; he still shares an apartment with his widowed father; and perhaps worst of all, the premature death of his mother still lingers and has left him emotionally walled up. When he finds himself wrapped up in an awkward relationship with the sexually precocious, 18-year-old daughter of a former classmate and the advances of his very forward neighbor, Morris quickly discovers his static life unraveling and opening up in ways that are long overdue. Stars Michael C. Hall, Brie Larson, Sarah Shahi, Rhea Perlman, Chris Messina, Peter Fonda and Lucy Liu. From Anchor Bay ... In "The Thompsons" (2012), starring Corey Knauf, Samuel Child, Joseph McKelheer, Mackenzie Firgens, Ryan Hartwig, Elizabeth Henstridge, Sean Browne and Tim Holloway, America's most anguished vampire family -- on the run with the law on their trail -- heads to England to find an ancient vampire clan. What they find instead could tear their family, and their throats, apart forever. On DVD and Blu-ray from XLrator Media.


Special Interest:
Four years ago, the presidential candidates agreed that climate change was a critical issue demanding urgent attention. But that national call to action has disappeared and in the past four years public opinion on the climate issue has cooled. This election cycle, the presidential candidates barely discussed climate change. And new studies find that only about half of Americans believe global warming is caused by human activity. What's behind this dramatic reversal? "Frontline: Climate of Doubt" (2012) describes the individuals and groups behind an organized effort to attack science by undermining scientists, and to unseat politicians who say they believe there is current climate change caused by human activity. $24.99 from PBS Distribution.


From TV to DVD:
"Being Human: The Complete Second Season" (2012) is a four-disc set with 13 episodes, $39.98, on DVD and Blu-ray. Extras include a "making-of" featurette, a behind-the-scenes Vlog, and footage of the stars at San Diego Comic Con 2012. From Entertainment One ... "Doctor Zhivago" (2003) is a two-disc set of the complete U.K. broadcast edition starring Keira Knightley, Hans Matheson and Sam Neill. From Acorn Media ... "Lillie" (1979) is a four-disc set with all 13 episodes of the British period miniseries that vividly captures the complex Lillie Langtry, who became one of the most infamous figures of the Victorian age: a woman who captivated such diverse figures as Walt Whitman, James Whistler and George Bernard Shaw. From Acorn Media ... "Trial & Retribution, Set 6" is a two-disc set with the last four feature-length mysteries of the gripping British crime series. From Acorn Media.

Check out other new January 1-7 DVD releases at OnVideo.