New on DVD and Blu-ray Week of December 18-24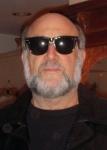 By Harley Lond - 12/17/12 at 07:22 PM CT
With Christmas and New Year's day both arriving on Tuesdays (the traditional day of the week for new releases), the studios have compacted their year-end release schedule into this week, with the majority of new DVDs coming out tomorrow, some on Friday, and one next Monday (there's one new release coming out Dec. 31, "Looper," which we'll tackle next week). So have yourself a very merry Christmas.

The top pick for this week, due Dec. 21:
Here's a film sure to be overlooked by most of the mainstream award-giving groups, mostly because it's so downright off the wall. William Friedkin's first film in half a decade starts out with a shock and keeps you glued to the screen with its deft mix of madness and black humor. When 22-year-old drug dealer Chris (Emile Hirsch) has his stash stolen, he has to come
up with $6,000 quick or he's dead. When he finds out that his mother's life insurance policy is worth $50,000, he turns to "Killer Joe
" (Matthew McConaughey), a Dallas police detective with the charm of a southern gentleman who doubles as a hit man. Although Joe usually demands cash up front, he finds himself willing to bend the rules in exchange for Chris' attractive younger sister, Dottie (Juno Temple), who will serve as sexual collateral until the money comes in ... if it ever does. A very nasty (in the best sense of that word) dark comedy that pushes the envelope of low-down thrillers and the white trailer-trash sleaze cinema genre. Fun, fun and more fun. But be forewarned -- it is very down and dirty -- especially a chicken leg sequence with Gina Gershon -- and violent. One of the top films of the year.

Unjustly hammered by the critics and ignored by audiences, "Total Recall
" (due Dec. 18) is actually a decent remake of the Arnold Schwarzenegger 1990 original (based on Philip K. Dick's "We Can Remember It For You Wholesale"), with exciting action sequences and special effects. What it lacks, however, is strong characters and the
ironic humor of the original (as well as the dark humor in Dick's writings). One great plus: Its set design definitely expands on Ridley Scott's "Blade Runner" in it visual depiction of a jambalaya of a cultural future. The twisted and convoluted story line: A factory worker (Colin Farrell) in a dystopian future world finds out that he's not really who he thinks he is: He's actually a super-spy sent to infiltrate a resistance group who turns double agent and falls in love with a rebel fighter (Jessica Biel), only to be captured and programmed to think he's just a common man married to a police officer (Kate Beckinsale), who's actually an agent put in place to keep an eye on him. When he goes to the offices of Rekall, a company that can turn dreams into real memories, his programming comes loose and a mighty chase is set into motion.

The rest of the week's pack:

"Trouble With the Curve
," a baseball drama about an aging player scout (Clint Eastwood) whose faltering career is aided by his estranged daughter (Amy Adams), an associate at a high-powered Atlanta law firm whose drive and ambition has put her on the fast track to becoming a partner. She gives it all up to help her dad and her other great love: baseball. A by-the-book Eastwood film with a predictable story arc, typical melodramatic ups and downs, and a very, very predictable ending. Still, a surprisingly "feel-good" Eastwood film (longtime Eastwood collaborator Robert Lorenz took the directing helms). Due Dec. 18.

"Pitch Perfect
," a feel-good film about an underdog college a cappella group whose world is turned upside down by the arrival of the new girl in town, who takes the acoustic singing group out of their world of traditional arrangements and perfect harmonies into the territory of all-new mash-ups. Stars Anna Kendrick, Anna Camp, Brittany Snow, Rebel Wilson, Skylar Astin and Ben Platt. Due Dec. 18.

"Sleepwalk With Me
," an indie comedy about a struggling stand-up comedian who takes his modest act on the road to clear his head and jumpstart his career; he steadily improves his set, but the new material only increases his doubts about his future with his family and his longtime girlfriend. Stars Mike Birbiglia, Lauren Ambrose, James Rebhorn, Carol Kane, Cristin Milioti and Aya Cash. Due Dec. 18.

Other new releases: "Diary of a Wimpy Kid: Dog Days
," the latest film based on the popular book series, due Dec. 18; "Resident Evil: Retribution
," the weakest entry in the ongoing "RE" saga, with too much CGI and not enough new plot, due Dec. 21; "Premium Rush
," a silly, overwrought actioner with a story line that has no logic and makes little sense, about a NYC bike messenger (Joseph Gordon-Levitt) whose last delivery of the day turns into a life-and-death adventure, due Dec. 21; "Arbitrage
," a thriller about a troubled hedge fund magnate -- desperate to complete the sale of his trading empire -- who turns to the wrong people for help, starring Richard Gere, Susan Sarandon, Tim Roth and Brit Marlin, due Dec. 21; and "The Words
," about a young writer who gains literary success by discovering a lost manuscript by an unknown writer and claiming it as his own ... until the past comes back to haunt him, starring Bradley Cooper, Zoe Saldana, Olivia Wilde, Jeremy Irons, Dennis Quaid and Ben Barnes, due Dec. 24.


Buzzin' the 'B's:

An ex-legend in the illicit underground fighting world is forced back into the arena to pay his brother's debts and to protect his family from a ruthless crime boss in "Forced to Fight" (2012), which features an array of fighting styles, including wrestling, judo, jiu jitsu and all-out power punching. Stars Peter Weller and Gary Daniels. On DVD and Blu-ray from Image Entertainment ... A young doctor goes to unconscionable extremes in order to
remain in the service of a female patient with a kidney disorder in "The Good Doctor
" (2012), starring Orlando Bloom, Riley Keough, Taraji P. Henson and Michael Pena. On DVD and Blu-ray from Magnolia Home Entertainment ... When the Haskin family seeks refuge from Y2K hysteria in the isolated forests of the Sierra Diablos Mountains, the threat of technological shutdown is the least of their worries: Abducted by a vicious hillbilly clan, the family battles for their lives ... but neither they nor their captors can imagine the monstrous nightmare about to erupt from the bowels of the earth in "The Millennium Bug" (2011), starring John Charles Meyer, Jessica Simons, Christine Haeberman, Jon Briddell and Ken MacFarlane; from Green Apple Entertainment ... In "The Frozen
" (2012), starring Brit Morgan, Noah Segan and Seth David Mitchell, a young couple is stranded in the woods and must survive while waiting for help to arrive after a harrowing snowmobile accident. When the young man disappears, the woman is left on her own not only to battle the elements, but elude a mysterious man who has been tracking her through the forest. From ARC Entertainment


On the Indie Front:
"Red Hook Summer
" (2012) is the latest in Spike Lee's "Chronicles of Brooklyn" (which also include "She's Gotta Have It," "Do the Right Thing," "Crooklyn," "Clockers" and "He Got Game"). A middle-class boy from Atlanta finds his worldview changed as he spends the summer with his deeply religious grandfather in the housing projects of Red Hook, Brooklyn. Stars Clarke Peters, Nate Parker, Thomas Jefferson Byrd, Jules Brown and Toni Lysaith. On DVD and
Blu-ray with commentary with Lee, a behind-the-scenes featurette and a music video; from One Village/Image Entertainment ... When a 30-something college admissions adviser returns to his alma mater for a professor's retirement party, he falls for a 19-year-old college student, and is faced with a powerful dilemma: Does he pursue a perhaps inappropriate relationship with this kindred spirit, or does he break her heart and return to the "real world"? in "Liberal Arts
" (2012), starring Josh Radnor, Elizabeth Olsen, Zac Efron, Richard Jenkins, Allison Janney, Elizabeth Reaser and Therese Raquin. On DVD and Blu-ray from IFC Films ... When a college student gets wrapped up in the wild party lifestyle of professional motocross, he is pushed to the limits to gain acceptance in "Bro'" (2012), starring Beau Manley, Colin "Scummy" Morrison and Danny Trejo; from Lionsgate.


Foreign:

Shohei Imamura's "A Man Vanishes
" (1967 -- Japan) begins as an investigation into one of the thousands of missing persons cases that occur in Japan each year. Examining every aspect of the disappeared man's life, Imamura and his crew become increasingly focused on his fiancee, Yoshie, who is desperately searching for him. As the filmmakers become more involved in her life, the "investigation" begins to cast doubt over the couple's relationship, the man's work life, both of their families, and finally Imamura and the film itself. Packed in a
four-disc set with five other Imamura films: "Karayuki-San, The Making of a Prostitute" (1975), "In Search of the Unreturned Soldiers in Malaysia" (1971), "Outlaw-Matsu Returns Home" (1973) and "The Pirates of Bubuan" (1972). Includes a 12-page booklet that features an original essay by Japanese film critic and theorist Tadao Sato. From Icarus Films ... As much of an anti-Bollywood film as one could imagine, revolutionary filmmaker Q's "Gandu
" (Hindi slang for Asshole) (2010 -- India) is a frantic, music-infused look at one poor young man and his dreams of becoming a rap star; it's an example of new Indian filmmaking that, ironically, is banned in India. Excitable Gandu lives in Kolkata. Poor, he survives by stealing spare change from the trousers of a man his prostitute mother services. Gandu's lives to be a rapper, and finds a comrade-in-song with another young man, the Bruce Lee-loving Rickshaw. Together they sing, drink, do drugs, wander the city and collectively dream of success. When Gandu wins big in the lottery, all his dreams seem to come true. Or do they? Told in fragmented scenes with pulsating music, the film is surreal, wild, weird, unpredictable and sexually graphic. From Artsploitation Films.


Special Interest:
The PBS documentary "Cuban Missile Crisis: Three Men Go to War" (2012) reveals how three human beings -- President John F. Kennedy, Soviet Premier Nikita Khrushchev and Cuban leader Fidel Castro -- grappled with the most dangerous two weeks in human history, when countless events outside their control threatened to ignite a nuclear holocaust that could have ended human civilization. On October 22, 1962, President Kennedy informed the world that the Soviet Union was building secret missile bases on the island of Cuba, 90 miles off the shores of Florida. The events of the next tension-filled 13 days, known as the Cuban Missile Crisis, struck fear across the globe as the world teetered on the edge of nuclear war. The fate of the planet ultimately lay in the hands of three powerful men: Khrushchev, Castro and Kennedy. $24.99 from PBS Distribution.


From TV to Video:

"Californication: The Fifth Season" (2012) is a two-disc set with 12 episodes, $46.99 from Showtime/Paramount ... "Funny or Die Presents: The Complete Second Season" (2011) is a two-disc set with 10 episodes, $29.98 from HBO ... "House of Lies: The First Season" (2012) is a two-disc set with 12 episodes, $46.99 with commentaries on select episodes, interviews with Kristen Bell and Don Cheadle, and a "Rainmaker" character profile
of Cheadle's Mary Kaan; from Showtime/Paramount ... "The Life & Times of Tim: The Complete Third Season" (2011-12) is a two-disc set with 10 episodes, $29.98 from HBO ... "The Sarah Silverman Program Season Three" (2010) is a two-disc set that includes the last 10 episodes of the Comedy Central show, with such extras as a writers' conversation, "Odds 'N' Ends," the original pilot, audition videos, commentaries, more; $19.93. from Shout! Factory ... "Shameless: The Complete Second Season" (2012) is a three-disc set with 12 episodes, with such extras as three featurettes, five "Shameless" actor discussions, deleted scenes; $39.98 on DVD and Blu-ray, from Warner ... "Tosh.0: Deep V's" (2012) is a three-disc set with 16 episodes, $19.99. Includes the first "What, What in the Butt" web remix, a trip with the Double Rainbow Guy and "Web Redemptions" for the awful weatherman, the angry black preacher, the "I Like Turtles Kid" and more. On DVD and Blu-ray from Comedy Central/Paramount.

Check out other new December 18-24 DVD releases at OnVideo.