New on DVD and Blu-ray Week of December 11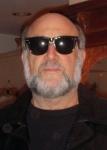 By Harley Lond - 12/10/12 at 10:07 PM CT
What do you get when you combine hunk star Mark Wahlberg, TV cartoonist Seth MacFarlane (of "Family Guy" and "American Dad" fame), a talking stuffed bear, and a hot TV actress-turned-movie star (Mila Kunis)? Well, "Ted," of course, a wacky comedy about a perpetually young-minded middle-aged guy who would rather hang out with his talking teddy bear than commit to his sexy longtime girlfriend. What's with that, you say? Well, Wahlberg's John Bennett
is a grown man whose cherished teddy bear was brought to life as the result of a childhood wish ... and hasn't left his side since. So there's a certain commitment there -- especially when John and Ted drink and party together and do all the things best buds do. So everything gets thrown into turmoil when girlfriend Lori (Kunis) demands that John commit to her. The resulting conflicts get funnier and funnier (and cruder) as the film moves along -- culminating in a wild motel fight scene between the two boys. MacFarlane takes his off-kilter humor onto the big screen with gags and words that would never get by the small screen censors which, along with fine acting by Wahlberg, Kunis and MacFarlane (as the voice of Ted
), makes this a bona fide summer hit. The Blu-ray version of the film features "Teddy Bear Scuffle," a featurette on how the filmmakers choreographed the Motel 6 fight sequence.

I'm a sucker for spy films -- having jumped on the James Bond bandwagon around the time of "Dr. No" -- so it's no surprise that I would become a fan of the Bourne franchise, what with its resolute hero, its secret government spy agencies and its bureaucratic villains -- not to mention those rather exciting fights, chases and killings. "The Bourne Legacy
" is the third sequel in the series, and it replaces the originals' Matt Damon with Jeremy Renner, and puts Bourne screenwriter Tony Gilroy at the helm. None of the changes hamper the momentum of the Bourne story -- about a secret agent who has to fight for his life against a super-secret government agency out to do him in -- and though Jason Bourne is gone, Renner's Aaron Cross as a genetically engineered agent does the series justice. Through in Rachel Weisz as a concerned scientist and you have a great-looking, fast-paced actioner that requires two bags of microwave popcorn.

"Ice Age: Continental Drift
" is the latest in Fox's series of animated adventures featuring prehistoric animals Manny, Diego, Scrat and Sid -- who here embark upon another wild adventure after a cataclysm sets an entire continent adrift. Separated from the rest of the herd, they use an iceberg as a makeshift ship, launching them on a seafaring quest that puts them face to face with a ragtag menagerie of seafaring pirates. The kids love the slapstick but how many times can you recycle the same joke and situations?


DVD Collectibles:

This week's highlights: "The Story of Film: An Odyssey" is a unique filmic history of film -- unique in its comprehensiveness. Filmmaker Mark Cousins -- working from his book -- covers 120 years of the world of cinema in 15 one-hour segments, filmed on four continents during the course of six years, featuring interviews with legendary filmmakers and actors as well as clips from hundreds of films. The documentary covers famous moments in film -- the birth of Hollywood
and the great movie genres, the evolution of movie stardom, the shock of the French "New Wave," the revolution of digital cinema, and much more. But it goes further and deeper in the history of cinema, examining, amongst many things, Shanghai films of the 30s, the great Indian melodramas of the 50s and the triumph of African filmmakers of the 70s. It also touches and delves into social issues at various periods in the 20th century including the role of women in cinema and the driving forces behind the industry, and takes long looks at film as a classical art form. The DVD has a sticker price of $69.95, but sells for $10 less at Amazon. If you can afford it, it deserves a place on your film docu shelf, right next to Richard Schickel's "The Men Who Made the Movies," PBS' "Moguls & Movie Stars: A History of Hollywood," "A Personal Journey With Martin Scorsese Through American Movies" and James Monaco's interactive "How to Read a Film" CD-ROM. From Music Box Films.

The surprise find of the month:
"Miami Connection
" (1987), which mashes together raging synth rock, furious TaeKwon-Do action and kill-crazy motorcycle ninjas in a must-see midnight movie sensation in which martial arts rock band Dragon Sound embark on a roundhouse wreck-wave of crime-crushing justice in the streets of Orlando. Following "Miami Connection's" near-nonexistent theatrical/VHS release in 1987, the film vanished into obscurity. Over two decades later, Austin Texas's Alamo Drafthouse programmer Zack Carlson blindly purchased a rare 35mm print
from eBay for $50. A small test screening of the film's first reel unveiled a relentless fury of ninjas, 80s rock, lawless bikers and brutal knife fights. The crowd lost their minds. The film has been called a "forgotten B-movie masterpiece" -- and based on our viewing, it is definitely one of the better off-the-wall 'B' outings what with its non-acting actors and old-style martial arts fighting. A real treat for grindhouse film lovers. On DVD, Blu-ray Disc and Digital formats; a special limited edition VHS tape (run of only 400) will also be available for those who want to view "Miami Connection" at home in it's 80s-era authentic glory. Both the VHS and digital are available from miamiconnection.org. From Drafthouse Films/Image Entertainment. Check out the trailer:


While celebrating the 50th anniversary of the integration of the University of Mississippi (by James Meredith along with the support of the Kennedy administration, 500 U.S. Marshals and the 70th Army Engineer Combat Battalion), you might want to take a look at "Black Like Me
" (1964), starring James Whitmore, Sorrell Booke, Roscoe Lee Browne, Al Freeman Jr.,
Will Geer, Robert Gerringer and Clifton James. Based on the landmark memoir by John Howard Griffin, "Black Like Me" stars Whitmore as Griffin, who medically altered his pigment and, with the help of a sunlamp, reinvented himself as an itinerant black writer navigating his way through Mississippi and Alabama. Along the way he experienced firsthand both crushing racism and the incredible life force of the black communities. Thanks to a full restoration from the original negative, this is the first time "Black Like Me" has been released on DVD. From Video Services Corp.

Two odd-ball oldies make their way to DVD this week: "Ashanti
" (1979), directed by Richard Fleischer and starring Michael Caine, Peter Ustinov, Rex Harrison, William Holden, Beverly Johnson, Kabir Bedi and Omar Sharif. Caine stars as Dr. David Linderby, half of a married U.N. medical team vaccinating native villages in West Africa. When his skinny-dipping wife (supermodel Beverly Johnson) is abducted by a depraved Arab slave trader (Peter Ustinov), there's no time for diplomacy, and he enlists a human-trafficking activist (Rex Harrison), a cynical mercenary (William Holden) and a vengeful Bedouin (Kabir Bedi), to pursue his wife's slavers 3,000 miles across the Sahara before she can be sold at auction to wealthy Saudis. "The Wild Geese
" (1978), directed by Andrew V. McLaglen and starring Richard Burton, Roger Moore, Richard Harris, Hardy Kruger, Frank Finlay, Barry Foster and Stewart Granger. A team of aging mercenaries are hired by a wealthy industrialist for one final mission: Recruit and train a squad of desperate commandos, parachute into an unstable African nation, snatch its deposed president from a maximum security army prison, escape via the military-controlled airport, and massacre anyone who gets in their way. Re-mastered. Both are from Severin Films.

Before there was Quentin Tarantino's "Django Unchained" (due to hit theaters Dec. 25), there was Django -- the highly influential Spaghetti Western film series. Timeless Media Group -- a division of Shout! Factory -- will release two Django double bills at $6.95 each: "Django! A
Man Called Django/Django and Sartana Showdown in the West" and "Django! Cut Price Corpses/Django Kills Silently." These dubbed Westerns require an acquired taste; if you go gaga over Sergio Leone's Spaghetti Westerns, you might want to check these out. We got a little bogged down in the repetitive killings and endless gunfights.

Don't forget this week's offerings from The Criterion Collection: Christopher Nolan's first outing, "Following
" (1999), a low-budget, black-and-white, 16mm neonoir fragmented tale of an unemployed young writer who trails strangers through London, hoping that they will provide inspiration for his first novel. He gets more than he bargained for with one of his unwitting subjects, who leads him down a dark, criminal path ... and "The Qatsi Trilogy
," a set of Godfrey Reggio's three ground-breaking "documentaries": 1983's "Koyaanisqatsi" (the title is a Hopi word that means "life out of balance"), 1988's "Powaqqatsi" ("life in transformation") and 2002's "Naqoyqatsi" ("life as war"). Each is an immersive sensory experience that meditates on the havoc humankind's fascination with technology has wreaked on our world, featuring unforgettable, cascading scores by Philip Glass.
With Tom Hooper's Christmas day release of the musical "Les Miserables" fast approaching, Sony has released a Blu-ray version of Bille August's 1998 dramatic "Les Miserables
", starring Liam Neeson, Geoffrey Rush, Uma Thurman and Claire Danes ... and, lastly, there's "The Luchino Visconti Collection: Four Films," a five-disc set with restored and remastered editions of "La Terra Trema," "Bellissima," "Ludwig" and "L'innocente"; $49.98 from Entertainment One.


Buzzin' the 'B's:
"Doomsday Book
" (2012) is an engrossing anthology -- and unusual -- film by directors Kim Ji-woon and Yim Pil-sung, who present three interpretations on an apocalyptic theme. In the first film, Yim Pil-Sung opens with "Brave New World," starring Ryoo Seung-bum as a young man trying to survive in a world infected by biological toxins. The centerpiece of the film, "Heavily Creature," directed by Kim Ji-woon, stars Kim Kang-woo, Kim Gyu-ri and Park Hae-il as citizens of Seoul who must deal with the innovations of the high-tech modern world where a religion-practicing robot achieves enlightenment and must escape the evil manufacturer who
wants to destroy it. Yim Pil-Sung closes the film with "Happy Birthday," starring newcomer Song Sae-byoek, Jin Ji-hee and Bae Doo-na, in which elementary school student Park Min-seo accidentally order a mysterious package off the internet that puts Earth and all its inhabitants at risk of extinction. On DVD and Blu-ray from Well Go USA ... As a wave of vampirism sweeps the world, a small but discordant group hole up in a country mansion in Victoria, Australia in "The Caretaker" (2012). A vampire, who has also occupied the mansion, offers the humans a deal: If they protect him from other humans during the day, he'll protect them from other vampires at night. Stars Anna Burgess, Clint Dowdell, Colin MacPherson, Lee Mason, and Mark White. From MVD Entertainment ... A twentysomething out-of-options misfit teams up with a sleazy con man to hunt down and stop the mysterious Creep who has been terrorizing the community by killing and torturing victims with a host of elaborate booby traps inside the rusted shell of the Creep Van in "Creep Van" (2012), starring Brian Kolodziej, Amy Wehrell, Gerald Emerickand Collin Bernsen; from Inception Media Group ... A divorcee, her son and her boyfriend on vacation in the beautiful but deadly Death Valley happen upon a murder and find themselves pursued by a maniac in "Death Valley
" (1982), starring Catherine Hicks, Paul Le Mat, Stephen McHattie and Peter Billingsley; from Shout! Factory.

An investigative writer who takes on the most baffling mystery of the disappearance of boats and their passengers in the Caribbean is captured by modern day pirates in "The Island
" (1980), directed by Michael Ritchie and starring Michael Caine, David Warner and Jeffrey Frank; from Shout! Factory ... When a massive comet strikes the Sun, it knocks
Mercury out of orbit, sending it hurtling towards Earth, triggering gravitational chaos around the world in "Collision Earth" (2011), starring Kirk Acevedo, Diane Farr, Chad Krowchuk and Jessica Parker Kennedy; on DVD and Blu-ray from Anchor Bay ... In post-zombie England, a botched robbery leads a motley crew of thieves into an apocalyptic battle with a zombie horde in "Gangsters, Guns and Zombies" (2012), starring Vincent Jerome, Huggy Leaver and Fabrizio Santino; on DVD and Blu-ray Disc from XLrator Media ... Captured international assassins are locked up inside a high-tech bunker known as the Killing Chamber and to break out they must duel each other, fight deadly ninjas, battle against gangs of masked maniacs and confront Snakehead, the lethal, deranged top dog in "Kill 'Em All" (2012), starring Johnny Messner, Chia Hui Liu, Joe Lewis, Tim Man, Ammara Siripong, Brahim Achabbakhe and Erik Markus Schuetz; on DVD and Blu-ray from Well Go USA ... "Bigfoot County" (2012), starring Stephon Stewart, Davee Youngblood and Shy Pilgreen, is a "found" footage horror film about a documentary crew that travels to Siskiyou County, California, known for its Bigfoot sightings; from Lionsgate.


On the Indie Front:
"Gayby
" (2011), starring Jenn Harris and Matthew Wilkas, is an irreverent comedy about friendship, growing older, sex, loneliness, and the family you choose: Two best friends decide to have a baby together the old fashioned way ... despite the fact that she's straight and he's gay; from Wolfe Video ... A young man, stuck working for his overbearing father at a Detroit pawn shop, comes up with a plan to hustle stolen jewelry through the store in the hopes of saving up enough to strike out on his own, but ends up only causing grief for himself, his father and his friends in "Pawn Shop" (2012), starring Robert Spearman Jr., Garrett Morris, Joe Torry, Chandra Davis, Cool Aide and Mano Williams; from Redd Media/MVD Entertainment ... When a college piano prodigy tries to check his mother into a drug rehab, he's taken "hostage" by her low-on-product drug dealer and swept along on a wild adventure to score more dope in "Why Stop Now
" (2012), starring Jesse Eisenberg, Melissa Leo and Tracy Morgan; on DVD and Blu-ray from IFC Films.


Special Interest:

This week's notable releases, in alphabetical order:
"Dreams of a Life
"
(2011 -- UK/Ireland) An imaginative and multilayered quest to go beyond the newspaper reports and solve the mystery of who 38-year-old Joyce Vincent was and why she lay undiscovered for three years after her death in one of the busiest parts of London. Nobody noticed when 38-year old Joyce Vincent died in her bedsit above a shopping mall in North London in 2003. When her skeleton was discovered three years later, her heating and her television were still on. Who was Joyce Vincent? From Strand Releasing.

"41" (2012) Rare, intimate glimpse at the life and times of the 41st president of the United States. The first documentary to tell George Herbert Walker Bush's story in his own words, the docu features unprecedented access to President Bush as he reflects on the highs and lows of his life from his beloved summer home in Kennebunkport, Maine and presidential library in Texas. From HBO.

"Gregg Allman -- I'm No Angel: Live On Stage" (2012) Features a full length concert from Gregg Allman -- who came to prominence with his brother Duane as The Allman Brothers Band in the early 1970s -- and his solo band in Nashville in November 1988. Among the songs featured are Billboard chart hit single "I'm No Angel" and a version of Blind Willie McTell's "Statesboro Blues." From Cherry Red/MVD Visual.

"History Detectives: Season 10" (2012) Three-disc set with five episodes of the series devoted to exploring the complexities of historical mysteries and searching out the facts, myths and conundrums that connect local folklore, family legends and interesting objects. From PBS Distribution.


"Mankind" (2012) Three-disc set of the 12-hour History miniseries. From the producers of "America: The Story of Us" comes the epic tale of the rise of civilization. "Mankind" spans the first flourishing of life in Mesopotamia through the discovery of America, capturing the danger, action, struggle, heroism, and adrenaline using ground-breaking historical and graphic techniques. "Mankind" embraces a ground-breaking way of telling the epic human story, drawing on a growing global interest in a revelatory field of history, now adopted by universities across the globe: "Big history," which focuses on the forces of nature to show how mankind's path is guided by events that stretch back, not hundreds, but thousands, even millions of years. How the power of science, from geology and astronomy, to physics and biology, combined to shape our shared human journey. On DVD, $34.95; Blu-ray Disc, $39.95. From A&E.

"Rehearsal for a Sicilian Tragedy" (2009) Actor John Turturro takes audiences on a haunting, intimate journey to his maternal homeland of Sicily. There, while exploring the island's vanishing traditions, he is taken under the wing of one of the puppet theater's few remaining practitioners, Mimmo Cuticchio, who instructs him in the distinctively Sicilian art of puppetry. Both an homage to the art of storytelling and a portrait of a Sicily little known to the outside world, the film brings viewers to an otherworldly place, lost in time. From First Run Features.

"Y.E.R.T: Your Environmental Road Trip
" (2011) 50 States. One Year. Zero Garbage? Called to action by a planet in peril, three friends hit the road, traveling with hope, humor -- and all of their garbage -- to find out what Americans can do to save the planet. From First Run Features.

And, lastly, Entertainment One has added two more documentaries on the Titanic: "The Curse of the Titanic Sisters" (2004): The Titanic was just one of three flawed White Star liners that came to tragic ends: the Olympic and Britannic also met disaster. This documentary looks at the doomed maritime trifecta; and "Titanic: Birth of a Legend" (2012), a dramatized documentary following the lives of the "Guarantee Group:" the nine men who designed and built Titanic and her sister ship Olympic, at the Harland & Wolff shipyard in Belfast. This film, narrated by Charles Dance and featuring detailed CGI models, reveals the untold story of violence, determination and political drama behind the construction of the Titanic. $9.98 each.


From TV to Video:

"Girls: The Complete First Season" (2012) is a two-disc set with 10 episodes of the hit HBO show about a group of twentysomethings making their way in new York City. Available on DVD and Blu-ray. Extras include "A Conversation With the Girls" and commentaries, with the
Blu-ray adding "The Making of Girls," gag reels, deleted scenes, cast interviews, and a 20-page booklet. From HBO ... "Gunsmoke: The Seventh Season, Volume 1 (1961-62) is a five-disc set with 17 episodes (and vintage sponsor messages), $39.95 from Paramount ... "Hazel: The Complete Fourth Season" (1964-65) is a four-disc set with 26 episodes, $34.93 from Shout! Factory ... Based on actual events, "Underbelly" (2005) is a gripping, gritty and shocking portrayal of the violent, drug-fueled crime wave that rocked Australia from the 1970s through the early 2000s: The hit trilogy series comes to the U.S. for the first time in three sets: "Underbelly: A Tale of Two Cities," "Underbelly: War on the Streets" and "Underbelly: The Golden Mile," $34.98 each from Entertainment One.

Check out other new December 11 DVD releases at OnVideo.