New on DVD and Blu-ray Week of November 27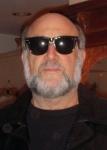 By Harley Lond - 11/26/12 at 07:41 PM CT
The first "Men in Black" (1997) was a mind-blowing affair, what with it's outrageous premise of a secret organization dedicated to policing alien activity on Earth, its then-state-of-the-art special effects, and its wry humor. "Men in Black II" (2002) tried to mine more of the first's box office gold and, though it tread the same territory, still was a fun outing. Ten years later stars Will Smith (who's been off the big screen for four years) and Tommy Lee Jones (whose career has been flying high) and director Barry Sonnenfeld reunited for "Men in Black 3,"
beefing up the franchise with an improbable story line about a very nasty villain escaping from prison on the moon, taking a trip back in time to kill Agent K (Jones) and setting the stage for an alien invasion of Earth. Joining the duo is Josh Brolin as a young Agent K, whom Agent J (Smith) must team up with in 1969, on the eve of the Apollo 11 moon flight, to kill the bad guy and prevent him from murdering K. There's the requisite gooey, slimy alien creatures, a lot of violence, and MIB humor, but there's also some interesting twists and turns, some pathos and remorse, some deeper feelings brought to the surface. Brolin is terrific as the young K, uncannily channeling Jones' voice and mannerisms, and Alice Eve -- used only briefly as young Agent O (the present day successor -- played by Emma Thompson -- to Rip Torn's Zed) steals the show every time she's on screen. It's all pretty predictable, but don't worry: the Men in Black
will use their neuralyzer to wipe things out for "MIB 4."

Also this week:

"ParaNorman
" is an animated feature from the makers of "Coraline," about a young boy named Norman who must use his gift of seeing and speaking with the dead to save his town from a centuries-old curse about to come true. He has to take on zombies, ghosts, witches and, worst of all, moronic grown-ups.

"Sparkle
" is a musical melodrama about a talented singer who faces the ups and downs of life in the music industry as she tries to seek fame and fortune as part of a Motown singing trio in the 1960s, featuring "American Idol's" Jordin Sparks and Whitney Houston (in her last performance).

"Step Up Revolution
" is the next installment in the "Step Up" franchise, setting the action against the vibrant backdrop of Miami, revolving around elaborate, cutting-edge flash mob dancing.

"Lawless
" is a bad boys vs. corrupt cops actioner, inspired by the true story of the Bondurant boys, bootlegging siblings who took the law into their own hands in Prohibition-era Virginia, starring Shia LaBeouf, Tom Hardy, Gary Oldman, Mia Wasikowska, Jessica Chastain and Guy Pearce.

"The Apparition
" is a routine horror outing about a young couple who discover they're being haunted by a presence that was accidentally conjured during a university parapsychology experiment.


Buzzin' the 'B's:
A group of five people working to stay alive in a post-apocalyptic future discover what they think is a safe, abandoned farmhouse, but they soon find themselves fighting to stay alive as a gang of bloodthirsty predators attack in "The Day
" (2012), from WWE Studios/Anchor Bay Films ... Two horrifying plot threads become inextricably intertwined in "Rites of Spring
" (2011): Two female office workers are taken captive by the Stranger, a mysterious farmer who must, at the start of every spring, present young women as a ritual sacrifice to a hideous supernatural creature living beneath his barn. One of the girls escapes and winds up seeking refuge in an abandoned schoolhouse -- where kidnappers happen to be holding the daughter of a wealthy socialite for ransom. The frightened intruder puts the kidnappers' entire plan in jeopardy, especially when their poorly chosen hideout becomes a hunting ground for the deadly monster. From IFC Midnight.


On the Indie Front:

A single mother of two in a rural town must deal with a pending divorce, finding meaningful employment, and living with her mother's belief that angels -- and "heaven" -- are right there with them in "Heaven's Door (aka Doorway to Heaven)" (2012), starring Charisma Carpenter, Dean Cain, Tommy "Tiny" Lister and Edward Herrman. From ARC Entertainment ... An English chef with a chic restaurant on Sydney, Australia's Bondi Beach tries to put his life and his relationship with his son back on track while surrounded by affairs with various women in "Burning Man
" (2011 -- U.K./Australia), starring Matthew Goode, Bojana Novakovic, Rachel Griffiths, Essie Davis and Kerry Fox. From IFC Films.


For the Family:
"Christmas in Compton" (2012), starring Omar Gooding, Keith David, Sheryl Lee Ralph, Orlando Brown, Miguel A. Nunez Jr. and Eric Roberts, is a comedy that centers around a father and son who run a Christmas tree lot in Compton. From Lionsgate ... Trying to get her life back on track, a young woman sets up a session with a life coach, who tells her to make 12 wishes for a positive change to get her life and her dog back before Christmas -- but her wishes have unforeseen circumstances in "12 Christmas Wishes For My Dog" (2011), starring Elisa Donovan, Gabrielle Carteris and Fred Willard. From Lionsgate ... "LEGO Ninjago Masters of Spinjitzu: Rise of the Green Ninja" (2012) consists of seven episodes from the second season of Cartoon Network's show for boys ages 6-11, $14.98 from Warner ... "Transformers Prime: Season Two" (2012) is a four-disc set with 26 episodes, $59.99 on Blu-ray from Shout! Factory.

Check out other new November 27 DVD releases at OnVideo.