New on DVD and Blu-ray Week of November 20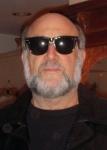 By Harley Lond - 11/19/12 at 07:59 PM CT
"The Expendables 2":
Need a gigantic 1980s/1990s hero fix? Want to see the latest adventures of senior citizen action stars? Then "The Expendables 2" is for you. Sylvester Stallone gathered together his old buddies from 2010's "The Expendables" -- Jason Statham, Jet Li, Dolph Lundgren, Terry Crews, Randy Couture, Bruce Willis and Arnold Schwarzenegger, added in Chuck Norris and Jean-Claude Van Damme, gave the directing reins to the more experienced action-helmer
Simon West ("Con Air") -- and came up with a slam-bang extravaganza of explosions, firefights, killing and wisecracks. Story? The Expendables are reunited to undertake a rescue in Nepal and then take on a second mission -- to retrieve an item from a downed airplane in Albania. During that action newest recruit Billy (Liam Hemsworth) is murdered by nasty Jean-Claude Van Damme and the boys set out for revenge. But who cares about the story -- The Expendables 2
is all about the action -- and fun. Fire up the microwave popcorn!


DVD Collectibles:

As we head into Thanksgiving week and Black Friday, there's several tasty DVDs to add to your shopping list. First up there's "Heaven's Gate
" (1980), a visionary critique of American expansionism directed by Oscar winner Michael Cimino ("The Deer Hunter") that is among Hollywood's most ambitious and unorthodox epics. Kris Kristofferson brings his weathered sensuality to the role of a Harvard graduate who has relocated all the way to Wyoming as a federal marshal; there, he learns of a government-sanctioned plot by rich cattle barons to
kill the area's European settlers for their land. The resulting skirmish is based on the real-life bloody Johnson County War of 1892. Also starring Isabelle Huppert and Christopher Walken, "Heaven's Gate" is a savage and ravishingly shot demystification of Western movie lore. Originally panned by most major critics -- and dubiously credited for bringing down United Artists due to cost overruns that boosted its budget to $44 million -- the film has rarely been seen in its full version (the 1980 theatrical release was butchered by the studio). This is the full director's cut, letting viewers today see Cimino's potent original vision, which has finally come to get the acclaim it deserves. In a new, restored transfer of Cimino's cut of the film, supervised by Cimino. The 5.1 surround soundtrack has also been restored under Cimino's supervision. On DVD and Blu-ray from The Criterion Collection, of course.

"The Dust Bowl" (2012) is the two-part, four-hour documentary by Ken Burns (that premieres Nov. 18 and 19, 8–10 p.m. on PBS) that offers a dramatic depiction of how human blindness to the balance of nature destroyed the farmlands of the Great Plains throughout the 1930s. The documentary chronicles the worst man-made ecological disaster in American history, in which the frenzied wheat boom of the "Great Plow-Up," followed by a decade-long drought
during the 1930s, nearly swept away the breadbasket of the nation. Prairies were turned into deserts and massive deadly dust storms took the lives and hopes of many Americans. Eventually the federal government -- under the Roosevelt administration -- stepped in to help save the remaining farmers and their land. Filled with seldom-seen movie footage, unpublished photographs, the songs of Woody Guthrie and the observations of two remarkable women who left behind eloquent written accounts, the film explores this critical time in American history in all its complexities. The fascinating documentary also features interviews with 26 survivors of those hard times and may well be the last recorded testimony of the generation that lived through the Dust Bowl. Narrated by Peter Coyote. And painful at times to watch. On DVD and Blu-ray from PBS Distribution/Paramount Home Media Distribution.

"Omnibus: James Agee's Mr. Lincoln and the Civil War": Called "the most successful cultural magazine series and a prototype for educational television," "Omnibus" was the Golden Age of Television's most distinguished production, a multiple Emmy- and Peabody Award-winning series delivering sophistication, refinement, and sparkling intelligence to a national audience. Its eight groundbreaking seasons -- broadcast live and nationwide from 1952 to 1961 over 164 episodes -- of live, commercial-network broadcasts featured host Alastair Cooke and the most accomplished luminaries of the day, and garnered more than 13 million viewers per program and 65 awards. This historic two-DVD collection features the centerpiece of "Omnibus'" inaugural season: the ambitious five-part biographical drama of the 16th president by renowned author, screenwriter and film critic James Agree and starring Royal Dano and Joanne Woodward. $34.98 from Entertainment One ... "The Story of Film: An Odyssey": (2012) Filmmaker Mark Cousins covers 120 years of the world of cinema in 15 one-

hour segments, filmed on four continents in over six years, and featuring interviews with legendary filmmakers and actors such as Gus Van Sant, Lars Von Trier, Kyoko Kagawa, Claire Denis, Robert Towne, and many more. The documentary covers famous moments in film -- the birth of Hollywood and the great movie genres, the evolution of movie stardom, the shock of the French "New Wave," the revolution of digital cinema, and much more. From Music Box Films ... "Eclipse Series 37: When Horror Came to Shochiku
" is a four-disc set with four certifiably batty, low-budget fantasies from Japan's Shochiku studio -- tales haunted by watery ghosts, plagued by angry insects, and stalked by aliens -- including one in the form of a giant chicken-lizard. Shochiku's outrageous and oozy horror period shows a studio leaping into the unknown, even if only for one brief, bloody moment. The films: "The X From Outer Space" (1967), "Goke, Body Snatcher From Hell" (1968), "The Living Skeleton" (1968) and "Genocide" (1968); from The Criterion Collection ... "Zorro
" (1975 -- Italy/France) is the official, complete English-language version of this international Spaghetti Western-type production that transports Zorro to South America for exciting sword fights and romance. Unlike its more violent Spaghetti prototypes, this outing is more family friendly, with colorful costumes and light humor -- but there is a stupendous 10-minute swordfight. And, best of all, it stars a still young, handsome and vibrant Alain Delon (as Zorro) and the great British actor Stanley Baker. Watch it for fun and with no preconceptions. On DVD and Blu-ray from Somerville House ... From 1963 to 1967, Danny Kaye hosted the Emmy Award-winning, top-rated television variety series on CBS, "The Danny Kaye Show." "Christmas With Danny Kaye"is a holiday DVD collection that brings together two memorable Christmas episodes in their entirety, unseen since their original 1960s network TV broadcast: The first (aired Christmas day, 1963) features the legendary Nat King Cole and Mary Tyler-Moore; and the second (Dec. 21, 1966) features Peggy Lee and Wayne Newton. From Inception Media Group.

Lionsgate has put together a comprehensive 10-disc set honoring Quentin Tarantino's 20 years of filmmaking, "Tarantino XX
: 8-Film Blu-ray Collection," featuring eight films -- "Reservoir Dogs," "True Romance," "Pulp Fiction," "Jackie Brown," "Kill Bill Vol. 1," "Kill Bill Vol. 2," "Death Proof" and "Inglourious Basterds" -- and two discs with five hours of all-new bonus material; $119.99 ... There's two Blu-ray debuts this week: "Gypsy" (1962), starring Rosalind Russell, Natalie Wood, Ann Jillian and Karl Malden; and "Deathtrap" (1982), directed by Sidney Lumet and starring Michael Caine, Christopher Reeve and Dyan Cannon. Both are from the Warner Archive Collection.


For the Family:

"Mighty Morphin Power Rangers: The Complete Series" (1993-96) is a 19-disc set with all 145 original episodes from "Mighty Morphin Power Rangers" Seasons One, Two and Three, plus the 10-episode series "Mighty Morphin Power Rangers: Alien Rangers," $119.99 from Shout! Factory ... "Mighty Morphin Power Rangers: Season One, Volume Two" (1993) is a three-disc set with the final 30 original episodes of Season One, $19.93 from Shout! Factory ... "Transformers Prime: Season Two" (2012) is a four-disc set with 26 episodes, $29.93 from Shout! Factory.


Special Interest:

It's a musical week on DVD: "Inside John Lennon (Unauthorized)"
(2003) is an intimate account of the life and career of the most controversial Beatle, originally released in 2004; $9.99 from Entertainment One ... "Ike & Tina: On the Road: 1971-72": (2012) By combining soul music with an explosive stage show, complete with the high energy dance choreography of Tina Turner and the Ikettes, and an ingredient sorely missed in today's soul -- gritty rock 'n' roll -- Ike & Tina Turner gained a reputation as one of the great live acts of all-time. In the early 70s, legendary rock photographer Bob Gruen
and his wife Nadya toured with Ike & Tina, filming them performing, on the road, and behind the scenes. $19.98 from MVD Entertainment Group ... "The Rolling Stones Under Review 1975-1983: The Ronnie Wood Years Part 1" (2012) is an in-depth documentary covering the career and music of the Rolling Stones between 1975 and 1983, a period that began with two unsuccessful albums and the resignation of Mick Taylor and ending with Ronnie Wood, formerly of the Faces, plugging into the group and breathing new life into the band. From MVD Entertainment Group ... "Color Me Obsessed" (2012) is the first documentary about famed 80s indie-rock band The Replacements, told through the eyes of fans, friends, and contemporaries, from MVD Entertainment Group ... "Les Miserables: 10th Anniversary Concert Special Edition" is a newly remastered version of the 1995 DVD. The top stars from the original London and Broadway productions, along with a 150-voice chorus and the Royal Philharmonic Orchestra, came together for the most magical gala performance of "Les Miserables" ever produced, a 10th anniversary concert recorded at Royal Albert Hall in 1995. From BBC Worldwide Americas.


From TV to Video:

"Ancient Aliens: Season Four" (2012) is a four-disc set with 12 episodes on DVD and Blu-ray from A&E ... "Doctor Who: Limited Edition Gift Set" consists of 41 DVDs with the complete seasons 1-6 covering the 9th, 10th and 11th Doctors (Christopher Eccleston, David Tennant, and Matt Smith), $249.95 from BBC/Warner ... "Game of Thrones: The Complete First Season Collector's Edition" (2012) is a collector's 10-disc (five Blu-rays, five DVDs plus digital copies) box set designed with the sigils of the four main houses of the series' Seven Kingdoms of Westeros, and comes with a premium dragon egg paperweight, a Blu-ray bonus disc of Season Two, Episode One, as well as all of the bonus materials and interactive features from the original DVD and BD releases; $99.97 from HBO ... "Shipping Wars: Season One" (2012) is a two-disc set with 10 episodes, $19.95 from A&E ... "Storage Wars Texas: Season One" (2011-12) is a two-disc set with six episodes, $19.95 A&E.

Check out other new November 20 DVD releases at OnVideo.