New on DVD and Blu-ray Week of November 13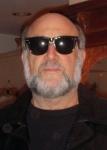 By Harley Lond - 11/12/12 at 07:14 PM CT
You gotta love Oliver Stone: The director wears his sentiments -- and his politics -- on his sleeve. I don't think I've yet seen a Stone film in which the good characters aren't all compromised and the bad guys aren't all ... well ... really, really bad. "Savages" is no exception. This extremely violent drug war saga revolves around two lifelong buddies and multimillionaires (Aaron Johnson and Taylor Kitsch) who raise and sell some of the best marijuana ever developed, while sharing love duties with their communal girlfriend Ophelia (Blake Lively).
All is idyllic until a Mexican cartel, run by the very nasty Elena (Salma Hayek) and her brutal enforcer (Benicio Del Toro) want to hone in on the enterprise, setting off a bloody game of attack, retribution and retaliation. Stone throws in an obligatory dirty DEA agent (John Travolta) for good measure. Savages
is run of the mill stuff, but with good acting and bloodshed.

"Brave
," the latest outing from Pixar/Disney, has some of the best visuals we've ever seen in a computer-animated film -- the Highland Games segment is stupendous, particularly in Blu-ray -- and the story line is certainly a bit darker than most Disney PG releases. It's the story of the young adventurer Merida, a skilled archer and the impetuous daughter of King Fergus and Queen Elinor of Scotland, whose headstrong ways unleash chaos and fury in the kingdom when she turns to an eccentric old Witch for help in dealing with her mother. It's a lesson in the sanctity of family ties and the foolishness of false pride.

Also due this week: "Queen of Versailles
," a documentary about a billionaire family whose plans to build the largest house in America, a 90,000 sq. ft. palace, falters due to the economic crisis, throwing the household into turmoil and pointing up the innate virtues and flaws of the "rags-to-riches" American Dream ... "2 Days in New York
," a comedy about what happens when a French photographer's (Julie Delpy, who also directs) crazy family descends on the apartment she shares with her hip talk-radio host/journalist boyfriend (Chris Rock) and their two children ... and "The Watch
," a very obnoxious comedy about four hen-pecked husbands who form a neighborhood watch to get away from their wives; their stupidity helps thwart an alien invasion (stars Ben Stiller, Vince Vaughn, Jonah Hill, Richard Ayoade, Billy Crudup, Rosemarie DeWitt, Doug Jones and Will Forte).


DVD Collectibles:

There's so much cool stuff coming to DVD and Blu-ray this week that we just don't know where to start. So we'll go with the most obvious and the biggest:
the Blu-ray debut of the restored version of David Lean's "Lawrence of Arabia
" in a 50th Anniversary edition. Sony has pulled out all the stops and not only has digitally restored the film but packed it -- along with a three discs of extras and a soundtrack CD -- into a boxed set that includes a sumptuous 88-page coffee table book and an individually numbered 70mm film frame. Bonus features include four original featurettes: "Wind, Sand and Star: The Making of a Classic," "Maan, Jordan: The Camels Are Cast," "In Search of Lawrence" and "Romance of Arabia"; an exclusive documentary: "The Making of Lawrence of Arabia"; a conversation with Steven Spielberg; original newsreel footage of the New York premiere; advertising campaigns;and talent files. All for $95.99. The 1962 film, which stars Peter O'Toole, Alec Guinness, Anthony Quinn, Jack Hawkins, Omar Sharif, Jose Ferrer, Anthony Quayle, Claude Rains and Arthur Kennedy, will also be packed as a stand-alone Blu-ray disc and sell for $26.99.

Next up is a pair of offerings from the folks at The Criterion Collection: The much anticipated Blu-ray debut of Jean-Luc Godard's "Weekend
" (1967), the scathing late-sixties satire and anarchic work. Determined to collect an inheritance from a dying relative, a bourgeois couple travel across the French countryside while civilization crashes and burns
around them. Featuring a justly famous centerpiece sequence in which the camera tracks along a seemingly endless traffic jam, and rich with historical and literary references, "Weekend" is a surreal, funny and disturbing call for revolution, a depiction of society retreating to savagery, and -- ­according to the credits -- ­the end of cinema itself. In a new, restored high-definition digital transfer. "Trilogy of Life
" is a bawdy triptych of films from the great Italian poet, philosopher, and filmmaker Pier Paolo Pasolini: ­Giovanni Boccaccio's "The Decameron" (1971), Geoffrey Chaucer's "The Canterbury Tales" (1972) and "The Thousand and One Nights" (often known as "The Arabian Nights") (1974). The set is available in both DVD (four-disc) and Blu-ray (three-disc) formats.

"The Incredible Mel Brooks: An Irresistible Collection of Unhinged Comedy" (2012) is a five-DVD/one-CD set that pays tribute to America's national treasure, Mel Brooks. Included here are gems such as "Mel Brooks and Dick Cavett Together Again," an evening with Mel Brooks and Dick Cavett that aired on HBO in September 2011 and was recently nominated for the Outstanding Variety Special Emmy Award; the 1981 BBC documentary "I Thought I Was Taller: A
Short History of Mel Brooks"; "Excavating The 2000 Year Old Man," a PBS special on the story behind the iconic 2000 Year Old Man and the partnership between its creators, Brooks and Carl Reiner; "Mel and His Movies," a new five-part exploration of his film career; vintage appearances on "The Tonight Show Starring Johnny Carson" and "The Dick Cavett Show"; episodes of the TV series "Get Smart," as well as "When Things Were Rotten" and his Emmy-award winning turn as unpredictable Uncle Phil on "Mad About You"; and, of course, "The Critic"; short films, tributes, and rare footage; a CD with long-lost comedy bits and songs from Brooks' movies; and a 60-page book featuring vintage photos, program notes and essays by Leonard Maltin, Robert Brustein, Gene Wilder and Bruce Jay Friedman. $89.93 from the Shout! Factory.

There's a slew of nifty Blu-ray releases this week, headed up by the debut of "The Postman Always Rings Twice
" (1946), staring Lana Turner, John Garfield, Cecil Kellaway, Hume Cronyn, Leon Ames and Audrey Totter, with such extras as an introduction by film historian Richard Jewell, "Lana Turner ... A Daughter's Memoir," "The John Garfield Story," "Phantoms, Inc.," "Red Hot Riding Hood," and the Screen Guild Theater radio broadcast, from Warner ... Also new-to-Blu-ray from Warner is the 1981 remake, directed by Bob Rafelson and starring Jack Nicholson, Jessica Lange, John Colicos, Michael Lerner, John P. Ryan and Anjelica Huston ... "Empire of the Sun
" (1987), based on J. G. Ballard's autobiographical novel, directed by Steven Spielberg and starring Christian Bale, John Malkovich, Miranda Richardson, Nigel Havers, Joe Pantoliano and Ben Stiller, arrives in a premium Blu-ray book featuring a collectible 36-page book with rare images, cast bios, facts about the film, essays and more; from Warner ... "Harry Potter & The Deathly Hallows: Part 1 & 2 (Ultimate Edition)
" (2010-11) arrives as a six-disc Blu-ray/DVD/UltraViolet Combo pack,
with more than six hours of special features (including "Creating the World of Harry Potter, Part 7 and Part 8") and collectibles that include a photo booklet with 48 pages of rare photos of the cast and crew, concept sketches and behind-the-scenes insights; four limited edition character cards and a lenticular card; from Warner ... "The Dick Van Dyke Show: The Complete Series" (1961-66) on Blu-ray, a 15-disc set with all five seasons, with such extras as the TV Academy Tribute to Carl Reiner featuring Dick Van Dyke, George Clooney, Garry Shandling, Ray Romano, Brad Garrett, Paul Reiser, Rose Marie, Larry Mathews, and more; a 50th Anniversary Q & A with Dick Van Dyke, Carl Reiner and Garry Marshall; more; $349.98 from Image Entertainment ... "Friends: The Complete Series Blu-ray" with all 236 original broadcast episodes on 21 discs, with more than 20 hours of bonus features including an introspective documentary, never-before-released cast appearances, unaired footage, a new gag reel and more; $279.98 from Warner ... "Watchmen Collector's Edition" is a massive set with "Watchmen the Ultimate Cut" (which weaves together the director's cut of "Watchmen" with "Tales of the Black freighter"), two hours of bonus features, "Watchmen the Complete Motion Comics" -- all on three Blu-ray discs; the original theatrical cut on DVD; the first DC Comics hard cover edition of the graphic novel; lenticular packaging; $74.98 from Warner ... and, lastly, the Blu-ray debut of "Bill & Ted's Excellent Adventure
" (1989), starring Keanu Reeves, Alex Winter and George Carlin; from MGM.


Buzzin' the 'B's:
"Vamps
" (2012) is the latest outing from Amy Heckerling ("Fast Times at Ridgemont High," "Clueless") starring Alicia Silverstone, Krysten Ritter, Sigourney Weaver, Richard Lewis, Dan Stevens, Justin Kirk, Wallace Shawn, Marilu Henner and Kristin Johnson. It's a cheeky, fresh comedy about two eternally young party girls navigating the dating world in the Big City. Goody (Silverstone) and Stacy (Ritter) are addicted to the night life, clubbing,
hooking up and always looking for the next thrill, all the while keeping a big a secret -- they happen to be modern-day vampires. But even with lifetimes of dating experience behind them, the duo realizes they still have a lot to learn about love when Stacy unexpectedly falls for the son of a vampire hunter, and Goody runs into the man of her dreams from decades earlier. With their destinies at stake, the girls are faced with a difficult choice; give up their eternal youth for a chance at love, or continue to live their uncomplicated fabulously single lives forever. On DVD and Blu-ray Disc from Anchor Bay ... "Comes a Bright Day" (2012), starring Craig Roberts, Imogen Poots, Kevin McKidd and Timothy Spall, is an offbeat love story set during the armed robbery of one of London's most exclusive jewelers. Sam is a bright, ambitious and handsome bellboy at a five star hotel who, while running an errand at one of London's most exclusive jewelers, suddenly finds himself in a life or death hostage situation with the radiantly beautiful Mary and her belligerent elderly boss Charlie. From Strand Releasing ... According to ancient lore, if a human freely offers their heart to a demon, that monster can become mortal, experiencing the true pains and passions of existence. In "Painted Skin: The Resurrection" (2012 -- China), starring Xun Zhou, Kun Chen and Wei Zhao, Xiaowei, a millennia-old fox spirit, is freed from her frozen prison and transforms into a dangerous seductress who must consume living hearts to maintain her youthful beauty. On DVD and Blu-ray Disc from Well Go USA ... In "The Ghostmaker" (2011), starring Aaron Dean Eisenberg, J. Walter Holland, Liz Fenning and Jared Grey, a group of friends use an ancient coffin to experience the world as ghosts; from Lionsgate ... In "The Highway" (2011), starring
Devin the Dude, Lil Duval, Gary Owen, Erik Estrada, Eddie Griffin, Elle Capone, Kelly Coffield and Keith David, two marijuana-loving brothers embark on a journey in search of a mythical highway in Kentucky, which they believe will lead them to "marijuana nirvana"; from Lionsgate ... "Snowmageddon" (2011) is a Syfy Channel movie about a mystical snow globe that makes very bad things happen in the real world when it is shaken; on DVD and Blu-ray Disc from Anchor Bay ... When a soldier returns from Iraq and takes a job as a prison guard, he quickly realizes that the only thing distinguishing the prisoners from the "screws" (British slang for guard) is who holds the key in "Screwed" (2011), starring James D'Arcy, Noel Clarke, Frank Harper and Kate Magowan; from Inception Media Group ... "Lukewarm" (2011), starring John Schneider, Jeremy Jones, Nicole Gale Anderson, Jason Burkey, Jenna von Oy and Bill Cobbs, is an inspiring tale of temptation, faith and redemption, about a young man who realizes he can only move forward after facing his past and reconciling with his estranged father; from Image Entertainment.


On the Indie Front:

Todd Solondz's "Dark Horse
" (2012), starring Christopher Walken, Mia Farrow, Selma Blair, Jordan Gelber and Justin Bartha, just might be the melancholy director's most accessible -- and least depressing -- film yet. Romance blooms between two thirtysomethings
in arrested development: an avid toy collector who is the dark horse of his family and a depressed woman on the rebound. Jordan Gelber plays Abe, a spoiled Long Island 35-year-old who still lives with his parents, collects action figures, takes money from his mom, has a do-nothing job with his dad's little real estate company, wears a rhinestone name necklace and drives a bright yellow Hummer. But the perpetually angry Abe's life suddenly perks up when he attends a wedding and meets the equally miserable (but beautiful) Miranda. Abe proposes on their first date, but the events that follow suggest Abe may have a very weak grasp of reality; plus, there's the sneaking suspicion that Miranda has ulterior motives for wanting to be with Abe. On DVD and Blu-ray from Virgil Films ... In "A Burning Hot Summer" (2012 -- Canada), starring Louis Garrel, Monica Bellucci, Jerome Robart and Celine Sallette, the once-happy marriage between brooding painter Frederic and his movie-star wife Angele hits the rocks when another couple joins them on a Roman holiday. Features an evocative score from the Velvet Underground's legendary John Cale. From IFC Films.


For the Family:

In "Scooby-Doo! Mystery Incorporated Season 2 Part 1: Danger in the Deep" (2012), the gang returns to their hometown, Crystal Cove, to solve a series of baffling mysteries in 13 new episodes; $19.97 from Warner ... "Teenage Mutant Ninja Turtles: The Complete Classic Series Collection" (1987-1996) is a 23-disc set with all 193 episodes from 10 seasons, packaged in an exclusive, collectible TMNT Party Van, $99.98 from Lionsgate ... "The Astonishing X-Men Blu-Ray Collection" (2011) includes all four Astonishing X-Men adventures from Joss Whedon: "Astonishing X-Men: Gifted," "Astonishing X-Men: Dangerous," "Astonishing X-Men: Torn," Astonishing X-Men: Unstoppable." Also available on DVD. From Shout! Factory.


Special Interest:

"The Predator Collection" (2012) includes four Smithsonian Channel programs: "Big Cats of the Savannah," "Cheetah: Price of Speed," "Lions in Battle" and "Diving with Crocodiles"; $24.98 from Inception Media Group ... In "Nitro Circus: The Movie
" (2012), Travis Pastrana and his tight-knit, highly-skilled, adrenaline-addicted friends bring their impossibly insane adventures to the screen with the most dangerous stunts in the world of action sports -- from back-flipping a bike between two 60-story buildings to going air- born to destroy their friends in a life size, high-speed game of Freedom Flyers. On DVD, Blu-ray Disc, 3D Blu-ray from ARC Entertainment ... "Pixar Short Films Collection 2
" (2012) is a new collection of 12 Pixar short films: "BURN•E," "Dug's Special Mission," "George & AJ," "Air Mater," "Time Travel Mater," "Your Friend the Rat," "Partly Cloudy," "Presto," "Day & Night," "Hawaiian Vacation," "Small Fry," "La Luna." In a Blu-ray/DVD Combo pack from Disney ... "A MusiCares Tribute to Barbra Streisand" (2012): On
February 11, 2011, Barbra Streisand was honored as the MusiCares Person of the Year (MusiCares was established in 1989 by The Recording Academy to provide a safety net of assistance to music people in times of need by way of a wide range of financial, medical and personal assistance). At a gala fund-raising event in Los Angeles, Streisand and an all-star cast of guests, including Tony Bennett, Faith Hill, Diana Krall, Barry Manilow, Seal, Stevie Wonder and more, performed many of the songs she made famous throughout her illustrious career. Proceeds from the sale of the DVD and Blu-ray -- which contain 13 performances from that evening -- will provide support for MusiCares. On DVD and Blu-ray Disc from Shout! Factory ... "Company in Concert" (2011) is a live performance of the hit Stephen Sondheim musical comedy, starring Craig Bierko, Stephen Colbert, Jon Cryer, Katie Finneran, Neil Patrick Harris, Christina Hendricks, Aaron Lazar, Patti LuPone, Jill Paice, Martha Plimpton, Anika Noni Rose, Jennifer Laura Thompson, Jim Walton and Chryssie Whitehead. Winner of the 1971 Tony Award for Best Musical, "Company" follows five married, once married, or soon-to-be-married couples and their mutual friend, Robert, a 35-year-old bachelor who has been unable to connect in a long-term relationship. The relationships are presented in a series of vignettes. Performed for four sold-out evenings with the New York Philharmonic and filmed for theatrical exhibition. On DVD and Blu-ray Disc from Image Entertainment.

The folks at both First Run Features and Docurama have a slew of documentaries due this week: From FRF comes "Culinary Masterpieces: Four Great Foodie Films," a gift set featuring four culinary masterpieces in a special edition box set: "Le Cirque: A Table in Heaven," "Kings of Pastry" (by DA Pennebaker and Chris Hegedus), "Guy Martin: Portrait of a Grand Chef" and "A Matter of Taste: Serving Up Paul Liebrandt," $59.95 ... Taiwan is known around
the world as having one of the most diverse cuisines in Asia, and food is the foremost passion of its 23 million inhabitants; "The Raw and the Cooked
" (2012) is a sumptuous exploration of the island's rich culinary traditions, and their relationship to Taiwan's unique mix of cultures ... "The Island President
" (2011) is a film about one man's mission to save his nation and perhaps the planet. President Mohamed Nasheed of the Maldives is confronting a problem greater than any other world leader has ever faced -- the survival of his country and everyone in it. Nasheed, who brought democracy to the Maldives after decades of despotic rule, now faces an even greater challenge: As one of the most low-lying countries in the world, a rise of three feet in sea level would submerge the 1,200 islands of the Maldives and make them uninhabitable. A classic David and Goliath tale, this documentary captures Nasheed's battle to stop global warming -- and save his country. From Docurama: "They Call It Myanmar: Lifting the Curtain" (2012) was shot clandestinely over a two-year period, providing a rare look at the second-most isolated country on the planet and lifting the curtain to expose everyday
life in a country that has been held in the iron grip of a brutal military regime for 48 years. Culled from over 120 hours of striking images, the film is an impressionistic journey. Interviews and interactions with more than 100 people throughout Burma, including an interview with the recently released Aung San Suu Kyi -- an opposition politician who had been imprisoned for 15 of the past 21 years -- are interwoven with spectacular footage of this little-seen nation and its people ... "Half the Sky: Turning Oppression Into Opportunity for Women Worldwide" (2012) was inspired by Nicholas Kristof and Sheryl WuDunn's groundbreaking book. The documentary takes on one of the central moral challenges of the 21st century: the oppression of women and girls worldwide. The film is an unforgettable journey with actress/advocates Eva Mendes, America Ferrera, Meg Ryan, Gabrielle Uniuon, Diane Lane and New York Times journalist Kristof to meet some of the most courageous individuals of our time, who are doing extraordinary work to empower women and girls everywhere. These are stories of heartbreaking challenge, dramatic transformation and enduring hope. The two-disc set features episodes on Gender-Based Violence/Sierra Leone, Sex Trafficking/Cambodia, Education/Vietnam, Maternal Mortality/Somaliland, Forced Prostitution/India.

Check out other new November 13 DVD releases at OnVideo.