New on DVD and Blu-ray Week of November 6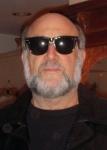 By Harley Lond - 11/05/12 at 05:33 PM CT
"The Amazing Spider-Man":
What a difference a decade makes. This reboot of 2002's "Spider-Man" (which grossed more than $403 million, making it one of the top moneymakers of all time: No. 13 in the U.S.) pretty much covers the same ground as the original but adds in more spectacular special effects and a less nebbish Peter Parker -- in the form here of talented Andrew Garfield ("The Social Network," "Never Let Me Go"). And there's more heart here, too, particularly as the
relationship between Parker and Gwen Stacy (the very delectable Emma Stone) grows as the movie unfolds, which is not surprising given director Marc Webb's ("(500) Days of Summer") ability to handle the softer side of human interactions. Kudos also to a fine supporting cast: Rhys Ifans, Martin Sheen, Sally Field, Denis Leary, Campbell Scott and Embeth Davidtz. Still, it's a twice-told tale and, as Byron said, "'Tis hard to ... lend fresh interest to a twice-told tale." We'll be interested to see where "The Amazing Spider-Man 2" goes.

Also due this week: "Your Sister's Sister
" is basically a three-person character study, revolving around Jack (Mark Duplass) who, in a year-long funk over the death of his brother, takes his best friend Iris (Emily Blunt) up on her offer for a reflective week of solitude at her family's remote retreat. Upon arriving there, he discovers that Iris' sister Hannah (Rosemarie DeWitt) had the same idea, and the two spend an awkward evening together. When Iris shows up the next morning unannounced, an emotional ménage à trois ensues. Fine acting and story line on a shoe-string budget gives us renewed faith for the viability of non-special effects, small-budget filmmaking.

"Arthur Christmas
" is an Aardman Animations movie that answers the age old question asked by children everywhere: Just how does Santa deliver all those millions of presents in one night? The answer: with a lot of high-tech logistics and gadgetry. Everything works smoothly until one little girl's present doesn't get delivered on Christmas Eve, throwing a wrench into the North Pole's fine-tuned operation. With the voices of James McAvoy, Hugh Laurie, Bill Nighy, Jim Broadbent, Imelda Staunton and Ashley Jensen.


DVD Collectibles:

At the top of the list this week is Billy Wilder's masterpiece "Sunset Boulevard
" (1950), starring William Holden, Gloria Swanson, Erich von Stroheim, Nancy Olson, Fred Clark, Lloyd Gough and Jack Webb, newly restored in a Blu-ray edition by the folks at Paramount. Not only a cinematic masterpiece with its dark take on Hollywood, fame, fortune and the human condition, "Sunset Boulevard" also captures some extraordinary moments in Hollywood history, including Cecil B. DeMille on the set of "Samson and Delilah." Director Erich von Stroheim, who had directed
Swanson previously in real life, appears as Norma Desmond's butler and former director. Various notable figures make appearances in the film as themselves, including Buster Keaton, Hedda Hopper, Anna Q. Nilsson and H.B. Warner. And, of course, there are the iconic images of Hollywood itself, including the well-known shot of Paramount's legendary gates, the Alto Nido Apartments, Schwab's Pharmacy, and more. The Blu-ray boasts over two hours of bonus material that sheds light on the film, its origins and its path to becoming a classic. Also includes a never-before-released deleted scene entitled "The Paramount-Don't-Want-Me Blues," which was obtained from the Academy Film Archive and features Academy Award-winning songwriters Jay Livingston and Ray Evans performing a comedic song that was cut for fear of being too Hollywood insider in 1950. There's a host of featurettes on the film, the director and the stars, "The City of Sunset Boulevard" and "Franz Waxman and the Music of Sunset Boulevard" featurettes, a Hollywood location map; and much, much more.

For its 100th anniversary, Universal has put out the "Universal 100th Anniversary Collection
," a selection of 25 films that helped shape the legacy of the studio. The set includes "100 Years of Universal," a 72-Page collector's book with rare photos and memorabilia from the studio's archives, and a 15-track music CD containing a selection of the most popular music scores from Universal films, including "Psycho," "The Sting," "Jaws,"
"E.T. The Extra-Terrestrial" and "Out of Africa." Extra features include a bonus disc with eight "100 Years of Universal" featurettes, vintage cartoons and rarely seen shorts from the Universal archives. The titles: "All Quiet on the Western Front" (1930), "Dracula" (1931), "Dracula Spanish" (1931)" (Blu-ray Collection only), "Buck Privates" (1941), "Pillow Talk" (1959), "Spartacus" (1960), "To Kill a Mockingbird" (1962), "The Birds" (1963), "American Graffiti" (1973), "The Sting" (1973), "Jaws" (1975), "National Lampoon's Animal House" (1978), "E.T. The Extra-Terrestrial" (1982), "Scarface" (1983), "The Breakfast Club" (1985), "Back to the Future" (1985), "Out of Africa" (1985), "Field of Dreams" (1989), "Do the Right Thing" (1989), "Jurassic Park" (1993), "Schindler's List " (1993)" (DVD Collection only), "Apollo 13" (1995), "The Fast and the Furious" (2001), "The Bourne Identity" (2002), "Mamma Mia! The Movie" (2008), "Despicable Me" (2010). DVD, $299.98; Blu-ray Disc, $349.98.

Want more film history? How 'bout "Rags & Riches Collection: The Films of Mary Pickford
," a three-film Mary Pickford set with newly mastered (with full orchestral scores) editions of "The Poor Little Rich Girl" (1917), "The Hoodlum" (1919) and "Sparrows" (1926), on DVD and Blu-ray from Milestone Films.
Milestone also has "Cut to the Chase - The Charley Chase Comedy Collection
," a two-disc set of work by the silent film comedic star. Exactly 100 years ago this year, Charles Joseph Parrott, fresh off the stage, started working at the Christie Film Company as a juvenile lead, a gag writer and a comedy director. When he changed his name to Charley Chase and found himself featured in the Hal Roach short comedies, he became one of the great geniuses and stars of Hollywood's golden era of silent comedy. Included here are "April Fool," "The 'Fraidy Cat," "Bad Boy," "The Caretaker's Daughter," "Be Your Age," "Bromo and Juliet," "Dog Shy," "Charley My Boy," "The Uneasy Three," "Innocent Husbands," "Isn't Life Terrible?," "What Price Goofy?," "Long Fliv the King," "Mama Behave," "Mighty Like A Moose," "Mum's the Word." On DVD.

At the other end of film history is the delightful low-budget sci-fi actioner "They Live
Collector's Edition" (1988), starring Roddy Piper, Keith David and Meg Foster. Horror master John Carpenter directs this heart-pounding thriller in which aliens are systematically gaining control of the Earth by masquerading as humans and lulling the public into submission. Humanity's last chance lies with a lone drifter who stumbles upon a harrowing discovery -- a unique pair of sunglasses that reveals the terrifying and deadly truth. On DVD
and Blu-ray from Shout! Factory/Scream Factory. And for you Internauts out there, there's "RVBX: Ten Years of Red vs. Blue," a 14-disc boxed set that collects the full first 10 seasons of this online video series based on the explosively popular video game franchise Halo and created with a new form of animation called "machinima." From tank romances to alien offspring, buddy clubs, "knock knock" jokes, laser faces and more, this is the sci-fi comedy that paved the way for an entire generation of online video. The set features newly remastered surround sound audio, plus additional videos and miniseries, hours of special features, interviews, behind-the-scenes footage and much more. DVD, $139.95; Blu-ray Disc, $179.95, from Cinedign Entertainment/Flatiron Film Company.


Buzzin' the 'B's:

In "Outpost: Black Sun" (2012), starring Catherine Steadman, Richard Coyle, Julian Wadham and Daniel Caltagirone, a NATO Special Forces Unit in Eastern Europe must battle a zombie army of Nazi Storm-Troopers created by a war-criminal German scientist. This sequel to 2008's Nazi zombie film "Outpost" is a straight-ahead action-horror-thriller that doesn't get bogged down in talk despite an emphasis on science (the Nazis are transformed into monsters by a quantum force field). Fun. On DVD and Blu-ray from Xlrator ... "Hirokin: The Last Samurai" (2011) stars Wes Bentley, Jessica Szohr, Angus Macfadyen and Laura Ramsey in a
weak "Star Wars" knock off about a reluctant samurai on a distant, desert planet who has to avenge the murder of his family by the planet's evil dictator and fight against an elite army of warriors for the freedom of his people; from Lionsgate ... "360
" (2012), directed by Fernando Meirelles ("The Constant Gardener," "City of God") and starring Anthony Hopkins, Jude Law, Rachel Weisz and Ben Foster, is a sexy, dramatic thriller about interconnected romantic life in the 21st century. "360" starts in Vienna, weaving stories set in Paris, London, Bratislava, Rio, Denver and Phoenix into a single, mesmerizing narrative. A businessman tempted to be unfaithful to his wife sets into motion a series of events that ripple around the globe with dramatic consequences. On DVD and Blu-ray from Magnolia Home Entertainment ... "Fire With Fire" (2012) is a thriller that follows a fireman's unexpected course of action when he's threatened by a white supremacist that he's testifying against in a murder case. Stars Josh Duhamel, Rosario Dawson, Bruce Willis, Vincent D'Onofrio, 50 Cent, Richard Schiff and Vinnie Jones. On DVD and Blu-ray from Lionsgate ... "Maximum Conviction" (2012) is a Steven Seagal programmer about a pair of former black ops operatives decommissioning an old prison who have to protect two mysterious female prisoners from an elite force of mercenaries; co-stars Steve Austin, Michael Pare and Aliya O'Brien. From Anchor Bay ... As a woman struggles to come to grips
with her past in the wake of her mother's death, an unsettling presence emerges in her childhood home in "The Pact
" (2012), starring Caity Lotz, Casper Van Dien, Agnes Bruckner, Mark Steger and Haley Hudson. On DVD and Blu-ray from IFC Midnight Films ... "Supernatural Activity" (2012) is a send-up of "found footage" films by the creators of "Scary Movie" in which a team of myth-debunking ghost hunters on television take off on their most frightening assignment just in time for the last episode of the season; from Well Go USA ... "Rec 3: Genesis
" (2012) is the third chapter in the REC "recorded" series; this one follows a young couple's wedding day in the country when it turns into a big nightmare after a viral outbreak transforms their guests into blood-thirsty zombies; from Sony ... A pregnant teen, on the run from her unsupportive mother, hitchhikes to L.A. to see her rock star father, along the way meeting up with a group of eccentric characters in a trailer park where she finds the true meaning of family in "A Very Mary Christmas
(aka Expecting Mary)" (2010), starring Elliott Gould, Linda Gray, Lainie Kazan, Cloris Leachman, Della Reese, Olesya Rulin, Cybill Shepherd, Gene Simmon and Fred Willard. From Echo Bridge Home Entertainment.


For the Family:

There's plenty of Christmas offerings again this week; the onslaught is just beginning. In "What She Wants for Christmas" (2012), 10-year-old Abigail has written to the North Pole and asked for something very special this year -- something she's kept secret even from her mother. But when Abigail discovers that Santa won't be bringing her special "gift," she activates her back-up plan to capture jolly St. Nick ... and gets Christmas all tied up. From Entertainment One ... In "Adventures of Bailey: Christmas Hero" (2012), worried that he won't get any presents from Santa because he's been a bad doggie, Bailey learns of a mysterious Native American Indian brave who may be able to make his Christmas wishes come
true. With visions of tennis balls, squeaky toys and dog bones dancing in his head, Bailey sets out to find this legend in the woods. But his misguided actions threaten his family's Christmas plans. From Entertainment One ... In "Chilly Christmas" (2012), starring Bryson Sams, C. Thomas Howell, Brooke Langton and Tom Arnold, an 11-year-old boy -- unhappy because he's moving with his detective dad from California to Manhattan -- tries to train his dog Chilly to live in an apartment (including using the toilet and a treadmill) while fending off dognappers. From Anchor Bay ... "The Swan Princess Christmas" (2012) is an all-new CGI musical with Princess Odette, Prince Derek, and their trusted woodland friends as they celebrate their first Christmas together, and face the villainous and evil sorcerer, Rothbart. From Sony ... When Santa vanishes on Christmas Eve, YouTube sensation dancing green gummy bear Gummibar and his band of wacky, misfit friends shake their booties from the North Pole to the tropics on a madcap search ... only to find Santa was abducted by a dance-crazed alien in "The Yummy Gummy Search for Santa" (2012). From Lionsgate.

There's three non-Christmas-themed family adventures arriving this week: "Regular Show: The Best DVD in the World* At This Moment in Time" (2011-12) features 16 episodes from the second and third seasons of the popular animated series about Mordecai and Rigby -- a bluebird and a raccoon who are the groundskeepers at a park and whose attempts to escape their everyday boredom take them to fantastical extremes; $19.82 from Cartoon Network ... "Astonishing X-Men 2-Disc Blu-ray Collection" (2012) is a two-disc set with "Astonishing X-Men: Gifted," "Astonishing X-Men: Dangerous," "Astonishing X-Men: Torn," "Astonishing X-Men: Unstoppable," bonus content, and original cover art illustration by John Cassaday. Also available on DVD; from Shout! factory ... "Digimon Adventure: Volume 1"
(2011) is a three-disc set with 21 episodes, $19.95 from Flatiron Film Company.


Special Interest:
"The Paradise Lost Trilogy Collector's Edition
" (2012) is the landmark documentary that sparked an international movement to "Free the West Memphis Three." "Paradise Lost" investigates the gruesome 1993 murder of three 8-year-old boys and the three teenagers accused of killing them as part of a Satanic ritual. From real-life courtroom drama and clandestine jailhouse interviews to behind-the-scenes strategy meetings and intimate moments with grief-stricken families, filmmakers Joe Berlinger and Bruce Sinofsky were granted unprecedented access to all the players involved, capturing the events as they unfolded.
"Paradise Lost: Revelations" delves deeply into the shocking aftermath of the trials, updating the story seven years after the murders. With Echols on death row and Baldwin and Misskelley serving life sentences, "Paradise Lost: Purgatory" picks up the story and reexamines the horrifying crime with fresh insights that only the passage of time can provide. (Just before the third documentary was completed, the three men were exonerated). From Docurama ... "Celebrity Trials in the Media" (2012) is a fascinating look at the media's fascination with celebrity trials, centering on the rape trial of L.A. Laker Kobe Bryant and the child molestation trial of singer Michael Jackson. Director Brian Malone examines the ethical shortcomings of the press when they drop their guard to cover celebrities; if a celebrity is involved, an otherwise unnoticed case of drunk driving, insider trading, rape or even murder gets more national and local coverage than the real news of the day. This documentary examines Americans' fascination with celebrity scandals, from Fatty Arbuckle to Patty Hearst and Tonya Harding to Winona Rider and, of course, O.J. Simpson. $19.95 from Cinema Libre Studio.

One of our favorite natural history subjects, the good old dinosaur, gets a makeover and then some in "Dinotasia" (2012), a fantastically ambitious and groundbreaking documentary. Based on cutting-edge paleontology and the latest fossil records, "Dinotasia" presents a series of vignettes about dinosaurs -- both familiar faces and some we have only found out about in the past 10 years. The film uses CGI to bring the stories to life, but draws on animation's birth in silent film and early Disney to create proper, traditional visual storytelling. Werner Herzog narrates. On DVD and Blu-ray from Cinedign Entertainment/Flatiron Film Company ... The documentary "High Ground" (2012) follows a team of veterans of combat in Afghanistan and Iraq as they set out to climb a towering Himalayan peak to overcome
challenges and heal the mental and emotional ravages of war. The 11 wounded U.S veterans, each dealing with unique issues and looking to move on with their lives, join an expedition to climb the 20,000-foot Himalayan giant Mount Lobuche. Led by blind adventurer Erik Weihenmayer and a team of Mount Everest summiteers as their guides, they embark on an emotional and gripping climb to reach the top and heal their psychic wounds. From Virgil Films ... The IMAX documentary "Rescue" (2011) plunges viewers into the grueling, highly technical work of saving lives in the face of a natural disaster, following first responders as they train at sea, in the air and on the ground preparing for the worst that can happen. And then it does ... when a magnitude 7.0 earthquake strikes the Caribbean nation of Haiti. On DVD, 3D Blu-ray Disc (compatible with 2D players) from Image Entertainment ... "Warren Miller's ... Like There's No Tomorrow" (2011), narrated by Olympic gold medalist Jonny Moseley and filmed on five continents, tours the world's most inspiring snowy landscapes, from the rugged peaks of New Hampshire's Mount Washington to the legendary powder of Squaw Valley, California; from the striking Himalayas in Gulmarg, India, to the southern hemisphere's highest peak in Portillo, Chile. On DVD and Blu-ray from Shout! Factory.


From TV to Video:

"Aim High: The Complete First Season" (2011) includes all six webisodes of the series about a 16-year-old undercover CIA agent who fights terrorists in-between homework and dates with his crush Amanda, $14.97 from Warner ... "American Restoration: Volume Two" (2012) is a two-disc set with 17 episodes, $19.95 from A&E ... "Entourage: The Complete Series" is an 18-disc set with all eight seasons and more than six hours of bonus
content, boxed in a stylishly cool, black casing; on DVD and Blu-ray from HBO ... "Law & Order: The Eleventh Year" (2000-01) is a five-disc set with 24 episodes, $36.98 from Universal ... "Lifetime Gold Collection" is a two-disc set with four of Lifetime's most popular Original Movies: "Homeless to Harvard: The Liz Murray Story," "Why I Wore Lipstick to My Mastectomy," "Ambulance Girl" and "We Were the Mulvaneys"; $14.95 from A&E ... "The Love You Save" (2011) stars Robin Givens, Christopher Williams and Kierra "Kiki" Sheard in a family telefilm about a successful single real estate mogul, with a seemingly perfect life, who finds things coming apart at the seams when her children discover a secret from their past that shakes the family to its core. From Image Entertainment ... "Moms to the Rescue Collection" features four Original Lifetime Movies on two discs: "Honeymoon With Mom," "Taken From Me: The Tiffany Rubin Story," "Mom, Dad and Her" and "Mom at Sixteen"; $19.95 from A&E ... "Top Shot: Season Four" (2012) is a four-disc set with nine episodes, $29.95 from A&E ... "Wolf Lake: The Complete Series" (2001-02) is a three-disc set with all nine episodes, $39.98 from Entertainment One.

Check out other new November 6 DVD releases at OnVideo.