New on DVD and Blu-ray Week of October 16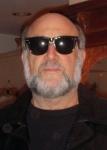 By Harley Lond - 10/15/12 at 07:01 PM CT
Pick of the week: "Moonrise Kingdom"

It has been three years since director Wes Anderson blessed us with the whimsical "Fantastic Mr. Fox." Though we enjoyed "Fox," we must admit that we've been patiently waiting for an Anderson film to match the pure joy and whimsey of 2004's "The Life Aquatic With Steve Zissou" ("The Darjeeling Limited" was Anderson off his game) -- and it has been well worth the
wait: He's returned full force with a beautiful filmic work of art, "Moonrise Kingdom
," a gentle tale of love, romance, loyalty, forgiveness and human frailty. At its center the story is simple: Set on an island off the coast of New England in the summer of 1965, "Kingdom" follows two 12-year-olds (a romantic, starry-eyed girl and an orphaned Khaki Scout) who fall in love, make a secret pact and run away together into the wilderness, chased by various authorities, boy scouts and the girl's parents. It's probably the most dreamy and off-kilter of Anderson's films -- yet it's been his biggest box office hit to date. The use of color, scene framing and locations is pure art -- each frame is almost an impressionist painting. And the cast -- many part of Anderson's troop (Bill Murray, Jason Schwartzman) -- are pitch-perfect (Jared Gilman, Kara Hayward, Bruce Willis, Edward Norton, Frances McDormand, Tilda Swinton and Bob Balaban). Not to be missed.

"Madagascar 3: Europe's Most Wanted
" is, well, the third outing in this animated series and, as in the others, follows the (mis)adventures of Alex the Lion, Marty the Zebra, Gloria the Hippo and Melman the Giraffe as they fight to get home to their beloved Big Apple. The pacing is fast, the slapstick perfect, the jokes pretty much all zingers; in essence, a sequel that nigh almost beats the original. Perfect viewing for the whole family.

"Chernobyl Diaries
" was created by Oren Peli, who first terrified audiences with "Paranormal Activity." Unlike that film, which was a sleeper hit and truly scary, this descent into boredom rarely frightens or involves the viewer. Six young tourists, looking to go off the beaten path, hire an "extreme tour" guide to take them into the city of Pripyat, the former home to the workers of the Chernobyl nuclear reactor, but a deserted town since the disaster more than 25 years ago. Things do go bump in the night -- but they're expected.

Adam Sandler is pretty much a one-trick pony -- his films are generally about men who just can't seem to grow up. But -- like the Energizer Bunny and against the wishes of most critics (yours truly included) -- he just keeps going. In "That's My Boy
," Sandler returns again to flaunt his bad parenting skills as a single dad about to get remarried who has to deal with the reappearance of his now-grown-up son (Andy Samberg). It's vulgar, nasty and mean-spirited -- and was one of Sandler's biggest flops to date.


DVD Collectibles:
Heading up this week's releases is "The Forgiveness of Blood
" (2011), from American director Joshua Marston, who broke out in 2004 with his jolting, Oscar-nominated "Maria Full of Grace," about a young Colombian woman working as a drug mule. In his remarkable follow-up, "The Forgiveness of Blood," he turns his camera on another corner of the world: contemporary northern Albania, a place still troubled by the ancient custom of inter-familial blood feuds. From this reality, Marston sculpts a fictional narrative about a teenage brother and sister physically and emotionally trapped in a cycle of violence, a result of their father's entanglement with a rival clan over a piece of land. "The Forgiveness of Blood" is a tense and perceptive depiction of a place where tradition and progress have an uneasy co-existence, as well as a dynamic coming-of-age drama. From The Criterion Collection.

Cartoon collectors will appreciate two offerings this week: The "Looney Tunes Platinum Collection Volume 2," which showcases 50 all-time favorite cartoon shorts, digitally remastered and restored, on a two-disc DVD, 26.99 and three-disc Blu-ray, $44.98. Disc one offers a collection of 25 signature cartoon shorts featuring an all-star line-up of some of the best-known Looney Tunes characters including Bugs Bunny, Daffy Duck, Porky Pig, Road
Runner, Wile E. Coyote, Pepe Le Pew, Foghorn Leghorn, Speedy Gonzales and others. Disc two is comprised of 25 shorts, including a collection of memorable one-shot classics such as "Hollywood Steps Out," which features cartoon versions of such legendary actors as Cary Grant, Greta Garbo, Humphrey Bogart, Bing Crosby, Clark Gable and many others. Featured also are the complete collections of cartoons starring some of Looney Tunes notable but seldom seen characters such as Nasty Canasta, Cecil Turtle, Beaky Buzzard, A. Flea and others. Disc three, which is only available in the Blu-ray of the release, is devoted entirely to special content and rarities from the vault. From Warner ... "TV Toons to Go" is a 10-disc set with 40 hours of programming from 110 episodes of popular animated television shows packaged in a tin carrying case. Features episodes from "Busytown Mysteries," "The Busy World of Richard Scarry," "Johnny Test," "Horseland," "Postcards from Buster," "The Littles," "Where on Earth Is Carmen San Diego," "Archie's Weird Mysteries," "Sabrina's Secret Life," "Heathcliff," "The Get Along Gang," "The Legend of White Fang," "Jayce and the Wheeled Warriors," "C.O.P.S.," "Gadget Boy's Adventures in History," "Sherlock Holmes in the 22nd Century," "Paddington Bear. On DVD, $29.98, from Mill Creek Entertainment.

Here's a blast from the past, literally: "Gone in 60 Seconds
" (1974), the classic car theft film written, directed, and produced by H.B. (Toby) Halicki and starring Eleanor, the only Ford Mustang in history to receive starring credit in a movie. The movie takes us back to a time when chases and crashes were real -- no CGI -- just raw talent, great driving, and unflinching stunts. Its legendary 40 minute chase scene -- wrecking 93 cars -- is part of
car chasing lore. Car thief Maindrian Pace (Halicki) and his crew are commissioned to steal 48 cars but when Pace gets to the last one -- a 1974 Mustang code-named Eleanor -- he's double-crossed and goes on the run, chased by cops through five Southern California cities. In a Blu-ray/DVD Combo from Halicki Films and Anderson Merchandisers ... And, as we get ever closer to Halloween, there's more frightening DVDs coming your way. This week we get Tobe Hooper's "The Funhouse
Collector's Edition" (1981), in which four terrified teens are trapped in the maze of a carnival's funhouse and stalked by a real monster, a horribly deformed killer who lurks among the freakish exhibits to butcher them one by one ... and "Terror Train
Collector's Edition" (1980), directed by Roger Spottiswoode and starring Ben Johnson, Jamie Lee Curtis, Hart Bochner and David Copperfield. It's New Year's Eve and a group of college co-eds have planned a masquerade bash aboard a chartered train. What they didn't plan on was that a knife-wielding psycho would crash the party and begin slaughtering the guests one by one. Both films are sold as Blu-ray/DVD combos from Shout! Factory/Scream Factory.


Buzzin' the 'B's:

When six pals escape the chaos of the city for a brief getaway, the manor home they rent in the countryside turns out to be not so idyllic in "Back From Hell (Ex inferis)" (2012 -- Italy), starring Roberto Zibetti, Giovanni Guidelli, Jennifer Mischiati; from Inception Media Group ... In "40 West" (2011), starring Jennifer Nichole Porter, Scott Winters, Brian A. White, Kathleen Kimball and Wayne Newton, Maeve, a Blues musician, finds herself trapped in a sordid East Texas motel room with her violent husband, Colin -- who has been released from prison early -- a Good Samaritan and fan with an ulterior motive and Colin's jailhouse girlfriend, whose homicidal husband is due to arrive any minute. From WaxWorks/VideoWorks ... Based on true events, "Greystone Park" (2011) follows three aspiring filmmakers trying to document unexplainable events in an abandoned insane asylum
known as Greystone Park, where the trio stumble across a mysterious realm of escaped patients, ghosts and demonic shadows. The feature directorial debut by Sean Stone, Oliver Stone's son. Stars Sean Stone, Oliver Stone, Alexander Wraith, Antonella Lentini, John Schramm, Monique Zordan and Monique Van Vooren. From XLrator Media/ARC Entertainment ... When an unidentifiable corpse is discovered on the grounds of Streech Grange, two detectives (Corin Redgrave and Daniel Craig) have to decide whether it's the start of a new case -- or the solution to a missing person case which started 10 years earlier in "The Ice House" (1997), based on the award-winning novel by Minette Walters. From BBC Home Entertainment ... An upper-middle-class couple's life is destroyed when their only child is kidnapped and killed and, obsessed with revenge, the couple seizes an opportunity to kidnap the killer and drag him to a remote cabin where the husband, a doctor, puts his medical skills to ghastly work in "The Tortured" (2010), starring Erika Christensen, Jesse Metcalfe, Bill Lippincott and Bill Moseley. From IFC Films.


On the Indie Front:

In "Last Ride
" (2009 -- Australia), Hugo Weaving stars as a troubled father, a fugitive from the law, who one night snatches up his 10-year-old son Chook and drives off into the rugged Australian outback. On the run for committing a crime of violence, Kev and Chook spiral into an increasingly complex and moving relationship as they head deeper and deeper into an unknown future where the only guarantee is danger. Also stars Tom Russell, Anita Hegh, John Brumpton, Sonya Suares, Kelton Pell; from Music Box Films.


Foreign:

In "Nobody Else But You
" (2011 -- France), a bestselling crime novelist who is desperately looking for a new story hones his focus on the apparent suicide of a small-town woman, an aspiring model who thought she was the reincarnation of Marilyn Monroe. The case was closed before it even opened and the cause of death declared suicide by sleeping pills.
But the writer doesn't buy it and as he investigates the death, he finds that reality turns out to be stranger than fiction and uncovers the truth about the young woman's past and untimely death. Stars Jean-Paul Rouve and Sophie Quinton; from First Run Features ... When the last of a family of generals who have dedicated their lives to defending the Song Dynasty from foreign invaders is killed in battle, his widowed wife leads the other widows of the Yang clan into battle to continue the legacy of their husbands in "Legendary Amazons" (2011 -- China), starring Cecilia Cheung, Cheng Pei-Pei and Liu Ziaoqing. This remake of 1972's "The 14 Amazons" is from Well Go USA ... Three generations of a French family open up about their sexual experiences and desires after their 18-year-old son is caught masturbating in his biology class in "Sexual Chronicles of a French Family" (2012 -- French), starring Mathias Melloul, Valerie Maes, Stephan Hersoen and Leila Denio; from IFC Films.


For the Family:

Add three more Christmas family films to your holiday viewing list: "Christmas Miracle" (2012), in which a blizzard forces eight strangers to take refuge in a church, where they learn the true meaning of Christmas; from Gaiam Vivendi Entertainment ... "The Christmas Pageant" (2011), in which a temperamental Broadway director (Melissa Gilbert), fired from yet another job, begrudgingly takes on the job of directing a community
Christmas pageant in a small town; from Gaiam Vivendi Entertainment ... "The Heart of Christmas" (2011), the inspirational story of Austin and Julie Locke, who are devastated to learn that their young son, Dax, has been diagnosed with cancer. With courage, determination and faith, they decide to give Dax one last Christmas -- even if it has to be in October -- and their whole community rallies behind them; from Image Entertainment ... and "Power Rangers Samurai: Christmas Together, Friends Forever" (2012), which includes three holiday-themed episodes from the Power Rangers series: "Samurai Power Rangers: Christmas Together, Friends Forever," "Mighty Morphin Power Rangers -- I'm Dreaming of a White Ranger" and "Zeo Power Rangers -- A Season to Remember." From Lionsgate.

Also due this week: "Trooper and the Legend of the Golden Key" (2012), a Dove-approved family friendly film about the adventures of Trooper the Bloodhound and his 10-year-old friend Tommy as they investigate a mysterious legend; from Entertainment One ... "Big Bad Beetleborgs: Season One, Volume One" (1996), a three-disc set with 27 episodes, from Shout! Factory.


Special Interest:

In "Bill Moyers: A World of Ideas II -- Great Thinkers" (1988), legendary journalist Bill Moyers sits down with 16 of the world's smartest people for comprehensive conversations about American life. Features conversations with winners of the Nobel Prize, the Pulitzer, an Academy Award, and the Presidential Medal of Freedom, including Noam Chomsky, Jonas Salk, Cornel West, and Henry Steele Commager. Three-disc set plus a 12-page viewer's guide,
$59.99 from Athena ... "Chely Wright: Wish Me Away
" (2011) is a documentary on Chely Wright, the first Nashville music star to come out as gay. Using interviews with Chely, her family, her pastor, and key players in the music world, alongside Chely's intimate private video diaries, the film goes deep into her back story as an established star and then forward as she steps into the national spotlight to reveal her secret. From First Run Features ... In "The Ambassador
" (2011), Danish journalist Mads Brugger goes undercover as a European ambassador to embark on a dangerous yet darkly comic journey to uncover the blood diamond trade in Africa; from Image Entertainment/Drafthouse Films ... "Nazi Collaborators" (2011) is a 13-part documentary that explores the question, "How could anyone have collaborated with Adolph Hitler and the Nazis?" Drawing upon an unrivaled 4,000 hours of archival film, it shows how powerful individuals and organizations all across Europe and the Middle East collaborated, often with dark and disturbing motives, with the most evil regime of the 20th century. $39.98 from Shanachie Entertainment.

"Neil Young Journeys
" (2011) is Jonathan Demme's documentary that follows Young, traveling from his hometown of Omemee, Ontario, to Toronto's iconic music venue, Massey Hall, in a 1956 Ford Crown Victoria, while sharing stories about his life and childhood. Demme
weaves the stories together with mesmerizing music including live concert performances from the 2010 album Le Noise and powerful renditions of classics, From Sony ... The five-part documentary "Brave New World" (2011) explores recent headline-grabbing advancements in machines, health, technology, the environment, biology, and physics, to explore the amazing research and awesome inventions that will change the course of the world. Hosted by famed professor Stephen Hawking; $49.99 from Athena ... In "Nina Conti: Her Master's Voice" (2012), internationally acclaimed ventriloquist Nina Conti (daughter of famed actor Tom Conti) is at a career crossroads. Questioning whether she should continue in this bizarre career following the death of her lover and mentor, Ken Campbell, she takes his "bereaved" puppets on a pilgrimage to Vent Haven, the Kentucky resting place for puppets of dead ventriloquists. From Virgil Films ... Based on the New York Times best seller by Dinesh D'Souza, a former staffer for President Ronald Reagan and member of the American Enterprise Institute, "2016: Obama's America" (2012) explores President Barack Obama's past to speculate where America may be four years from now if he's re-elected. From Lionsgate.


From TV to Video:

"Alcatraz: The Complete Series" (2012) is a three-disc set with 13 episodes, on DVD and Blu-ray from Warner ... "Cagney & Lacey: The Complete Series" (1981-88) is a 30th anniversary celebration of the hit show's television premiere; it's a 32-disc set with 119 episodes of Seasons Two through Seven (starring Tyne Daly and Sharon
Gless), $139.99. Also available is a Limited-Edition Collector's Set with an additional 29 hours of special features that include the feature-length, made-for-television, 1981 film of the same name, starring Loretta Swit as Cagney and with Daly originating the role of Lacey, from which the series was spun off; the series' premiere season (six episodes) with Meg Foster as Cagney; four made-for-TV films, and much more, $169.99; from Visual Entertainment ... "Check It Out! Seasons 1 and 2" (2010-12) includes all 12 episodes of the Adult Swim series that parodies a local market's news magazine show, starring John C. Reilly as Dr. Steve Brule; from Cartoon Network ... "Columbo: The Complete Series" is a 34-disc set with all 69 episodes from "Columbo's" seven seasons and all 24 television movies, $149.98 from Universal ... "The Complete Red Green Show: High (Quality) Quantity Collection" (1991-2006) is a 50-disc collector's edition with all 15 seasons, $299.99 from Acorn Media ... "Degrassi the Next Generation: Season 11, Part 2" (2011-12) is a two-disc set, $19.99 from Echo Bridge ... "The Firm: The Complete Series" (2012) is a six-disc set with 23 episodes, $39.98 from Entertainment One ... "Gunsmoke: The Sixth Season, Volume 2" (1960-61) is a three-disc set with 18 episodes,
$36.98 from Paramount ... "Last of the Summer Wine: Vintage 1995 Reserve" (1995) features more episodes of the world's longest running sitcom about three old men from Yorkshire who have never grown up, in a two-disc set, $34.98 from BBC Home Entertainment ... "Mad Men: Season Five" (2012) includes all 13 episodes in a four-disc set, $49.98 from Lionsgate ... "Medical Center: The Complete Second Season" (1970-71) is a six-disc set with 24 episodes, $59.99 from Warner Archive ... "A Princess for Christmas" (2011) is a TV drama about an ordinary girl from Buffalo who gets swept away for Christmas to visit her long-lost royal family, from Lionsgate ... "Psych: The Complete Sixth Season" (2011-12) is a four-disc set with 16 episodes, $59.98 from Universal ... "Touch: The Complete First Season" (2012) is a three-disc set with 13 episodes, 49.98 from Fox ... "Waterloo Road Series One" (2006) is the North American DVD debut of the British series that follows the students and teachers at the beleaguered Waterloo Road Comprehensive School as they confront issues ranging from teen pregnancy to bullying, in a two-disc set with eight episodes, $39.99 from Acorn Media.

Check out other new October 16 DVD releases at OnVideo.