New on DVD and Blu-Ray the Week of September 18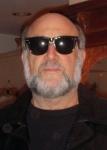 By Harley Lond - 09/17/12 at 11:02 PM CT
This week's theatrical-to-DVD highlights:

If you expect "The Cabin in the Woods" to be a straight-ahead horror thriller, you're in for a pleasant surprise. When a rambunctious group of five college friends steal away for a weekend of debauchery in an isolated country cabin, they're attacked by horrific supernatural creatures in a night of endless terror and bloodshed. But as the teens begin to exhibit standard horror movie behavior, a group of technicians in a control room are scrutinizing, and sometimes even
controlling, every move the terrified kids make. What? Fan favorites Joss Whedon and Drew Goddard turn the genre upside down with inside jokes, self-reflexive violence and a strong tongue-in-cheek attitude anchored by an over-the-top storyline. The Cabin in the Woods
stars Kristen Connolly, Chris Hemsworth, Anna Hutchison, Fran Kranz, Jesse Williams, Richard Jenkins, Bradley Whitford, Brian White and Amy Acker.

"Hysteria
" is a lighthearted, romantic comedy that tells the surprising story of the birth of the electro-mechanical vibrator at the very peak of Victorian prudishness. Though it's charming, funny and, at times, risqué, and staffed with an impressive cast, including Hugh Dancy, Maggie Gyllenhaal, Jonathan Pryce, Felicity Jones, Rupert Everett and Gemma Jones, it ends up relying too much on the inside-audience-joke that's based on the disconnect between our modern knowledge of sex and the 19th century discovery of the most popular sex tool of all time.

Also due this week: "The Best Exotic Marigold Hotel
," a dramady that follows a group of British retirees who decide to "outsource" their retirement to a hotel in the less expensive and seemingly exotic India. Unfortunately, a screener had not arrived by press time.


DVD Collectibles:

There's so many great release arriving this week it's difficult to decide where to begin, so we'll start off with our friends at The Criterion Collection, who never fail us with the
quality of their reissues. This week they have the Blu-ray debuts of a pair of great films by director Marcel Carne and screenwriter Jacques Prevert, "Children of Paradise
" (1945) and "Les visiteurs du soir
" (1942). Poetic realism reached sublime heights with "Children of Paradise (Les enfants du paradis)," widely considered one of the greatest films of all time. This nimble depiction of 19th-century Paris's theatrical demimonde, filmed during World War II, follows a mysterious woman (Arletty) loved by four different men (all based on historical figures): an actor, a criminal, a count, and, most poignantly, a street mime (Jean-Louis Barrault, in a longing-suffused performance for the ages). With sensitivity and dramatic elan, director Marcel Carne and screenwriter Jacques Prevert resurrect a world teeming with hucksters and aristocrats, thieves and courtesans, pimps and seers. Thanks to a major new restoration, this iconic classic looks and sounds richer and more detailed than ever. New high-definition digital transfer from Pathe's 2011 restoration, with uncompressed monaural soundtrack. Extras include "Once Upon a Time: Children of Paradise," a 2010 documentary on the making of the film; "The Birth of Children of Paradise," a 1967 German documentary that features interviews with cast members Arletty, Jean-Louis Barrault, Pierre Brasseur, production designer Alexandre Trauner and others; and a booklet featuring an essay by film scholar Dudley Andrew and excerpts from a 1990 interview with director Marcel Carne.

A work of poetry and dark humor, "Les visiteurs du soir" is a lyrical medieval fantasy. Two strangers (Arletty and Alain Cuny), dressed as minstrels, arrive at a castle in advance of court festivities -- and it is revealed that they are actually emissaries of the devil himself, dispatched to spread heartbreak and suffering. Their plans, however, are thwarted by an unexpected intrusion: human love. Often interpreted as an allegory for the Nazi occupation of France, during which it was made, "Les visiteurs du soir" is a moving and whimsical tale of love conquering all. New high-definition digital restoration, with uncompressed monaural soundtrack.

On the American side, Paramount has finally released "Indiana Jones: The Complete Adventures
" on Blu-ray. The nicely anointed package includes all four films, "Raiders of
the Lost Ark," "Indiana Jones and the Temple of Doom," "Indiana Jones and the Last Crusade" and "Indiana Jones and the Kingdom of the Crystal Skull." "Raiders of the Lost Ark" has been meticulously restored under the supervision of Steven Spielberg and sound designer Ben Burtt, with careful attention to preserving the original look, sound and feel of the film. The original negative was first scanned at 4K and then examined frame-by-frame so that any damage could be repaired. The sound design was similarly preserved using Burtt's original master mix, which had been archived and unused since 1981. New stereo surrounds were created using the original music tracks and original effects recorded in stereo but used previously only in mono.In addition, the sub bass was redone up to modern specifications and care was taken to improve dialogue and correct small technical flaws. An impressive viewing (and listening) feat.

"Ed Wood
" (1994), directed by Tim Burton and starring Johnny Depp, Martin Landau (in one of the most incredible performances of his career), Sarah Jessica Parker, Patricia Arquette, Jeffrey Jones, Vincent D'Onofrio and Bill Murray, makes its Blu-ray debut by Disney. Goodies on the disc include deleted scenes, "Making Bela" make-up featurette, "Pie Plates Over
Hollywood" production design featurette, "Let's Shoot the F#*%@r!" behind-the-scenes featurette, "The Theremin" documentary, commentary with cast and filmmakers, and a Howard Shore music video. Also from Disney: "Judge Dredd
" (1995), starring Sylvester Stallone, Armand Assante, Rob Schneider, Jurgen Prochnow, Max von Sydow, Diane Lane, Joanna Miles, Joan Chen and Balthazar Getty ... From Warner comes the Blu-ray debuts of "Devil's Advocate
: Unrated Director's Cut" (1997), directed by Taylor Hackford and starring Al Pacino, Keanu Reeves and Charlize Thereon, with commentary by Hackford and deleted scenes; and "Queen of the Damned
" (2002), starring Aaliyah, Stuart Townsend and Marguerite Moreau. Extras include an "Aaliyah Remembered" tribute, "Creating the Vampires" featurette, "The Music of Lestat" featurette, commentary, additional scenes, gag reel, three music videos ... Fox will release the Blu-ray debuts of two films by Danny DeVito: "Hoffa
" (1992), starring Jack Nicholson, Danny DeVito, Armand Assante, J.T. Walsh, John C. Reilly and Frank Whaley; and "War of the Roses
" (1989), starring Michael Douglas, Kathleen Turner, Danny DeVito, Marianne Sagebrecht, Sean Astin and Heather Fairfield.

Two other notable releases this week: "Chico & Rita
" (2011), which was nominated for a 2012 Academy Award for Best Animated Feature, takes place in Cuba in 1948 and follows Chico, a young piano player with big dreams, and Rita, a beautiful singer with an extraordinary voice, who chase their ambitions and each other from Havana to New York and Hollywood to Paris, in a story of love and heartbreak spanning six decades. The original soundtrack by multi-Grammy-winning Bebo Valdes features the music of Dizzy Gillespie, Thelonius Monk, Charlie Parker, Tito Puente and others. From Flatiron Film Company/New Video ... "End of the Road"
(1970), directed by Aram Avakian, co-written by Terry Southern, and starring Stacy Keach, Harris Yulin, Dorothy Tristan, James Earl Jones and Grayson Hall, is based on the book by John Barth, known for his post-modernist and metafictive works (posing questions about relationship between fiction and reality). After a catatonic episode on a railway station platform after his college graduation, Jacob Horner (Keach) is taken to "The Farm," a bizarre insane asylum run by Doctor D (Jones). After being "cured," Jacob takes a job as an English lecturer at a nearby college and begins a disastrous affair with the wife of a colleague. This seventies art house film with a strong anti-establishment sensibility needs to be seen -- it's a hidden gem from the revolutionary film fervor of the era, but be forewarned: It's tough going at times because some of the film's artifice (the opening collage of images depicting the war in Vietnam and the assassinations of Robert Kennedy and Martin Luther King Jr., among other horrors of mid-Century America; the wild jumpcuts; out-of-focus photography; and deliberately mannered acting and dialogue) just doesn't hold up after 40 some years. Still, it's a document of its time, and features the first starring roles of Jones, Keach, Yulin, and Avakian's wife, Tristan, and was the debut for cinematographer Gordon Willis. From Warner.


Buzzin' the 'B's:

After failing to get his wife pregnant, a guy recruits his pals to steal the deposit he left at a sperm bank years before in "The Babymakers
" (2012), starring Paul Schneider, Olivia Munn, Kevin Heffernan and Wood Harris. On DVD and Blu-ray from Millennium Entertainment ... In "Bait
3D" (2012), starring Xavier Samuel, Sharni Vinson, Alex Russell and Julian McMahon, a group of survivors in a sleepy beach town find themselves trapped inside a submerged supermarket after a freak tsunami; as they try to escape to safety, they soon discover that there is a predator among them more deadly than the threat of drowning -- ­vicious great white sharks lurking in the water, hungry for fresh meat. On DVD, Blu-ray Disc, Blu-ray 3D, from Anchor Bay ... "Conception" (2011) is a romantic comedy that proves it takes more than sex to make a baby. From a couple fighting the odds of fertility to young
teenagers losing their virginity, the film follows nine very different couples on the night they conceive, showing that sex can sometimes be more neurotic than erotic. Stars Pamela Adlon, David Arquette, Aaron Ashmore, Moon Bloodgood, Julie Bowen, Connie Britton, Jennifer Finnigan, Tim Griffin, Steve Howey, Sarah Hyland, Jennifer Jostyn and Leila Charles Leigh. From Tribeca Film/Cinedigm ... A substitute teacher (Adrien Brody) who drifts from classroom to classroom and school to school finally finds a connection to the students and teachers during his latest assignment at an apathetic public school in "Detachment
" (2011), directed by Tony Kaye and also starring Marcia Gay Harden, Sami Gayle, Christina Hendricks, William Petersen, Bryan Cranston, Tim Blake Nelson, Betty Kaye, Lucy Liu, Blythe Danner and James Caan. From Tribeca Film/Cinedigm ... A fallen angel attempts to redeem himself after failing to protect a child in his care by involving himself in a crime case that follows on from the child's death in "Godforsaken" (2010), starring Annabel Wright, Trevor White, Nick Ashdon and Vernon Dobtcheff. From MTI Home Video.

"Gone Hollywood" (2010) follows the journey of a handsome actor (Fernando Carrillo) who, after coming to Hollywood, is skyrocketed to stardom by a hit television show, only to fall on tough times after that first big break turns into a dead end. Down on his luck, he gets a surprise curveball when his late father leaves him a fortune -- but there's a catch -- he must go back home to reopen his dad's bar. From Image Entertainment ... In "Magic of Belle Isle
" (2012), directed by Rob Reiner and starring Morgan Freeman, Virginia Madsen, Madeline Carroll, Kenan Thompson and Fred Willard, a famous Western novelist whose struggle with alcoholism has sapped his passion for writing takes a lakeside cabin for the summer in picturesque Belle Isle, and befriends the family next door -- an attractive single mom and her young daughters, who help him find inspiration again. On DVD and Blu-ray from Magnolia Home Entertainment ... In "Revenant
" (2011), starring David Anders, Chris Wylde, Louise
Griffiths and Jacy King, a fallen soldier who somehow finds he has joined the ranks of the living dead decides to do law enforcement a favor by cleaning up the streets. From Lionsgate ... "Salvation Boulevard
" (2011) is a dark comedy set in the world of fundamentalist Christians and mega-churches. Born-again Christian Carl (Greg Kinnear) witnesses his evangelical pastor, Dan Day (Pierce Brosnan), accidently shoot a man in the head. Framed by the pastor and forced to run, Carl must now tangle with his family, the devout mega-church followers, a Mexican crime lord and Pastor Day himself. Co-stars Jennifer Connelly, Ed Harris, Marisa Tomei and Ciaran Hinds. From Sony ... When a young "good time girl" witnesses a violent act committed by two Sheriff's Deputies, she heads for the safety of the wilderness, stumbling onto the cabin of a recluse who prefers to keep civilization at arm's length; his solitary life spirals into chaos when the girl shows up, followed by the deputies in "The Victim
" (2011), starring Michael Biehn, Jennifer Blanc, Ryan Honey, Denny Kirkwood and Danielle Harris. On DVD and Blu-ray from Anchor Bay ... "Winning Favor" (2012) is a family-friendly small-town basketball melodrama about competing high school teams. Stars Mathew Ashford, Bonnie Johnson and Dallas Mix. From Entertainment One.


Foreign:

In "The Woman in the Fifth
" (2011 -- France), starring Ethan Hawke, Kristin Scott Thomas and Joanna Kulig, a down-and-out college lecturer flees to Paris after a scandal costs him his job. In the City of Lights, he tries to reconcile with his wife and daughter, taking a room in a shady hotel and getting an equally shady job as a night watchman; he eventually meets a mysterious widow and begins an affair with her that leads to a series of inexplicable events -- including death and destruction. From New Video ... In the critically acclaimed "Oslo, August 31st
" (2012 -- Norway), a young man on the verge of successfully completing treatment at a drug rehab in the countryside is allowed to go into Oslo for a job interview but instead uses the opportunity to revisit friends and old haunts, spending the day and night wrestling with the chance of love and the possibility of a new life. From Strand Releasing.


For the Family:

"Thomas & Friends: Blue Mountain Mystery -- The Movie" (2012) is a new feature that finds a mystery engine on the Island of Sodor; Thomas must track down clues to discover the lost engine, along the way revealing the power of friendship. On DVD and Blu-ray/DVD Combo from Lionsgate ... "Best of Wubbzy: Fan's Choice" (2012)showcases six engaging stories -- the most popular as determined by a special "Wow! Wow! Wubbzy!" Facebook fan vote: "Follow The Leader," "The Wubbzy Shuffle," "Wubbzy The Star," "Tooth or Dare," "Wubbzy's Makeover" and "Wubbzy Bounces Back" -- plus a special bonus seventh episode, "Wubbzy The Hero." $14.98 from Anchor Bay.


Special Interest:

"Speak" (2012) is a fascinating documentary film about the fear of public speaking and an exploration of the Toastmasters World Championship of Public Speaking. Filmmakers Paul Galichia and Brian Weidling embarked on an almost two year journey conducting hundreds of interviews about public speaking anxiety as well as capturing every stage of the tense, highly competitive World Championship of Public Speaking. It all culminates in a week of fascinating human drama in Calgary, Alberta, after which one person is crowned "World Champion of Public Speaking." Funny, inspiring, moving, and utterly absorbing, the docu follows the trail of those brave souls who take on the fear of public speaking -- the world's number one fear -- and live to tell the tale. From Tumbleweed Entertainment ... "Steve Martin: The Television Stuff" (2011) is a three-disc set of funnyman Steve Martin's stand-up and TV work, including "On Location With Steve Martin" (1976), "Steve Martin: A Wild And Crazy Guy" (1978), "Steve Martin: Comedy Is Not Pretty" (1980), "All Commercials
... A Steve Martin Special" (1980), "Steve Martin's Best Show Ever" (1981), "Homage to Steve" (1984) and "Bits And Pieces" (1966-2005), a collection of Steve's television guest appearances, speeches and music videos. Includes a 24-page booklet. From Shout! Factory ... "American Experience: Death and The Civil War" (2012) is a Ric Burns' documentary that explores an essential but largely overlooked aspect of the most pivotal event in American history: the transformation of the nation by the death of an estimated 750,000 people in four dark and searing years from 1861 to 1865. From PBS Distribution ... "Something from Nothing: The Art of Rap
" (2012) is a critically-acclaimed documentary directed and hosted by rap legend Ice-T that explores the craft and skills of rap, delving into what goes on inside the minds and erupts from the pens of rap legends. The performance film features some of the genre's biggest talents, including Chuck D, Grandmaster Caz, Eminem, Snoop Dogg, Melle Mel, Q-Tip, Redman, Mos Def, Afrika Bambaataa, B Real, Immortal Technique, Ice Cube, MC Lyte, Nas, Dr. Dre, KRS One, Common and Kanye West. $19.97 from Indomina Releasing ... A&E has three releases this week: "James Bond Gadgets" (2007), a History documentary that is a comprehensive guide to the cars, weapons and cool gadgets used in the James Bond films. Bonus: The Ian Fleming episode of Biography; $19.95 ... "Secret Access: The Presidency" (2012) is a three-disc set with three documentaries: "Secret Access: Air Force One," "The White House: Behind Closed Doors" and "The President," $29.95 ... "America's Book of Secrets" (2012) is a three-disc set with 10 episodes of the series that exposes the timeless mysteries of our most-guarded institutions: The White House, the Pentagon, Area 51, Fort Knox, West Point ... and even the Playboy Mansion. $29.95.


From TV to Video:

"Best of Ancient Aliens" (2012) features four of the series' most compelling episodes, on Blu-ray/DVD Combo for $19.95, from A&E ... "Cajun Pawn Stars: Season One" (2012) is a single disc with eight episodes, $19.95 from A&E ... "Get a Life: The Complete Series" (1990-92) is a five-disc set with 25 episodes, from Shout! Factory ... "Hawaii Five-O (2010): The Second Season" (2011-12), is a six-disc set with 23 episodes, on DVD, $59.99 and Blu-ray Disc, $69.99, with an "Aloha Action!" "Hawaii Five-O'Ahu" interactive guide, a gag reel, "Becoming a SEAL: An Insider's Guide to the World's Toughest Training" featurette and deleted scenes, from CBS/Paramount ...
"Last of the Summer Wine: Vintage 1993" (1993) features more episodes of the world's longest running sitcom, about three old men from Yorkshire who have never grown up, in a two-disc set, $34.98 from BBC Home Entertainment ... "The Mentalist: The Complete Fourth Season" (2011-12) is a five-disc set with 24 episodes, $59.98 with a "California Bureau of Investigation (CBI): Behind the Badge" featurette, from Warner ... "Modern Family: The Complete Third Season" (2011-12) is a three-disc set with 24 episodes on DVD, $49.99, and Blu-ray Disc, $59.99, with such extras as deleted family interviews, deleted and extended scenes, "Destination: Wyoming," "A Day on the Set With Ty," "Adventures of the Modern Family Kids," "A Modern Family Christmas," "Driving Lessons," "Ed O'Neill Gets a Star," "Modern Family Goes to Disneyland," and a gag reel, from Fox ... "Rawhide Season Five: Volume One and Volume Two" (1962-63), is comprised of two four-disc sets, $42.99 each, from CBS/Paramount ... "Suburgatory: The Complete First Season" (2011-12) is a three-disc set with 22 episodes, with featurettes, a gag reel and unaired scenes, from Warner ... "Supernatural: The Complete Seventh Season" (2011-12) is a four-disc set with 23 episodes, $59.98 on DVD and Blu-ray, with featurettes, commentaries, a gag reel and outtakes, from Warner.

Check out other new September 18 DVD releases at OnVideo.