New on DVD and Blu-ray Week of August 21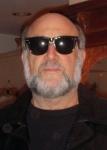 By Harley Lond - 08/21/12 at 10:57 AM CT
One of the highlights so far this year -- one lacking in stand-out cinema fare -- was "Bernie," Richard Linklater's quirky black comedy starring Jack Black as the beloved assistant funeral director in the small town of Carthage, Texas. Bernie Tiede taught Sunday school, sang in the church choir and was always willing to lend a helping hand, but when he befriended Marjorie Nugent (Shirley MacLaine), the town's resident wealthy widow, he got a taste of nastiness that even his kind heart couldn't handle. And when it became apparent that Bernie
had murdered Marjorie -- and covered up the crime for months -- the shocked townspeople rallied to Bernie's aid. Linklater is firmly in control of this little gem, giving us a slice of Americana that just boggles the mind (more so since it's a true story, adapted from an article by famed true crime journalist Skip Hollandsworth). Linklater uses a Greek chorus of townspeople -- some real, some actors -- to comment on the proceedings, giving the film a heightened sense of verisimilitude. One of Black's best performances to date.

Also this week: "A Separation
," winner of the Academy Award, Golden Globe, and Independent Spirit Award for Best Foreign Language film, about a married couple faced with a difficult decision -- to improve the life of their child by moving to another country or to stay in Iran and look after a deteriorating parent who has Alzheimer's disease. That's the surface of the film; using a very sophisticated and multi-layered screenplay, sharp mise-en-scene, and emotional performances, director Asghar Farhadi raises crucial questions about family relationships between parents and children, men and women, the condition of women in Iran, and how one's beliefs, religious and otherwise, affect our lives.

Also due: "The Dictator
," Sacha Baron Cohen's slapstick comedy diatribe on power and powerlessness, about a dictator forced to live in America; and "Chimpanzee
," a DisneyNature production about an orphaned chimp surprisingly adopted by the Alpha Male of his group.

There's two Roger Corman classics arriving this week from Shout! Factory: "Sweet Kill" (1973), in which Tab Hunter gives a chilling performance as Eddie Collins, a lonely and frustrated high school gym teacher who finds that he is unable to perform sexually with women because of repressed memories of his mother ... until he finds that he's able to get aroused by dead women. Written and directed by Curtis Hanson.; and "Naked Angels"
(1969), an inside look at the bizarre lifestyles of outlaw bikers pitting the Hells Angels against the Las Vegas Hotdoggers.

Debuting on Blu-ray this week: "Halloween 4
," "Halloween V
," "The Aristocats
," and "The Rescuers: 35th Anniversary Edition (The Rescuers / The Rescuers Down Under)
."


From TV to Video:

"The Adventures of Tintin Season Three" (1993) is a two-disc set with 13 episodes, $19.93 from Shout! Factory ... "The Closer: The Complete Seventh and Final Season" (2011-12) is a five-disc set with 21 episodes, from Warner ... "House: Season Eight: The Final Season" (2011-12) is a five-disc set with 22 episodes, $59.98 from Universal ... "Mike & Molly: The Complete Second Season" (2011-12) is a three-disc set with 23 episodes, $44.98 from Warner.


Buzzin' the 'B's:

The son of a slain NYPD officer joins the force only to discover the villainous story behind his father's death in "Freelancers
" (2012), starring Curtis "50 Cent" Jackson, Robert De Niro, Forest Whitaker, Dana Delaney, Beau Garrett, Malcolm Goodwin, Ryan O'Nan and Anabelle Acosta. From Lionsgate ... In Prague, two skilled assassins make themselves available for hire to the Mafia: One assassin (Cuba Gooding Jr.) takes a job with a gang he was once hired to eliminate, launching an all-out mob war; another assassin (Dolph Lundgren) is hired to take out
the first one in "One in the Chamber" (2011), from Anchor Bay ... In "Elevator
" (2011), starring John Getz, Joey Slotnick, Anita Briem and Shirley Knight, racism collides with corporate greed when nine strangers are trapped in a Wall Street elevator, and one of them has a bomb. From Inception Media Group ... In "Home Run Showdown" (2011), starring Kyle Kirk, Matthew Lillard, Dean Cain, Annabeth Gish and Barry Bostwick, two little league teams take on their coaches' sibling rivalry: When the new kid in town starts his own team to challenge the resident team, he persuades a washed-up minor leaguer to be coach and go head to head with his arrogant ex-major league brother. From Image Entertainment ... In a bleak future in "Hell" (2011 -- Germany), starring Hannah Herzsprung, Lars Eidinger, Stipe Erceg, Lisa Vicari and Angela Winkler, the sun has turned the entire world into a baked and barren wasteland; forests are scorched, animal carcasses line the roads. Even the nights are dazzling bright. A small band of survivors head for the mountains against all odds in an effort to find water -- and safety. From ARC Entertainment ... "Zombie A-Hole" (2012), starring Brandon Salkil, Jessica Daniels and Josh Eal, is an action packed zombie slasher flick with grindhouse attitude filled with blood, boobs, special FX, and southern rock: The story of a religious cowboy, a lost soul, and a beautiful one-eyed grease monkey fixing to exact bloody vengeance on the same undead S.O.B. From MVD Entertainment Group.


On the Indie Front:
"Weekend
" (2011) is the sensual, remarkably observed, beautifully acted breakout feature from British writer-director-editor Andrew Haigh about a one-night-stand that develops into a weekend-long idyll for two very different young men (Tom Cullen and Chris New) in Midlands England. It's an emotionally naked film that's both an invaluable snapshot of the complexities of contemporary gay living and a universally identifiable portrait of a love affair. From The Criterion Collection ... In "Virginia
" (2010), starring Emma Roberts, Jennifer Connelly, Toby Jones, Ed Harris, Harrison Gilbertson, Carrie Preston, Yeardley Smith
and Amy Madigan, a sheriff sees his state senate bid slide out onto the ice when his daughter begins to date the son of a charming but psychologically disturbed woman with whom the sheriff has engaged in a two-decade-long affair. From Entertainment One ... "Let Go" (2011), starring Kevin Hart, Gillian Jacobs, Ed Asner and David Denman, is an ensemble comedy that follows the intertwining stories of a melancholy parole officer struggling with the doldrums of married life, and three eccentric ex-convicts that were recently placed under his supervision. From Entertainment One ... In "Hide Away" (2011), starring Josh Lucas, Ayelet Zurer, James Cromwell and Jon Tenney, a successful businessman attempting to resurrect his life buys a dilapidated sailboat and sets out to restore it; thrown into the mix are three mysterious residents of the harbor town: a waitress, always one puff away from her last cigarette; the veteran mariner, a salty, soulful man unable to reconcile his own past and traverses; and a newly single father relishing his freedom. From Flatiron Film Co./New Video.


Foreign:

Seven long-lost childhood girlfriends from the 1980s come together once again in middle age, discovering that just maybe you can come home again in the critically acclaimed heartwarming "Sunny" (2011 -- South Korea), starring Ho-jeong Yu, Eun-kyeong Sim and Hee-kyung Jin.
From CJ Entertainment America ... And from indie powerhouse Strand Releasing comes "Bonsai
" (2011 -- Chile), starring Diego Noguera, Natalia Galgani, Gabriela Arancibia, Trinidad Gonzalez and Hugo Medina. Julio is a struggling young writer who has hit a wall. Unemployed and involved in a half-hearted relationship with his neighbor, things are finally starting to look up when he gets an interview with a renowned author to transcribe his latest work. Things don't go as planned, however, and Julio doesn't get the job. Instead of admitting the truth to his girlfriend, he pretends to be transcribing the novel while actually writing his own story. Searching for inspiration and a plot, Julio revisits a romance he had eight years ago when studying literature in Valdivia. As Julio's novel progresses, so does his fondness for the past and of the love he let slip away.

Check out other new August 21 DVD releases at OnVideo.

And please check out our first eBook, "The Hollywood Guide to Marilyn Monroe" at Amazon's Kindle store.