New on DVD and Blu-ray Week of August 14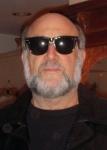 By Harley Lond - 08/14/12 at 02:01 AM CT
This Week's Highlights:

It's definitely an exciting week on the home video front, with a spate of thrilling action-adventures to liven up your viewing enjoyment. The top release of the week is Saturday's "The Hunger Games," the big-screen adaptation of the first in the trilogy of books by Suzanne Collins that takes place in a dystopian future North America. Well acted, fast paced and fairly faithful to the book, the film revolves around 16-year-old Katniss Everdeen (Jennifer Lawrence) who volunteers in her younger sister's place to enter The Hunger Games
, a nationally televised event in which teen "Tributes" must fight one another until only one
survivor remains. The excellent supporting cast includes Josh Hutcherson, Stanley Tucci, Wes Bentley, Willow Shields, Liam Hemsworth, Elizabeth Banks, Woody Harrelson, Toby Jones and Donald Sutherland. Next up is "The Raid: Redemption
," a no-holds bared bloody actioner from Indonesia about an elite special-forces team that must extract a brutal crime lord from the top floor of a rundown 15-story apartment block. Led by rookie Rama (Iko Uwais), the team must go floor-to-floor and door-to-door, fighting off killers, rapists and thieves to complete the mission and escape with their lives. Rounding out the excitement is the Blu-ray debut of "Jaws
," Steven Spielberg's iconic 1975 thriller about a great white shark that threatens a summer resort and the men who hunt it down. This is the film that set the scene for all summer "blockbusters" to come -- and changed the way summer films -- and all films - were marketed. Starred Roy Scheider, Robert Shaw, Richard Dreyfuss, Lorraine Gary and Murray Hamilton. The film is digitally remastered and fully restored with a 7.1 surround sound mix and includes a new feature-length documentary "The Shark is Still Working: The Impact and Legacy of Jaws," "Jaws: The Restoration," "The Making of Jaws," "From the Set," deleted scenes and outtakes, "Jaws" archives and more.


Three films from The Criterion Collection hit the shelves this week: two from Belgian filmmaker brothers Luc and Jean-Pierre Dardenne, "La promesse
" (1996), an absorbing drama about a teenager who gradually comes to understand the implications of his father's making a living off of illegal alien workers, and "Rosetta
" (1999), an intense verite drama that closely follows a poor young woman struggling to hold on to a job to support herself and her alcoholic mother. It's a swift and simple tale made revelatory by the raw, empathetic way in which the directors render Rosetta's desperation, keeping the camera nearly perched on her shoulder throughout. The third release is the Blu-ray debut of "The Royal Tenenbaums
" (2001), an hilarious, touching, and brilliantly stylized study of melancholy and redemption -- from director Wes Anderson -- about family patriarch Royal Tenenbaum( Gene Hackman), estranged from his wife (Anjelica Huston) and three brilliant children, ­Chas (Ben Stiller), a real-estate genius, Margot (Gwyneth Paltrow), a literary prodigy, and Richie (Luke Wilson), a junior champion tennis player, who tries to reconnect with his past.


From TV to Video:

"Community: The Complete Third Season" (2011-12) is a three-disc set with 22 episodes, from Sony ... "Dalziel & Pascoe: Season 6" (2001) is a two-disc set of four mysteries featuring the mismatched pair of detectives -- grumpy old-school copper Andy Dalziel and his well-mannered university-educated partner Peter Pascoe -- as they face more perplexing cases, $29.98 from BBC Home Entertainment ... "Dance Moms: Season One" (2011) is a four-disc set with 13 episodes, $29.95 from A&E ... "Doctor Who: Spearhead From Space Special Edition" and "Doctor Who: The Greatest Show In The Galaxy" are the latest releases from the time and space traveler's series, from BBC Home Entertainment ... "The Forsyte Saga Collection" is the complete unedited U.K. broadcast edition, including the two complete miniseries that tell the story of a family bitterly divided by ambition, adultery,
and revenge. Based on John Galsworthy's epic Forsyte novels. $59.99 from Acorn Media ... "Glee: The Complete Third Season" (2011-12) is a six-disc set with 22 episodes, $59.98 from Fox ... "Judge John Deed: Season Six" (2007) is a two-disc set with four episodes (two mysteries) featuring Martin Shaw as unrelenting idealistic and rebellious Judge John Deed, $29.98 from BBC Home Entertainment ... "Lake Effects" (2012) is an extended version of the Hallmark Movie Channel Original in which a Los Angeles attorney returns to her small lakeside town to reunite with her completely different art teacher sister and their mother to settle their deceased father/husband's estate -- with the aid of his wily spirit. From Anchor Bay ... "The Lieutenant" (1963-64) is the long-awaited classic TV series from Star Trek creator Gene Roddenberry, making its DVD debut exclusively on WarnerArchive.com. This was Roddenberry's first TV series (as both creator and producer). What has become a huge fan base clamoring to get the 29 episodes will now get its wish. The new DVD has been restored and includes an unseen theatrical iteration. Gary Lockwood stars as an easy-going Marine Corps lieutenant who commands a colorful crew of raw recruits ... "Pawn Stars: Volume 5" (2011-12) is a two-disc set with 16 episodes, $19.95 from A&E.


Buzzin' the 'B's:

In "Kill List
" (2011), starring Neil Maskell, Michael Smiley and MyAnna Buring, a hitman takes a new assignment with the promise of a big payoff for three killings: kill a priest, then a dealer in torture porn, and finally a member of Parliament. The task soon unravels, sending the killer into the heart of darkness. From IFC Entertainment ... "The Snowtown Murders
" (2011), starring Louise Harris, Daniel Henshall and Lucas Pittaway, is based on true events in Snowtown, Australis, in 1999. Sixteen-year-old Jamie falls in with his mother's new boyfriend and his crowd of self-appointed neighborhood watchmen, a relationship that leads to a spree of torture and murder. From IFC Films/MPI Media Group ... When Havana begins to fill up with zombies, two friends hatch a plan to launch a zombie extermination service in the satire "Juan of the Dead
" (2011), starring Alexis Dias de Villegas and Jorge Molina. From Entertainment One ... When a masked stranger reveals to a man that his
estranged wife and her lover are buried underground in a wooden box and their oxygen will run out in 75 minutes, he must engage in a dangerous game of cat-and-mouse in order to save his wife ... and himself in "Coffin" (2011), starring Kevin Sorbo, Bruce Davison, Johnny Alonso, Sunny Doench and Patrick Barnitt. From MTI Home Video ... "Girl Walks Into a Bar
" (2011) is an ensemble drama that weaves together a group of strangers through interlocking stories that unfold across ten different bars in L.A., starring Alexis Bledel, Emmanuelle Chriqui, Rosario Dawson, Danny DeVito, Robert Forster, Carla Gugino, Josh Hartnett and Zachary Quinto. From Entertainment One ... When an unknown vigilante begins killing high-priority terrorists from America's Most Wanted list in Europe, a former FBI field agent is brought in by the U.S. Ambassador to discover the identity of the assassin in "Assassin's Bullet
" (2012), starring Christian Slater, Donald Sutherland, Elika Portnoy and Timothy Spall. From Arc Entertainment ... "Tonight You're Mine
" (2012)is an indie-rock, romantic comedy that follows two feuding rock stars who end up handcuffed together for 24 hours at a music festival. Stars Luke Treadaway, Natalia Tena, Mathew Baynton and Alastair Mackenzie. From Sony ... In "Breathless
" (2012), starring Val Kilmer, Ray Liotta, Gina Gershon, Kelli Giddish and Wayne Duvall, a strong-willed Texas woman who's had enough of her untrustworthy husband's criminal acts and lack of husbandry enlists the help of her old friend to help her figure out what to do; the situation quickly escalates into a tale of revenge and survival that resolves in true Texas fashion: bold and ruthless. From Anchor Bay.


On the Indie Front:

Set in the ballroom world originally memorialized by the documentary "Paris Is Burning," "Leave It on the Floor
" (2012) is an original musical that takes place in Los Angeles 2011: Thrown out of his home by his dysfunctional mother, Brad (Ephraim Sykes) steals her car and travels into L.A. where, through a chance encounter, he stumbles into a noisy raucous, chaotic event and meets and joins up with the ragtag members of the struggling and offbeat House of Eminence. From Wolfe Video.


For the Family:

"Chuggington: Traintastic Adventures" (2012) includes six episodes of the CGI-animated TV series that features the humorous adventures of Koko, Wilson and Brewster, three trainee engines each with their own unique personality. The series offer adventures and life lessons for preschoolers. $14.98 from Anchor Bay ... "Astonishing X-Men: Torn" (2012) is the third installment in the Marvel Knights animation series with panel-by-panel graphics, written by Joss Whedon with art by John Cassaday. $14.97 from Shout! Factory ... "The Smurfs and the Magic Flute" (1983)is the U.S. DVD debut of the animated feature in which the Smurfs must recover a stolen magical flute to save the kingdom. From Fabulous Films/The Shout! Factory.


Special Interest:

"Barack Obama: From His Childhood to the Presidency" (2012) chronicles Obama's early years in Honolulu to his history-making presidential win. Features insightful interviews with friends and family members, as well as previously unreleased footage of Obama's campaign and victory. $19.95 from A&E ... "Fidel" (1971) is Saul Landau's landmark documentary -- preserved by the National Film Preservation Foundation -- provides a unique view of Cuba's controversial and most polarizing leader. In 1968, Castro took filmmaker and activist Saul Landau on a week-long jeep ride through the eastern mountains. There, he plays baseball with a group of peasants, visits his pre-school and trades jokes with a 98-year old man. Fidel also
listens to the people's concerns about food distribution, bad roads and transportation. The film contains rare and fascinating archive footage of the Bay of Pigs invasion and scenes of Che Guevara alongside interviews with political prisoners. In Spanish with English subtitles. $19.95 from Cinema Libre Studio ... "Paradise Lost 3: Purgatory
" (2011) is the new installment of Joe Berlinger and Bruce Sinofsky's HBO documentary film series about the notorious 1993 "West Memphis Three" child murders, chronicles the 18-year fight to prove the innocence of Damien Echols, Jason Baldwin and Jessie Misskelley, incarcerated for an alleged Satanic ritual killing the convicted men -- and their supporters worldwide -- maintain they did not commit. With Echols on death row and Baldwin and Misskelley serving life sentences, "Paradise Lost 3" examines a horrifying crime with fresh insights that only the passage of time can provide. Facts are reexamined, new evidence is revealed, and new suspects this documentary is a provocative examination of American justice and a celebration of the power of cinema to effect social change: All three were released from prison in August 2011. From New Video ... "Titanic: 100 Years in 3D" (2012): In 2010, an unprecedented expedition by Woods Hole Oceanographic Institute and RMS Titanic, Inc. went on location to document the entire wreck site of Titanic, using high-resolution optical video, sonar, acoustic imaging, and 3D HD video and acoustic modeling. These incredible visuals are accompanied by the untold stories of people who were on the ship, narrated in voice-over. $29.95 from A&E.

First Run features has four fascinating films available this week: "Art Is ... The Permanent Revolution" (2012): The anger and outrage captured by graphic artists and printmakers have defined revolutions through the centuries, depicting the human condition in all its glories and struggles so powerfully that perceptions, attitudes and politics have been dramatically influenced. In this documentary, three contemporary artists and a master printer explore how social reality and protest are conveyed in art. While the stirring works of the masters sweep by -- among them graphics by Rembrandt, Goya, Daumier, Kollwitz, Dix, Grosz and Picasso -- the making of an etching, a woodcut and a lithograph unfolds before our eyes as the contemporary artists join their illustrious predecessors in creating art of social engagement ... "The Callers" (2011) is a documentary that explores the world of auctions with a group of Pennsylvania auctioneers who move mounds of merchandise to eager buyers, year-round ... "Inventing Our Life: The Kibbutz Experiment" (2011): Set against the backdrop of
the kibbutz movement's 100-year history, this documentary reveals the heartbreak and hope of Israel's communal living experiment as a new generation of women and men confront an essential question: can a radically socialist institution survive a new capitalist reality? ... "Master Qi and the Monkey King" (2012): This beautifully realized documentary chronicles the life and work of Qi Shu Fang, one of the preeminent masters of Chinese Opera living in the United States. It is a story of ambition, love, the creative impulse and the struggle to survive against all odds. The film highlights the intricacies of Peking Opera, an art form that is hardly known in the West and is declining in popularity in China ... And, lastly, True Mind has two interesting offerings this week: "Qi Gong -- Discover the Ancient Art" (2012): Internationally renowned Tai Chi Master Jian Liu Jun shares his deep understanding of the principles of Qi Gong ("energy work") with North American audiences in this two-DVD set that's a comprehensive guide to understanding and learning the 4,000-year-old techniques of Qi Gong, the Chinese practice of aligning breath, movement and awareness for exercise, healing and meditation ... "Tai Chi -- Discover the Ancient Art" (2012): Tai Chi Master Jian Liu Jun shares his deep understanding of the principles of Tai Chi Chuan (literally "supreme ultimate fist") in this DVD in which he teaches the Yi Ying, Yin and Yang, the Five Elements, the Eight Trigrams, Spiral Movements and the Figure 8. The Figure 8 is a short form, which is ideal for learning the essential Tai Chi techniques. $14.98 each.

Check out other new August 14 DVD releases at OnVideo.

And please check out our first eBook, "The Hollywood Guide to Marilyn Monroe" at Amazon's Kindle store.