New on DVD and Blu-ray Week of August 7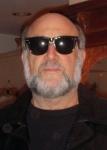 By Harley Lond - 08/07/12 at 01:27 AM CT
This Week's Highlight:

Warner Home Video has done it again: They've taken great care in repacking Stanley Kubrick's harrowing Vietnam War drama "Full Metal Jacket" (starring Matthew Modine, Adam Baldwin, Vincent D'Onofrio, R. Lee Ermey, Dorian Harewood, Kevyn Major Howard, Arliss Howard) as a two-disc Blu-ray set with a 40-page book that includes plenty of behind-the scenes photos, press materials, historical data, cast remembrances and more. The film extras include commentary by
Adam Baldwin, Vincent D'Onofrio, R. Lee Ermey and critic/screenwriter Jay Cocks; a featurette, "Full Metal Jacket: Between Good and Evil"; and the original theatrical trailer. The second disc is devoted to a new 60-minute documentary, "Stanley Kubrick's Boxes." This is the same transfer used in the 2007 Blu-ray edition, which was a much-needed improvement on previous versions. "Full Metal Jacket
25th Anniversary Blu-ray Book" is priced at $34.99.

Other Blu-ray releases to add to your collection: "Spaceballs
: 25th Anniversary Edition Blu-ray" (1987), Mel Brooks' slapstick take on "Star Wars" and its progeny, starring Brooks, John Candy, Rick Moranis, Bill Pullman, Daphne Zuniga and Dick Van Patten. Bonus features include the new "Farce Yourself! Spaceballs and the Skroobing of Sci-Fi" featurette; commentary by Brooks; additional commentary tracks: Mawgese, Dinkese; "Spaceballs: The Documentary" featurette; "In Conversation: Mel Brooks & Thomas Meehan" featurette; "John Candy: Comic Spirit" featurette; "Watch the Movie in Ludicrous Speed" featurette; still galleries; trailers; exhibitor trailer with Mel Brooks introduction; theatrical trailer; film flubs and a storyboard-to-film comparison; from MGM/Fox ... "Adventures in Babysitting
25th Anniversary Edition" (1987), directed by Chris Columbus and starring Elisabeth Shue, Penelope Ann Miller and Vincent D'Onofrio, from Disney ... "Grosse Pointe Blank
15th Anniversary Edition" (1997), starring John Cusack, Minnie Driver, Alan Arkin, Dan Aykroyd, Joan Cusack and Hank Azaria, from Disney ... "High Fidelity
" (2000), directed by Stephen Frears and starring John Cusack, Iben Hjejle, Todd Louiso, Jack Black, Lisa Bonet, Catherine Zeta-Jones, Joan Cusack, Tim Robbins, Chris Rehmann, Ben Carr, Lili Taylor, Joelle Carter, Natasha Gregson Wagner, Sara Gilbert and Bruce Springsteen, from Disney ... "Preacher's Wife
" (1996), directed by Penny Marshall and starring Denzel Washington, Whitney Houston, Courtney B. Vance, Gregory Hines, Jenifer Lewis and Loretta Devine, from Disney .... and "Romy & Michele's High School Reunion
15th Anniversary Edition" (1997), starring Mira Sorvino, Lisa Kudrow, Janeane Garofalo and Alan Cumming, from Disney.


"Marley
" (2012) is the definitive life story of the musician, revolutionary, legend, and the man, from his early days to his rise to international superstardom. Made with the support of the Marley family, the film features rare footage, incredible performances, never before seen performances and music, and revelatory interviews with the people that knew him best. Available on DVD and Blu-ray Disc. Extras include extended interviews, commentary by director Kevin Macdonald and David "Ziggy" Marley, a photo gallery, more. From Magnolia Home Entertainment ... And, last but not least, Warner Archive is releasing "Lisztomania1975) Ken Russell's quirky bio-drama of the composer, staring Roger Daltrey, Sara Kestelman, Paul Nicholas, Ringo Starr and Rick Wakeman.

From TV to Video:

"Dexter The Complete Sixth Season" (2011) is a four-disc set with 12 episodes, from Showtime/CBS/Paramount ... "Ghost Hunters: Season 7: Part 1" (2011) includes 12 investigations, $24.98 from Image Entertainment ... "Grimm Season One" (2011-12) is a five-disc set with 22 episodes, from Universal ... "Jesse Stone: Benefit of
the Doubt" (2012) is the latest chapter of the popular TV franchise, starring Tom Selleck, Kathy Baker, Kohl Sudduth, Gloria Reuben, Stephen McHattie, Robert Carradine, Saul Rubinek and William Devane, from Sony ... "Strike Back: Cinemax Season 1" (2011) is a four-disc set with 10 episodes of the globe-spanning thriller that focuses on two members of a top-secret intelligence agency known as Section 20 that's hot on the trail of a deadly international terrorist; it's Cinemax's first scripted prime-time original drama series; $49.98 from HBO ... "William & Catherine: A Royal Romance" (2011) stars Dan Amboyer, Alice St. Clair, Jane Alexander, Victor Garber and Jean Smart in a Hallmark Channel Original Movie that chronicles the story of the young love shared between Prince William and Kate Middleton, from Lionsgate.

Buzzin' the 'B's:

"Bel Ami
" (2012) stars Robert Pattinson, Uma Thurman, Kristin Scott Thomas and Christina Ricci in a melodramatic chronicle of a young man's rise to power in Paris via his manipulation of the city's most influential and wealthy women. From Sony ... In "Blue Like Jazz
" (2012), a pious 19-year-old uproots himself from his Southern Baptist upbringing and ventures to Portland, where he enrolls in progressive Reed College to test his faith, and where one new experience after another teaches him the true meaning of life; stars Claire Holt, Jason Marsden, Tania Raymonde and Marshall Allman. From Lionsgate ...

"Killing Bono
" (2011), starring Ben Barnes, Robert Sheehan, Krysten Ritter, Peter Serafinowicz, Stanley Townsend, Martin McCann and Pete Postlethwaite, is a rock 'n' roll comedy about two Irish brothers struggling to forge their path through the 1980s music scene ... while the meteoric rise to fame of their old school pals U2 only serves to cast them deeper into the shadows. From Arc Entertainment ... A highly skilled bodyguard avenging his brother's untimely death uncovers a ring of corruption extending to the highest levels of society and government in "The Liquidator" (2011 -- Russia), starring Vinnie Jones, Berik Aitzhanov and Aziz Beishenaliyev. From Millennium Entertainment/Action Slate Releasing ... In "Born 2 Race" (2012), starring Joseph Cross, John Pyper-Ferguson, Brando Eaton, Nicole Badaan and Sherry Stringfield, a rebellious young street racer on a collision course with trouble is sent to a small town to live with his estranged father, a washed up NASCAR racer, and enters the NHRA High School Drags, where he decides to take down the local hot shot. From Arc Entertainment ... "Laddaland" (2011) was Thailand's highest grossing domestic film of 2011; it garnered Best Picture, Best Actress, Supporting Actress, Screenplay, Editing and Make-up nods at the 21st Annual Thailand National Film Awards, Thailand's version of the Academy Awards. Based on the true story of a gated community that was shuttered after a series of mysterious deaths and paranormal occurrences. When a family moves to Laddaland, an upscale housing development with lavish homes, they discover life in their neighborhood isn't so perfect. A series of terrifying, paranormal events drives the family to the brink of insanity. From Millennium Entertainment/Action Slate Releasing ... "Knock Knock 2" (2011) is a found-footage film about four friends who decide to go on a self-made tour of haunted Hollywood houses and famous celebrity murders, hoping to capture these famous ghosts on camera, only to disappear forever; stars Aiden Cardei, Jordan Elizabeth and Beckett West. From Lionsgate ... "Devil Seed" (2012), starring Michelle Argyris, Shantelle Canzanese and Vanessa Broze, is a supernatural thriller in which a college co-ed's body is invaded by the devil. From Entertainment One.

On the Indie Front:

"Girlfriend
" (2010), starring Shannon Woodward, Jackson Rathbone, Amanda Plummer and Evan Sneider, is a moving, coming-of-age drama that explores the nature of love and human
compassion. Evan, a young adult with Down Syndrome, lives with his mother in a poor, working-class town. When he unexpectedly inherits a large sum of money, he decides to use it to help out his friend and high school crush, Candy, a single mother deeply in-debt and facing eviction. The two form an unlikely relationship, and everything seems to be falling into place, until Candy's volatile ex-boyfriend, Russ, interferes, resulting in an eruption of secrets and emotions. From Strand Releasing ... After the death of their mother, two sisters are forced to question and redefine their love for each other in "Mary Marie
" (2010), starring Alana Kearns-Green and Alexandra Roxo. From TLA Releasing.

Foreign:

In "Warriors of the Rainbow: Seediq Bale
" (2011 -- Taiwan), an indigenous clan-based people living in harmony with nature find their way of life threatened when violent interlopers from another culture arrive, intent on seizing their natural resources and enslaving them. This was the most expensive Taiwanese production to date, available here in both the 140-minute U.S. theatrical version and the 270-minute international release. Available on DVD and Blu-ray Disc. Extras include behind-the-scene featurettes, interviews with director Wei Te-Sheng and producer John Woo. From Well Go USA.

For the Family:

"Dr. Seuss' The Lorax
" (2012) is the big-screen adaptation of the classic Dr. Seuss tale about a forest creature who shares the enduring power of hope. The animated adventure follows the journey of a 12-year-old as he searches for the one thing that will enable him to win the affection of the girl of his dreams. To find it he must discover the story of the
Lorax, the grumpy yet charming creature who fights to protect his world from the greedy men who want to exploit the environment. With the voice talent of Danny DeVito, Ed Helms, Zac Efron, Taylor Swift, Rob Riggle, Jenny Slate and Betty White. From Universal ... "My Little Pony -- Friendship Is Magic: Royal Pony Wedding" (2011) is a two-part special from the popular kids TV series. When it's announced that Twilight Sparkle's older brother, Shining Armor, is set to marry Princess Celestia's niece, Cadance, all the ponies in Equestria should be celebrating. But there's one pony in Ponyville who's not so thrilled with the news: Twilight Sparkle! Why is the young unicorn so concerned? And will the royal wedding go off without a hitch? $14.97 from Shout! Factory ... "The Cat in the Hat" is a deluxe edition of the Dr. Seuss classic, remastered, with "Cat in the Hat Sing-Along" and two other Seuss tales: "Daisy-Head Mayzie" and "The Hoober-Bloob Highway." On DVD and Blu-ray Disc. From Warner ... "Let It Shine"" (2012) is a Disney Channel Original Movie set in the world of hip-hop, rap and gospel music. This modern-day story -- inspired by Cyrano de Bergerac -- has a young songwriter's tune expropriated by another to woo the girl the songwriter secretly loves. Stars Tyler James Williams, Coco Jones, Trevor Jackson, Brandon Mychal Smith, Nicole Sullivan, Dawnn Lewis, Alex Desert and Courtney B. Vance. From Disney.

Check out other new August 7 DVD releases at OnVideo.

And please check out our first eBook, "The Hollywood Guide to Marilyn Monroe" at Amazon's Kindle store.