New on DVD and Blu-ray Week of July 31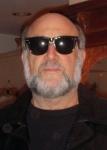 By Harley Lond - 07/31/12 at 02:45 AM CT
In the warmhearted comic yarn "Le Havre" (2011 -- French) from Aki Kaurismaki ("The Match Factory Girl"), fate throws the young African refugee Idrissa (Blondin Miguel) into the path of Marcel Marx (Andre Wilms), a kindly bohemian who shines shoes for a living, in the French harbor city Le Havre. With inborn optimism and the support of most of his tight-knit community, Marcel stands up to the officials doggedly pursuing the boy for deportation. A political fairy tale that exists somewhere between the reality of contemporary France and the classic French cinema of the past, especially the poetic realist works of Jean Duvivier and Marcel Carne, "Le Havre
" is a charming, deadpan delight and one of the Finnish director's finest films. From The Criterion Collection.

DVD Collectibles:

A mix of old and older highlight the releases this week, headed up by Fox's release of "Forever Marilyn
," a seven-disc set honoring the 50th anniversary of the silver screen
icon's death. The set includes "The Misfits," "Some Like It Hot," "There's No Business Like Show Business," "River of No Return," "Gentlemen Prefer Blondes," "How to Marry a Millionaire" and "The Seven Year Itch"; $99.98. Each title will also be released separately on single Blu-ray Discs for $24.99 each. If you're a Marilyn fan, check out our eBook, "The Hollywood Guide to Marilyn Monroe," available for the Amazon Kindle and the Barnes & Noble Nook ... Lionsgate and the StudioCanal collection offer us the Blu-ray debut of "La Grande Illusion
" (1937), the masterpiece of French (and world) cinema directed by Jean Renoir. The film was the first foreign-language film ever nominated for the Best Picture Oscar (1938). Named one of "The 100 Best Films in World Cinema" in 2010, the film stars Jean Gabin, Dita Parlo, Pierre Fresnay, Erich Von Stroheim, Marcel Dalio and Julien Carette. During the thick of World War I, a German POW camp holds a group of French prisoners, including the aristocratic Boieldieu (Fresnay), Marechal the foreman (Gabin) and the Jewish banker Rosenthal (Dalio). The trio prepares to make their escape, but is soon moved to a seemingly impenetrable fortress. Remastered in 1080P High Definition, the "La Grande Illusion" Blu-ray Disc includes comprehensive special features.

It was the 1950s and a time of fear and doubt in the U.S. Though we had just won the second world war, American society was being threatened on all sides -- inside and out -- by Communists, crime syndicates, a war in Korea, loosening morals, juvenile delinquents and
monsters from outer space. First the Soviets, then the Chinese, acquired atomic weapons, and Americans looked to their government for law and order. On TV and the in the movies, crime and punishment held sway; TV especially churned out Gangbuster and FBI series by the score. "Federal Men," also known as "Treasury Men in Action," which ran for five seasons (1950-55) on ABC, was one of those series; it featured true government stories of fraud and deception. In each thrilling episode -- based on real-life cases -- "The Chief" (Walter Greaza) and his agents pursued counterfeiters, loan sharks, gamblers, bootleggers, swindlers, smugglers and confidence men. This set includes 15 episodes from the fifth and final season. Jesse White, James Dean, Claude Akins, Carolyn Jones, Charles Bronson and Nancy Evans were among the actors who starred in the series. From Film Chest.

Also due this week: "A Three Stooges Celebration," a two-disc set that features more than five hours of classic Stooge-mania, with short films, live footage of the boys from a TV show called "Camel Comedy Caravan," and the special documentary "The Three Stooges Celebration"; $9.98 from Entertainment One ..."Total Recall
: Mind-Bending Edition" (1990), directed by Paul Verhoeven and starring Arnold Schwarzenegger, Rachel Ticotin, Sharon Stone, Michael Ironside and Ronny Cox, is a new director approved, high-definition transfer from the original film negative -- just in time for the Aug. 3 release of the remake. Extras include a new interview with director Paul Verhoeven. From Lionsgate ... And Echo Bridge Home Entertainment will bring out a Blu-ray debut of "Hellraiser
" (1987), directed by Clive Barker and starring Andrew Robinson, Clare Higgins, Ashley Laurence and Sean Chapman.

From TV to Video:

"Fat Albert and the Cosby Kids: The Complete Series" is a 16-disc box set that features nearly 40 hours of content, including all 110 episodes of "Fat Albert and the Cosby Kids" (36 episodes), "The New Fat Albert Show" (24 episodes) and "The Adventures of Fat Albert and the Cosby Kids" (50 episodes), of which Seasons 2-4 have never before been released on DVD before. From Shout! Factory ... "Hatfields & McCoys
" (2012), starring Kevin Costner, Bill Paxton, Matt Barr, Tom Berenger, Powers Boothe, Jena Malone and Mare Winningham, was the
History Channel's most-watched production, and No. 1 non-sports telecast in ad supported cable television history. Bonded by their oath to the same flag, two Confederate soldiers, "Devil" Anse Hatfield (Kevin Costner) and Randall McCoy (Bill Paxton), return home seeking peace after tireless months of battle. Their expectations are quickly shattered when a murder based on misunderstandings and an illicit love affair triggers warfare between former comrades and their clans. This historic feud teeters on the brink of an all-out civil war as friends and neighbors join opposing sides in a rivalry that would ultimately shape American history. From Sony ... "The Jodi Picoult Collection" is a three-disc set with a trio of Lifetime Movies based on the work of the best-selling author: "Salem Falls," "Plain Truth" and "The Pact," $19.95. From A&E ... "Misfits: Season One" (2009) is a two-disc set with six episodes of the U.K. series, $24.98 from BBC Worldwide Americas ... From inappropriate crushes and bullying to racial equality and the prom, the two-disc set of Lifetime Movies, "Surviving High School," tackles real-life issues for teens: "Odd Girl Out," "Augusta, Gone," "The Perfect Teacher" and "For One Night," $19.95 from A&E.

Buzzin' the 'B's:

CJ Entertainment America -- the U.S. arm of Asia's premier entertainment company and South Korea's No. 1 studio and distributor -- has two fine offerings this week. Lest you think that most South Korean films are horrorfests ("A Tale of Two Sisters," "Thirst," "The Host"), I'm here to tell you that the Korean film industry is churning out a whole range of sophisticated melodramas as well as fine, edgy films that not only give you visceral jolts but make you think. Joon-ho Bong's "Mother," Chan-wook Park's "Oldboy," and the recent "A Bittersweet Life," directed by Jee-woon Kim and yet to be released in the states, all have an undercurrent of violence juxtaposed against themes of love, morality, honor and faith. "No Mercy" and
"Hindsight" are too good examples. Both are indeed violent -- "No Mercy" is gruesome at times -- but the filmmaking is lyrical, with beautiful cinematography, probing characterizations, and intelligent, involving story lines. You need to see these films. In the crime procedural "No Mercy" (2010), by young filmmaker Hyoung-Jun Kim, forensic pathologist Kang is assigned to examine the dismembered corpse of a female murder victim. One of his ex-students, detective Min, points to a fanatic environmentalist, Lee Sung-ho, as the primary suspect. But when Lee's friend kidnaps Kang's daughter, he's forced to tamper with the evidence to keep her alive. A race begins between Kang and Min to resolve the situation -- which eventually hinges on secrets from the past that link Kang and Lee. "Hindsight" (2011), directed by Hyeon-seung Lee, is a modern gangster saga about Doo-heon, a legendary and brutal figure in organized crime who retires to lead a normal life; he enrolls in a cooking school and dreams of becoming a chef with his own restaurant. When a young woman, Se-bin, comes into his life, their shared passion for cooking soon becomes a romantic attraction, taking them both by surprise. But when deadly cartel politics erupt -- drawing a reluctant Doo-heon back into the violent shadows of the underworld -- he becomes the assassination target of former colleagues and discovers the lovely Se-bin isn't who she appears to be. The film is lyrical and lovely, with the emphasis on the budding romance (and cooking) -- though it does have its share of violence. Both are available on DVD only, featuring behind-the-scenes featurettes.

"Detention
" (2011), starring Josh Hutcherson, Shanley Caswell, Spencer Locke and Dane Cook, is a comedy-horror hybrid in which a group of high school seniors must prevent themselves from becoming the victims of a slasher-movie villain terrorizing their small town of Grizzly Lake. Along the way, they encounter body-switching, time-travel, and even a human-insect hybrid. From Sony ... In "Hijacked
" (2012), starring Randy Couture, Dominic Purcell, Tiffany Dupont, Holt McCallany, Craig Fairbrass and Vinnie Jones, a special agent's plans to reconcile with his ex-fiance are ruined when she boards a private jet that is targeted by hijackers working for the same crime lord he's chasing. With no time to inform his team, he wriggles his way aboard the aircraft and risks it all to save the love of his life.
From Anchor Bay ... In Los Angeles, five high-school friends deal with romance, money, prom, college, sex, bullies, Facebook, fitting in, standing out, and finding themselves -- a portrait of contemporary youth culture -- in "We The Party
" (2012), directed by Mario Van Peebles and starring Mandela Van Peebles, Simone Battle, Moises Arias, Makaylo Van Peebles, Patrick Cage II, Y.G., Mario Van Peebles, Salli Richardson-Whitfield, Michael Jai White, Tommy 'Tiny' Lister and Snoop Dogg. From XLrator Media ... In a world connected by Facebook, Twitter and YouTube, Miley Cyrus stars in "LOL
" (2012) as a teen girl navigating her way through the peer pressures of high school romance and friendship, while dodging her protective mother. Co-stars Demi Moore, Ashley Greene, Jean-Luc Bilodeau, Thomas Jane, Douglas Booth and Gina Gershon. From Lionsgate "4.3.2.1" (2010), starring Emma Roberts, Noel Clarke, Ophelia Lovibond, Tamsin Egerton, Shanika Warren-Markland, Mandy Patinkin and Eve, is a British crime thriller about four friends who inadvertently get involved in a diamond heist. From Universal ... "Scalene" (2011), starring Margo Martindale, Hanna Hall and Adam Scarimbolo, is a perceptual thriller told from three points-of-view revolving around the rape of a female college student by a mentally handicapped man and his mother's subsequent revenge after his incarceration. From Breaking Glass Pictures ... On a late night visit to an "ATM
" (2012), three co-workers end up in a desperate fight for their lives when they become trapped by an unknown man. Stars Alice Eve, Josh Peck and Brian Geraghty. From IFC ... The Western "Cole Younger and the Black Train " (2012), starring Cody McCarver and Jerry Chesser, follows the life of Cole Younger from his teenage years to his criminal partnership with Jesse James. From Lionsgate.

Celebrated author H.P. Lovecraft's classic tale of alien horror bursts onto the screen in the style of the classic horror films of the 1930s in "The Whisperer in Darkness" (2011). When Professor Albert Wilmarth investigates legends of strange creatures in the remote hills
of Vermont, his inquiry reveals a terrifying glimpse of the truth that lurks behind the legends. Lovecraft wrote this classic tale of alien horror in 1931. The H.P. Lovecraft Historical Society adapted Lovecraft's story as a feature-length motion picture. As with their previous silent movie adaptation of Lovecraft's "The Call of Cthulhu," the HPLHS used their Mythoscope technique to evoke the look and feel of early cinema. The production was shot on location in Vermont, New Hampshire and Massachusetts to authentically capture the actual locations depicted in the story. From Microcinema ... "Mystery Science Theater 3000: XXIV" features four schlocky transplants from Russia, Italy and two from Japan, watched by Joel, Mike and their band of robot brothers (Tom Servo and Crow T. Robot) with a joyously irreverent stream of higher consciousness: "The Sword and the Dragon" (Russia --1956), "Samson Vs. The Vampire Women" (Mexico -- 1962) and "Fugitive Alien" and "Star Force: Fugitive Alien II" (1987) (Both Japan -- 1987). $41.98 from Shout! Factory.

For the Family:

"Transformers Prime -- One Shall Stand" (2012) features the seven-part story arc spanning the first two seasons of the series, seamlessly edited together in a special presentation produced by Hasbro Studios. $14.97 from Shout! Factory.

Check out other new July 31 DVD releases at OnVideo.

And please check out our first eBook, "The Hollywood Guide to Marilyn Monroe" at Amazon's Kindle store.