New on DVD and Blu-ray Week of July 17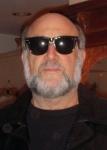 By Harley Lond - 07/17/12 at 03:27 AM CT
The highlight of the week is another beautiful box from the smart folks over at Warner Home Video: The "Singin' in the Rain 60th Anniversary Three-Disc Ultimate Collector's Edition is a gorgeously packaged set that comes loaded with goodies. Included in the limited and numbered Blu-ray/DVD pack is a 4K feature scan, collectible memorabilia with 48-page hard cover book with new photos, memos promotional art reproductions; a collectible, custom full-size umbrella; and theatrical poster reproductions.
Bonus features include a new documentary, "Singin' in the Rain
: Raining on a New Generation"; commentary by Stanley Donen, Debbie Reynolds, Donald O'Connor, Cyd Charisse, Kathleen Freeman, screenwriters Betty Comden and Adolph Green, filmmaker Baz Luhrmann, and film historian Rudy Behlmer; "Great Performances: Musicals Great Musicals: The Arthur Freed Unit at MGM", a 1996 PBS documentary about the career of producer-songwriter Arthur Freed; "The Making of Singin' in the Rain"; "You Are My Lucky Star" outtake musical number; Nacio Herb Brown/Arthur Freed film excerpts (a collection of 12 film clips from earlier films with Freed/Brown songs); scoring stage session cues; stills gallery; and the theatrical trailer. The Blu-ray/DVD set goes for $84.99; a two-disc DVD ($14.96) and single-disc Blu-ray ($19.98) are also available. Lest you forget, the 1952 film was directed by Donen and starred Gene Kelly, Donald O'Connor, Debbie Reynolds, Jean Hagen, Millard Mitchell, Cyd Charisse and Rita Moreno.


Theatrical Releases this Week:

You can always count on Lasse Hallstrom to provide two hours of worthwhile and thought-provoking filmmaking, from "My Life as a Dog" through "The Cider House Rules" to the underrated "Chocolat" and "The Hoax." "Salmon Fishing in the Yemen
" in one of his
lighter endeavors, a comedy about a visionary sheik (Amr Waked) who has a big dream -- to bring salmon fishing to the desert in Yemen. There's method to this ruler's madness -- the river he will create will spur development in his impoverished country. He involves his U.K. representative (Emily Blunt) and Britain's leading fisheries expert (Ewan McGregor) in his scheme, and the film takes a predictable -- but enjoyable -- arc: McGregor thinks the whole thing is absurd but travels to the Middle East for the challenge, and falls for Blunt. Throw in an overzealous British government official (the always watchable Kristin Scott Thomas) and the film just moves along of its own accord. Delightful.

Also due this week: "The Three Stooges
," "Friends With Kids
" and Will Ferrell's "Casa de Mi Padre
," the less said about all three the better.

Worthy Collectibles:

"The Beat Hotel
" is a documentary by Alan Govenar that delves deep into an amazing place and time: Paris' The Latin Quarter in 1957, where a cheap no-name hotel becomes a haven for a new breed of artists struggling to free themselves from the conformity and censorship of America: Allen Ginsberg, Peter Orlovsky, Gregory Corso, William Burroughs, Ian Somerville and Brion Gysin. Run by Madame Rachou, the Beat Hotel was a hotbed of creativity and permissiveness, where Burroughs finished "Naked Lunch"; Ginsberg began his poem "Kaddish"; Somerville and Gysin invented the "Dream Machine"; Corso wrote some of his greatest poems; and Harold Norse wrote a novella, aptly called "The Beat Hotel." On DVD from First Run Features.

Some nice Blu-rays to add to your collection: Jim Jarmusch's "Down by Law
" gets The Criterion Collection treatment; Warner has Blu-ray debuts for "The Butterfly Effect
" (2004), "Cellular
" (2004), "Hard to Kill
" (1990) and Martin Scorsese's "Mean Streets
" (1973).

From TV to Video:

"Alphas: Season One" (2011) is a three-disc set with 11 episodes, $44.98 from Universal ... "Bonanza: The Official Third Season Vol. One and Vol. Two" (1961-62) is a nine-disc set with 34 episodes in two volumes, featuring photo galleries and original Chevrolet
commercials with the "Bonanza" cast, $76.99 from CBS/Paramount ... "Dan Vs. -- The Complete First Season " (2011) is a three-disc set with 22 episodes, $24.98 from Anchor Bay ... "Eureka: Season 5" (2012) is a three-disc set with 14 episodes, with a gag reel, deleted scenes, and commentary, $34.98 from Universal ... "IRT: Deadliest Roads: Season Two -- The Andes" (2011) is a four-disc set with 13 episodes, $39.95 from A&E ... "The Inbetweeners: The Complete Series" (2011) is a three-disc set with 18 episodes, $39.98 from (Entertainment One ... "Leverage: The 4th Season" (2011-12) is a four-disc set with 18 episodes, $39.98 from Fox ... "Sanctuary: The Complete Fourth Season" (2011) is a four-disc set with 13 episodes, with behind-the-scenes featurettes, from Entertainment One ... "Storage Wars: Volume Three" (2011-12) is a two disc set with 16 episodes, $19.95 from A&E.

Buzzin' the 'B's:

Tomorrow at 4:44 a.m., the world is going to come to an end, brought about by the destruction of the ozone layer. As panic hits the Earth's population, two lovers -- actor and recovering drug addict Cisco and painter Skye -- seclude themselves in their Manhattan apartment to spend their last hours of existence together in "4:44 Last Days on Earth
" (2011),
directed by Abel Ferrara and starring Willem Dafoe, Shanyn Leigh and Natasha Lyonne. From IFC Films/MPI Media Group ... "Lockout
" (2012), starring Guy Pearce, Maggie Grace, Vincent Regan, Joseph Gilgun and Peter Stormare, is a sci-fi actioner produced by Luc Besson that follows a falsely convicted ex-government agent (Pearce) whose one chance at obtaining freedom lies in the dangerous mission of rescuing the president's daughter (Grace) from rioting convicts at an outer space maximum security prison. From Sony ... "Intruders
" (2011), starring Clive Owen and Carice van Houten, is the chilling story of two children living in different countries, each visited nightly by a faceless being who wants to take possession of them. From Millennium Entertainment ... In "Deserter" (2002), Englishman Simon Murray, disillusioned by a failed romance, blindly joins the French Foreign Legion. His idealistic fantasy is soon shattered when he encounters his fellow recruits, all escaping pasts far less innocent than his own, and then marches off to battle in North Africa in an effort to quell the bloody, 1960 Algerian civil uprising for independence. Stars Paul Fox and Tom Hardy. From Inception Media Group ... "Extraterrestrial
" (2011 -- Spain) is a sexy, apocalyptic sci-fi comedy about two lovers who, after a one-night stand, wake up to discover giant flying saucers hovering above the now-deserted city. The only other people left are a creepy neighbor and the girl's ex-boyfriend. What's a guy to do when he faces jealousy and the end of the world? Stars Michelle Jenner and Julian Villagra. From Entertainment One ... Six beautiful high school friends reunite on the Florida coast -- near the shoot for the topless "Crazy Girls Unlimited" line of DVDs -- for spring break during their freshman year in college -- only to find a sadistic killer with a medieval war hammer has targeted them in "Girls Gone Dead" (2012), starring Krystyna Ahlers, David Ausem, Tony Batman and Beetlejuice. From Entertainment One ... When the Earth's solar system aligns with the Milky Way's galactic equator, previously unseen forces begin to pull the Earth apart at the seams -- causing massive earthquakes and vast chasms that swallow up populated areas -- and only one man, using a magic rod, must uncover an age-old mystery and save the planet from imminent destruction in "Doomsday Prophecy" (2011), starring A.J. Buckley, Jewel Staite and Alan Dale. From Anchor Bay ... "Midnight Son" (2011) is a twisting, terrifying tale of vampirism and humanity and how the two conditions can intertwine. Jacob is a young man with a rare skin disorder that forces him to avoid exposure to the sun ... confining him to a life of seclusion and shadow. As his symptoms worsen, Jacob's mental and physical health begin to crumble, forcing him to cross a barrier that few would consider: drinking human blood. When Jacob meets Mary, who is as lonely and damaged as himself, he falls in love. Stars Zak Kilberg and Maya Parish. From Image Entertainment.

On the Indie Front:

In "Here
" (2011), starring Ben Foster, Lubna Azabal and Peter Coyote, cartographer Will Shepard hits the road for his latest job: to create a new, more accurate satellite survey of Armenia. During his assignment, he forms a bond with an Armenian expatriate and art photographer. From Strand Releasing ... In an effort to save his newly inherited house from foreclosure, a 26-year-old scrap hauler turns it into a brothel -- even though he's a virgin in "Virgin Alexander" (2012), starring Rick Faugno, Paige Howard, Bronson Pinchot, Patrick Zeller and Elizabeth Masucci. From Osiris Entertainment.

Special Interest:

"Patagonia Rising" (2011): Deep in the heart of Chile's Patagonia region flow two of the world's purest rivers, the Baker and Pascua. Fed by vast glacial systems, these untouched rivers drive biodiversity in rainforests, estuaries and marine ecosystems. Now, five huge hydroelectric dams are planned for the two rivers. Promoted as "clean" energy, damming these major rivers would make floodplains out of river valleys, force ranchers off their land and wreak havoc on the massive ice fields and watersheds already under stress from global warming. Over the past century more than 45,000 large dams have altered the health of the planet's rivers with disastrous impacts that continue to unfold. This award-winning documentary captures the heated battle between those who wish to exploit the rivers, and those who wish to preserve the rivers and their surrounding lands. From First Run Features.

Check out other new July 17 DVD releases at OnVideo.

And please check out our first eBook, "The Hollywood Guide to Marilyn Monroe" at Amazon's Kindle store.