New on DVD and Blu-ray Week of July 10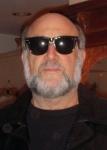 By Harley Lond - 07/10/12 at 03:21 AM CT
There's nary a big blockbuster coming to home video this week -- just a little something for everyone. For straight-ahead serious drama there's "The Flowers of War" (2011 -- China), directed by Yimou Zhang and starring Christian Bale, Paul Schneider, Ni Ni and Tong Dawei: A Westerner finds refuge with a group of women in a church during Japan's rape of Nanking in 1937 and, posing as a priest, attempts to lead the women to safety; from Lionsgate ... For action fans there's "Butterfly Swords
" (1993 -- Hong Kong), starring Donnie Yen, Michelle Yeoh and Tony Leung, in which members of an elite group of assassins
loyal to a Ming Dynasty king must infiltrate a group of rebels when the group threaten to take down the empire; From Well Go USA ... For the zombie lover in you: Reno may be the "Biggest Little City in the World," but when a "Peace Bomb" nuclear test goes awry in the Nevada desert and turns most of the population into bloodthirsty zombies, the gambling Mecca becomes the biggest zombieland of all time in "Remains" (2011), starring Grant Bowler, Evalena Marie, Tawny Cypress, Kevin Shea and Lance Reddick; from Shout! Factory ... If you like confrontational melodrama there's "Being Flynn
" (2012), starring Robert De Niro, Paul Dano, Julianne Moore and Olivia Thirlby, that follows a young writer -- seeking to define himself -- who encounters his father -- a con man and self-proclaimed poet -- whom he hasn't seen for 18 years, in a Boston homeless shelter; the Universal film was directed by Paul Weitz, the culprit responsible for 1999's "American Pie,"
which spawned "American Reunion
" (2012), a raunch-fest that allows you to catch up with all the kids from the original as they return to East Great Falls for their high-school reunion; stars Jason Biggs, Alyson Hannigan, Chris Klein, Thomas Ian Nicholas, Tara Reid, Seann William Scott, Mena Suvari, Eddie Kaye Thomas, Jennifer Coolidge, Eugene Levy, Natasha Lyonne; from Universal ... Lastly, there's the indie-coming-of-age drama "Margaret
" (2011) that centers on a 17-year-old New York City high-school student who feels certain that she inadvertently played a role in a traffic accident that claimed a woman's life; in her attempts to set things right, she meets with frustration and anger, pitting her youthful ideals against the realities and compromises of the adult world; stars Anna Paquin, Matt Damon, Mark Ruffalo, Sarah Steele, Matthew Broderick, Jean Reno, J. Smith-Cameron, Allison Janney, Olivia Thirlby, Kieran Culkin, Krysten Ritter, Michael Ealy; from Fox.

There's also a pair of interesting Blu-ray debuts this week: "Blade II
" (2002), directed by Guillermo del Toro and starring Wesley Snipes, Kris Kristofferson, Ron Perlman and Thomas Kretschmann, from Warner; and "Chariots of Fire
" (1981), starring Ben Cross, Ian Charleson, Ian Holm, John Gielgud and Lindsay Anderson; the disc comes packaged with a book that features rare insights into the film's production and cast, including trivia and in-depth photos, and includes a CD sampler featuring some of the songs from the film; from Warner.

From TV to Video:

"Doctor Who: Ep. 72 -- Death to the Daleks" contains two episodes from 1974: "Death to the Daleks" and "The Krotons"; from BBC/Warner ... "Father Dowling Mysteries: The Second Season" (1990) is a three-disc set with 13 episodes, $29.99 from Paramount ... "The Glades Season 2" (2011) is a four-disc set with 13 episodes, $39.98 Fox ... "iCarly:
The Complete 4th Season" (2010-11) is a two-disc set with 10 episodes, $19.99 from Nickelodeon Home Entertainment/Paramount ... "The Note 3: Notes From the Heart Healer" (2012), starring Genie Francis and Ted McGinley, is the third installment in the Hallmark Channel Original Movie Series "The Note," in which a romantic getaway for advice columnist Peyton MacGruder and husband King Danville takes an unexpected detour when an infant is abandoned at their doorstep, transforming them into temporary parents. From Sony ... "Warehouse 13: Season Three" (2011) is a three-disc set with 13 episodes, from Universal.

Buzzin' the 'B's:

"Cherry Bomb" (2011), starring Julin Jean, Nick Manning and John Gabriel Rodriquez, is an homage to the action exploitation films of the early 1980s ("I Spit On Your Grave"): When exotic dancer Cherry is attacked by a group of sleazy men in the club where she works, she vows revenge by killing them off one by one. Things start to spiral out of control when a mysterious hit man named Bull is hired to put an end to her bloody tirade; from Well Go USA ... A once famous and now washed-up Hollywood screenwriter fighting to finish his latest script finds himself in the center of a murder investigation involving a prominent politician's wife; the events give him new inspiration for his script until he's discovers that he's being framed for the murder in "Mysteria" (2011), starring Robert Miano,
Danny Glover and Michael Rooker; from Green Apple Entertainment ... In the post-apocalyptic "Dark Nemesis (aka The Dark Knight)" (2011), starring Kyle Walsh, Aaron Farb and Debra Lopez, a group of desperate soldiers hatch a plan to steal a Warlord's treasure and start a new life but instead have to retreat to a desolate and forbidden land where they must fend off the Warlord's vicious assassins while defending themselves from the terrifying creatures that inhabit the land; from MTI Home Video ... "Black Limousine" (2010), starring David Arquette, Bijou Phillips, Vivica A. Fox, Nicholas Bishop and Lin Shaye, follows the downward spiral of a once hot Hollywood composer who drives a limo to make ends meet, and battles depression and addiction; from Anchor Bay Entertainment ... In "You're Nobody Till Somebody Kills You" (2012), starring James McDaniel , Michael Mosle and Chance Kelly, two New York City detectives must track down a serial killer with an appetite for some of hip-hop's biggest stars, along the way uncovering a complex web of murder, sex and money; from Lionsgate.

For the Family:

"Adventure Time: The Complete First Season" (2010) is a two-disc set with 26 episodes from the acclaimed Cartoon Network series about a human boy and his adopted brother -- a magical dog -- who set out to become righteous adventurers in the Land of Ooo; from Warner ... "G.I. Joe: A Real American Hero Series 2, Season 2" (1984) is a three-disc set with 20 episodes; from Shout! Factory.

Special Interest:

"Quill: The Life of a Guide Dog
" (2004 -- Japan) is based on a true story, the sweet tale of a yellow Labrador Retriever guide dog for the blind named Quill who is paired with a man named Watanabe who at first is reluctant to rely on him but is won over by Quill's great patience, gentleness and skill; from Music Box Films ... "Fightville
" (2011) is a documentary that focuses on a group of young athletes in southern Louisiana as they work toward achieving their goals of becoming professional mixed martial arts fighters; from MPI Media Group ... "Frontline: Money, Power and Wall Street" (2012) is a special four-hour investigation that tells the inside story of the origins of the financial meltdown and the battle to save the global economy; from PBS Distribution.