New on DVD and Blu-ray Week of July 3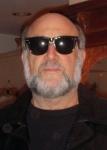 By Harley Lond - 07/03/12 at 12:31 PM CT
It's a rare Tuesday when there's no major theatrical release heading to home video; this Tuesday is one of those. With the Fourth of July holiday splitting the week in half, the studios decided to hedge their bets and wait until next week to resume their parade of ho-hum releases. I guess they figured that people would be too busy gulping down hot dogs and hamburgers, drinking beer and setting off fireworks to be too interested in watching DVDs indoors.

DVD Collectibles:


This week's highlight is -- once again -- an older film, a cult classic of sorts: The Blu-ray debut of the genre-bashing "Barbarella
" (1968), starring Jane Fonda, John Phillip Law, Anita Pallenberg, Milo O'Shea and Marcel Marceau. What can you say about a film that begins with Jane Fonda doing a zero-gravity striptease in a rocket ship, baring her all for the cameras (under the control of director Roger Vadim, who was Fonda's husband at the time)? Tres magnifique! The Franco-Italian science fiction film was based on Jean-Claude Forest's French Barbarella comics that took Europe (and the U.S. underground) by storm in the late-60s, with its mix of sci-fi, erotica, surrealism and mythology. Fonda stars as the titular heroine who lands on the planet Lythion in the year 40,000, sent on a mission by the President of Earth to stop the evil scientist Durand Durand (yes, that's where the rockers got their name) from upsetting universal peace. Faced with robots, monsters and evil of varying kinds, she must vanquish her enemies, all the while attempting -- and failing -- to keep her skin-tight spacesuit on. Along the way she receives assistance from a variety of handsome men, including a blind angel (John Phillip Law) whom she seduces. There's psychedelic sets, far-out characters and very bizarre sex machines. From Paramount. Watch a trailer:



Also this week: "Born on the Fourth of July (Universal's 100th Anniversary)
" (1989), a Blu-ray/DVD combo pack of the award-winning film directed by Oliver Stone and starring Tom Cruise, Tom Berenger, Frank Whaley, Stephen Baldwin and Kyra Sedgwick. Bonus features include commentary by Stone, "From the NBC News Archives: Backstory Born on the Fourth of July," "100 Years of Universal: The 80s," "100 Years of Universal: Academy Award Winners." From Universal ... "The French Chef: Julia Child's French Classics" is a special collection of six original black-and-white episodes of "The French Chef" from the 1960s, bringing Julia back into the kitchen to teach cooks at all levels how to prepare some of her favorite French classics: French Onion Soup, Coq au Vin and Quiche Lorraine, Chocolate Mousse, French Crepes II (Crepes with Orange Butter and Almonds; Crepes with Apples and Macaroons; Crepes Suzette) and French Tarts Apple Style. $19.99 from PBS Distribution.

From TV to Video:

"Dynasty: The Sixth Season Volume One and Volume Two" (1985-86) is a package of two four-disc sets with 30 episodes, from Paramount ...
"George Gently, Season 4" includes two feature-length episodes ("Goodbye China" and "Gently Upside Down") of Inspector George Gently (Martin Shaw), a by-the-book cop from London now working in the North East of England. This corner of the country is just starting to
experience the social changes sweeping the rest of 1960s Britain, but the former Scotland Yard detective finds that crime occurs here the same as anywhere else. From Acorn Media ... "Mannix: The Seventh Season" (1973-74) is a six-disc set with 24 episodes, from Paramount ... For more than a decade, DCI Tom Barnaby (John Nettles) has policed the murderous county of Midsomer, winning legions of fans-including the queen of England herself. In "Midsomer Murders, Set 20" -- four new, contemporary stand-alone mysteries -- Barnaby investigates his final cases before leaving the denizens of Midsomer in the capable hands of his cousin, DCI John Barnaby (Neil Dudgeon). Set in England's picture-perfect but perilous Midsomer County, Set 20's episodes are available to U.S. audiences for the first time. On DVD and Blu-ray from Acorn Media ... "The Streets of San Francisco Season Three Volume One" (1974-75) is a three-disc set with 12 episodes, and "The Streets of San Francisco Season Three Volume Two" (1974-75) is a three-disc set with 11 episodes, both from Paramount.

Buzzin' the 'B's:

"God Bless America
" (2012) is a "revenge" film of a different kind: weird, violent, upsetting -- and given that it's by comedian Bobcat Goldthwait, that goes without saying. The story: Divorced, recently fired and possibly terminally ill, Frank (Joel Murray) has had
enough of the downward spiral of American culture. He sees America as overrun with cruelty, stupidity and intolerance. Finding himself with nothing to live for, he decides not to take his own life, but instead buys a gun to take out his frustration on the cruelest, stupidest, most intolerant people he can imagine -- reality television stars. On his journey, he finds an unusual accomplice in a high-school student named Roxy (Tara Lynne Barr), who shares his sense of rage and disenfranchisement. Together they embark on a nation-wide assault on our country's dumbest, most irritating celebrities. From Magnolia Home Entertainment's Magnet Label ... In The Hunter
(2011 -- Australia), starring Willem Dafoe, Sam Neill and Frances O'Connor, a skilled mercenary is hired by an anonymous company to go to the island of Tasmania (off the coast of Australia) on a hunt to collect genetic material from the believed-to-be-extinct Tasmanian tiger; he soon gets
involved in unforeseen dangers and betrayal. From Magnolia Home Entertainment ... In "The Forger" (2012), starring Josh Hutcherson, Hayden Panettiere, Alfred Molina, Lauren Bacall, Dina Eastwood and Billy Boyd, troubled, homeless 15-year-old Joshua (Hutcherson) lives from hand to mouth on the streets until he arrives in artsy Carmel by the Sea, where his prodigious art skill is discovered and he is lured into the underground world of high dollar art forgery. From Big Air Studios ... "Battle Force" (2011), starring Scott Martin and Clint Glenn Hummel, is the story of an elite fighting unit formed in 1942 -- officially named the First Special Service Force -- made up of mountain men, hunters and all around misfits, trained to scale cliffs, jump out of airplanes and kill Nazis. From Lionsgate ... "Chesty Morgan's Bosom Buddies," contains three James Bond spoofs featuring busty super agents, by exploitation director Doris Wishman: "Deadly Weapons" (1974), "Double Agent 73" (1974) and "The Immoral Three" (1975), from Image Entertainment/Something Weird Video ... "Elvira's Movie Macabre: Giant Monsters" is a two-disc set with four classic 'B' movies curated by the "Scream Queen": "The Giant Gila Monster" (1959), "Teenagers From Outer Space" (1959), "Attack of the Giant Leeches" (1959) and "Monster From a Prehistoric Planet" (1967). From Entertainment One.

On the Indie Front:

At the age of 10, Henry James Hermin, a boy who was conceived in a petri-dish and raised by his feminist mother, follows a string of Post-It notes in hopes of finding his biological father in "Jesus Henry Christ
" (2012), starring Toni Collette, Michael Sheen, Jason Spevack and Samantha Weinstein. From Entertainment One ... "The American Dream
(aka Make a Movie Like Spike)" (2012), starring Jamil Walker Smith and Malcolm Goodwin, portrays the yearning wanderlust that accompanies coming-of-age young men who imagine a brighter future than they see possible in their own backyards. Before shipping off to Afghanistan, Luis and Ronald, best friends and newly-enlisted Marines, capture their few remaining days at home using a movie camera. From Image Entertainment.

Foreign:

"Wind Blast" (2010 -- China), starring Wu Jing, Zhang Li, Yihong Duan and Francis Ng, is an action-packed "martial arts Western" in which cold-blooded killer Zhang Ning sneaks back into China but is quickly pursued by two fierce and brutal bounty hunters, resulting in a grisly battle between the killer, bounty hunters and cops involving a flurry of gunfights, martial arts combats, car chases, equestrian acrobatics and pyrotechnic extravaganza. From Well Go USA ... Things get very complicated very quickly in the dark comedy "Joe + Belle" (2011 -- Israel) when an angst-ridden drug dealer meets a buoyant suicidal psychopath. After an outlandish accident in Tel Aviv leaves the pair of women with a body to dispose of, they embark on a madcap journey to lose the cops -- and end up finding love together in Sderot (the target of ongoing rocket attacks). From Wolfe Video.

For the Family:

In "An American Girl: McKenna Shoots for the Stars" (2011), starring Nia Vardalos, Ian Ziering, Cathy Rigby, Kerris Dorsey and Jade Pettyjohn, a young girl whose dream to compete as a world class gymnast is jeopardized when she begins to have trouble in school. Inspired by the American Girl line of dolls. Scheduled to air July 14 on NBC and available at Wal-Mart and American Girl stores. From Universal.

Special Interest:

"The Women of SNL" (2012) is a showcase reunion of the women of "Saturday Night Live," with classic sketches such as Debbie Downer, Mary Katherine Gallagher, The Lawrence Welk Show, Oprah, Bronx Beat and the Nerds as well, featuring the work of original SNLers Gilda Radner, Laraine Newman and Jane Curtin. From Universal.

Check out other new July 3 DVD releases at OnVideo.