New on DVD and Blu-ray Week of June 26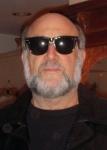 By Harley Lond - 06/26/12 at 01:55 PM CT
If you've been a regular of this column, you know by now that I've not been happy with most of the current theatrical releases coming to DVD (which, in turn, reflects the sad state of Hollywood's big-screen output). It seems that most of what's exciting in film is either coming from Europe or Asia or from the indies. Unfortunately, this week is only marginally better, with an homage to classic Hollywood (produced by a consortium of French companies and distributed by an indie American company) and a comedy remake of a TV series heading up the releases. Read on:


The Academy Award winner for Best Picture, Best Director (Michel Hazanavicius) and Best Actor (Jean Dujardin), "The Artist
" is a delightful homage to classic silent Hollywood, written and directed by a Frenchman, starring a Frenchman, an Argentinian (Berenice Bejo), a host of American and British actors (John Goodman, James Cromwell, Penelope Ann Miller, Missi Pyle, Ed Lauter, Malcolm McDowell) and filmed in Los Angeles and Hollywood. The story line is simple: Silent movie star George Valentin -- at the peak of his career -- takes a young dancer, Peppy Miller, under his wing and helps catapult her to stardom. With the advent of talkies -- which Valentin thinks is only a passing fancy -- the actor falls into oblivion and self-destruction and is eclipsed by his protege. But never fear -- this is a romantic comedy and, unlike "A Star Is Born," which this so closely resembles, the film has a happy ending. The film works on all levels thanks to its exuberance, the dedication of the actors and crew, and the loving embrace of the black and white camera. And don't forget Uggie the dog.

Two ex-high school enemies -- now cops -- are tapped to go undercover to investigate a school yard drug ring in "21 Jump Street
," a redo of the 1987 TV series that catapulted Johnny Depp to fame. This comic version of the teen cop show stars Jonah Hill and Channing Tatum as the unlikely pair who discover that teenagers today are nothing like what they were just a few years ago, and everything the guys think they know about being a teenager, from sex to drugs to rock and roll, is all wrong. Thankfully, filmmakers Phil Lord and Chip Miller ("Cloudy with a Chance of Meatballs" and "How I Met Your Mother") know how to make you laugh -- but guys, you could have toned down the raunch.

Also this week: "Mirror Mirror
," a revisionist and unoriginal comedic take on "Snow White" starring Lily Collins, Julia Roberts, Armie Hammer and Nathan Lane; "Wrath of the Titans
," a fanboy special-effects-laden sequel about Zeus, Hades and the boys, starring Sam Worthington, Liam Neeson, Ralph Fiennes, Edgar Ramirez, Toby Kebbell, Rosamund Pike, Bill Nighy and Danny Huston; and "A Thousand Words
," another Eddie Murphy flop, here about a self-absorbed, fast-talking literary agent who comes under the spell of a magical tree and finds that he has only 1,000 words left to utter before he meets his end.

DVD Collectibles:

The Criterion Collection has two superb releases on DVD and Blu-ray this week: "The Samurai Trilogy
"(1954-56), directed by Hiroshi Inagaki and starring the inimitable Toshiro Mifune, was one of Japan's most successful exports of the 1950s. Based on a novel that's often called Japan's "Gone with the Wind," this sweeping saga fictionalizes the life of the legendary 17th-century swordsman (and writer and artist) Musashi Miyamoto, following him on his path from
unruly youth to enlightened warrior. With these three films -- ­1954's Oscar-winning "Musashi Miyamoto," 1955's "Duel at Ichijoji Temple," and 1956's "Duel at Ganryu Island" -- Inagaki created a passionate epic that's equal parts tender love story and bloody action. A new high-definition digital restoration of all three films, with uncompressed monaural soundtracks on the Blu-ray edition. "The 39 Steps
" (1935) is a heart-racing spy story by Alfred Hitchcock, following Richard Hannay (Robert Donat), who stumbles into a conspiracy that thrusts him into a hectic chase across the Scottish moors -- ­a chase in which he is both the pursuer and the pursued -- ­as well as into an expected romance with the cool Pamela (Madeline Carroll). Adapted from a novel by John Buchan, this classic wrong-man thriller from the Master of Suspense anticipates the director's most famous works (especially "North by Northwest"), and remains one of his cleverest and most entertaining films. A new high-definition digital restoration, with uncompressed monaural soundtrack on the Blu-ray edition.

From TV to Video:

In "Agatha Christi's Poirot: Series 5," David Suchet returns as Christie's peerless detective in eight mysteries from the hit series, newly remastered and restored to their original U.K. broadcast order; on DVD and Blu-ray Disc from Acorn Media ... "The Best of Foyle's War" contains six feature-length episodes specially selected by star Michael
Kitchen from the first four years of playing detective chief inspector Christopher Foyle. From Acorn Media ... "Damages: The Complete Fourth Season" (2011) is a three-disc set with 10 episodes, from Sony ... "Law & Order: Criminal Intent: The Seventh Year" (2011) is a five-disc set with 22 episodes, from Shout! Factory ... "Love in a Cold Climate" is a period romance and social satire set against a backdrop of the English nobility's golden age -- and a looming world war. This long-awaited debut of the eight-part series originally broadcast on Masterpiece Theatre in the 1980s stars Judi Dench, Michael Williams, Lucy Gutteridge, Rosalyn Landor, Michael Aldridge, Vivian Pickles and Anthony Stewart Head. From Acorn Media ... "Tyler Perry's Meet the Browns: Season 6"
(2012) is a three-disc set with 20 episodes, from Lionsgate.

Buzzin' the 'B's:

"Oranges and Sunshine
" (2010 -- U.K./Australia) tells the unforgettable true story of Margaret Humphreys, a social worker who uncovered one of the most controversial scandals of recent times: the organized deportation of innocent children from the U.K. to Australia, where they were thought to be lost in the system forever. Against overwhelming odds, and with little regard for her own safety, Humphreys reunited thousands of families and brought worldwide attention to a corrupt system and an extraordinary miscarriage of justice. Stars Hugo Weaving, Emily Watson, David Wenham and Tara Morice. From New Video ... "Sector 7
" (2011 -- South Korea) is that country's first 3D sci-fi thriller: An underwater creature invades a deep
sea drilling platform, growing to enormous size and feeding off the crew members. Stars Ha Ji-Won, Ahn Sung-Ki and Oh Ji-Ho. From Shout! Factory ... A lonely man, fresh out of the loony bin, sets out to kill those he deems responsible for his miserable life in "Some Guy Who Kills People
" (2011), starring Kevin Corrigan, Barry Bostwick, Karen Black, Leo Fitzpatrick, Ariel Gade and Lucy Davis. From Anchor Bay ... In "Hiding" (2012), starring Ana Villafane, Jeremy Sumpter and Tyler Blackburn, a teenager who witnesses the murder of her parents and testifies against the son of a notorious crime boss is placed in the Witness Protection Program in Montana -- where life is good as a normal, small-town teen until her parents' murderer sets his hit men after her. From Anchor Bay ... "Best Laid Plans" (2011) stars Stephen Graham and Adewale Akinnuoye-Agbaje in an urban reworking of John Steinbeck's "Of Mice and Men." Set in Nottingham, England, the film revolves around the relationship between the thuggish Danny and Joseph, a giant of a man with a mental age of seven. When Danny finds himself in debt to a local crime boss, he feels he is left with no choice but to manipulate Joseph into participating in a series of underground cage fights from which Danny can pay his debts. From Well Go USA ... Identical twins -- one good, one evil -- fall for the same woman, setting off a nasty love triangle in "Identical" (2011), starring Jonathan Togo, Pascal Yen-Pfister, Emily Foxler, Kelly Baugher and Ed Asner. From Green Apple Entertainment ... A comedian, fresh out of rehab, struggles to make it to the top in "C'mon Man (aka The Last Laugh" (2012), starring Tony Rock, Rodney Perry and Faune Chambers Watkins. From Lionsgate ... In "Second-Story Man" (2011), starring Christopher J. Domig, Zaira Crystal, Lindsay Goranson and Valerie Evering, a small-town stickup artist's wife is killed by a security guard during a robbery; the man tries to balance being a good father to their 7-year-old daughter while planning his revenge against the guard. From Osiris Entertainment.

On the Indie Front:

When nominated for "Catholic Woman of The Year," Eileen (Kathleen Turner, in her first big-screen appearance in 19 years) and her family are placed under the microscope and put to the test by her parish, church members, and each other in "The Perfect Family" (2011). While the competition heats up at church, Eileen realizes she must also find a way to keep her dysfunctional family away from their sinful ways. Co-stars Emily Deschanel, Jason Ritter, Elizabeth Pena, Michael McGrady, Richard Chamberlain and Sharon Lawrence. From Virgil Films & Entertainment ... When the world's media descend on the remote Scottish island where a Hollywood actress is attempting to get married, a local girl is hired as a decoy bride to put the paparazzi off the scent in "The Decoy Bride
" (2011), starring Alice Eve, David Tennant and Kelly Macdonald, from IFC/MPI.

Foreign:

The "Sound of Noise
" (2010 -- Sweden) is a "musical comedy" about a tone-deaf cop who works to track down a group of guerilla percussionists whose anarchic public performances are terrorizing the city. Follow-up to the short film Web sensation "Music for One Apartment and Six Drummers," which is included on the disc. From Magnolia Home Entertainment ... In
"Bullhead
" (2011 -- Belgium), circumstances lead cattle farmer Jacky Vanmarsenille down a twisted road of vengeance and torment after he initiates a shady deal with a notorious Mafioso meat trader, When an investigating federal agent is assassinated and a woman from his horrid past resurfaces, he must confront far-reaching consequences and whether the real meaning of manhood is hormonal or emotional. Academy-Award nominee for Best Foreign-language Film. From Drafthouse Films/Image Entertainment ... "The Hedgehog
" (2009 -- France) is a coming-of-age story about Paloma, a gifted young girl bent on ending it all on her upcoming 12th birthday. Using her father's old camcorder to chronicle the hypocrisy she sees in adults, Paloma begins to learn about life from her stuffy building "concierge," Renee. When Paloma's camera reveals an extensive secret library in Renee's back room, and that the usually gruff matron reads Tolstoy to her cat, Paloma begins to understand that there are allies to be found beneath the prickliest of exteriors. From NeoClassics Films.

Special Interest:

There's two wonderful nature documentaries this week from Mill Creek Entertainment: "Earth From Above," which includes the first two installments in the "Earth From Above" travelogue series. "Food and Wildlife Conservation" and "Preservation of Water and Forest" are hosted by world-famous photographer and best-selling author Yann Arthus Bertrand, and each contain three hours of visually compelling and environmentally conscious programming ... "Shark Divers -- Documentary Collection" (2011) captures the breathtaking beauty of the amazing creatures of the sea; includes "Shark Divers," "Shark Business," "Whale Sharks: Gentle Giants" and "Giants of San Benedicto."

Check out other new June 26 DVD releases at OnVideo.