New on DVD and Blu-ray Week of May 29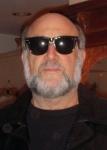 By Harley Lond - 05/28/12 at 07:16 PM CT
Settle down, kids. This week, again, brings a host of unspectacular films (some good, some horrible) to DVD. It's interesting to note that the best -- and most absorbing -- film of the lot is actually a 90-minute TV show from Sweden: "Henning Mankell's Wallander." "Wallander," based on original stories from "The Godfather of Swedish Crime" Henning Mankell, follows the titular, middle-aged (he's 62) chief inspector Kurt Wallander (Krister Henriksson) as he investigates crimes and solves mysteries in the deceptively dark underbelly of picturesque modern Sweden. Wallander is a brilliant but flawed detective who drinks a little too much, struggles with anger control, and meets opposition from his friends, family and co-workers, but always is on the job
when it comes to tracking down the evildoers who slither through the countryside: There's religious cults, abandoned babies, art theft, pedophiles, Russian drug smuggling, vigilantes and more seedy crimes, most talking place in the provincial town of Ystad. (The novels have also been adapted as nine television films for the BBC, starring Kenneth Branagh as Wallander). Music Box Films is releasing the complete Series 2 (2009-10) as a seven-disc set with 13 feature-length episodes for $74.95. We had the privilege of screening the first episode, "The Revenge" (from the producers of the original "The Girl with the Dragon Tattoo"), which begins with Wallander celebrating his 62nd birthday, having achieved his lifelong dream of purchasing a house by the sea. Suddenly, a heavy explosion disrupts the peace and quiet in Ystad, knocking out the town's lone power transformer. When more explosions follow, the military is called in and the little town starts to look like a war zone. Are the explosions acts of sabotage? Or terrorism directed at a local Islamic exhibition? Everything is in chaos as Wallander navigates through the darkness to track down the culprits. If you liked the "original "Dragon Tattoo" series, or the Norwegian "Insomnia" (starring Stellan Skarsgard) or even the recent "Headhunters" (also from Norway), you'll love this gritty, no-nonsense series. Highly recommended.

"Man on a Ledge
": Sam Worthington plays an ex-cop and wanted fugitive who climbs out on the ledge of a high-rise building while a hard-living New York Police Department negotiator (Elizabeth Banks) tries to talk him down. But the ex-cop isn't out on the ledge to kill himself -- he's there to buy some time to prove himself innocent. Formulaic, by-the-books and mildly thrilling (ho-hum).

"Gone
": Amanda Seyfried, no stranger to crazy-girl thrillers (she played a wacko seducer in the Atom Egoyan directed Liam Neeson/Julianne Moore suspense/thriller "Chloe") here plays a young woman who thinks her sister has been abducted by the same man whom she escaped from a year earlier -- but everyone around her thinks she's nuts. And so the chase begins --- out the theater exit.

"We Need to Talk About Kevin
": A suspenseful and gripping psychological thriller that explores nature versus nature in the case of a young boy, Kevin, whose behavior becomes more and more malevolent as he gets older, progressing from a terrible toddler to a teenage monster. Is it mom's fault? Is she culpable? Is it just his genes? Depressing, but Tilda Swinton turns in an Oscar-worthy performance as mom.

"Coriolanus
": Another in a long line of modern updates of works by Shakespeare, here directed by and starring Ralph Fiennes; the film takes one of the bard's minor works and updates it with modern warfare, politics and propaganda. When Roman General Coriolanus can't get the support of the people, he decides to ally himself with the enemy as a form of revenge -- and to make the people see how much they really need them. An auspicious first outing for Fiennes; co-stars Vanessa Redgrave, Gerard Butler, Jessica Chastain and Brian Cox.

Lastly there's "Goon
," about a local Beantown bar bouncer (Seann William Scott) whose excellent fighting ability lands him a position on the Halifax Highlanders hockey team. It's kind of a slapstick version of "Slap Shot," but without Paul Newman and good acting. Pass the puck.

Collectibles:

With Summer coming on, what better way to celebrate the season than with wintery blasts from Ingmar Bergman. Our friends over at The Criterion Collection have released two of his early 1950s films. "Summer Interlude
" (1951): Touching on many of the themes that would define the rest of his career -- isolation, performance, the inescapability of the past -- ­the 10th film by Ingmar Bergman was a gentle sway toward true mastery. In one of the director's great early female roles, Maj-Britt Nilsson beguiles as Marie, an accomplished ballet dancer haunted by her tragic youthful affair with a shy, handsome student (Birger Malmsten). Her memories of the rocky shores of Stockholm's outer archipelago mingle with scenes from her gloomy present, most of them set in the dark backstage environs of the theater where she works. "Summer with Monika
" (1953): Inspired by the earthy eroticism of his muse Harriet Andersson, in the first of her many roles for him, Bergman had a major international breakthrough with this ravaging, sensual tale of young love. In Stockholm, a girl (Andersson) and boy (Lars Ekborg) from working-class families run away from home to spend a secluded, romantic summer at the beach, far from parents and responsibilities. Inevitably, it is not long before the pair is forced to return to reality. The version originally released in the U.S. was reedited by its distributor into something more salacious, but the original "Summer With Monika," as presented here, is a work of stunning maturity and one of Bergman's most important films.

Buzzin' the 'B's:

"96 Minutes
" (2011) is an intense story of four lives slammed together after a terrifying carjacking, intercutting between the carjacking and the separate stories of the four young people involved. Stars Brittany Snow, Evan Ross, Christian Serratos, David Oyelowo. From ARC Entertainment ...
"Love Never Dies" (2012) is Andrew Lloyd Webber's sequel of sorts to his "The Phantom of the Opera." Having relocated to a vivacious amusement resort in Coney Island, The Phantom of the Paris Opera House uses a pseudonym to invite renowned soprano Christine Daae to perform. She and her husband Raoul have no idea what lies in store. Stars Ben Lewis, Anna O'Byrne. From Universal ... "Dawn Rider" (2012) is a remake of the John Wayne 1935 Western. It's a story of vengeance and passion set in the American West. When the father of gunslinger John Mason (Christian Slater) is shot to death by masked bandits, he sets out with guns blazing to track down the killers. During his quest, he finds himself involved in a grim love triangle when he falls for Alice, the determined and beautiful woman also adored by John's best friend. From Nasser Entertainment/Vivendi Entertainment ... "Jules Verne's Mysterious Island" (2012) is a modern updating of the classic. As famine and death ravage Richmond, Va., five northern Civil War POWs plan a daring escape by hijacking a hot air balloon. Drifting through the night, they wake to find themselves marooned on a strange island littered with wreckage and home to a cast of survivors who have been lost in space and time. Stars Pruitt Taylor Vince, Lochlyn Munro, Susie Arbromeit. From Green Apple Entertainment ... "The Aggression Scale
" (2012),
starring Dana Ashbrook, Derek Mears, Ray Wise, Ryan Hartwig and Fabianne Therese, is a unique take on the home invasion thriller with two teenagers -- one of whom is emotionally disturbed with a history of violent behavior -- confronting some heavily armed bad guys who are looking for stolen cash, leading to a bloody battle of wits and will. From Anchor Bay ... "Memorial Day" (2011) stars Jonathan Bennett, James Cromwell, John Cromwell, Jackson Bond and Mary Kay Fortier-Spalding. It's Memorial Day 1993, when 13-year-old Kyle Vogel stumbles upon his grandfather Bud's World War II footlocker. Though reluctant to discuss the war with his grandson, Bud strikes a deal with Kyle: He'll tell the stories of any three objects from the footlocker that Kyle choose; as the WWII tales from Europe unfold, the film flashes forward to see how the present day SSgt. Kyle Vogel's experiences in Iraq parallel them. From Image Entertainment.

On the Indie Front:

In "Dirty Old Town" (2010), starring William Leroy, Nicholas De Cegli and Scott Dillin, the Bowery becomes a nexus of shattered dreams when a merchant has 72 hours to pay his rent. Facing extinction, his ramshackle tent of antiquities lures a troop of misfits, freaks and renegades who form a tableaux full of carnival pageantry, white lies and victimless crime in a
fleeting glimpse of Downtown New York. From Microcinema International ... As summer begins for five teenage boys, everything seems absolutely perfect ... until each loses his innocence while facing life-changing issues, including divorcing parents in "too perfect" (2011), starring Sam Lant, Elijah Stevens. From Osiris Entertainment ... In "Valley of the Sun" (2011), starring Johnny Whitworth, Heather Burns, Beth Grant, Barry Corbin, Garrett Morris and Graham Greene, a young adult-film star, feeling disillusioned and trapped, walks off the set and lands in a mental hospital, where his unwitting parents retrieve him and take him back to their Arizona retirement community for rest and relaxation; his troubles seemingly disappear until his past comes back to haunt him in the last place on Earth he expected. From Monarch Home Entertainment.

Special Interest:

"Ultrasuede: In Search of Halston
" (2011) is an exploration of the clothes, the glamour and the decadence of iconic fashion designer Halston. At the height of his fame -- in the 60s and 70s -- Halston was an emperor of fashion and style. He had his name and distinct aesthetic
on everything from luxurious towels, sheets, sunglasses, carpets, shoes, gloves to a successful line of fragrance. His circle of clients and friends included Jackie Kennedy (for whom he designed the famous pill box hat), Elizabeth Taylor, Liza Minnelli, Betty Ford, Bianca Jagger and Lauren Bacall. From Tribeca Film/New Video ... For the last 100 years, the sinking of the RMS Titanic has grown so large that legend has replaced the truth. However, recent findings and modern technology have raised new questions about what really happened that fateful night. Follow Titanic detective Tim Maltin from the icy Labrador current of the Atlantic to the blistering deserts of the Mojave as he shatters old myths and sheds new light on the disaster that sent over 1,500 passengers and crew to a watery grave in "Titanic's Final Mystery" (2012), from Inception Media Group ... "Sing Your Song: Harry Belafonte" (2011) is a survey of the life and times of Harry Belafonte. Most people know the lasting legacy of Belafonte, the entertainer. This film unearths his significant contribution to and his leadership in the civil rights movement in America and to social justice globally. From Docurama.

Check out other new May 29 DVD releases at OnVideo.