New on DVD and Blu-ray Week of May 15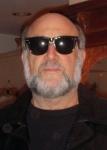 By Harley Lond - 05/15/12 at 02:46 AM CT
There are five new theatrical films coming to DVD this week -- but the best film to view is actually one from just before the turn of the century. Here's a five-minute assessment of the week's boring offerings: "The Grey" an outdoors actioner with Liam Neeson again starring as a roughneck hero, here leading a group of men out of the Alaskan wilderness while fending off a pack of bloodthirsty grey wolves, kind of like "The Edge" meets "Taken"; "One For the Money
," with Katherine Heigl playing a down on her luck girl next door (again) who becomes a bail bounty hunter to make ends meet;
"Chronicle
," about three high school students who mysteriously develop telekinetic powers and get even with the bullies in their school; "Albert Nobbs
," with Glenn Close playing a woman passing as a man in order to work and survive in 19th century Ireland; and "Rampart
," starring Woody Harrelson in a lackluster, almost film-school-amateurish production as a corrupt cop in the corrupt Rampart Division of the LAPD.

Film of the week:
Have you ever wanted to be someone else? Or, more specifically, have you ever wanted to crawl through a portal hidden in an anonymous office building and thereby enter the cerebral cortex of John Malkovich for 15 minutes before being spat out on the side of the New Jersey Turnpike?
Then director Spike Jonze, writer Charlie Kaufman and The Criterion Collection have the movie for you: "Being John Malkovich
" (1999), featuring melancholy marionettes, office drudgery, a frizzy-haired Cameron Diaz, surrealism, possession, John Cusack, a domesticated primate, Freud, Catherine Keener, non sequiturs, and absolutely no romance! But wait: get "Being John Malkovich" now and they'll throw in emasculation, slapstick, Abelard and Heloise, and extra Malkovich, Malkovich, Malkovich. This is definitely the highlight of the week. In a new high-definition digital restoration, with 5.1 surround DTS-HD Master Audio soundtrack on the Blu-ray edition.


For Buford Pusser/"Walking Tall" fans who have despaired lo these many years, looking for remastered versions of their favs, the Shout! Factory has come to your rescue: This week the company will release "Walking Tall: The Trilogy
" on DVD and Blu-ray; the three-disc set includes all three "Walking Tall" films, remastered and with new bonus features, including "Walking Tall: The Buford Pusser Story" documentary with new interviews. $24.97 DVD and $39.97 Blu-ray. The titles: "Walking Tall" (1973) starring Joe Don Baker, Noah Berry Jr., Elizabeth Hartman and Felton Perry; "Walking Tall Part 2" (1975), starring Bo Svenson, Richard Jaeckel, Noah Berry Jr.; "Final Chapter: Walking Tall" (1977), starring Bo Svenson,Margaret Blye, Forrest Tucker, Morgan Woodward. Get it before you get hit with a baseball bat.

Buzzin' the 'B's:
In an unknown future, the Earth has been destroyed by man and the air is polluted with a mysterious virus that turns humans into zombies, and only a few children are immune to the disease. Camille, a 9-year-old girl, wanders through these desolate wastelands, protecting herself from zombies and armed military forces that roam the land killing anyone in sight. As she makes her escape to the ocean, she will do whatever it takes to survive and be among other
"Descendents" (2008 -- Chile), starring Karina Pizarro, Cristobal Barra, Patricio Lynch, Sergio Allard. From Lionsgate ... A woman becomes involved in a series of unauthorized exorcisms during her mission to discover what happened to her mother, who allegedly murdered three people during her own exorcism in "The Devil Inside
" (2012), starring Fernanda Andrade, Simon Quarterman, Evan Helmuth, Ionut Grama and Suzan Crowley, from Paramount ... "Michael
" (2011 -- Austria) focuses on five months in the life of a pedophile -- Michael, a seemingly meek insurance agent -- who keeps a 10-year-old boy locked in his basement. An official selection at the Cannes and Toronto film festivals. Stars Michael Fuith and David Rauchenberger, from Strand Releasing ... A criminal gang that kidnaps women and sells them to wealthy clients meets its match when they abduct the wife of an Army Ranger in "Chained: Code 207" (2011), starring Tino Struckmann, Jill Headrick, Jack Dimich, Tiffany Anne Hughes, Chase Stevens and Tommy Mercer, from MTI Home Video ... "The Bling Ring" (2011), starring Austin Butler, Yin Chang and Jennifer Grey, is the true story of the group of average, middle-class teens from a quiet suburb who broke into celebrities' homes -- including Paris Hilton and Lindsay Lohan -- and robbed them of millions of dollars in clothes and jewelry. From A&E ... "Freak Dance" (2012) is a musical send-up from the inventive minds at the Upright Citizens Brigade, from Image Entertainment.

Special Interest:
"Dragonslayer
" (2011) documents the transgressions of Josh "Skreech" Sandoval, a local skate legend from the stagnant suburbs of Fullerton, California, in the aftermath of America's economic collapse. Taking the viewer through a golden SoCal haze of
broken homes, abandoned swimming pools and stray glimpses of unusual beauty, the film captures the life and times of Sandoval -- new father -- as his endless summer finally collides with the future. From First Run Features ... "Time Team: Unearthing the Roman Invasion" -- the popular British science-reality series presented by "Blackadder's" Tony Robinson -- makes its U.S. debut. Go along as archaeologists dig up the past in this long-running U.K. hit. Accompanied by an eclectic band of historians and experts, Robinson travels across Britain to unearth secrets from the era of the Roman occupation. Includes 12 collected episodes about Britain's Roman past from Series 2-18 (1995-2011), plus a 16-page viewer's guide. From Acorn Media ... "The Universe: The Complete Season Six" (2011) is a four-disc set from A&E ... "Treasure Houses of Britain" (2012) is a new documentary that offers intimate tours of England's most magnificent homes. From Acorn Media.

Check out other new May 15 DVD releases at OnVideo.