New on DVD and Blu-ray Week of April 17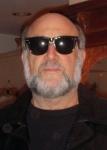 By Harley Lond - 04/17/12 at 11:17 AM CT
This week's theatrical releases to DVD:

Mission Impossible -- Ghost Protocol:
There's so many leaps of faith required on the part of viewers here that this film should be called "Mission: Give Me a Break." Blamed for the terrorist bombing of the Kremlin, IMF operative Ethan Hunt (Tom Cruise) is disavowed along with the rest of the agency when the President initiates "Ghost Protocol." Left without any resources or backup, Ethan must find a way to clear his agency's name and go after a terrorist intent on starting World War III. There's spectacular gadgets and stunts brought out for Mission: Impossible Ghost Protocol
, including a dizzying ascent up the world's tallest building in Dubai, and plenty of exciting set pieces, action sequences and special effects, but the story line just leaves too much to be desired. In particular, there's one sequence in which Hunt and another agent arrive at a railroad yard after wandering the streets of Moscow and, after a banal conversation, hop just the right box car that houses the rolling headquarters of the IMF team. And Simon Pegg as a super spy? Give me a break.

Shame
: Though billed as a sex drama, this film is more about the impersonal nature of existence in modern society, in which addictions of all sort replace intimacy and engagement. Michael Fassbender stars as a New Yorker who shuns intimacy with women but feeds his desires with a compulsive addiction to sex. When his wayward younger sister (Carey Mulligan) moves into his apartment and stirs up memories of their shared painful past, his insular life spirals out of control.

DVD Collectibles:

Comedy comes to the fore this week with "Ernie Kovacs: The ABC Specials," a single-disc DVD featuring most of the prime time ABC Specials that helped cement Ernie Kovacs' legacy as a comic artist who broke the rules of television before they were made.
"The ABC Specials" is broken out from the critically acclaimed six-DVD box set "Ernie Kovacs Collection," released by Shout! Factory in 2011. This new DVD is designed to appeal to a broader audience not already familiar with Kovacs' work. Before his untimely death at the age of 42, television pioneer Kovacs left us with a sublime body of comedy work whose influence can be seen on everything from Monty Python to SNL and David Letterman. He made eight TV specials for ABC in 1961, the final year of his life, and these show Kovacs at the peak of his creative experimentation with the medium, featuring many of his comic masterpieces and iconic set pieces. Five of these programs are presented here in complete uncut form, along with many of his celebrated — and delightfully offbeat — commercials for Dutch Masters cigars.

Comedy legends Bud Abbott and Lou Costello cemented their place in film history with the hilarious wartime comedy classic "Buck Privates
" (1941). After spending
years on stage in burlesque and on radio perfecting classic routines such as "Who's on First?," the duo transitioned to motion pictures at Universal in 1940. In their first leading roles, Bud and Lou play con artists who accidentally enlist in the U.S. Army to avoid going to jail. Making matters worse, their no-nonsense drill sergeant turns out to be the cop who tried to arrest them. Featuring classic routines such as "Drill," "Dice Game" and "You're Forty, She's Ten," the film also starred the popular singing group The Andrews Sisters performing the Academy Award-nominated song "Boogie Woogie Bugle Boy." Following the success of "Buck Privates," Bud and Lou made an astounding 26 more movies at Universal. This Blu-ray/DVD Combo is part of Universal 100th Anniversary Collector's Series.

One of the most powerful of the family portraits by Yasujiro Ozu ("Tokyo Story"), "Late Spring
" (1949) tells the story of a widowed father who feels compelled to marry off his beloved only daughter. Eminent Ozu players Chishu Ryu and Setsuko Hara command this poignant tale of love and loss in postwar Japan, which remains as potent today as ever -- ­and as strong a justification for its maker's inclusion in the pantheon of cinema's greatest directors. The Criterion Collection releases the film in Blu-ray this week, in a high-definition digital restoration, with uncompressed monaural soundtrack.

Buzzin' the 'B's:

There's plenty of horror retreads hitting the shelves this week, beginning with "Hell's Labyrinth (aka Carnivorous)" (2007), in which a group of 20 captives find themselves in a hellish chamber, hunted by demonic creatures; from MTI Home
Video ... followed by "The Divide
" (2011), where a sudden nuclear attack forces nine strangers into a small, decrepit apartment building basement for shelter, where the group begins to descend into madness. Stars Lauren German, Michael Biehn, Milo Ventimiglia, Courtney B. Vance, Ivan Gonzalez, Michael Eklund, Ashton Holmes and Rosanna Arquette; from Anchor Bay ... The unveiling of a state-of-the-art city called New Town, fully serviced by robots fulfilling all of the functions previously held by humans, turns deadly when the robots revolt and attack the humans in "Robotropolis
" (2011), starring Zoe Naylor and Graham Sibley, from Image Entertainment ... In "7 Below" (2011), starring Ving Rhames, Luke Goss, Rebecca Da Costa, Bonnie Somerville, Matt Barr, Val Kilmer, a group of people, stranded in nowhere when their tour bus breaks down, find themselves trapped in the same home where murders occurred 100 years before; from ARC Entertainment ... Lastly, there's "Suspicion
" (2011), starring Brad Blaisdell, Suzanne May and Aidan Bristow, in which a retired member of the Mafia, dying of lung cancer, roams the city, frequenting his favorite cafe, where he meets a waitress/college girl and unwittingly puts her life in jeopardy; from Osiris Entertainment.

On the Indie Front:


In "Last Rites of Joe May
" (2011), short-money hustler Joe May (Dennis Farina) returns from the hospital after a long battle with pneumonia to confront the harsh reality of his legacy: Everyone he knew had assumed he was dead, and life had gone on around him without missing a beat. Returning to his old Chicago neighborhood, he finds his car gone, all his worldly possessions pawned by his landlord, and the apartment he's lived in his entire adult life rented out to a single mother named Jenny and her 8-year-old daughter. From TriBeca Film/New Video ... "The Man on the Train" (2011) stars Donald Sutherland and Larry Mullen Jr. in the English-language remake of Patrice Leconte's acclaimed French drama about a quiet professor who wants to trade places with the bank thief who has arrived in his small town; also from TriBeca Film/New Video

For the Family:

"Mo Willems' Pigeon and Pals: Complete Cartoon Collection, Vol. 1 & 2"
(2012) is a two-disc set with six animated stories by Emmy Award-winner and Sesame Street veteran Mo Willems, who authored the family favorites "Don't Let the Pigeon Drive the Bus!" and "The Pigeon Finds a Hot Dog!" included here. The set also includes "Knuffle Bunny: A Cautionary Tale" (in both English and Spanish) and "Knuffle Bunny Too: A Case of Mistaken Identity," "Leonardo the Terrible Monster" and "Naked Mole Rat Gets Dressed." From Scholastic Storybook Treasures ... "Conan the Adventurer: Season Two: Part 2" (1992) is a two-disc set with 13 episodes, $19.93 from Shout! Factory ... "Yo Gabba Gabba: Super Spies" (2012) contains four new episodes, and includes "Super Spies" guest-starring Jason Bateman, $16.99 from Nickelodeon/Paramount.

Special Interest:

There's a flood of interesting documentaries due this week; in alphabetical order:
"Bill Moyers: Capitol Crimes" (2012) Hard-hitting examination of the Abramoff lobbying scandal, as seen on PBS. Features more than three hours of bonus materials including 83-minute "Buying the War" bonus. A tale of politics, greed, and the buying and selling of influence at the highest levels of power. Moyers explores how "super lobbyist" Jack Abramoff rode a wave of corruption to enrich himself and promote his causes -- from Indian casinos in Louisiana to the Moscow offices of Russia's new oligarchs -- taking down other Washington heavyweights in the process. From Acorn Media.
"The Flaw
" (2011) Today, a question haunts America: what exactly caused the world's greatest economy to crash and burn in 2008? And why is it so slow to recover? From award-winning documentary filmmaker David Sington, this documentary tells the story of the credit bubble that caused the financial crash through interviews with some of the world's leading economists, including housing expert Robert Shiller, Nobel laureate Joseph Stiglitz, and economic historian Louis Hyman, as well as Wall Street insiders and victims of the crash. More topical than ever, the film presents an original and compelling account of the toxic combination of forces that nearly destroyed the world economy, demonstrating how excessive income inequality leads to economic instability. From Docurama.

"From the Other Side" (2002) This critically acclaimed documentary from legendary Belgian filmmaker Chantal Akerman -- referred to by J. Hoberman in the Village Voice as "Comparable in force and originality to Godard or Fassbinder, Chantal Akerman is arguably the most important European director of her generation" -- examines the risks taken by undocumented immigrants from Mexico crossing over to Arizona. Exploring Agua Prieta, Mexico, Douglas, Arizona, and the desert in between, she mixes beautiful and evocative landscapes with interviews with the families of immigrants, American sheriffs, fearful locals, and advocates. A bonus disc will include another film by Chantal Akerman, "South" (1999) a documentary that was originally planned as a meditation on the American south, inspired by Akerman's love of William Faulkner and James Baldwin; the focus of the film was dramatically altered following a brutal murder that took place during its development. In Jasper, Texas, James Byrd Jr., a black man, was severely beaten by three white men, then chained to their truck and dragged three miles through the county. Akerman situates this hate crime within the context of the surrounding community and landscape, exploring the reactions of the citizens in Jasper and allowing the story to unfold on its own in a pensive and respectful fashion. Two-disc set
from Icarus Films Home Video.

"Frozen Planet"(2012) Astonishing and breathtaking seven-part series narrated by David Attenborough. A BBC/Discovery Channel co-production four years in the making," Frozen Planet" is ambitious
and epic in scale and provides the ultimate portrait of our Earth's Polar Regions, capturing the power of natural elements and the fragile, jaw-dropping beauty of scenery unlike anywhere else in the world. This landmark high definition series brings to the screen the frozen wilderness of the polar region for what could be the last time before they change forever. Featuring the incredible wildlife cinematography that made "Planet Earth" a worldwide success, viewers encounter spectacles that few of us will ever witness first hand. Go deep under the sea-ice into a magical world of giants, plunge into the heart of an erupting polar volcano and fly to the South Pole across the Antarctic icecap -- the largest concentration of ice on earth -- retracing the steps of the great Polar explorers. Get closer than ever before to the lives of polar bears, penguins, wolves and orcas, and witness the most extraordinary examples of survival against the odds that can be found anywhere on the planet. Three-disc set from BBC Worldwide Americas.

"Garbo: The Spy
" (2009) The Allies called him Garbo. The Nazis dubbed him Alaric. Both sides in World War II were sure Juan Pujol Garcia was their man. In reality, Pujol was a double agent -- and his final allegiance was to the Allies. From the comfort of Lisbon, Garbo fed false information to the Nazis and fabricated a network of phantom agents across Europe. Although he never fired a single shot, Garbo helped to save thousands of lives, most notably by misinforming the Germans about the timing and location of D-Day. In his inexhaustible imagination he even went so far as to secure death benefits from the Nazis for an imaginary agent's nonexistent widow. Documentary in English, Spanish and German w/English subtitles. Formats: DVD. Extras: Interview with intelligence and espionage expert Nigel West, "Sonic Deception" WWII Training Film. From First Run Features.

"The Hitler Chronicles" Four documentaries in a four-disc box set: "The Architecture of Doom," "Dear Uncle Adolf," "Hitler: A Career" and "The Top Secret Trial of the Third Reich." In English and German w/English subtitles. From First Run Features.


"The Man Nobody Knew: In Search of My Father, CIA Spymaster William Colby
" (2011) As powerful and riveting as a John Le Carre thriller, "The Man Nobody Knew" uncovers the hidden life of legendary CIA spymaster William Colby. The consummate American soldier-spy, Colby took on the government's dirtiest assignments without question -- until the day he defied presidential orders and revealed to Congress the CIA's "family jewels" -- their darkest, deepest secrets. Told by his son Carl Colby and featuring a who's who of the intelligence community as well as top journalists and writers, Colby's story unmasks the lies, myths, truths, sacrifices and casualties of a covert spy. From First Run Features.

"Planet Egypt" (2011) Fascinating, four-hour HISTORY miniseries explores the technology, culture, religion, wars and peace that unified Egypt for 3,000 years. Two-disc set from A&E.

"The Presidents" (2005) As the election year heats up, this best-selling series -- the most comprehensive ever filmed about the presidency -- provides a rare, inside look at the lives and legacies of every POTUS in a beautifully repackaged set including a bonus DVD. Four-disc set from A&E.

"Secret War" (2012) From the producers of "Churchill's Bodyguard" and "Hitler's Bodyguard," this riveting 13-part series tells the story of the spies who went behind enemy lines to conduct intelligence-gathering, sabotage, and assassination during World War II. The series premiered on Discovery's Military Channel in January 2012. "Secret War" includes a 20-page viewer's guide with a chronology of World War II, articles on Winston Churchill, Fortress Europe, resistance movements, the SAS, and MI6. From Acorn Media.