New on DVD and Blu-ray Week of March 27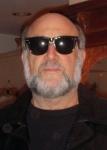 By Harley Lond - 03/27/12 at 03:48 PM CT
There's little joy at the DVD check-out counters this week, as the major theatrical releases arriving today pretty much -- and deservedly -- stalled at the box office -- likewise offering little pleasure on the small screen.


Jonathan Safran Foer's best-selling novel "Extremely Loud & Incredibly Close
" -- a look at the tragedy of 9/11 from the point of view of an 11-year-old boy who searches New York City for clues to a mysterious key left behind by his father, who was killed in the
terrorist attacks -- deserved much better than the sentimental and pretentious film dished up by director Stephen Daldry and screenwriter Eric Roth. It's slow moving, loud and filled with too many coincidences and unbelievable situations. And the protagonist -- Oskar Schell, played by Thomas Horn-- is not the most likeable of kids. Foer's debut best-seller, "Everything Is Illuminated," also suffered a sad fate when turned into a film, though it's quirkiness and whacked-out cast (headed up by Eugene Hutz of Gypsy Punk group Gogol Bordello) offered much more enjoyable viewing while also telling a meaningful story about the aftermath of tragedy. "Extremely Loud and Incredibly Close" co-stars Tom hanks, Sandra Bullock and Max von Sydow.


"A Dangerous Method
," based on the play by Christopher Hampton, "The Talking Cure," about the conflict between Sigmund Freud (Viggo Mortensen) and his disciple, Karl Jung (Michael Fassbender), over an hysterical young female patient (Keira Knightley), ends up as a cinematic lesson in psychobabble. Like a session in psychoanalysis itself, the film is all talk and little action -- as would be expected in a treatise on an intellectual watershed in the history of thought in Western Civilization. So why make it into a movie? Only director David Cronenberg knows for sure. Best parts of the film: a nasty performance by an oversexed Vincent Cassel and a Keira Knightley spanking scene.


"Alvin and the Chipmunks: Chipwrecked
," as would be expected, is for the very young only. The by-the-numbers animated film -- the Chipmunks and Dave Seville get shipwrecked on an island after falling overboard during a cruise -- is almost unbearable to watch if you're over the age of five. Still, the darn thing made more than $132 million at the U.S. box office. I'm definitely in the wrong business.


DVD Collectibles:


The major release this week: Warner Home Video commemorates seven decades of one of the greatest films of all time, "Casablanca" (1942, directed by Michael Curtiz and starring Humphrey Bogart, Ingrid Bergman, Paul Henreid, Claude Rains, Conrad Veidt, Sydney Greenstreet, Peter Lorre, S.Z. Sakall, Madeleine Lebeau, Dooley Wilson and Joy Page) with its spectacular "Casablanca
70th Anniversary Edition" a three-disc Blu-ray and DVD Combo Pack: New limited numbered Blu-ray + DVDs boast all new 4k feature scan in a gift set with 14 Hours of bonus content, including two new documentaries and collectible memorabilia that includes a reproduction of the original 1942 French film poster, a 60-page production art book and collectible drink coaster set. Formats: DVD, Blu-ray Disc.
Extras: Three comprehensive feature length documentaries: "The Brothers Warner," "You Must Remember This: The Warner Bros. Story" and "Jack L. Warner: The Last Mogul"; Commentary by Roger Ebert, commentary by Rudy Behlmer, introduction by Lauren Bacall, two new documentaries: "Michael Curtiz: The Greatest Director You Never Heard Of" and "Casablanca: An Unlikely Classic," "Now Voyager" theatrical trailer: "Warner Night at the Movies"; Newsreel: "Warner Night at the Movies"; "Vaudeville Days": "Warner Night at the Movies";" The Bird Came C.O.D.": "Warner Night at the Movies"; "The Squawkin' Hawk": "Warner Night at the Movies"; "The Dover Boys at Pimento University or The Rivals of Roquefort Hall"; "Great Performances: Bacall on Bogart"; "You Must Remember This: A Tribute to Casablanca"; "As Time" Goes By: The Children Remember"; deleted scenes; outtakes; "Who Holds Tomorrow?" "Carrotblanca vintage cartoon; scoring stage sessions; 4/26/43 "Lady Esther Screen Guild Theater" radio broadcast; 11/19/47 "Vox Pop" radio broadcast. $64.99.


Producer-director Roger Corman has been the king of 'B' and exploitation films for some six decades, ranging from the sci-fi romps "The Beast With a Million Eyes," "Attack of the Crab Monsters" and "Not of This Earth" in the mid-fifties
to rock 'n' roll/youth exploitation ("Rock All Night" and "The Wild Angels") and horrorfests ("The Little Shop of Horrors," "A Bucket of Blood," "X: The Man with the X-Ray Eyes") to classic drive-in fare like "Bloody Mama," "The Trip," "Women in Cages" and "Big Bad Mama" in the late-sixties/early seventies ... and he's still going strong -- iMDB lists 401 production titles and 56 films directed by the man. "Corman's World
: Exploits of a Hollywood Rebel" (2011) is a tantalizing and star-studded tribute to Corman, certainly Hollywood's most prolific writer-director-producer, and seminal influencing force in modern independent moviemaking. Directed by Alex Stapleton, "Corman's World's" interview roster boasts such modern Hollywood icons and cinematic luminaries as Martin Scorsese, Robert De Niro, Jonathan Demme, Ron Howard, Eli Roth, David Carradine, Peter Fonda, William Shatner, Pam Grier, John Sayles, Brett Ratner, Bruce Dern, Paul W.S. Anderson, Peter Bogdanovich (many who got their start in the Corman factory) and many more actors and filmmakers. Available on DVD and Blu-ray Disc from Anchor Bay Films.


We're coming up on the 100th anniversary of the sinking of the Titanic on April 15, 1912, and it seems like everyone is getting on board -- so to speak -- with documentaries and reissues of dramatic films that tackle the subject (not to mention James Cameron's re-release of his 1997 "Titanic" in 3D). One of the best depictions of the disaster is "A Night to Remember
" (1958), which is getting The Criterion treatment this week on DVD and Blu-ray. On April 14, 1912, just before midnight, the unsinkable Titanic struck an iceberg. In less than three hours, it had plunged to the bottom of the sea, taking with it more than 1,500 of its 2,200 passengers. In his unforgettable
rendering of Walter Lord's book of the same name," A Night to Remember," the acclaimed British director Roy Ward Baker depicts with sensitivity, awe, and a fine sense of tragedy the ship's final hours. Featuring remarkably restrained performances, "A Night to Remember" is cinema's subtlest, finest dramatization of this monumental 20th-century catastrophe. New high-definition digital restoration, with uncompressed monaural soundtrack on the Blu-ray edition. Bonus features include commentary by Don Lynch and Ken Marschall, author and illustrator of "Titanic: An Illustrated History"; "The Making of A Night to Remember" (1993), a 60-minute documentary featuring William MacQuitty's rare behind-the-scenes footage; archival interview with Titanic survivor Eva Hart; "En natt att minas," a 45-minute Swedish documentary from 1962 featuring interviews with Titanic survivors; and a booklet featuring an essay by film critic Michael Sragow.


Also from Criterion this week comes "David Lean Directs Noel Coward
": In the 1940s, the wit of playwright Noel Coward and the craft of filmmaker David Lean melded harmoniously in one of cinema's greatest writer-director collaborations. With the wartime military drama sensation "In Which We Serve" (1932), Coward and Lean (along with producing partners Ronald Neame and Anthony Havelock-Allan) embarked on a series of literate, socially engaged, and enormously entertaining pictures that ranged from domestic epic ("This Happy Breed," 1944) to whimsical comedy ("Blithe Spirit," 1945) to poignant romance ("Brief Encounter," 1945). These films created a lasting testament to Coward's artistic legacy and introduced Lean's visionary talents to the world. New high-definition digital transfers of the BFI National Archive's 2008 restorations, with uncompressed monaural soundtracks on the Blu-ray edition.


Also worth checking out this week is "I, Claudius: 35th Anniversary Edition" from Acorn Media. This epic 1976 BBC series spans the history of the Roman Empire from Augustus through Claudius, a stuttering scholar who learns early to play the fool and stay alive. Based on the novels by Robert Graves, it stars Derek Jacobi in a career-defining role. Extras include extended original versions of episodes 1 and 2; "I, Claudius: A Television Epic" behind-the-scenes look at the series, a new Derek Jacobi interview, more ... And, lastly, new to Blu-ray this week are "Dragonheart
" (1996), starring Dennis Quaid, David Thewlis, Pete Postlethwaite and Dina Meyer; "The Quest
" (1996), starring Jean-Claude Van Damme, Roger Moore, James Remar and Janet Gunn; both from Universal; and the 20th Anniversary of "The Bodyguard
" (1992), starring Whitney Houston and Kevin Costner, with Houston's "I Will Always Love You" music video and the making-of documentary "Memories of The Bodyguard," from Warner.


Buzzin' the 'B's:


"In the Land of Blood and Honey
" (2011), directed by Angelina Jolie and starring Zana Marjanovic and Goran Kostic, is set against the backdrop of the Bosnian War that tore the Balkan region apart in the 1990s; the film tells the story of Danijel and Ajla, two people from different sides of a brutal ethnic conflict, who could have found love with each other, but their relationship grows darker as the armed conflict takes hold of their lives.
Includes the authentic language film with English subtitles on the Blu-ray and the English language version featured on the DVD disc. From Sony ... After a powerful billionaire is murdered, his secret adoptive son must race to prove his legitimacy, find his father's killers and stop them from taking over his financial empire in "The Heir Apparent: Largo Winch
" (2008), starring Tomer Sisley, Kristin Scott Thomas, Miki Manojlovic and Melanie Thierry. From Music Box Films ... Speaking of Roger Corman, the maestro's latest is "Camel Spiders
" (2012), starring Brian Krause, C. Thomas Howell, Melissa Brasselle and Diana Terranova. It's a horror film about killer camel spiders -- based on the actual arachnids that for years have tormented our
armed forces in the Middle East -- who travel with a wounded U.S. soldier back to the states, where they breed in the Southwest and can freely hunt for prey, unafraid of any predator -- including man. A small band of hearty fighters are forced to make one last stand against the creatures. From Anchor Bay ... "Die" (2011) is a another "Saw" clone in which six people wake up in an unknown place and are subjected to a sadistic experiment in which the unwilling participants have to face disturbing truths about themselves and decide each others fate. Stars John Pyper-Ferguson, Elias Koteas, Stephen McHattie, Emily Hampshire and Caterina Murino. From Entertainment One ... In "The Kate Logan Affair" (2010 -- Canada), starring Alexis Bledel, Laurent Lucas and Noemie Godin-Vigneau, a psychologically unstable young police woman and a married Frenchman find themselves caught up in a dramatically twisted affair when she mistakenly detains the man, thinking he's a rape suspect; she seduces him to prevent him from talking to her superiors. From Entertainment One.

On the Indie Front:


When a kind-hearted angel leaves a pendant for 12-year-old "Trinity Goodheart" (2011), the precocious, street-wise youngster concludes that her long lost mother must be in danger and needs her help. Trinity's subsequent sojourn results in an effort to reunite her disjointed family; and in the process, Trinity teaches them the values of love, faith and forgiveness. Stars Erica Gluck, Eric Benet, Mark LaMura, Jennifer Van Horn, Karen Abercrombie and Willie Stratford.From One Village Entertainment/Image Entertainment ... "The Broken Tower
" (2011) is writer-director-star James Franco's probing biodrama of the life of visionary American poet Hart Crane, who lived a life of beauty, passion and tragedy. From Entertainment One.


Foreign:


"Jitters" (2010 -- Iceland) is a gay coming-of-age drama about a budding relationship between two teenage boys: the uptight Gabriel and free-spirited Marcus. Stars Atli Oskar Fjalarsson and Haraldur Ari Stefansson. From TLA Releasing.


Special Interest:


The Blu-ray edition of "BBC Natural History Collection With Planet Earth Special Edition" is the ultimate "Natural History" collection, featuring the truly remarkable "Planet Earth Special Edition," now with over seven hours of extras, plus three additional landmark series: "The Blue Planet," "The Life of Mammals" and "The Life of Birds," all narrated by world renowned naturalist David Attenborough. More than 33 hours of programming and over 12 hours of bonus material on 18 discs, $179.98 from BBC Home Entertainment ... "Betty White: Champion for Animals" (2012) is a documentary about people working to understand and protect the world's precious animal populations. The award-winning actress and comedienne shares anecdotes about her own pets, as well as unforgettable experiences with the organizations that make the world of animals available to all. Featured are heroic stories of the military canine corps and the Humane Society, and journeys off the beaten path to America's national parks, world-class zoos and aquariums. From Image Entertainment.