Oscars - Best Picture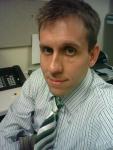 By patjohnson76 - 02/26/12 at 12:39 PM CT
Just under the wire, I'm getting my final part of my take on the Oscar nominations up. Here I'll break down the 9 nominees for Best Picture...well, I'll break down some of them after eliminating some from contention.

In 2009 the Academy made the head-scratching decision to nominate 10 films for Best Picture in the hopes of drawing more viewers by having fan-favorite films get nominated. The process didn't really pan out and people complained there were too many nominees. Thus, a new formula was introduced, in which any film that received a 1st place vote among 5% of the Academy would be nominated in Best Picture. This solution has been widely panned as now we have 9 films nominated for Best Picture this year. Expect a change for next year too.

Despite 9 nominees for Best Picture, we still only have 5 nominees for Best Director, so we might as well eliminate the 4 films that don't have a Best Director nod, as only 1 film since 1930 has won the top prize without a Best Director nomination. These 4 films don't have strong enough support to win the top prize either, so goodbye to Extremely Loud and Incredibly Close, The Help, Moneyball, and War Horse. Thus, the ones with the strongest chance of winning:

The Artist
FOR IT: It's been the front-runner for weeks, and the inevitable backlash hasn't slowed it down. The reasons I listed for its Best Director win apply here as well: it's original, daring, sentimental, and gives a nod to the early years of Hollywood. The Academy can't resist.

AGAINST IT: Sentimentality and emotion don't always win out, otherwise films like War Horse and Extremely Loud would have fared better with the nominations. Some may feel it's silent approach is simply a gimmick.

The Descendents
FOR IT: Strong performances from a good cast, great direction from a past nominee, and a story about a modern day family dealing with problems - what more could you want. A great performance by George Clooney adds to the resume as well.

AGAINST IT: It's the type of film that's acted and written well, but that's it. Academy members may want to reward a film that's impressive in other categories as well.

Hugo
FOR IT: It's another great film directed by Martin Scorsese. It leads in total nominations, and more times than not, the most nominated film wins. It has nominations in many technical categories elevating it to outstanding in many minds.

AGAINST IT: It could be dismissed as a children's film. It's fantasy story doesn't help it either. If Scorsese hadn't just won a few years ago, there probably would be more voters circling around it.

Midnight in Paris
FOR IT: It's another great film by Woody Allen, some saying his best since Annie Hall and Hannah and her Sisters. For those wanting to escape the seriousness of the other nominees, it provides a welcome relief with a likable cast.

AGAINST IT: It's a romantic comedy, another category the Oscars tend to look down upon. It's probably a lock to win the Best Original Screenplay Oscar, which many voters may feel is enough for this small film.

The Tree of Life
FOR IT: Directed by respected filmmaker Terrence Malick, TToL is also daring, original, and has strong performances its cast. Many have marveled at its story and became engrossed in Malick's vision.

AGAINST IT: For everyone who loved it there was someone who hated it. It's a divisive film between those who marvel at its brilliance and those who shake their head at its arrogance.

FINAL VERDICT: The Artist will be the big winner tonight. Though Hugo may win more awards in the technical categories, Hollywood has been swept up in The Artist, which should continue its awards season domination tonight.