Oscars - Best Supporting Actress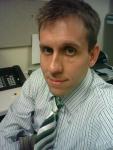 By patjohnson76 - 02/16/12 at 06:51 PM CT
Part two of predicting the major Oscar races, Best Supporting Actress is the race where lots of upset winners tend to happen, could it happen again this year? The nominees...

Bernice Bejo: The Artist

FOR HER: She's starring in a Best Picture contender that's the favorite to win. The Academy has really embraced the film and her parallel story against Jean Dujardin's is just as fun to watch. She delivers a solid performance without the audience hearing any dialogue.

AGAINST HER: She's an unknown in Hollywood, though that will probably soon change. The Artist is a good film, and she really adds to it, but its real star is Dujardin, and if anyone from the film is going to win an acting award, it will probably be him.

Jessica Chastain: The Help

FOR HER: 2011 was a great year for Chastain, who delivered three great performances: in this film, The Debt and The Tree of Life. All were critically acclaimed and voters may choose to reward all the work she's done in the past year with a win here.

AGAINST HER: She's better in those other films. The character's better moments in the book were left out of the film version. Her costar Octavia Spencer had the flashier part and is likely to take the votes anyone throws toward The Help's way.

Melissa McCarthy: Bridesmaids

FOR HER: 2011 was also a great year for McCarthy, who many thought stole the show in Bridesmaids and also received an Emmy for her TV work. Her arrival onto the film and TV scene is one of the big entertainment stories of the year.

AGAINST HER: The nomination is for a comedy, which the Academy notoriously rewards with nominations, not Oscars. Also, is the Academy really going to reward a performance where the character poops in a sink?

Janet McTeer: Albert Nobbs

FOR HER: In a movie of gender-bending roles, her performance is quite believable. It helps that the film is a huge passion project for star Glenn Close, who has been promoting the film to the Academy. She's a prior nominee which helps as well.

AGAINST HER: While Close has really been promoting the film, it hasn't been that well received. Voters would probably rather reward the star than a supporting player here, and let's face it, Albert Nobbs is kind of weird.

Octavia Spencer: The Help

FOR HER: Spencer is a great story: after years in bit parts and comedic roles, she gets the chance to show her talents in a role that author Kathryn Stockett wrote with her in mind - and she delivers. The role allows her to show a huge range in the film with many memorable moments. In a category that has a history of rewarding either young stars or breakout roles, Spencer could be the one to beat.

AGAINST HER: Her costar Chastain is in the category and could steal some votes. The category also has a history of upsets so while she may be the favorite, anyone has a chance.

FINAL VERDICT: Octavia Spencer has been racking up awards in this category all season, and it's likely she'll continue to win here. Though she hasn't really shown her chops in other roles just yet, the performance is so strong that the Academy will probably reward it with a win. It's not an easy pick as upsets happen in this category, so Chastain, McCarthy, and Bejo still have a shot (I don't think McTeer is a serious threat), but for now I'm sticking with Spencer to receive the Oscar for Best Supporting Actress.