Oscars - Best Supporting Actor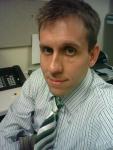 By patjohnson76 - 02/15/12 at 09:23 PM CT
Part 1 in a 6 part series where I break down the major Oscar races and predict a winner. I'll post the strengths and weaknesses of each candidate before making a final prediction.

Kenneth Branagh: My Week with Marilyn

FOR HIM: Branagh had a good year, directing the surprising well-reviewed Thor to strong box office results to portraying Laurence Olivier against Michelle Williams' Marilyn Monroe. In a movie where the big draw was Williams, Branagh still managed to stand out and earn his second acting nomination, after 1989's Henry V. Older members of the Academy who worked with and knew Branagh could be swayed by his realistic portrayal.

AGAINST HIM: My Week with Marilyn was released... and quickly disappeared, never catching on with audiences. It's really more Williams' film anyway, and he's up against not one, but two older members of Hollywood who are more than due for a win.

Jonah Hill: Moneyball

FOR HIM: An actor who has appeared in mostly comedic films and silly roles, Hill turns in a standout performance in Moneyball. He manages to do the near impossible - make an impression while acting against one of the biggest movie stars on the planet. It's a breakthrough role for him and a huge accomplishment.

AGAINST HIM: Remember those silly roles? Academy members are probably going to want to make sure this wasn't a fluke. Besides, if anyone is going to win an Oscar for Moneyball, it will be Brad Pitt. The good news is that this nomination should bring Hill more variety in future roles.

Nick Nolte: Warrior

FOR HIM: Nolte earns his third nomination for portraying the alcoholic father-trainer in the well reviewed Warrior. He gives a haunting performance in a film many thought would be Oscar bait when released, and even though the Oscar realities never materialized, voters still remembered Nolte's strong performance.

AGAINST HIM: He lacks that one big standout scene in Warrior, which is really more about the fighting anyway. Besides, the whole "trainer finds redemption" thing is so last year.

Christopher Plummer: Beginners

FOR HIM: Can you believe the 82 year old Plummer only has two Oscar nominations, and his first was in 2009? He's been around forever and acted with so many people, and he's in a category that rewards overdue older actors. In Beginners he gives some of his strongest work, and the film drags when he's not in it. It's a great achievement... and let's not forget, he's won pretty much every supporting acting award this year.

AGAINST HIM: Umm...the movie was released last May? There's not much against Plummer in this race, other than there's another nominee that's also overdue, acted with everyone, and that is...


Max von Sydow: Extremely Loud and Incredibly Close

FOR HIM: Portrays great emotion without speaking in a modern film. He's the same age as Plummer and also is only looking at his second nomination. Pretty much everything that Plummer has going for him, Sydow does too. There's only one problem...

AGAINST HIM: ...Incredibly Close was released so late into the season it's unlikely many members of the Academy have seen it. The film wasn't as well-reviewed as Plummer's, even though Sydow's performance has been strongly praised.

FINAL VERDICT: A win by anyone other than Christopher Plummer would be a huge upset. He's won pretty much everything so far, and he gives great acceptance speeches, which matters quite a bit in this business. It looks like come Oscar night, Plummer will be hoisting the Best Supporting Actor Oscar, like many overdue actors before him. And let's not forget, he does a damn good job in Beginners.

Coming up: Best Supporting Actress.