7 Possible Upsets on Oscar Night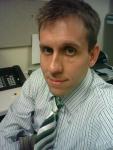 By patjohnson76 - 02/03/12 at 12:45 PM CT
At this point in the awards season, it's usually easy to call most Oscar races. But what if the Academy decides to get a little funky and create some upsets? Let's just imagine:

Hugo could win Best Picture

Though The Artist is the favorite, with The Descendents possibly being a spoiler, there's still a chance Hugo could pull off a major upset. Why? It has the most nominations out of any picture, and historically the most nominated film wins. Recent years have poked holes in this tradition, but when Academy members see the same film in multiple categories, respect for the film grows. And since Hugo could possibly win Best Picture, that means…

Martin Scorsese could win Best Director

There's a lot of love for Hugo. I haven't seen it personally, but the multiple nominations and year-end critical lists show its popularity. People have raved about Scorsese's departure from his usual darkness and delivering what many have called "a children's film." While this stereotype could cost it in the Best Picture race, Scorsese could still pull out a win, even though he just won recently for The Departed.

Jean Dujardin could win Best Actor

For weeks this has seemed like George Clooney's race to lose, and I was originally going to go with Brad Pitt as a potential upset pick. But Dujardin's win at the SAG Awards shows this race isn't as locked up as we might have thought. The acting branch of the Academy is the largest voting block, and with them choosing Dujardin over Clooney last Sunday night, look for this race to tighten up. Besides, Clooney just won a few years ago for Syrianna – is the Academy ready to give him another acting Oscar, even if it is in the lead category?

Glenn Close could win Best Actress

File this one under "very unlikely" but hear me out. At this point a win by Meryl Streep, the other front-runner, could be considered an upset given the steam that Viola Davis is creating after wins with the critics and the SAG. However, I think many older members of the Academy will marvel at Streep's interpretation of Margaret Thatcher to still make her a serious threat. But here's where the upset comes in. If Davis and Streep split the vote, Close could sneak in for the win. She's been nominated multiple times, never won, delivers a performance that has been a passion-project of hers for 30 years, and after spending recent years in television is this year's "comeback" in film. Voters may feel this is their last chance to honor her with an Oscar.

Anyone else could win Best Supporting Actor

But it's not likely. Christopher Plummer has won pretty much every supporting actor award there is this year. This is the safest bet of the night.

Bernice Bejo could win Best Supporting Actress

Octavia Spencer is pretty much a lock here as well, but if she ends up splitting the vote with fellow cast member Jessica Chastain, look for Bejo to win here. The Academy may want to reward its Best Picture choice with an acting win, and Bejo looks to be the beneficiary. If she wins, you can pretty much pencil in Clooney as the winner in the Lead Actor race. Remember – this is the category where upsets happen the most, so a win by anyone is possible.

John Williams could win for Best Original Score

The heavy favorite is Ludovic Bource for The Artist, who has the huge task of telling nearly the entire film through his music. But what's most impressive in this category is that Williams earned not one, but two nominations (he may have even had three, had he composed the final Harry Potter film, which he wanted to do). Still not impressed? The guy turns 80 years old this month. He's also achieved the second most nominations in the history of the Oscars. I don't think Oscar gets sentimental in the technical categories, but Williams hasn't won since 1993's Schindler's List, and if the Academy gets a little sentimental and wants to reward him one more time, they are running out of time to do it. If he wins in this category, it will most likely be for the film that scored a Best Picture nod, War Horse.

These are some likely upsets. Am I betting that any of them will happen? Not enough to bet money on, but let's just say I won't be too shocked if some of these names are called on Oscar night.