By Harley Lond - 01/16/23 at 11:49 PM CT
FROM THE BIG SCREEN
From the Big Screen:
"The Menu" (2022) A young couple (Anya Taylor-Joy and Nicholas Hoult) travels to a coastal island to eat at an exclusive restaurant where the chef (Ralph Fiennes) has prepared a lavish menu, with some shocking surprises. Vitals: Director: Mark Mylod. Stars: Ralph Fiennes, Anya Taylor-Joy, Nicholas Hoult, Janet McTeer, Reed Birney, John Leguizamo.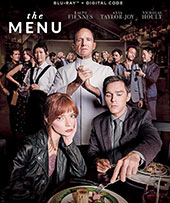 2022, CC, MPAA rating: R, 107 min., Comedy Thriller, North American box office gross: $30.422 million, worldwide $59.596 million, Fox. Formats: DVD, Blu-ray, VOD, Digital. Extras: "Open Kitchen: A Look Inside The Menu" featurette; deleted scenes. Read more here

"Till" (2022) A profoundly emotional and cinematic film about the true story of Mamie Till Mobley's relentless pursuit of justice for her 14 year old son, Emmett Till, who, in 1955, was lynched while visiting his cousins in Mississippi. In Mamie's poignant journey of grief turned to action, we see the universal power of a mother's ability to change the world.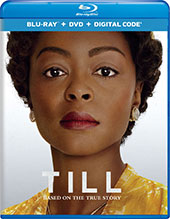 Vitals:: Director: Chinonye Chukwu. Stars: Danielle Deadwyler, Jalyn Hall, Jamie Renell, Whoopi Goldberg, Sean Patrick Thomas, John Douglas Thompson. 2022, CC, MPAA rating: PG-13, 130 min., Drama, North American box office gross: $9.000 million, worldwide $9.422 million, MGM. Formats: DVD, Blu-ray/DVD Combo + Digital Code, VOD, Digital.


THIS WEEK'S BEST BETS:
When director Huang Feng jumped ship from Shaw Brothers to their upstart rivals Golden Harvest, he swiftly launched the career of a Taiwanese ingenue barely out of Beijing opera school named Angela Mao, who despite her fresh-faced femininity became one of Hong Kong's toughest action icons of the 1970s.
"Lady Whirlwind & Hapkido"
(1972 - Hong Kong), directed by Huang in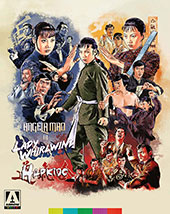 1972, sees Mao dead set on avenging the death of her sister, only to find herself fighting a common enemy alongside the man she wants revenge on. "Hapkido," made the same year, sees her once more pitted against a gang of Japanese thugs, alongside fellow soon-to-be kung fu legends Sammo Hung and Carter Wong as disciples of the titular Korean fighting style, studying under real-life hapkido grandmasters Ji Han-jae ("Game of Death") and Hwang In-shik ("The Way of the Dragon"). Originally released in the US as "Deep Thrust" and "Lady Kung Fu" respectively, these two restored martial arts classics show Mao at her mightiest - every bit as formidable as the great Bruce Lee, whose sister she played in "Enter the Dragon" the following year. Brand new 2K restorations by Fortune Star. On Blu-ray from Arrow Video/MVD Entertainment.
Read more here
... With his dazzling first three features, Lars von Trier sought nothing less than to map the soul of Europe - its troubled past, anxious present, and uncertain future. Linked by a fascination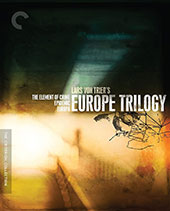 with hypnotic states and the mesmeric possibilities of cinema, the films that make up the
"Lars Von Trier's Europe Trilogy"
-"The Element of Crime" (1984), "Epidemic" (1987), and "Europa" (1991) - filter the continent's turbulent history, guilt, and traumas through the Danish provocateur's audacious deconstructions of genres including film noir, melodrama, horror, and science fiction. Above all, they are bravura showcases for von Trier's hallucinatory visuals, with each shot a tour de force of technical invention and dark imagination. Three-Blu-ray special edition features 4K digital restoration of "Europa," with uncompressed stereo soundtrack, and 3K digital restorations of "The Element of Crime" and "Epidemic," with uncompressed monaural soundtracks. On Blu-ray from The Criterion Collection.
Read more here.
BUZZIN' THE 'B's:
In
"Detective Knight: Redemption"
(2022), starring Bruce Willis, Lochlyn Munro and Corey Large, Willis stars as Detective James Knight in this second film of the action-packed trilogy. In custody in New York, Knight finds himself in the middle of a jailbreak led by The Christmas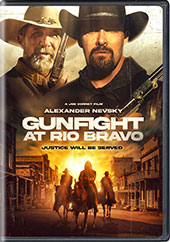 Bomber, a brutal fanatic whose Santa Claus disciples are terrorizing the city. With the promised return of his badge in exchange for taking out the terrorists, the steely-eyed Knight doles out mercy for the just ... and merciless justice for all the rest. On DVD, Blu-ray, from Lionsgate ... In
"Gunfight at Rio Bravo"
(2023), starring Alexander Nevsky, Joe Cornet, Matthias Hues, Olivier Gruner, Natalie Denise Sperl, Kerry Goodman and Anna Ornis, when mysterious Russian gunslinger Ivan Turchin (Nevsky) rides into a small Texas town, he runs afoul of a bloodthirsty outlaw gang known as The Hellhounds. Outmanned and outgunned, the town must put their trust in Turchin to protect them from annihilation at the hands of the bandits. The gunslinger finds allies in the form of Marshal Austin Carter (Gruner) and Sheriff Vernon Kelly (Cornet), and together the three must make a desperate stand against impossible and violent odds. On DVD from Shout! Studios.
FOREIGN FILMS: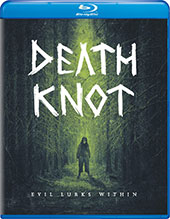 After the sudden suicide of their estranged mother, two siblings return to their hometown and are immediately confronted by angry villagers in
"Death Knot"
(2021 - Indonesia, starring Morgan Oey, Widika Sidmore and Cornelio Sunny. Convinced that the woman was a devotee of a dangerous brand of black magic deemed responsible for a string of mysterious deaths over many years, the locals demand that the siblings leave and allow for the burning of their childhood home in order to rid the town of the curse. While initially skeptical, a string of strange occurrences leads the siblings to believe there may be more truth to the rumors than they ever dreamed possible. On DVD, Blu-ray, from Well Go USA.
Check out other new DVD/Blu-ray releases, streaming films, and information and reviews at OnVideo.
Comments