By Chris Kavan - 09/14/22 at 03:20 PM CT
Even though the top two films at the box office came in over expectations, it wasn't enough as the box office was the second lowest out of all of 2022. Still, that might be the best outcome of the coming weeks - but we'll see if things can stay ahead of expectations and maybe pull off a slight win over the very dire predictions for the fall. As far as the MPAA is concerned, it's business as usual with a couple of heavy hitters this week.

As stated, the overall box office came in at $42.5 million - just a bit ahead after actuals came in - but still the second lowest of the year. The Airbnb horror film Barbarians took the top spot with $10.5 million - the first film in three weeks to hit double digits, even if it just squeaked by. Georgina Campbell stars as a woman looking to sleep off a long trip in a rather isolated rental only to find that it's already occupied by Keith (Bill Skarsgård). Against her better judgement she decides to stay - but that's just the beginning of a horrifying turn of events that gets truly twisted. Critics were unusually kind to this horror film, bestowing a 92% Fresh - scary good for the genre. Audiences didn't share quite the same enthusiasm, however, giving it a more bog-standard "C+" - but it the generally good word-of-mouth spreads, this could have some decent legs. The reported budget for this one is hovering around just $5 million, so it should be able to turn a tidy profit even if it can't save a sagging box office.

Coming in second was the Indian film Brahmastra Part One: Shiva - a kind of an MCU-like Bollywood attempt to bring the gods down to Earth. With $4.5 million, it had the fourth-best opening for an Indian-langueage film on the domestic front. It also earned $18.9 million from its native India - the 10th best opening on record. The film is also one of the most expensive from that market at $51 million but it seems like the gamble is going to pay off as it already has over $28 million worldwide after just opening. This also came in ahead of expectations.

In third place Bullet Train was the leader among holdovers with $3.3 million, raising the Brad Pitt action film's total up to $92.6 million. It is inching ever closer to that $100 million mark, which it should be able to surpass by the end of the month. It has grossed over $212 million worldwide at this point as well.

In fourth place is the year's biggest film, Top Gun: Maverick, flying in with $3.17 million for a new total of $705.6 million. And it continues to climb up the charts as its $1.453 billion worldwide total puts it just ahead of Frozen 2 at $1.45 billion to land in the 11th place spot all-time worldwide.

Rounding out the top five was DC League of Superpets with a $2.66 million weekend and a new $85.24 million total. It has had pretty good legs but looks like it will fall short of $100 million.

Outside the top five: The other new wide release, Medieval, was a non-factor landing all the way down in 14th place with $821,991. It was easily beaten by faith-based film Lifemark which played for a limited one-week run and made $2.17 million in 7th place.

This weekend brings us another horror film in Pearl (a prequel to Ti West's X) as well as The Woman King, God's Country. And it will be amazing if the box office can pull off two better-than-average weekends in a row.

Onto the MPAA Ratings Bulletin where we have not one but TWO big films to talk about - Improvement!





Things in the DCEU have been hectic to say the least. From Batgirl being cancelled after nearly being finished to The Flash somehow NOT being cancelled despite Ezra Miller going completely off the rails to a bunch of delays of major titles - things are all over the place. But have no fear because at least this fall we're getting Black Adam. A passion project from Dwayne Johnson, Black Adam is your DC anti-hero to a tee - an ancient Egyptian slave given the power of the gods (kind of like an ancient version of Shazam - who, in the comics at least, often fight against one another) but he's not exactly a hero - he has no problem taking out the bad guys instead of taking them down. After being put on ice for several thousand years, our man wakes up in modern times and proceeds to pick up where he left off. Some modern-day heroes like Hawkman (Aldis Hodge), Dr. Fate (Pierce Brosnan), Atom Smasher (Noah Centineo) and Cyclone (Quintessa Swindell) - also known as the Justice Society of America or JSA - want to shape him to be more of a hero rather than villain, but they have their work cut out for them. But bonding is so much better when you can find a common enemy and they have one in Sabbac (Marwan Kenzari), a demon-possessed leader of a militant group whose power rivals that of Black Adam. Oh, and Viola Davis is along for the ride as Suicide Squad / Peacemaker badass Amanda Waller, if only for a short cameo appearance. While the DCEU has been more of a miss than hit, hopefully Black Adam can make for an entertaining addition. Rated PG-13 for sequences of strong violence, intense action and some language.

Family films and singing go hand-in-hand for as long as Disney introduced us to Snow White. But the company doesn't have a monopoly as Sing (and its sequel) has proven and Sony is joining the fun with Lyle, Lyle Crocodile. Based on the best-selling children's book, Lyle (voiced by Shawn Mendes) is a fun-loving, smooth-singing crocodile living with showman Hector P. Valenti (Javier Bardem). When new tenants move in - the Pimms, young Josh (Winslow Fegley) immediately sees Lyle as a good guy despite his ferocious appearance. While his parents (Constance Wu and Scoot McNairy) may be slower to come around, even they realize Lyle isn't a danger. But Mr. Grumps (Brett Gelman) is dead set on sending the croc to the zoo - where he thinks he belongs - and suddenly the family finds themselves defending their new friend. A heartfelt message, great original songs (from the team who brought us The Showman, no less) and some fine performances - hopefully it captures the family crowd. Rated PG for mild peril and thematic elements.

Those are the big films for this week, but you can check out the full MPAA Ratings Bulletin below:

ASK ME TO DANCE

Rated PG-13 for crude sexual material and language.


BIG FREAKING RAT

Rated R for creature violence/gore.


BLACK ADAM

Rated PG-13 for sequences of strong violence, intense action and some language.


A CHRISTMAS STORY CHRISTMAS

Rated PG for language and some rude material/behavior.


CLOSE

Rated PG-13 for thematic material involving suicide and brief strong language.


THE ESTATE

Rated R for pervasive language, crude/sexual material, graphic nudity and brief drug use.


LYLE, LYLE CROCODILE

Rated PG for mild peril and thematic elements.


NANNY

Rated R for some language and brief sexuality/nudity.


ON THE LINE

Rated R for language throughout and some violent content.


THE PEOPLE WE HATE AT THE WEDDING

Rated R for sexual content and language.


SAVAGE SALVATION

Rated R for strong violence and drug use, and language throughout.


SOMETHING IN THE DIRT

Rated R for language and a brief violent image.


SPINNING GOLD

Rated R for pervasive language, drug use, some sexual material and nudity.


SUMMIT FEVER

Rated R for language throughout.


VICTIM/SUSPECT

Rated R for some language.


WE HAVE A GHOST

Rated PG-13 for language, some sexual/suggestive references and violence.
Comments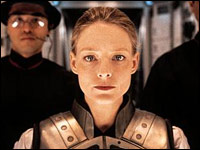 Stan
Stan - wrote on 10/04/22 at 01:25 PM CT
Sports betting. Bonus to the first deposit up to 500 euros.
Online Casino.
online casino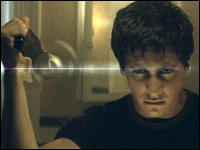 Manuel
Manuel - wrote on 09/29/22 at 09:15 AM CT
viagra pills generic viagra order by phone where to buy viagra in stores viagra 500mg online viagra online pharmacy
australia