By Harley Lond - 08/29/22 at 11:44 PM CT
FROM THE BIG SCREEN

No major theatrical releases on DVD or Blu-ray this week.

THIS WEEK'S BEST BETS:
A sublime work of personal vision, "Faya dayi" (2021 - Ethiopia/US/Qatar), the debut feature by the Mexican Ethiopian filmmaker Jessica Beshir, is a hypnotic documentary immersion in the world of Ethiopia's Oromo community, a place where one commodity - khat, a euphoria-inducing plant once prized for its supposedly mystical properties - holds sway over the rituals and rhythms of everyday life.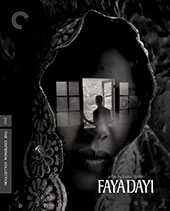 As if under the influence of the drug itself, "Faya dayi" unfurls as intoxicating, trance state cinema, capturing intimate moments in the existence of everyone from the harvesters of the crop to people lost in its narcotic haze to a desperate but determined younger generation searching for an escape from the region's political strife. The director's exquisite monochrome cinematography - each frame a masterpiece sculpted from light and shadow - and the film's time-bending, elliptical editing create a ravishing sensory experience that hovers between consciousness and dreaming. On DVD, Blu-ray, with new 4K digital master, approved by director Jessica Beshir, with 5.1 surround DTS-HD Master Audio soundtrack on the Blu-ray. From The Criterion Collection.


BUZZIN' THE 'B's:
"The Phantom of the Open"
(2022), starring Mark Rylance, Sally Hawkins, Rhys Ifans, Jake Davies, Christian Lees and Jonah Lees, is the heartwarming true story of Maurice Flitcroft (Rylance), a dreamer and unrelenting optimist. This humble crane operator from Barrow-in-Furness managed to gain entry to The British Open Golf Championship qualifying in 1976, despite never playing a round of golf before. He shot the worst round in Open history and drew the ire of the golfing elite, but became a folk hero in the process and, more importantly, showed his family the importance of pursuing your dreams. On DVD, Blu-ray, from Sony.
Read more here
... In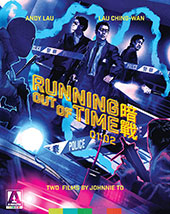 the
"Running Out of Time Collection"
(1999 - China), acclaimed director Johnnie To is in top form with the slam bang action-thriller "Running Out of Time" and its equally electrifying sequel. Expert hostage negotiator Ho Sheung-sang (Lau Ching-wan) is drawn into a psychological game of cat-and-mouse when a criminal mastermind with weeks to live (Andy Lau) decides to take on the entire Hong Kong Police Force. There's more to his plan than meets the eye, but can Inspector Ho figure it out and catch him in time? He's got 72 hours to try. A huge box office hit, "Running Out of Time" swept the 19th Hong Kong Film Awards and spawned a popular sequel in "Running Out of Time 2," in which Lau Ching-wan returns as Inspector Ho - this time in pursuit of a sophisticated art thief with a taste for drama and theatrical flair. On Blu-ray from Arrow Video/MVD Entertainment.
Read more here
... In
"American Carnage"
(2022), starring Jorge Lenderborg Jr., Jenna Ortega, Allen Maldonado, Brett Cullen and Eric Dane, after a governor issues an executive order to arrest the children of undocumented immigrants, the newly detained youth are offered an opportunity to have their charges dropped by volunteering to provide care to the elderly. Once inside the eldercare facility, the volunteers discover the governor and the facility's supervisor have cooked up a horrifyingly depraved conspiracy that endangers the young and the old in this twisted thriller-comedy. On DVD, Blu-ray, from Lionsgate.
Read more here
... Set in 1700s Bavaria,
"The Gravedigger"
(2022), starring Paul Homza, Gisbert Heuer, Tyler Charles Kane and Arlette Del Toro, follows Kurt Volkera, a lonely gravedigger whose life is forever changed when he stumbles upon a scared, violent man hiding in the graveyard. After taking him in, Volkera's past comes back to haunt him after learning that the man is actually the creation of a young Victor Frankenstein for whom he had been collecting body parts a year earlier. On DVD, from Indican Films.
Read more here
...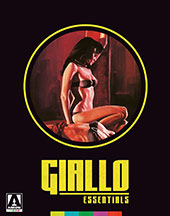 While the release of Dario Argento's "The Bird With the Crystal Plumage" gave rise to a glut of imitators, there was more to the giallo than just shameless copycats setting out to ape a rigid formula. This volume of Giallo Essentials -
"Giallo Essentials: Black (Limited Edition)"
- celebrates the range and breadth of the genre with three lesser-seen films from its early 1970s heyday. In Silvio Amadio's "Smile Before Death," familicide with a sprinkling of Oedipal love is the order of the day when teenager Nancy returns home to discover the apparent suicide of her mother, and quickly comes to suspect that her stepfather and his mistress are to blame. Next, horny priests and self-flagellating nuns abound in Francesco Mazzei's "The Weapon, the Hour, the Motive," as police commissioner Franco Boito investigates the brutal murder of a young clergyman, only to enter into an affair with the dead man's lover. Finally, in Giuseppe Bennati's "The Killer Reserved Nine Seats," an assortment of wealthy degenerates -- including Italian cult mainstays Andrea Scotti and Howard Ross -- answer the summons of an eccentric nobleman and assemble in the theatre attached to his ancestral home, only to find themselves trapped in the decaying building while a savage killer picks them off Agatha Christie-style! With gory murders, wanton debauchery and left-field plot twists a-plenty, all three of these oft-overlooked gialli are restored in 2K from their original camera negatives - including brand-new, Arrow-exclusive restorations of "Smile Before Death" and "The Weapon, the Hour, the Motive" - alongside a range of in-depth bonus features. Three Blu-rays in rigid box packaging with original artwork in a windowed Giallo Essentials Collection slipcover, reversible sleeves for each film featuring original and newly commissioned artwork by Adam Rabalais, Peter Strain and Haunt Love. From Arrow Video/MVD Entertainment.
Read more here.
FOREIGN FILMS:
In the stylish heist noir
"Symphony for a Massacre"
(1963 - France) from director Jacques Deray, master director of the French crime film, five men tied to businesses with varying degrees of legality pool their money to go in on one huge narcotics deal that can set them up for life - and test their loyalties. Stars Jean Rochefort, Michel Auclair, Charles Vanel, Jose Giovanni, Claude Dauphin, Michele Mercier, Daniela Rocca. Restored in 2K from a 4K scan of the surviving 35mm interpositive (the negative is lost), the film boasts stunning black and white photography, supported by a lush and memorable score. This rediscovered crime thriller is sure to please fans of classic film noir. On DVD, Blu-ray, from Cohen Film Collection.
FROM TV TO DISC:
"Blue Bloods: The Twelfth Season"
(2021-22) is a five-disc set with all 20 episodes of the police procedural drama about a multi-generational family of cops dedicated to New York City law enforcement. Stars Tom Selleck and Donnie Wahlberg. This season Danny (Wahlberg) seeks the help of Maggie Gibson (Callie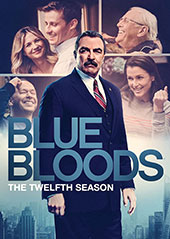 Thorne), a psychic medium, during his investigation into the tragic murder of a two-year-old boy, while Frank (Selleck) finds himself at odds with the mayor over how best to protect the city after a recent uptick in city crime. Also, Jamie (Will Estes) and Eddie (Vanessa Ray) defend Officer Witten (Lauren Patten) when she receives departmental and public backlash for pulling her gun on an unarmed man during an arrest at a local deli; and Erin investigates a murder case from 1993, in which the sole witness was her boss, DA Kimberley Crawford (Roslyn Ruff), who was 13-years-old at the time of the crime. From CBS/Paramount.
Check out other new DVD/Blu-ray releases, streaming films, and information and reviews at OnVideo.
Comments