By Harley Lond - 08/22/22 at 11:19 PM CT
FROM THE BIG SCREEN

No major theatrical releases on DVD or Blu-ray this week.

THIS WEEK'S BEST BETS:
Possibly the great Luis Bunuel's most underrated film, "The Criminal Life of Archibaldo de la Cruz" (1955 - Mexico) is executed in traditional Bunuel fashion, where macabre meets comedy. The story begins when an overindulged young boy of "privilege" is shown a music box, which is a family heirloom, alleged to cause the death of an enemy when played. The boy decides to test it out, setting his sights on his nanny, who'd recently offended him, wishing for her death.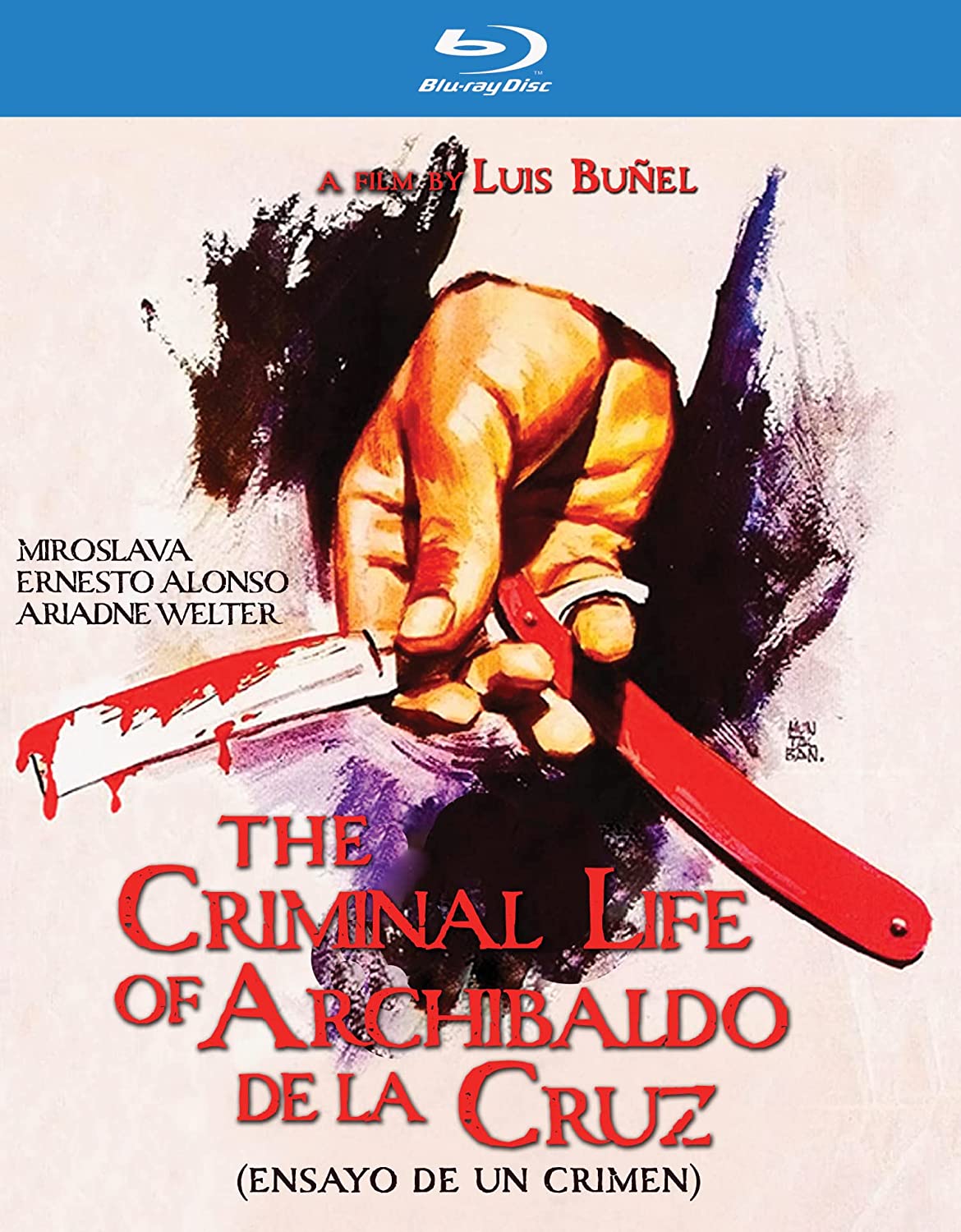 When moments later, a stray bullet from a revolutionary's gun sails though the window killing her, the twisted boy is convinced this was no accident and finds that he likes his newfound "power." Taking on the mind of a serial killer, he carries this mindset into adulthood, plotting, planning, fantasizing, and "wishing," with women as his victims. The irony of it all is, his efforts to carry out these crimes are always thwarted by outside forces, be it "twist of fate" or "providence," making him a serial killer in "mind" only. On Blu-ray from VCI Entertainment ... With "Buck and the Preacher" (1972), his rousingly entertaining directorial debut, Sidney Poitier helped rewrite the history of the western, bringing Black heroes to a genre in which they had always been sorely underrepresented. Combining boisterous buddy comedy with blistering, Black Power-era political fury, Poitier and a marvelously mischievous Harry Belafonte star as a tough and taciturn wagon master and an unscrupulous, pistol-packing "preacher," who join forces in order to take on the white bounty hunters threatening a westward-bound caravan of recently freed enslaved people. A superbly crafted revisionist landmark, "Buck and the Preacher" subverts Hollywood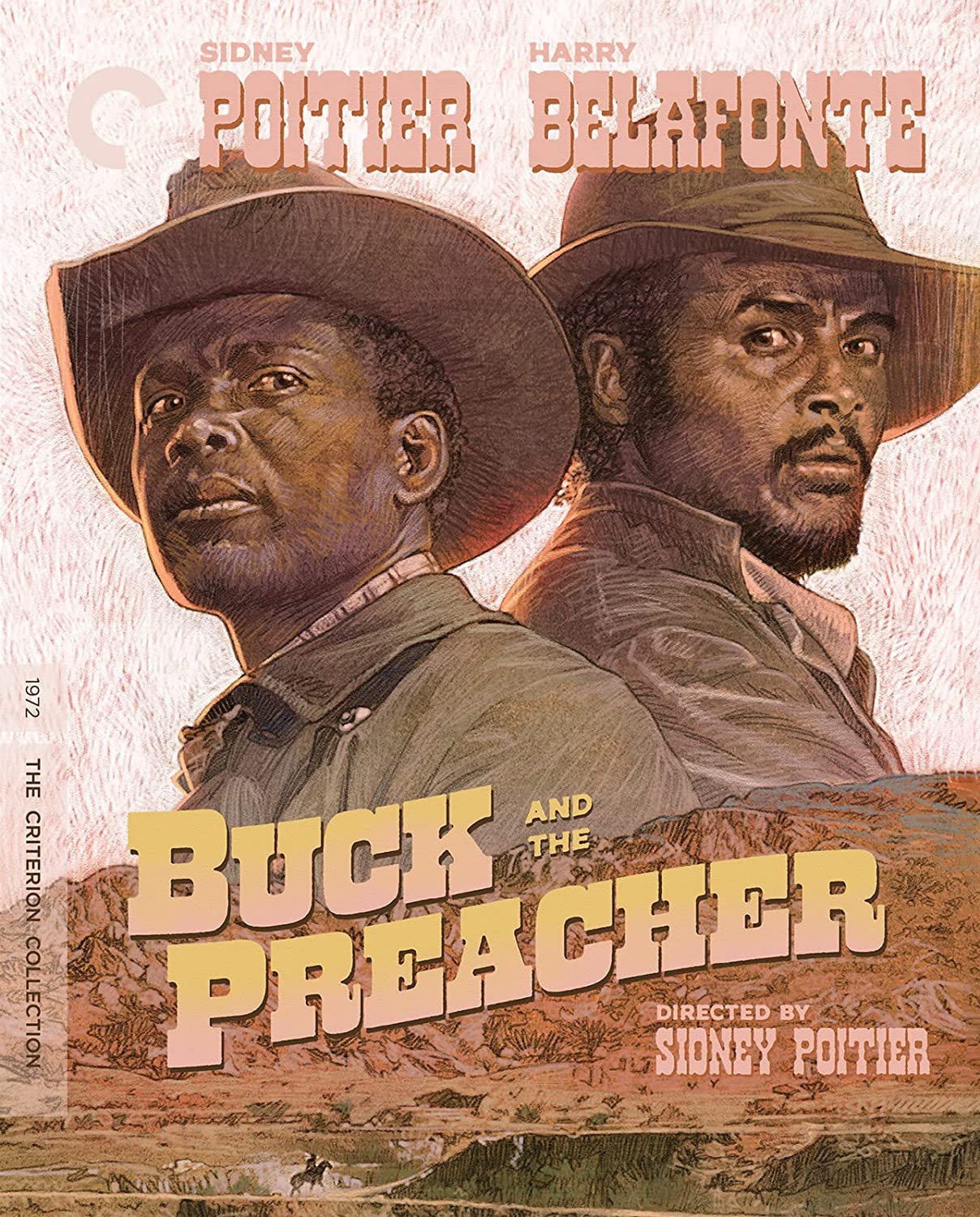 conventions at every turn and reclaims the western genre in the name of Black liberation. In a Blu-ray debut, with new 4K digital restoration, with uncompressed monaural soundtrack, from The Criterion Collection. Read more here ... The "The Tarzan Vault Collection" includes "Tarzan of the Apes" (1918), "The Adventures of Tarzan" (1921) and "The New Adventures of Tarzan II" (the complete version of the 1935 film serial). Edgar Rice Burroughs' hero has thrilled movie audiences since the days of the silent screen. "Tarzan of the Apes," with the brawny Elmo Lincoln in the leading role, introduced the character to movie audiences and told the traditional tale of how the orphaned heir to the Greystoke fortune became lord of the jungle. Lincoln was so impressive in the role that he returned three years later in "The Adventures of Tarzan," this time to rescue his beloved Jane from the clutches of the evil Queen La. By 1935, the public was still fascinated by the nobleman whom apes had raised, now played by Herman Brix (aka Bruce Bennet) in "The New Adventures of Tarzan." Brix, a star shot putter at the 1928 Olympics, needed all of his muscle to portray Tarzan in this tale of missing jewels and explosives powerful enough to destroy the world. On DVD, Blu-ray, from The Film Detective/Cinedigm ...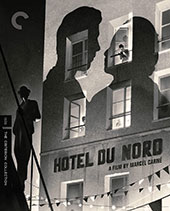 Anguished young lovers, fallen women, wanted criminals, and all manner of social castoffs: these are the disreputable denizens of the "Hôtel du Nord" (1938 - France), an atmospherically seedy boardinghouse on the bustling banks of the Canal Saint-Martin in Paris, whose lives collide in Marcel Carné's bittersweet rhapsody of romance, betrayal, revelry, and violence. Featuring evocative production design by the famed Alexandre Trauner and a colorful ensemble cast of some of classical French cinema's most illustrious stars -- including Annabella, Louis Jouvet, and a divinely dissolute Arletty in one of her most iconic roles -- poetic-realist jewel "Hôtel du Nord" is a sublime exemplar of Carné's celebrated poetic realism, imbuing working-class lives and dramas with a touching nobility. Formats: DVD, Blu-ray, with new 2K digital restoration, with uncompressed monaural soundtrack on the Blu-ray, from The Criterion Collection. Read more here.


BUZZIN' THE 'B's:
In
"Murder at Yellowstone City"
(2022), starring Gabriel Byrne, Thomas Jane, Isaiah Mustafa, Anna Camp, Aimee Garcia, Emma Kenney, Zach McGowan, Nat Wolff and Richard Dreyfuss, the once peaceful and booming Yellowstone City has fallen on hard times, but when a local prospector strikes gold, things seem to be turning around. Any hope is soon shattered when the prospector is found dead and the Sheriff quickly arrests a mysterious newcomer. But nothing is so simple in this sleepy western town, and more than a few of the locals have secrets to keep and reasons to kill. As the brutal murders continue, pitting neighbor against neighbor, Yellowstone City goes down a bloody path to a final showdown that not all will survive. On DVD, Blu-ray, from RLJE Films.
FOREIGN FILMS:
In
"The Burned Barns"
(1973 - France), starring Alain Delon, Simone Signoret and Miou-Miou, two titans of French Cinema are brought together for this crime drama set in the snow-covered French countryside on the border with Switzerland. The body of a young woman is found savagely murdered near the isolated Burned Barns farm run by Rose (Signoret) and her family. The police work begins and the investigating judge, Pierre Larcher (Delon), soon comes to suspect that Rose's family, and in particular her sons, may have played a role. Signoret and Delon are outstanding as two forces playing a game of wits with profound consequences. Featuring a stunning soundtrack by electronic music pioneer Jean-Michel Jarre. On DVD, Blu-ray, from Cohen Film Collection.
FOR THE FAMILY:
Now more timely than ever,
"Ferngully: The Last Rainforest"
(2021), with the voices of Robin Williams, Christian Slater, Samantha Mathis, Jonathan Ward, Tim Curry, Cheech Marin, Tommy Chong, and Tone Loc, arrives in a 30th Anniversary Edition Blu-ray/DVD
combo. Deep in the heart of the forest awaits a paradise filled with tiny sprites, winged fairies, tree spirits, and all kinds of animals who live together in joyful harmony. But when their home is threatened by humans, one courageous sprite must give her all to save it. Crysta (Mathis) is a fairy who lives in FernGully, a rainforest in Australia, and has never seen a human before. In fact, she is told they are extinct. But when a logging company comes near the rainforest, she sees that they do exist, and even accidentally shrinks one of them: a boy named Zak (Ward). Now her size, Zak sees the damage that the company does and helps Crysta to stop not only them, but an evil entity named Hexxus (Curry), who feeds off pollution. Restoration from a brand-new 4K scan of the original film elements. From Shout! Kids.
FROM TV TO DISC:
"Naomi: The Complete Series"
(2022) is a three-disc set with all 13 episodes. Based on the critically acclaimed DC comic series, "Naomi" follows a teen girl's journey from her small northwestern town to the heights of the DC Multiverse. When a supernatural event shakes her hometown to the core, Naomi sets out to uncover its origins, and what she discovers will challenge everything we believe about our heroes. On DVD, Blu-ray, from Warner ...
"NCIS: Los Angeles: The Thirteenth Season"
(2021-22) is a five-disc set with all 21 episodes of the drama about the high-stakes world of a division of NCIS that is charged with apprehending dangerous and elusive criminals, who pose a threat to the nation's security. By assuming false identities and utilizing the most advanced technology, this team of highly trained agents goes deep undercover, putting their lives on the line in the field to bring down their targets. Stars Chris O'Donnell and LL Cool J. From CBS/Paramount.
Check out other new DVD/Blu-ray releases, streaming films, and information and reviews at OnVideo.
Comments