By Harley Lond - 01/03/22 at 09:16 PM CT
FROM THE BIG SCREEN:
"Antlers" (2021) From the visionary world of director Scott Cooper and horror maestro Guillermo del Toro comes this slow-paced horror film. In an isolated Oregon town, a middle-school teacher (Keri Russell) and her sheriff brother (Jesse Plemons) become embroiled with her enigmatic student (Jeremy T. Thomas) whose dark secrets lead to terrifying encounters with a legendary ancestral creature who came before them. Based on the short story "The Quiet Boy" by Nick Antosca.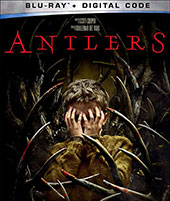 Vitals for Antlers: Director: Scott Cooper. Stars: Keri Russell, Jesse Plemons, Jeremy T. Thomas, Graham Greene, Scott Haze, Rory Cochrane, Amy Madigan. 2021, CC, MPAA rating: R, 99 min., Horror, North American box office gross: $10.619 million, worldwide $18.500 million, Fox/Disney. Formats: DVD, Blu-ray, VOD, Digital.


BUZZIN' THE 'B'S:
In
"The Djinn"
(2021), starring Ezra Dewey, Rob Brownstein, Tevy Poe, Donald Pitts and John Erickson, a ute boy, Dylan (Dewey), finds a book of spells in the closet when he is left home alone in their new apartment by his father (Brownstein) to work the night shift. Blaming himself for the recent death of his mother, Dylan summons a djinn to grant one wish. Now he must survive a night of sheer terror at the hands of the sinister creature to fulfill his heart's greatest desire. On DVD, Blu-ray, from RLJE Films ... In
"The Superdeep"
(2020 - Russia), starring Milena Radulovic, Nikita Dyuvbanov, Kirill Kovbas, Vadim Demchog and Sergey Ivanyuk, the Russian Kola Superdeep Borehole is the largest drilling project in the world, attempting to drill as far as possible into the Earth's crust. After reaching depths of nearly seven miles below the surface, unexplained sounds resembling the screams and moans of numerous people were reported and the borehole was shut down. But when a small team of scientists and military personnel set out to unearth the source of the strange sounds, they end up discovering the greatest threat that humanity has ever faced. On DVD, Blu-ray, from Shudder/RLJE Films ...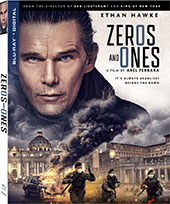 "Zeros and Ones"
(2021), directed by Abel Ferrara and starring Ethan Hawke, Cristina Chiriac, Phil Neilson and Valerio Mastandrea, is a gritty, tense political thriller set on one deadly night in Rome. Called to the city to stop an imminent terrorist bombing, soldier J.J. (Hawke) desperately seeks news of his imprisoned rebel brother, Justin (also Hawke), who holds knowledge that could thwart the attack. Navigating the capital's darkened streets, J.J. races to a series of ominous encounters, hoping to keep the Vatican from being blown to bits. On DVD, Blu-ray, from Lionsgate ... In
"Ida Red"
(2021), starring Josh Hartnett, Frank Grillo, Melissa Leo, Sofia Hublitz, William Forsythe, Mark Boone Junior and Beau Knapp, Ida "Red" Walker may not survive her terminal illness while incarcerated for armed robbery, so she turns to her son, Wyatt, for one last job and a chance to regain her freedom. From Paramount.
Read more here
... In
"Black Friday"
(2021), starring Devon Sawa, Bruce Campbell and Ivana Baquero, a group of toy store employees must protect each other from a horde of parasite infected shoppers. On DVD, Blu-ray, from Screen Media Films.
FOREIGN FILMS:
In
"Only the Animals"
(2021 - France), starring Denis Ménochet, Laure Calamy, Damien Bonnard, Nadia Tereszkiewicz and Valeria Bruni Tedeschi, two depressed farmers, an unfaithful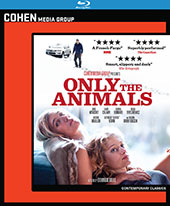 wife, a lovelorn waitress and an African con artist are drawn together in a mystery surrounding the disappearance of Tedeschi's glamorous Evelyne Ducat. Following a snowstorm, her car is found on the road up to a plateau where a few isolated farms struggle to survive. While the gendarmes have no leads, five people know that they are linked to this disappearance. They all have their secrets, but no one suspects that the whole story began far from this mountain swept by winter winds, on another continent where the sun beats down and where poverty does not prevent desire from dictating its laws. The action switches between international locations as the links between the characters are gradually revealed. On Blu-ray from Cohen Film Collection.
Check out other new DVD/Blu-ray releases, streaming films, and information and reviews at OnVideo.
Comments