By Chris Kavan - 09/03/20 at 06:35 PM CT
Here we are: two weeks of tentative testing of the newly-reopened box office has seen decidedly mixed results. Unhinged and X-Men: New Mutants haven't exactly been monster hits, but have performed adequately given the circumstances. But adequate isn't going to be enough for Christopher Nolan's Tenet - no - this is the film that will determine if people are willing to go back to theaters, or if this is a failed experiment (much like opening colleges or playing sports of any kind). This is easily going to be the biggest film of the next month and how big (or small) it opens I think will easily determine how eager studios will be to return to theaters.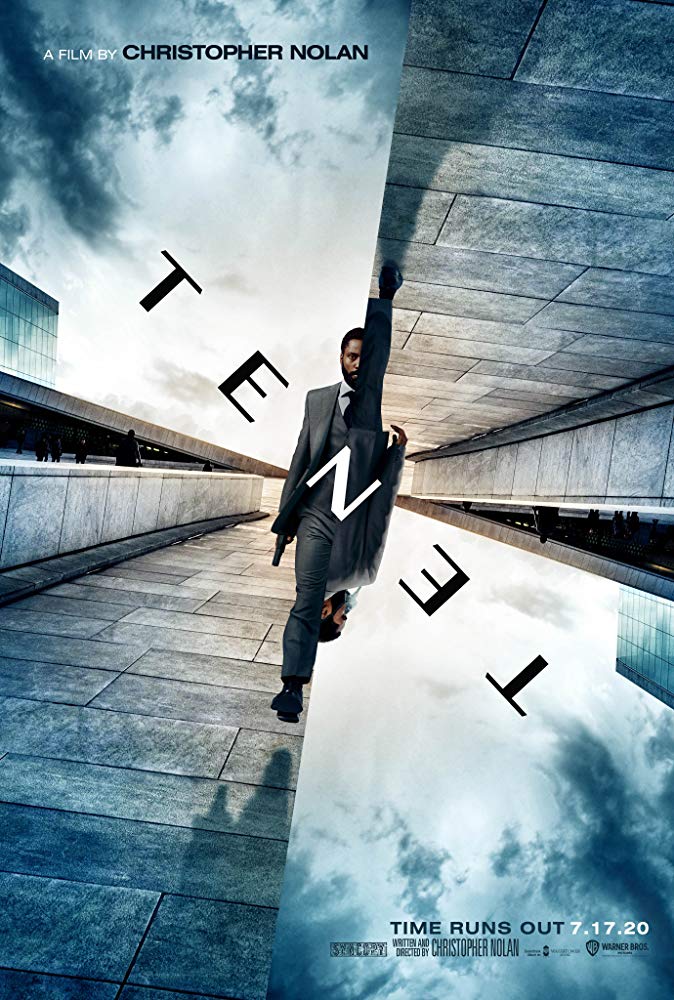 TENET
Like many films this year, Tenet has had to delay its opening as the cost of Covid has takent its toll. But theaters have re-opened and while California and New York are still off the board, but this weekend represents the biggest footprint for films to date. This is also the week that Disney+ is releasing Mulan as a premium VOD title - and it will be interesting to see how this stacks up. Of note is that Tenet is skipping many drive-in theaters (which have enjoyed some of the best audience counts since theaters have opened wider), a strange choice but given Nolan's proclivities for the "theaterical experience" perhaps he considers drive-in theaters below his standards. In any case, Tenet has already rolled out overseas, where is earned more than $53 million in its opening weekend. The time-bending, mind-bending film follows an agent simply called The Protagonist (John David Washington) who is recruited by the secretive Tenet to stop WWIII and master the process known as "time inversion" in order to do so. The film boasts an impressive cast: Michael Caine, Elizabeth Debicki, Robert Pattinson, Aaron Taylor-Johnson, Kenneth Branagh, Clémence Poésy, Himesh Patel and Martin Donovan are part of the ensemble. The film has not earned quite universal praise, but at 75% on Rotten Tomatoes, it appears most critics are impressed enough by it to recommend. Still, it all comes down to how willing audiences are to return to theaters. It's a long Labor Day weekend so it will be interesting to see where things stand on Monday.
September is going to belong to Tenet. While there are other wide-release films coming later in the month, none are going to have a fraction of the impact Tenet is going to have. How big of an impact I think is going to shape what movies we can look forward to in the future - on the big screen or streaming.
Comments