By Chris Kavan - 02/23/20 at 07:56 PM CT
As February crawls to an end the big news this weekend is what movie families were going to support as a fast-as-lightning Sonic the Hedgehog found a new competitor in Harrison Ford and a very good boy good CGI doggo in Call of the Wild. It turns out, Sonic just has more gas, though Call of the Wild was no slouch. On the other hand, Brahms: The Boy II continued to trend of middling horror offerings and just managed a top five spot. 1917 and Parasite continued to bask in post-Oscar bliss and Birds of Prey took a hefty tumble while Bad Boys continues to show longevity.

1) SONIC THE HEDGEHOG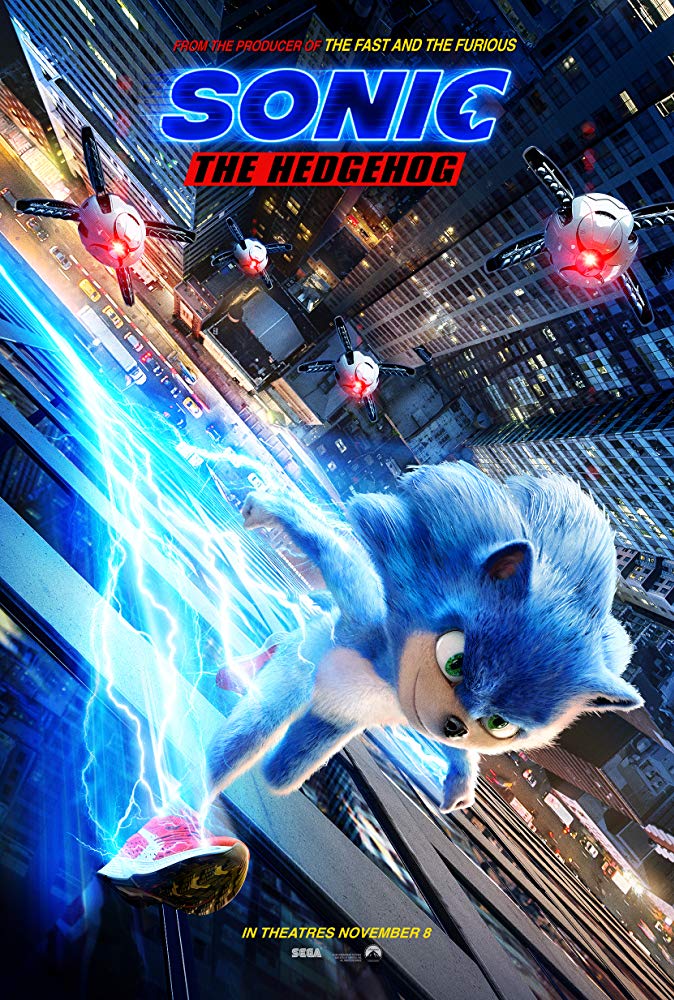 After blazing a new trail for video game adaptations, Sonic the Hedgehog held strong in its second weekend, dipping just under 55% and adding $26.3 million, which was enough for the film to cross the $100 million mark with a new $106.6 million total. That is enough to place Sonic as the fourth-highest video game adaptation of all time and it looks like it should have little trouble taking that title outright with just Angry Birds ($107 million), Tomb Raider ($131 million) and Detective Pikachu ($144 million) in its way. It's playing much like Deapool, which saw a 57% drop in its second weekend, and if it follows a similar path, Sonic is looking at around $160 million. I'm hoping we're entering a new era where video game movies aren't just accepted - they're embraced. And while I'm not holding my breath for the inevitable Fortnite adaptation no one needs, maybe I can hope we can finally get that BioShock film I've always wanted. The film is also playing just as well overseas with $96 million over the weekend for $203 million worldwide and should have enough speed to join the rare $300 million club among video game adaptation.
2)
CALL OF THE WILD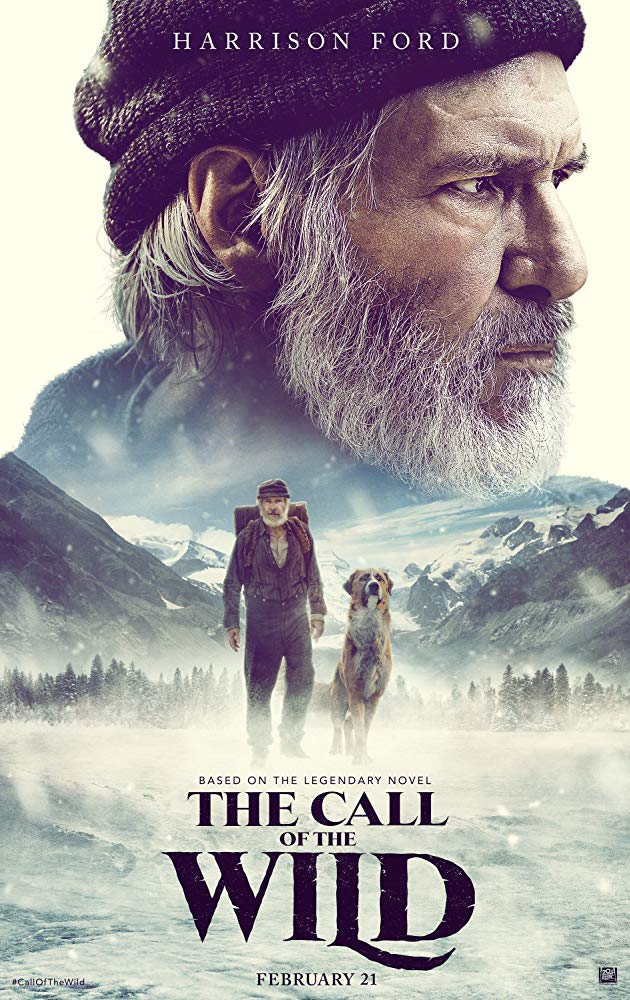 Harrison Ford was the anchor for this adaptation of Jack London's classic novel, which finds a dog stolen from his posh lifestyle and thrown to the wilds of the Yukon. The CGI dog probably captured a lot of hearts as Call of the Wild came in ahead of expectations with a $24.8 million weekend. The film earned a strong "A-" Cinemas score (to go along with a 90% positive Rotten Tomatoes score) with audiences split between male and female with 62% coming in 25 or older (a bit high for a family film - but, whatever). Call of the Wild, however, faces a similar situation to Dolittle - in that its reported budget of $135 million makes its opening pale in comparison. Plus, it's not exactly heating up overseas with a mere $15.4 million out of 40 markets. The fact it performed as well as it did means it should have no problem hanging out in the top five (probably until Onward drops next month) but even so, its long-term prospects don't look to top that budget and it will probably find it hard to even break even at this point. While it's not as dour a situation as Dolittle, perhaps it's time to once again choose originality over adaptations - but, who am I kidding, Hollywood would rather play it safe (even if it has to endure a few bruises now and then).
3)
HALREY QUINN: BIRDS OF PREY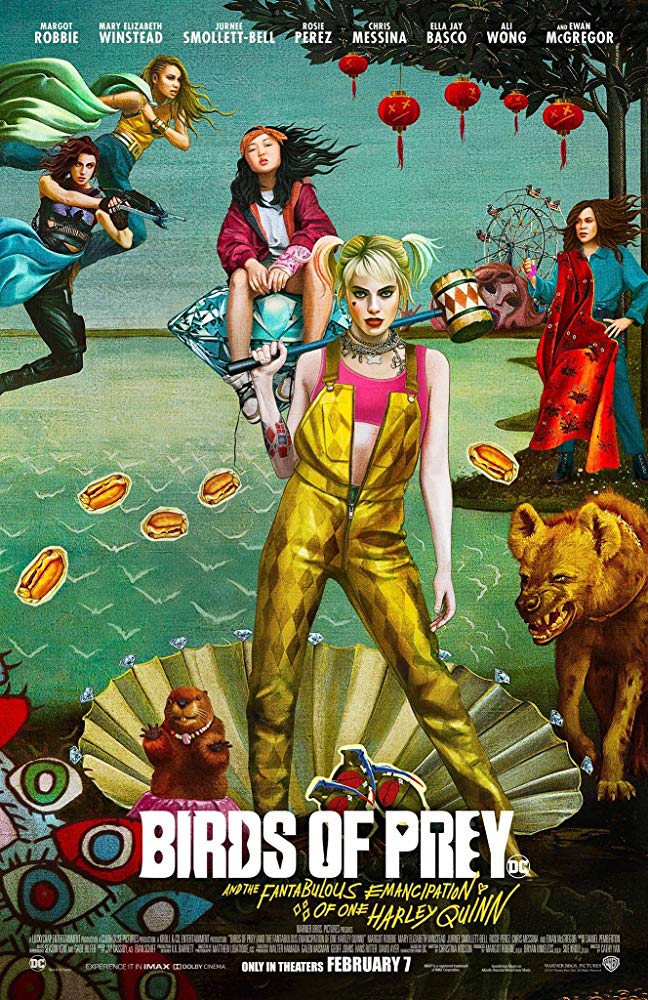 Coming in third place, and taking a nasty 592% tumble, Harley Quinn and those Birds of Prey added another $7 million to its total, which now stands at $72.5 million. Or, to put that in perspective, Birds of Prey has made as much over three weeks as the opening weekend for Aquaman ($67.8 million). The $82 million film will probably stall out around $90 million and with $173.7 million worldwide, while it will ultimately make money in the end, I'm sure it's nowhere near studio expectations. Somehow I don't think it's going to be a detriment on the DCEU in the long run as I expect Wonder Woman 1984 to soar and am really looking forward to see what James Gunn does with his rebooted Suicide Squad.
4)
BRAHMS: THE BOY II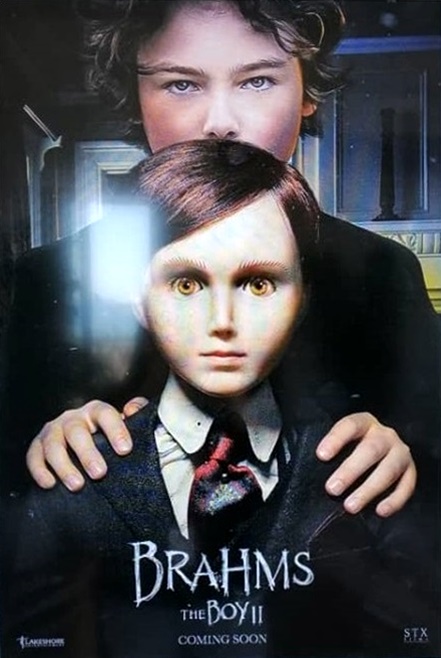 Joining the long line of disappointing horror openings for 2020, The Boy II at least managed a top five finish after a completely "meh" $5.9 million opening. Both audiences and critics were on the same page, with the film earning a 40% Rotten Tomatoes score and getting a "C-" Cinemascore from those who showed up. Said audience was 53% female with 56% coming in age 25 or older. The original film managed so snag $74.1 million on a $10 million budget despite being rather unimpressive (in my eyes - mileage may vary). Clearly STX was hoping for a similar situation but with just a $2.2 million overseas launch ($8 million worldwide), The Boy II will likely fall well short of the first film but, once again, on a $10 million budget, will likely be slightly profitable in the end. About the best chance for horror to shine will be next week's Invisible Man, an R-rated and updated take on the classic story.
5)
BAD BOYS FOR LIFE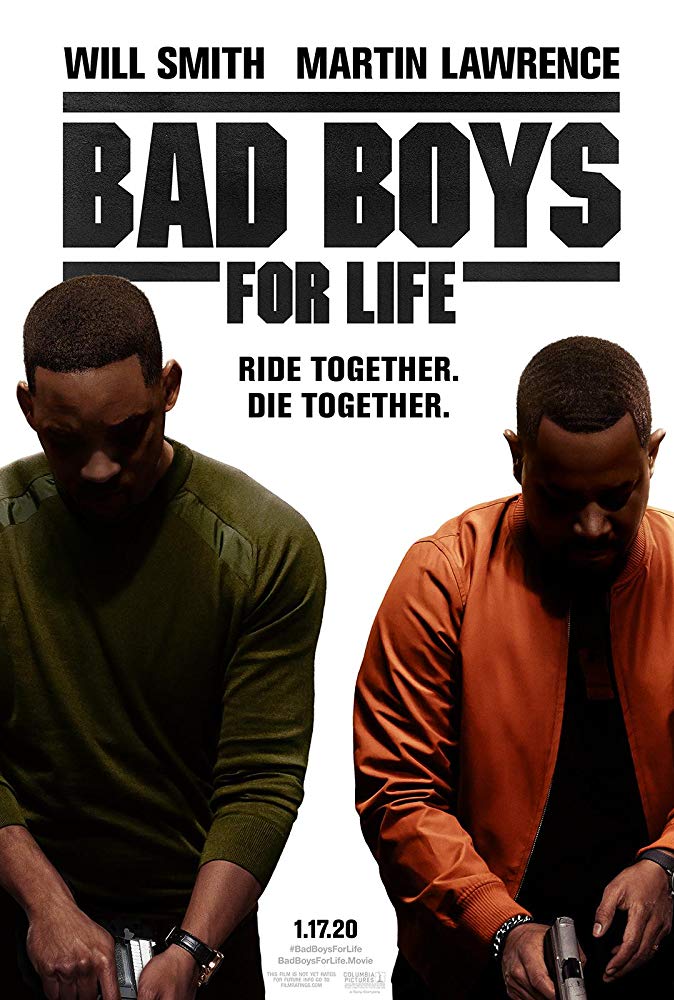 Rounding out the top five for the second weekend in a row, Bad Boys for Life continues to prove a crowd-pleaser, dipping just 49.2% in its sixth weekend out adding $5.8 million and bumping its total to $191.1 million. That $200 million mark is well within its sights - it has already hit $200 million overseas, which means a worldwide total above $400 million is guaranteed. That also makes it the second-highest grossing "buddy cop" movie of all time, trailing just Rush Hour ($227 million). While it's not going to be able to take that crown, it looks like Will Smith and Martin Lawrence will certainly have no problem going another round and Bad Boys remains one of the few big bright spots of 2020.
Outside the top five: Still swimming in post-Oscars love, 1917 added $4.4 million in sixth place (down 45.6%) while adding 641 theaters - raising its total to $151.9 million, becoming the only awards season film to hit that $150 million milestone. Parasite, meanwhile, added some IMAX theaters and even got a shout-out from THE ONE AND ONLY President Trump (and Neon had an epic comeback if I say so myself) - with a $3.1 million 8th place finish and new $48.9 million total as it looks to cross $50 million before next weekend.
In milestone news, both Dolittle (which is flirting with $75 million domestic) and Little Women hit $200 million on the worldwide charts - guess which adaptation is actually going to make money?
Next week the only new wide release is The Invisible Man, with Elizabeth Moss seemingly losing her mind after her rich, abusive husband commits suicide... or did he? I think it will finally be able to break the horror movie curse and become the first in the genre to really stand out.
Comments