By Chris Kavan - 02/19/20 at 10:00 PM CT
Bad Boys for Life has been burning up the screen all year and, finally, after a string of disappointing debuts, Sonic the Hedgehog become the next hit that 2020 needed. The blue-haired video game star topped $70 million in just four days. This weekend brings a family-friendly challenger in the form of Harrison Ford and CGI companion in Call of the Wild. And we'll see if there's room for yet another horror film - 2020 has not been kind (last week's Fantasy Island proving to be the best of the lot) - as Brahms: The Boy II also drops.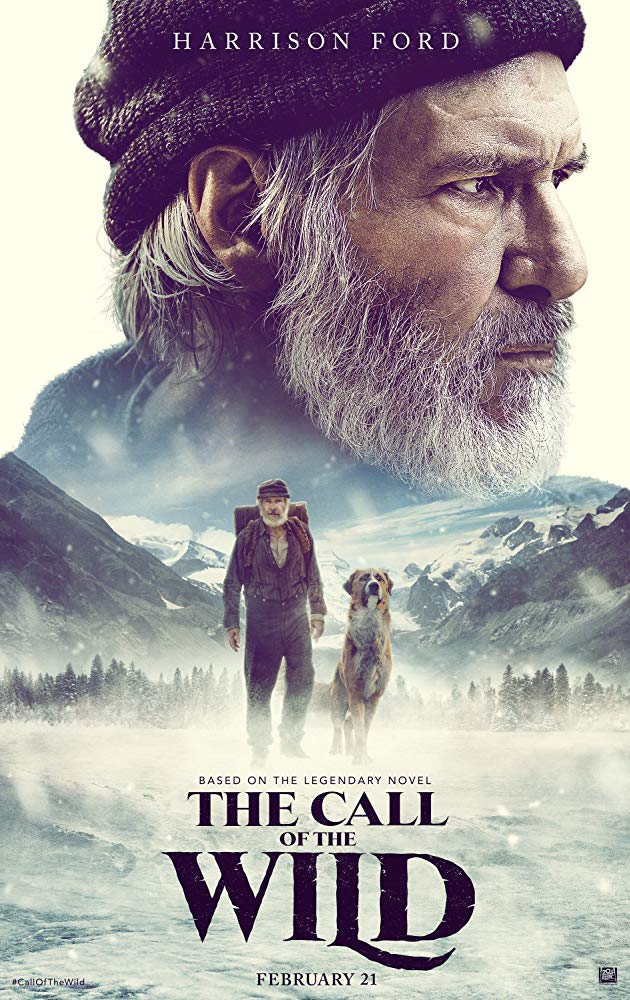 CALL OF THE WILD
The year is young, but already we have seen some of the best and worst for family films. On one hand, you have Dolittle, which is poised to lose a metric butt-ton of money on the the other hand, you have Sonic, which bounced back from a bad early design, and turned out not just fine - but excellent. Call of the Wild - based on Jack London's classic novel, will likely fall somewhere in the middle. I don't see if opening as bad as Dolittle, but it's going to get nowhere near to toppling Sonic. The film follows a dog named Buck, who is stolen from his comfy home and finds a new purpose in the harsh Yukon. The fully CGI creation finds the best bond with John Thornton (Harrison Ford) whose gruff exterior hides a caring man. Karen Gillan, Bradley Whitford, Omar Sy, Cara Gee, Dan Stevens and Jean Louisa Kelly help round out the cast. I mean, the kids aren't going to care if the dog is real or not - but adults may find it more difficult. And critics, who didn't find this kind of thing working in The Lion King, are at least being a bit more tolerant - with 73% on Rotten Tomatoes (for now, anyway). I think this would have had a better chance if Sonic didn't do so well - but, as it stands, it's going to have to settle for runner-up in the family market.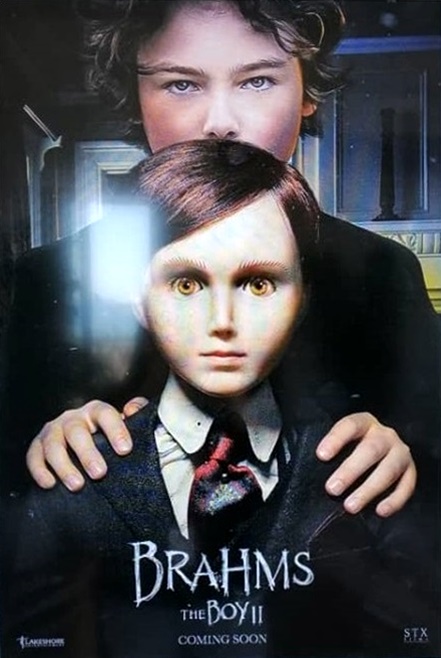 BRAHMS: THE BOY II
Aside from Fantasy Island (which hit $13.75 million over the President's Day weekend) it has been a wasteland for horror in 2020. The Grudge is the only horror film (thus far) to even top $20 million for the year. Thus, I have little hope that Brahms: The Boy II is going to elicit much excitement. For one, I really didn't think The Boy was anything special. A creepy premise ruined by a bad "twist" ending - and one that begs to question how this sequel is even going to play out. From what I gather, the doll seems to have an unnatural hold on his new charge, Jude (Christopher Convery) who is himself a bit of an outsider. Both his mother (Katie Holmes) and father (Owain Yeoman) want what's best, but soon realize that Brahms is having an adverse affect on their son - but it may already too late to make things right. The cast is rounded out by Ralph Ineson, Anjali Jay and Oliver Rice with William Brent Bell returning as director. As I said, The Boy never really did anything for me, so I have little interest in this sequel - we'll see if general audiences agree with me.
Sonic the Hedgehog will likely be able to retain its box office crown with Call of the Wild putting up the biggest challenge but I think will fall well short. I'll be back on Sunday with the full breakdown.
Comments