By Chris Kavan - 02/12/20 at 08:34 PM CT
With Birds of Prey failing to provide the blockbuster spark the year needs, we'll still have to wait a bit longer to see if any films before the summer season can truly breakout. Bad Boys for Life is currently the only big film of 2020, and it is a standout. This weekend, a fast, furry blue hedgehog looks to make an impact. We also have a Valentine's romance along with a horror-centric counter-offer. We'll see if any of these three can make some waves or if we're going to have to weather another disappointing weekend.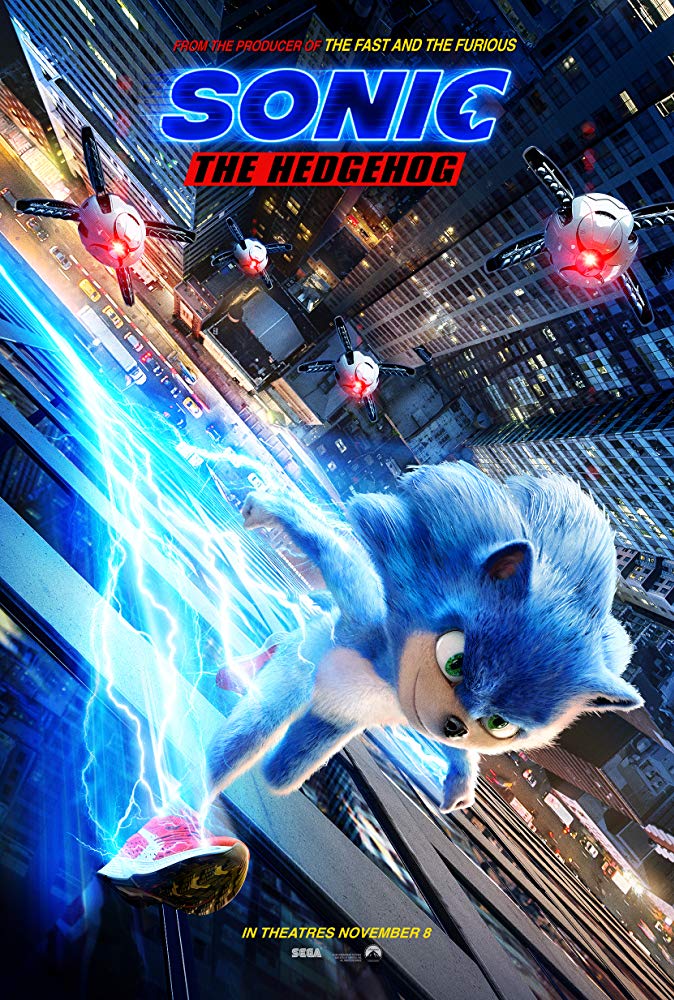 SONIC THE HEDGEHOG
When the first trailer for Sonic the Hedgehog dropped, people were up in arms, or having a lot of fun with, the design of Sonic - which was creepy, especially in the teeth area. And, for once, the collective voice of the internet resulted in something good - in that the design was updated and when the second trailer dropped, things looked much better. Now, whether any of this will result in a better opening for the film... who knows. What I do know is that video games are not the box office curse they once were. Thanks to Angry Birds and Pokemon, things are finally looking good of video game adaptations. So director Jeff Fowler can breath somewhat of a sigh of relief. Indeed, he has Ben Schwartz voicing the incredibly fast main character, James Marsden plays the hapless human who gets stuck with him and Jim Carrey is back as the evil Dr. Ivo Robotnik (forget his perennial foot-in-mouth or personal politics). The film looks like a lot of fun and with a PG ratings should be able to draw in people of all ages. I don't know if the pull of nostalgia will drive this or not, but I was never a SEGA person anyway (not that Nintendo has any kind of good track record at the movies). Jumanji is now long in the tooth and Dolittle has had little impact, so this kind of title should have a decent shot at standing out.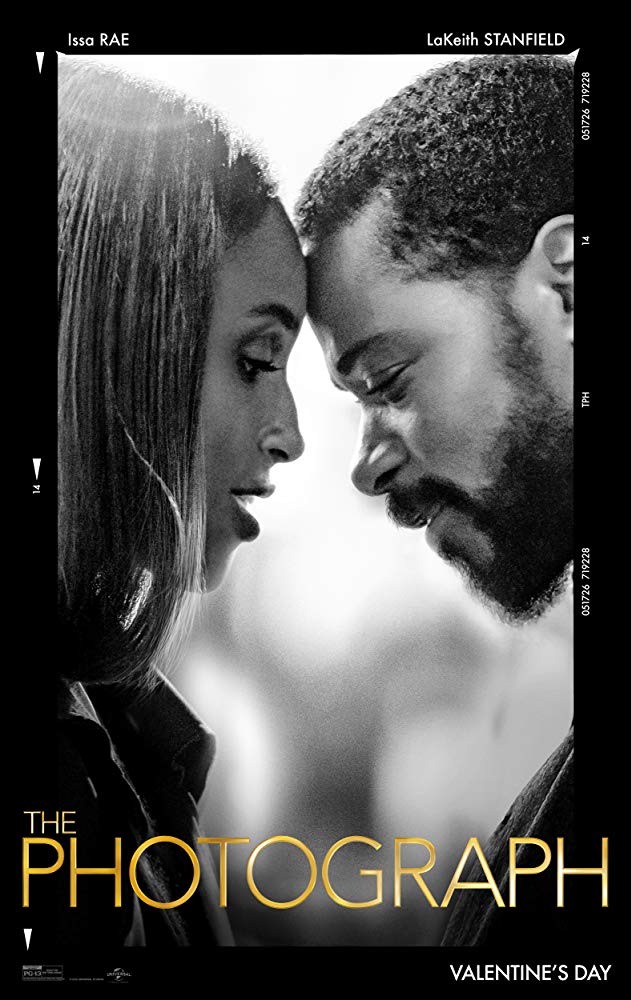 THE PHOTOGRAPH
It wouldn't be a Valentine's weekend without a romantic movie and this year Stella Meghie is giving us the holiday treat with The Photograph. The film features love stories set in both the past and present, with the main story following Mae Morton (Issa Rae), the estranged daughter of a famous artist (Courtney B. Vance) who finds herself falling for journalist Michael Block (LaKeith Stanfield) who is covering a story on her late mother. I'm sure it will go back and forth between her own romance and that of her parents, with plenty of obstacles to overcome thrown in along the way (and probably will feature a reconciliation at some point). Perfect for Valentine's Day - though not even remotely something I am interested in watching. We have Chelsea Peretti, Teyonah Parris, Kelvin Harrison Jr., Rob Morgan and Lil Rel Howery helping round out the cast. The success of this one depends on how many couples it can entice, though this is truly one that is going to be big for this weekend only and I don't see longevity coming into play.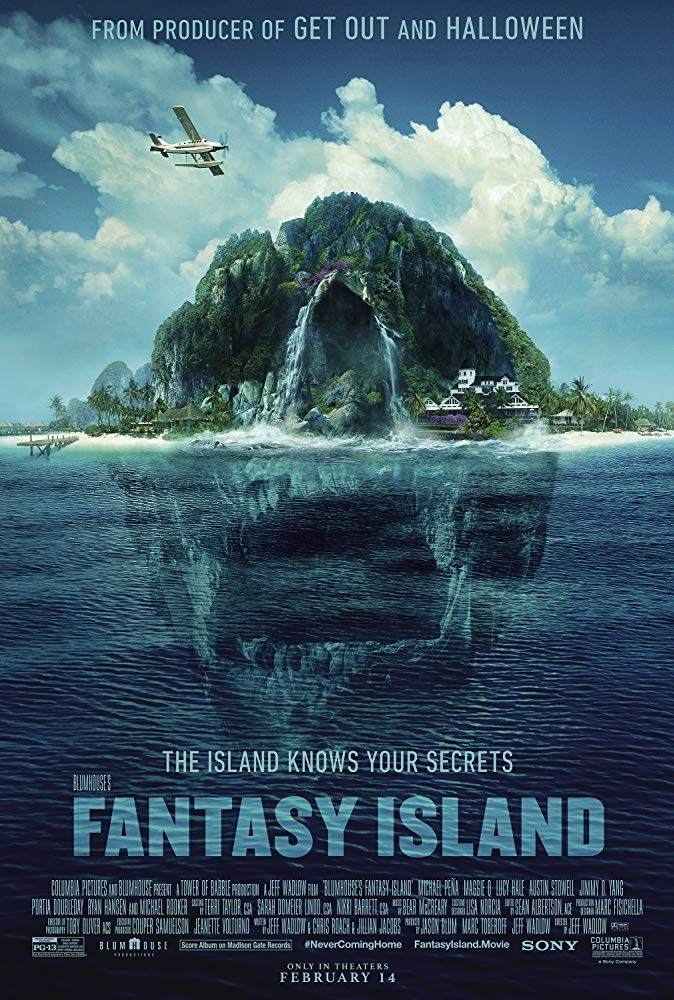 BLUMHOUSE'S FANTASY ISLAND
If family and romance aren't up your alley, don't worry, Blumhouse has you covered with their horror take on Fantasy Island. That's right, Mr. O'Rourke is back (and played by Michael Peña) and ready to make your fantasy a reality... but be careful, because on this island dreams can quickly become nightmares. And who our are victims... I mean guests? Well, Lucy Hale, Maggie Q, Portia Doubleday, Charlotte McKinney, Michael Rooker, Ryan Hansen, Austin Stowell, Jimmy O. Yang and Parisa Fitz-Henley all are booked - though I'm sure some are part of the island. I'm not a big fan of remakes or reboots, especially when you try to change the formula up. But as counter-programming, it could have a chance among those not romantically-inclined though as we have seen this year, horror is not a big draw. Thus I'm going to say this is probably going to do slightly better than previous horror offerings, but I'm still not expecting too much out of it.
Love is in the air - and we'll see if any of these new offerings will cause audiences to fall in love or if they're just going to be left out in the cold. I'll be back on Sunday with the full breakdown.
Comments