By Chris Kavan - 02/09/20 at 11:47 PM CT
This weekend was supposed to be the big breakout as Margot Robbie took Harley Quinn and Birds of Prey to new heights. Instead, it was yet another in a long line of underwhelming 2020 openings as the year still awaits a true blockbuster. Still, Bad Boys for Life is trying - holding strong in second place while 1917 is top among the awards-season nominees. Now begins the long wait to see what the rest of the month brings and whether movies like Sonic the Hedgehog, Call of the Wild or The Invisible Man can turn things around.

1) BIRDS OF PREY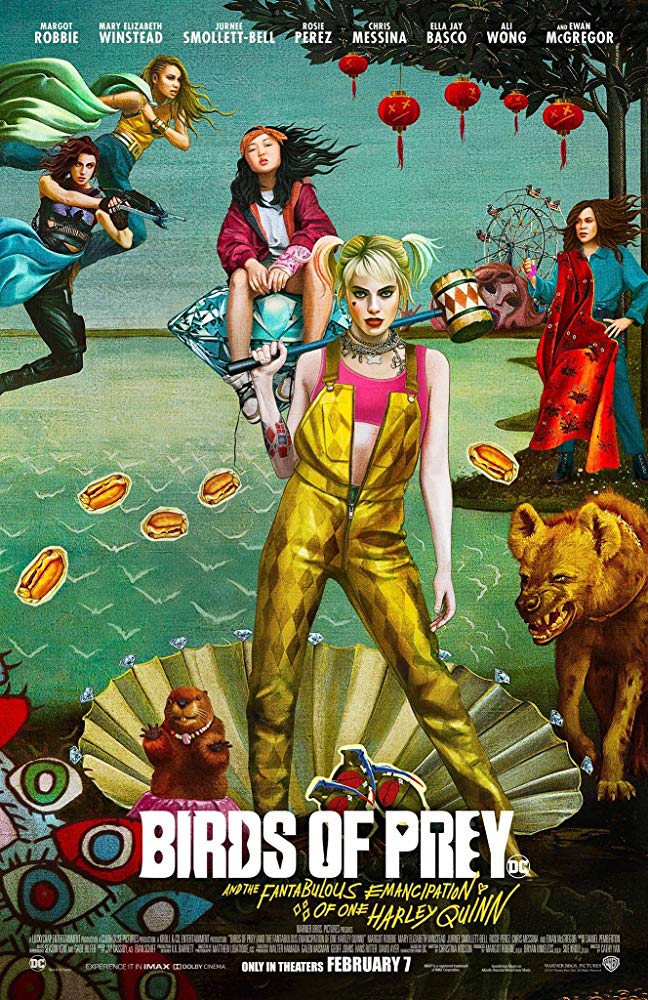 There's no nice way to spin this - Birds of Prey really laid an egg. Despite favorable critic reviews and audiences reaction, the pre-weekend estimates were dashed and even fell well short of the studio's more conservative $45 million hopes. In fact, with a mere $33.2 million, it became the lowest-grossing DC titles since Jonah Hex and certainly the lowest in the current DCEU lineup. The biggest reason for the low grosses seems to be the film's R-rating, as the younger audience gave the film an "A-" Cinemascore (with the overall score a still-reasonable "B+") - suggesting a PG-13 rating would have resulted in a more robust crowd. It could also be that Harley Quinn wasn't front-and-center enough for marketing and that a lack of marquee names (Robbie and Ewan McGregor provided the biggest star power) may have hindered it as well. And with just $48 million overseas, this film is going to have to hope for some word-of-mouth help in order to just break even. Granted, it's relatively light $90 million budget means it still have a good chance at making at least a little money - but it's overall performance may be $100 million domestic at best, with a worldwide total of only $170 million. That puts it on par with The Fantastic Four - not a comparison one ever hopes for in the superhero genre.
2)
BAD BOYS FOR LIFE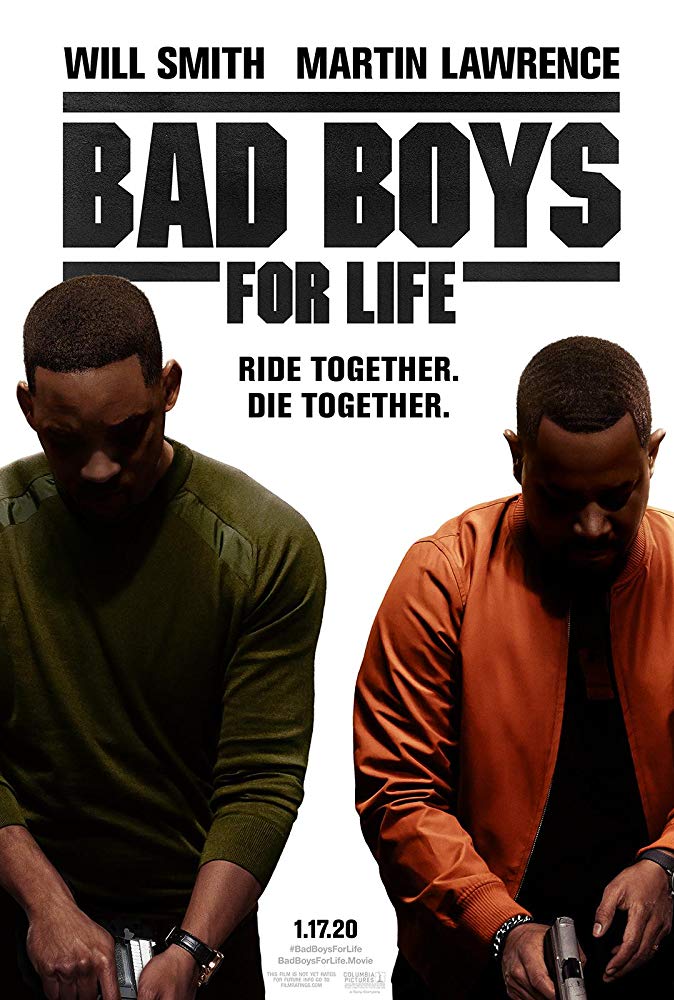 Still riding the wave of good will, Will Smith and Martin Lawrence are going strong with a 32% decline for a $12 million weekend and a new $166.3 million total. It has also earned $336 million worldwide. The film is teetering with becoming the first January titles (not including Oscar expansions) to top $200 million domestic - and I certainly wouldn't count it out as the rest of the month looks relatively clear. It is also one of the biggest R-rated action films of all time (handing out with the likes of T2, Matrix Reloaded and Deadpool) and also looks to become one of the biggest "buddy cop" films of all time - up there with Rush Hour ($226 million) and Men in Black ($250 million). Can I term this a stealth blockbuster? It certainly looks like it's going to hold on to the title of highest-grossing 2020 film for quite awhile.
3)
1917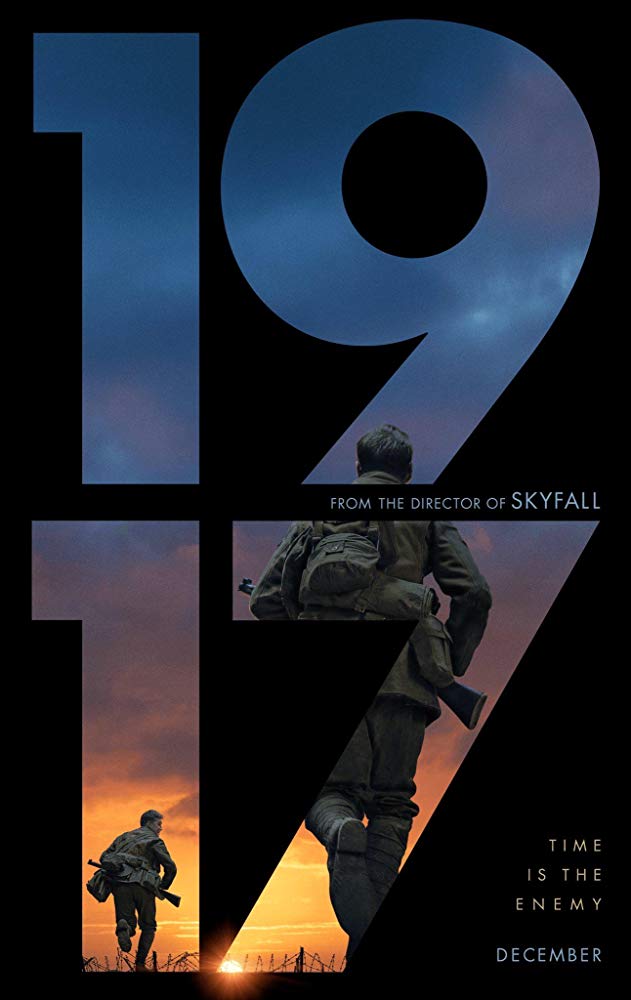 For those who didn't stay up for the Academy Awards, 1917 didn't win the biggest prizes of the night (Parasite actually made history - in many ways in the big categories) but for this weekend, at least, it is still king among the award-season films. Dipping just 5.2%, Sam Mendes WWI epic took in $9 million, raising its total to $132.5 million, crossing that $125 million mark in the process. It is also fast approaching $300 million worldside, sitting at $285 million currently. While it can't claim to be the highest-grossing Best Picture winner since Lord of the Rings: Return of the King, I'm just happy it won Best Cinematography, which it certainly earned in spades. It's still one of my top films of the year (though there are still plenty I have to see) and it looks like audiences are still happy to support it.
4)
DOLITTLE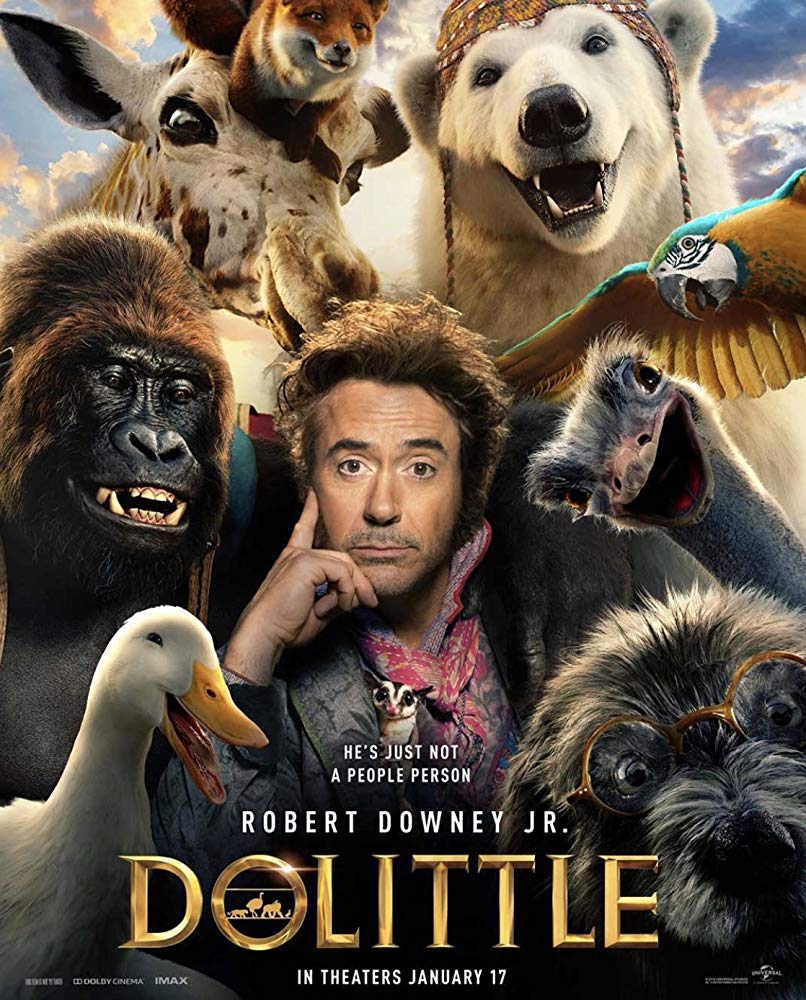 The light 12% drop for Dolittle in its fourth weekend out gave the film a $6.66 million weekend (a nice, evil twist) for a new $64 million total. That is actually a really good hold - but, alas, even if it's the biggest name in town among families (well, until Sonic next week) it's $158 million worldwide total looks quite woeful next to its $175 million budget and there is still no way this Robert Downey, Jr. film makes it into the black. I have a feeling next weekends Sonic the Hedgehog is going to take whatever audience this still has away and Dolittle will likely drop hard and not even survive to the end of February.
5)
JUMANJI: THE NEXT LEVEL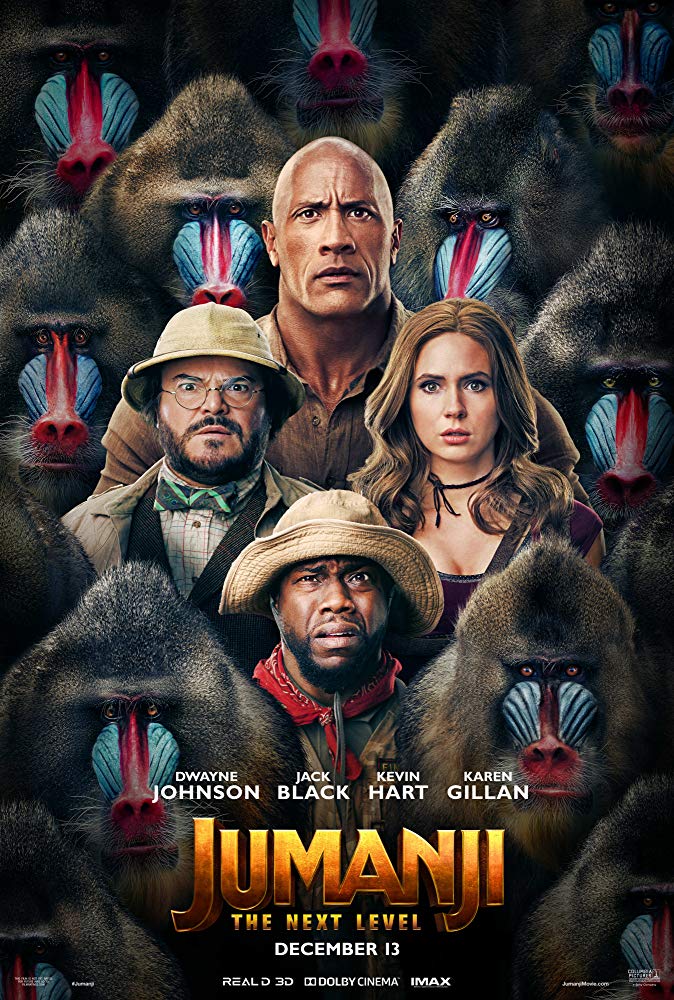 Still hanging on the fifth place spot (which it did last week after actuals came in), Jumanji: The Next Level is flirting with $300 million after a $5.53 million weekend (down just 7.8%) and a new $298.4 million total. With a $768 million global total, it officially passed Hobbs & Shaw ($759 million) to become the biggest non-Disney/superhero film of 2019. As with Dolittle, Jumanji is probably going to be hampered by Sonic, but I think out of the two this one is still going to remain the better out of the two. It will top $300 million within days in any case, so it at least has that going for it.
Outside the top five: The Gentlemen crossed the $25 million mark with a $4.18 million weekend (6th place) and new $26.8 million total. Greta Gerwig's Little Women crossed the $100 million mark with a $2.3 million weekend (9th place) and a new $102.6 million total. Adam Sandler and the Safdie Bros. Uncut Gems officially became the highest-grossing film for A24, hitting $49.2 million down in 20th place.
Next week Sonic the Hedgehog looks to be a fast starter while we also get a horror twist in Blumhouse's Fantasy Island and a generation-spanning romantic drama with The Photograph.
Comments