By Chris Kavan - 01/12/20 at 08:04 PM CT
Thanks to some big awards-season wins, and some excellent critical reviews, Sam Mendes action/war/drama 1917 easily took the top spot at the box office. Meanwhile, both Like a Boss and Just Mercy found a spot among the top five while Underwater was sunk. Both Star Wars and Jumanji crossed major milestones over the weekend as well. As we enter the meat of awards season, we'll see if that continues to play a factor at the box office. For now, it seems to be working out well for 1917 - we'll see if any other movies (new or old) will take advantage.

1) 1917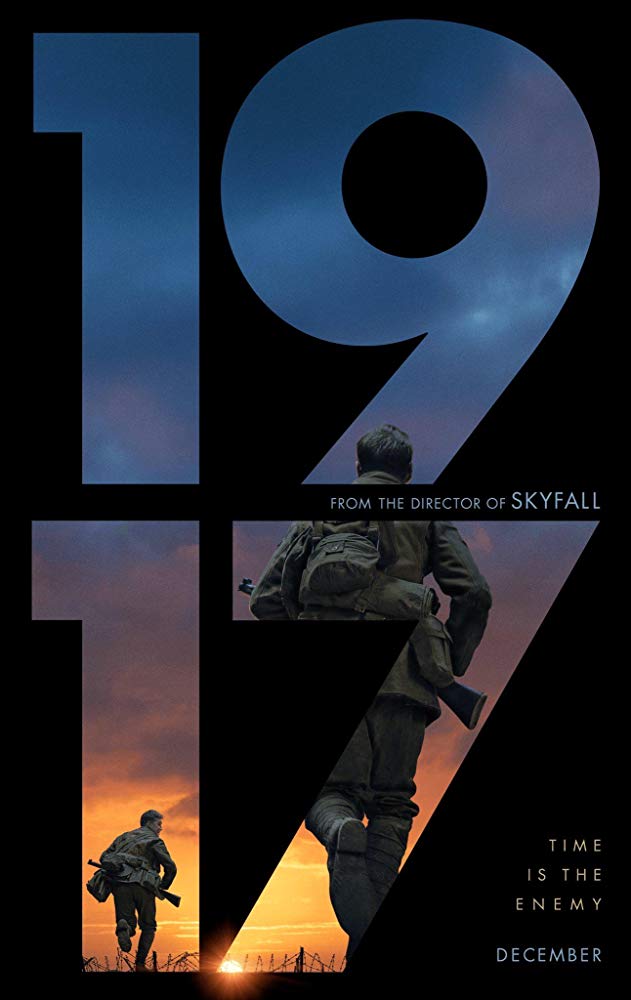 With some big wins at the Golden Globes and Hollywood Critics Association along with some rave reviews, Sam Mendes war epic 1917 landed on top of the box office with its wide expansion to the tune of $36.5 million. Its expansion rates a whopping 5,809% over its limited release and follows a similar patter to other war movie wide releases ($29 million for Black Hawk Down, $24 million for Zero Dark Thirty and $37 million for Lone Survivor). The film has now earned $39.2 million total and audiences were very happy as well, giving the film an "A-" Cinemascore with 60% coming in male and 80% aged 25 or older - much as expected, as this doesn't exactly scream family film. If the film plays out similarly to Lone Survivor, it will approach the $130 million mark before it ends its run. Granted, if it continues to get some more awards season attention, perhaps it could climb even higher. All I know is, me and my dad are going to love this one.
2)
STAR WARS: THE RISE OF SKYWALKER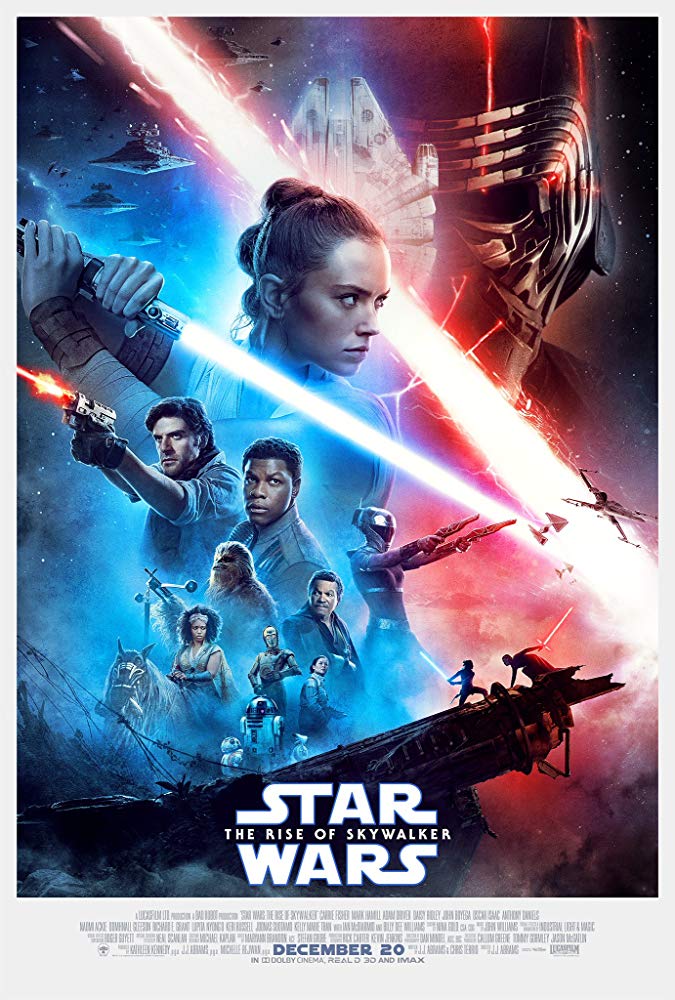 After three weeks atop the box office, The Rise of Skywalker took a 56.4% hit and had to settle for runner-up status with $15 million. Still, the film crossed a major milestone as it topped $475 million for a new $478.1 million total - still well on its way to hitting $500 million by next weekend. The film has already hit $500 million overseas - with $511.4 million and it will soon become the seventh Disney film of 2019 to hit $1 billion - with $989.6 million and counting. Even if this is shaping up to be the lowest-grossing Star Wars film out of the trilogy, $1 billion is still quite the accomplishment and I don't think next year will feature nearly as many huge films as this year - in fact, this could be the last $1 billion film for awhile, but we'll see what 2020 brings.
3)
JUMANJI: THE NEXT LEVEL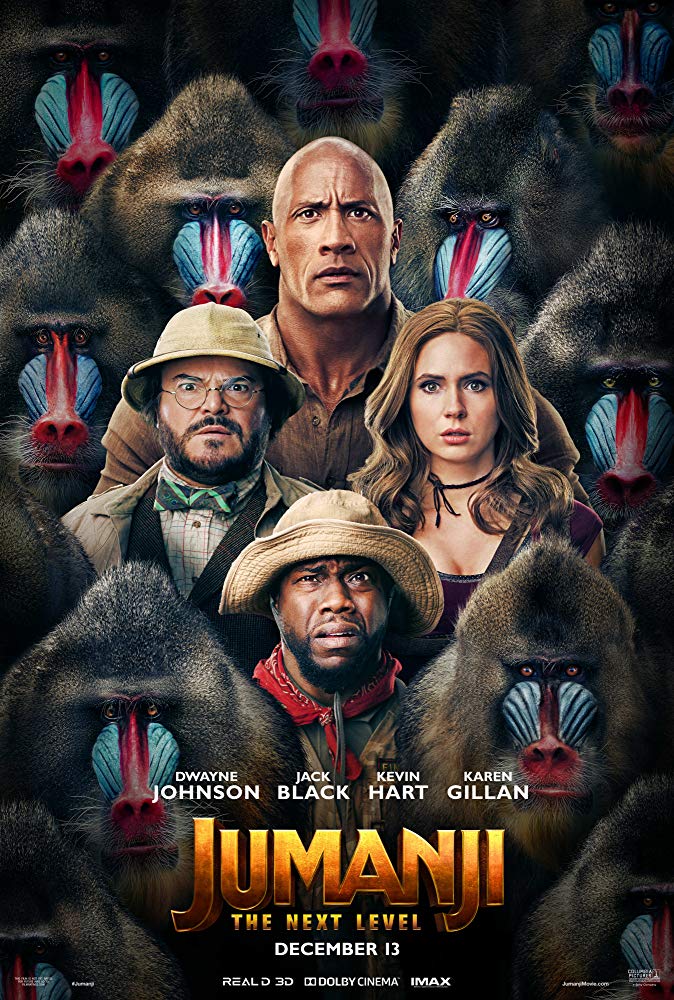 Star Wars wasn't the only big film celebrating a major milestone as Jumanji: The Next level took a 46.6% hit but still took in $14 million, which was enough for the film to cross the $250 million mark with a new $257.1 million total. With a $414 million international total, it raised the global total to $671 million and it should top $700 million with ease. Sure, it may not reach the peaks that Jumanji: Welcome to the Jungle hit, but with numbers like these, this series will certainly turn into a trilogy and I'm excited to see what they manage to come up with next.
4)
JUST MERCY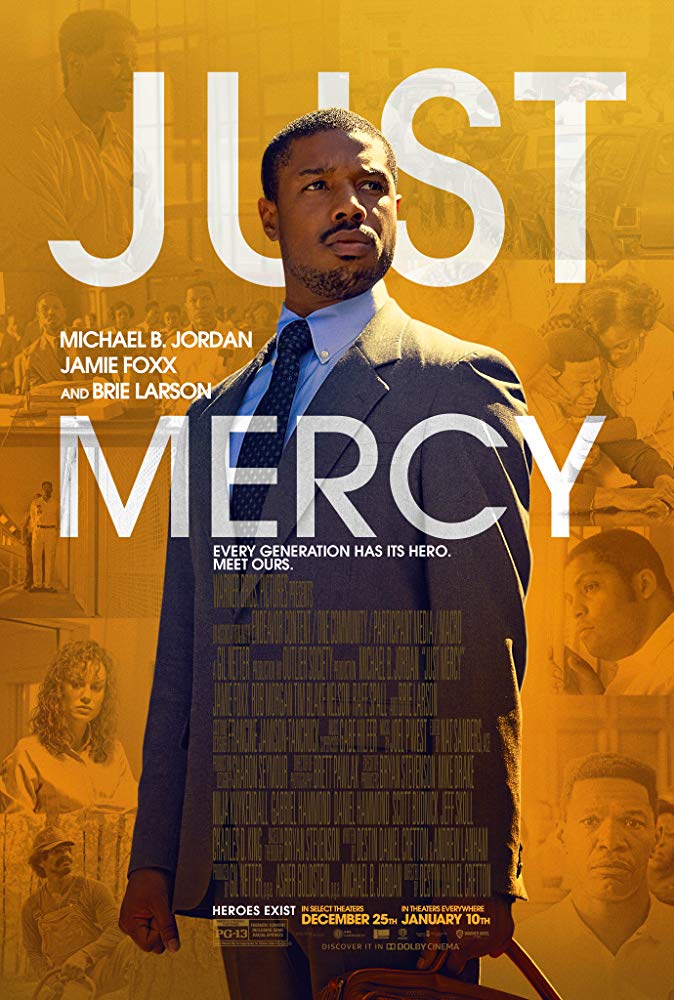 The next two films are currently tied for the next spot, so I'll be diplomatic and go alphabetically. Just Mercy, the courtroom drama, is certainly sitting better out of the two anyway. After playing in limited release for a couple weeks, this also finally expanded nationwide, taking in $10 million, and posting a whopping 12,952.3% increase. The film has been a hit with critics (82% on Rotten Tomatoes) and audiences agreed - giving the film an "A+" Cinemascore. The film follows the real life of lawyer Bryan Stevenson (Michael B. Jordon) who works tirelessly in the deep south to fight for those wrongfully-convicted for crimes they didn't commit. This includes the early case of Walter McMillian (Jamie Foxx), who, despite a mountain of evidence pointing to his innocence, none-the-less finds himself on death row. The film also co-stars Brie Larson, Rafe Spall, Tim Blake Nelson and O'Shea Jackson Jr.. True-life films often inspire audiences and it seems Just Mercy has found the right tone. The film brought in a 60% female audience with 85% coming in age 25 or older. This drama has a good chance to stick around, with lack of competition in its genre on the horizon.
5)
LIKE A BOSS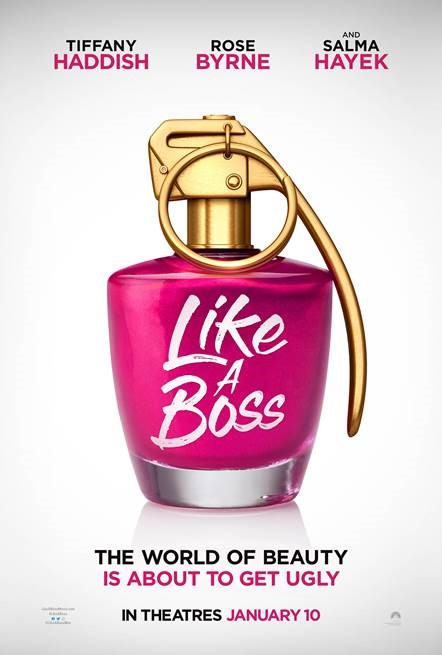 While $10 million for Just Mercy is a pretty good start, the $10 million for Like a Boss is looking a bit underwhelming. The film scored a paltry 21% on Rotten Tomatoes, despite the likable leads in Rose Byrne, Tiffany Haddish and Salma Hayek. Audiences weren't quite as scathing, awarding the film a solid, if unremarkable "B" Cinemascore. That audience was mostly female (56%) with 65% coming in age 25 or older. The film isn't likely to draw much repeat business, unfortunately and I have a feeling it's not going to stock around like other films in the top five. So if female-driven comedy is your thing, be sure to check this out while you still can.
Outside the top five: Underwater, the thriller following a group of deep sea researchers who face a beast following an earthquake, sunk like a rock with just $7 million in 7th place. The Kristen Stewart-led horror will likely have a short shelf life - as if follows The Grudge as January's second underwhelming horror offering.
Some other milestones of note - the animated Spies in Disguise crossed the $50 million mark with a $5.1 million weekend (10th place) and new $54.6 million total. And, also riding a wave of awards wins, Bong Joon Ho's Parasite added a handful of theaters, taking in $902,000 (14th place) and topping the $25 million mark with $25.3 million total.
Next week brings us Robert Downey, Jr. in the big-budget Dolittle while Will Smith and Martin Lawrence get the band back together for Bad Boys for Life.
Comments