By Chris Kavan - 01/08/20 at 07:57 PM CT
January may have opened with a whimper, but things are going to heat up as this week brings three new wide releases and one major expansion. The expansion is for Sam Mendes war film 1917, and its wide release should be bolstered by its recent Golden Globes win for Best Picture (Drama) and Best Director - two of the biggest awards. 1917 is joined by the comedy Like a Boss, the thriller Underwater and the courtroom drama Just Mercy. The box office should have some room to allow at least a couple of these films into the top five - it just depends on what audiences are in the mood for.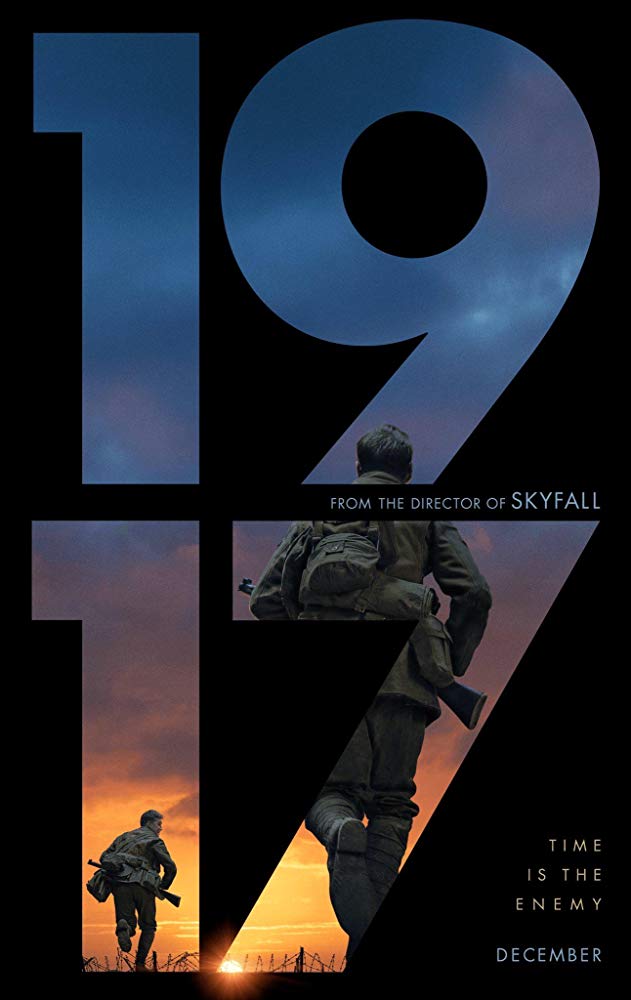 1917
Having been out in limited release for two week now, 1917 has garnered some great critical reviews and now can boast two of the biggest awards of in the current season. Despite the late entry into the field, 1917 has gotten a lot of attention. The film follows two soldiers, Lance Corporal Blake (Dean-Charles Chapman) and Lance Corporal Schofield (George MacKay). Blake has learned that his brother, Lieutenant Joseph Blake (Game of Thrones Richard Madden), it part of a large contingent of men that is about to fall into a German trap that will lead to thousands of deaths. In order to stop this, the two men have 24 hours to traverse a dangerous war zone in order to warn the men of this impending disaster. Sam Mendes film looks to be one of the best war films to come out in a long time - and, in fact, many are saying it is the best war film since Saving Private Ryan. The big draw for this - other than the actors (I'll return to that in a bit) is the face the film is shot in one continuous take, a marvel all its own that makes things very intense. The lineup for the cast is just as impressive: Colin Firth, Andrew Scott, John Hollingworth, Benedict Cumberbatch and Mark Strong are just a few of the names that will grace the screen. Still, it is MacKay and Chapman who will carry most of the load here and, based on the trailers I have seen, it looks like their journey won't be easy. Most war films tend to focus on WWII - so this will be a nice change of pace and I think it will be one of the best films of the year.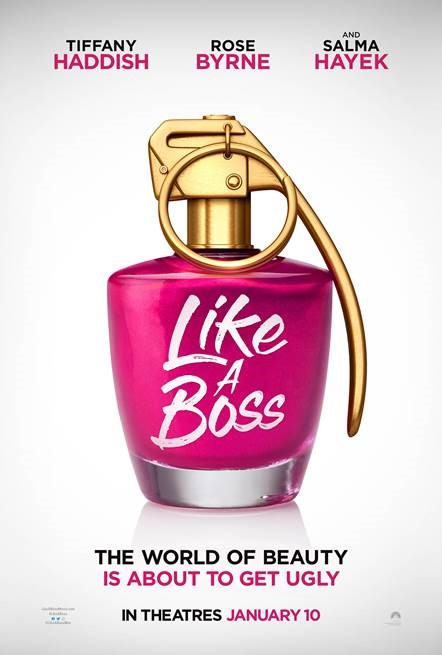 LIKE A BOSS
If war isn't your cup of tea, there are plenty of other options for the weekend. Leading the charge is Rose Byrne and Tiffany Haddish who play two women who find success in their beauty company only to fall prey to the ambitious mogul Claire Luna (Salma Hayek) who steals their company out from under them. Now the two women must put aside their differences in order to set things right. It doesn't help that each woman has a very different idea of what they want in life - and, of course, money plays a big factor. Billy Porter, Jennifer Coolidge, Ari Graynor, Karan Soni, Ryan Hansen and Jimmy O. Yang round out the cast. I'm assuming this is going after a female-driven box office and that's OK, because right now that audience is wide open for comedy as most films that target them like Little Women and Bombshell are clearly in the drama department. That should drive Like a Boss to some solid opening numbers, especially if it can deliver on the laughs.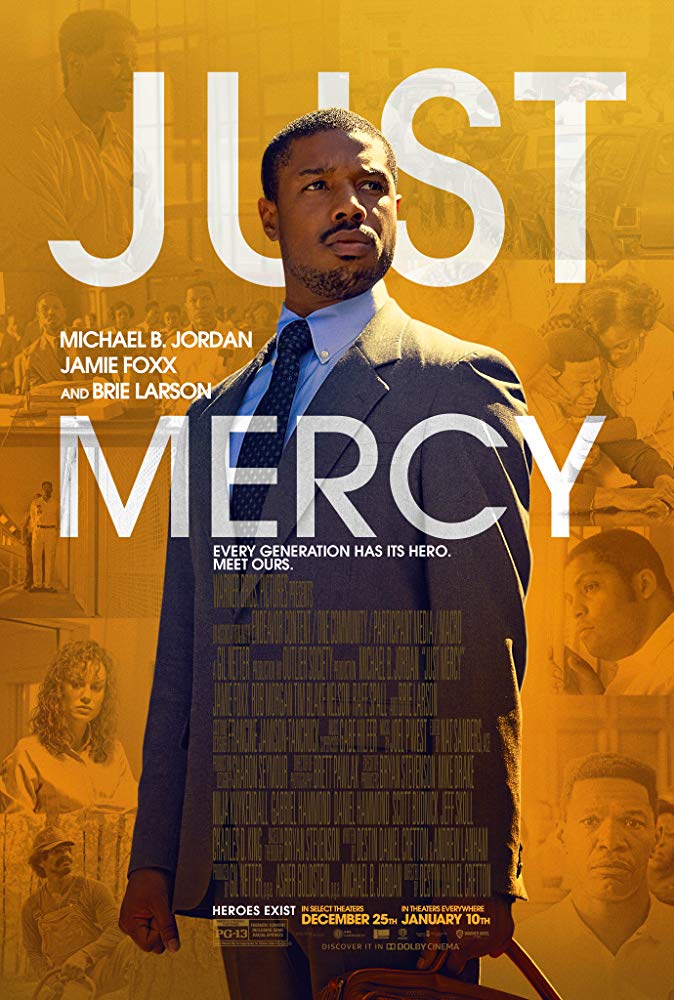 JUST MERCY
True-life dramas, especially when they confront something systemic that rots our justice system, tend to do pretty good at the box office. Thus, Michael B. Jordan, playing lawyer Bryan Stevenson, should at least have a shot at the top five. Stevenson is a Harvard graduate and could have his pick of any law firm. But instead, he heads to the deep south in Alabama, where he, along with local advocate Eva Ansley (Brie Larson) works to reverse obvious cases where race and bias have caused innocent men to face wrongful incarceration. One of his first cases proves to be one of the most incendiary as he takes on the case of Walter McMillian (Jamie Foxx), who was charged with murdering an 18-year-old girl. Despite most evidence pointing to his innocence, and the fact the key witness was a criminal with motive to lie, he still received the death penalty. Justice is supposed to be blind, but too often prejudices and hate warp the system. The powerful cast (which also includes Rafe Spall, Tim Blake Nelson and O'Shea Jackson Jr.) looks to impart just as powerful a story. While these courtroom drama films don't always hit a home run, hopefully the talent can bring in some decent numbers.
UNDERWATER
Last week's horror offering, The Grudge, was a big misfire, both with critics and audiences. Hopefully Kristen Stewart has better luck in Underwater a thriller that takes place on a deep sea research station. A subterranean earthquake rocks said station - and while the researchers manage to get to safety, it turns out something much more dangerous now lurks below... and it is hungry. Yes, deep sea monsters have been done before - but, hey, at least T.J. Miller has been cast in something again. The cast is quite small - given that I'm sure an actual subterranean research station would probably be sparsely populated - and includes Jessica Henwick, Vincent Cassel, John Gallagher Jr., Mamoudou Athie and Gunner Wright - and I'm going to say right now that, oh, let's say at least 75% of said cast is going to wind up dead before the end of the film. That's just how these films work - I know, I've seen way too many of them. January is unexpectedly kind to horror and with The Grudge failing to ignite, perhaps Underwater can stir up more interest.
Four big films look to up the ante for January with 1917, coasting on a big win and great critical reception, looking to lead the way. I'll be back on Sunday with the full breakdown.
Comments