By Chris Kavan - 11/27/19 at 11:24 PM CT
With Thanksgiving falling smack dab in the middle of the week, Hollywood isn't wasting any time, getting the two new wide released a Wednesday opening. But despite the one-two punch of Rian Johnson's star-studded whodunnit and a modern-day Bonnie and Clyde featuring Daniel Kaluuya and Jodie Turner-Smith on the run - Frozen II should have no problem dominating the Thanksgiving holiday timeframe - and perhaps breaking a few more records along the way. At least the box office has finally gotten out of its slump - we'll see if the end-of-the-year push is enough to top last year in total grosses.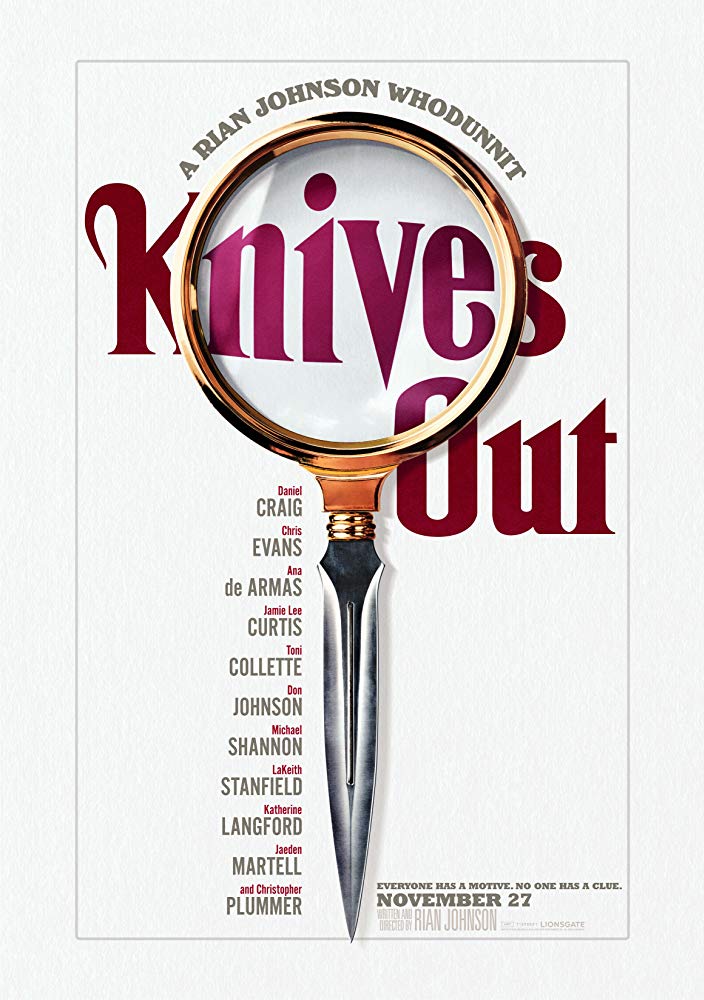 KNIVES OUT
While Rian Johnson may have suffered a lot of backlash for Star Wars: The Last Jedi - he has a damn fine track record as far as I'm concerned, with both Brick and Looper (not to mention the single best episode of Breaking Bad, Ozymandias) showcasing his talents. Thus I have high hopes for Knives Out - a classic murder mystery with a truly killer cast. The film follows the death of crime novelist Harlan Thrombey (Christopher Plummer) the patriarch of an eccentric family. Detective Benoit Blanc (Daniel Craig) along with Lieutenant Elliott (LaKeith Stanfield) are sent to investigate his death - soon ruled a murder - with no shortage of suspects - as both family and staff are put under the microscope. And what a great cast to make up this rogues gallery - Chris Evans, Ana de Armas, Jamie Lee Curtis, Michael Shannon, Don Johnson, Toni Collette, Katherine Langford, Jaeden Martell and Riki Lindhome help round out a superb cast. And from the looks of the trailers, this will be a fun romp with plenty of twists and a lot fun. In fact, it's the first movie in a long time I really want to watch in theaters - Doctor Sleep almost made me break down, but I decided I could wait. Hopefully it's as smart as it is fun - but with the cast and director combined, how could this not be?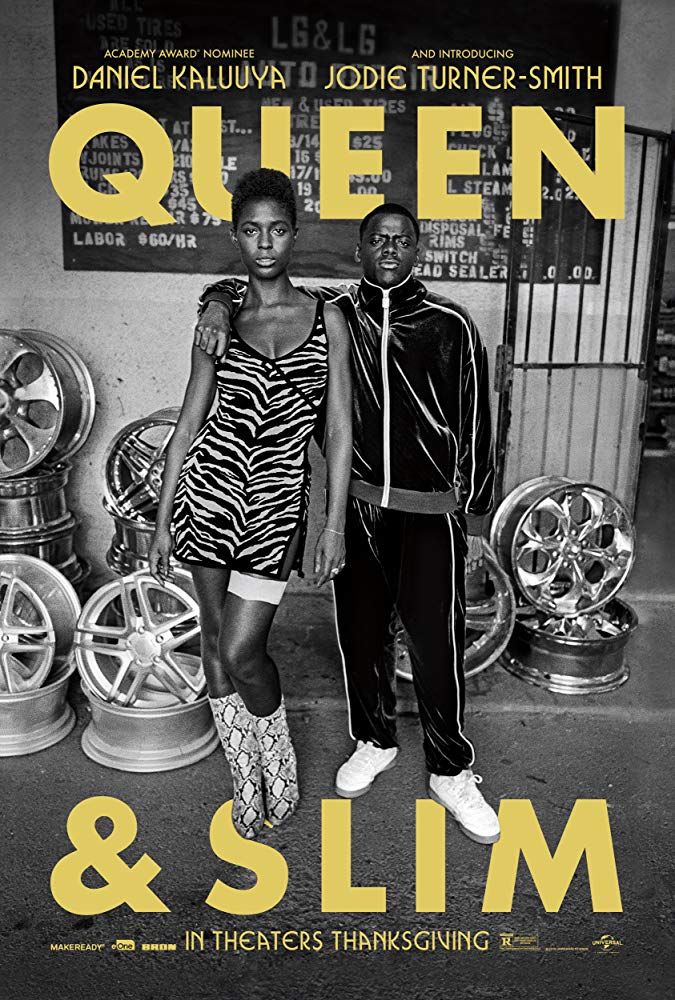 QUEEN & SLIM
Take a classic tale of young lovers on the run, mix in some modern day issues and top it off with some talented actors - you get Queen & Slim. Taking a cue from the likes of Bonnie and Clyde mixed in with a healthy dose of BlackLivesMatters, the film follows the titular Queen (Jodie Turner-Smith) and Slim (Daniel Kaluuya), a young, black couple on their first date, which turns into something much deeper when a routine traffic stop winds up with an officer dead and the two turned fugitive. The outlaws soon gain a viral following, sparking a nationwide outcry as the criminals are soon hailed as a symbol of hope for those suffering from pain and trauma across the country. This looks like a powerful film with an equally powerful message. While I'm not going to rush out to watch it, I think it certainly has a place on my future streaming schedule. Helping round out the cast here are Bokeem Woodbine, Indya Moore, Chloë Sevigny, Flea, Sturgill Simpson and Benito Martinez. While I'm often dubious of modern updates on well-know stories, this one might just be a keeper.
It's going to be a long holiday weekend and while Thanksgiving is usually not a huge movie-going holiday, Frozen II should be the choice for families while Knives Out should have a decent opening as well. I'll be back on Sunday with the full breakdown.
Comments