By Chris Kavan - 11/06/19 at 11:19 PM CT
While Terminator: Dark Fate may have topped the box office, it was still more of a whimper than a roar. That means the door is wide open for the four new films debuting this weekend and it seems like the front-runner will be Doctor Sleep - the latest Stephen King adaptation that serves as a sequel to The Shining - both the book and film versions. Otherwise, we have a holiday romance, a fire-fighting comedy and an epic war film from Roland Emmerich all looking to make an impact with audiences.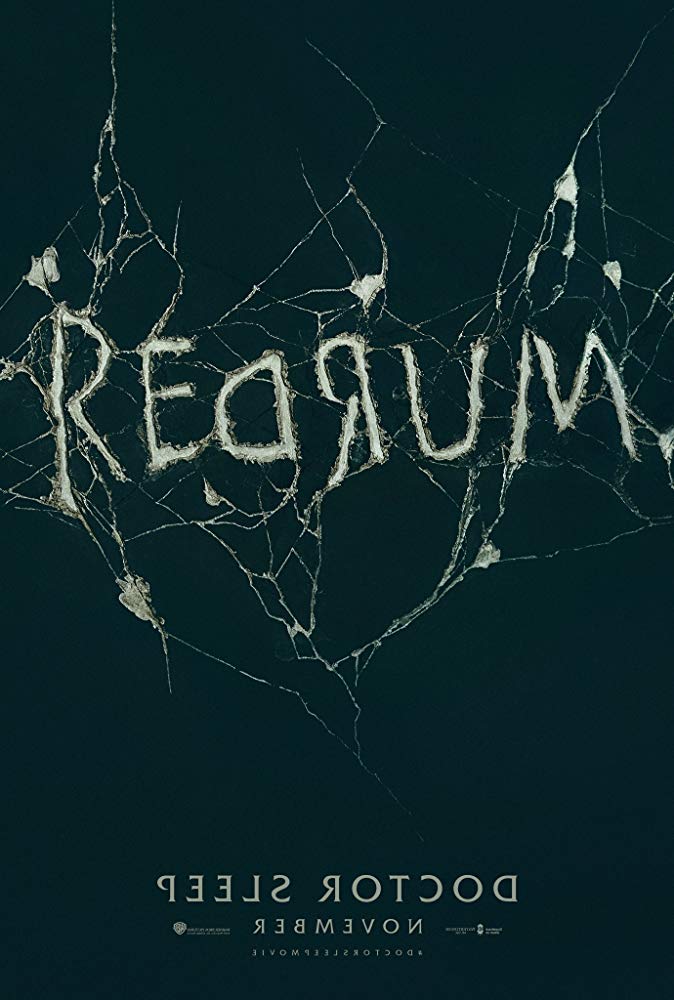 DOCTOR SLEEP
Director Mike Flanagan has a lot on his plate with Doctor Sleep because it not only serves as sequel to Stephen King's novel, The Shining, but doubles as a sequel to Stanley Kubrick's horror classic. King was not a fan of Kubrick's version, as it strayed quite far from his novel, even if it is considered one of the best horror films. From the looks of the trailers, Flanagan references quite a bit from the film version - elevators filled with blood, creepy twins and, of course, Jack Nicholson's "Here's Johnny!" scene. This sequel follows an adult Danny Torrance (Ewan McGregor) who has drifted for years dealing with demons from his time at the Overlook as well as ones more personal. He has finally settled down in a New Hampshire town where he works at a nursing home, using his power to help others move on. But his quiet life is about to be shattered when he meets Abra Stone (Kyliegh Curran) who possesses the most powerful Shining he has ever known - a power which attracts the attention of the True Knot. Led by Rose the Hat (Rebecca Ferguson), the group is a quasi-immortal band who seek out the "steam" given off by children who have The Shining - and, like vampire, feed off them - made more powerful when pain, fear and ultimately death are invoked. With her right-hand man Crow Daddy (Zahn McClarnon) along with Snakebite Andi (Emily Alyn Lind), Grampa Flick (Carel Struycken) - the group will stop at nothing to keep them sustained. Thus Danny will finally have to face the demons he has tried so hard to bury in order to save a young girl from a horrific fate. It's amazing to see King have such a resurgence - whether you have a new version of It or The Stand or Castle Rock even the much-maligned Dark Tower - it's about time his work gets the proper adaptation they deserve. While the competition is strong, I think Doctor Sleep has the edge.
MIDWAY
If you hear the name Roland Emmerich, most people will think of bombastic, world-ending destruction - Independence Day, The Day After Tomorrow and 2012 - just to name a few. Emmerich is going a different direction with Midway - war - and while the film still boasts impressive special effects, the story is much more grounded. Midway is perhaps the most important naval battle of modern times, the turning point in the Pacific theater during WWII. The U.S., reeling from the attack on Pearl Harbor, engaged the Japanese fleet in what would be a pivotal battle. Midway has some big names here - Woody Harrelson as Admiral Chester Nimitz, Dennis Quaid as Vice Admiral William 'Bull' Halsey, Ed Skrein as Lieutenant Richard 'Dick' Best, Patrick Wilson as Edwin Layton, Luke Evans as Lieutenant Commander Wade McClusky, Aaron Eckhart as Lieutenant Colonel Jimmy Doolittle and Darren Criss as Lieutenant Commander Eugene Lindsey. There are more - Mandy Moore, Alexander Ludwig, Nick Jonas, Jake Weber, Luke Kleintank and Keean Johnson are all along as well. Based on the reviews, however, Midway borrows more from Pearl Harbor than Saving Private Ryan. While the effects have been given much praise, the writing and story lags behind. Still, war tends to bring in a decent crowd - so we'll see how it stacks up. As for me, I think this will be a solid home viewing title, but not theater worthy for me.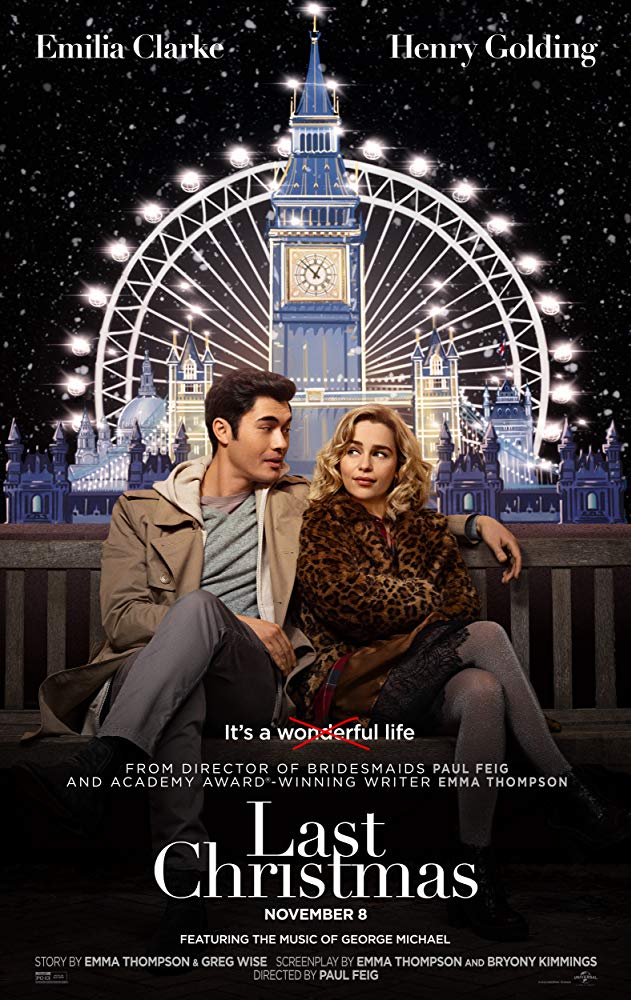 LAST CHRISTMAS
Look, I'm a bit skeptical about any film whose premise is based on a George Michael song, and Christmas is nearly two months away, but leave it to Paul Feig to bring the Yuletide spirit early. The film follows the perpetually out-of-luck Kate (Emilia Clarke) who seems to go through life from one bad decision to the next. Her latest disaster is agreeing to work as a department store elf for Christmas. But ever cloud has a silver lining, and for Kate that winds up in her meeting Tom (Henry Golding), and the two hit it off, offering Kate some good luck for once - if she can keep that luck going. I mean, it's a Christmas romance - I suspect it will be equally sweet and cheesy. Michelle Yeoh, Emma Thompson and Patti LuPone help round out the cast. This is sure to draw in couples and women - it won't top Doctor Sleep, but may battle with Midway over the next spot. Considering this cost a 1/4 of Midway, this is going to wind up in much better shape even if it doesn't top the war film.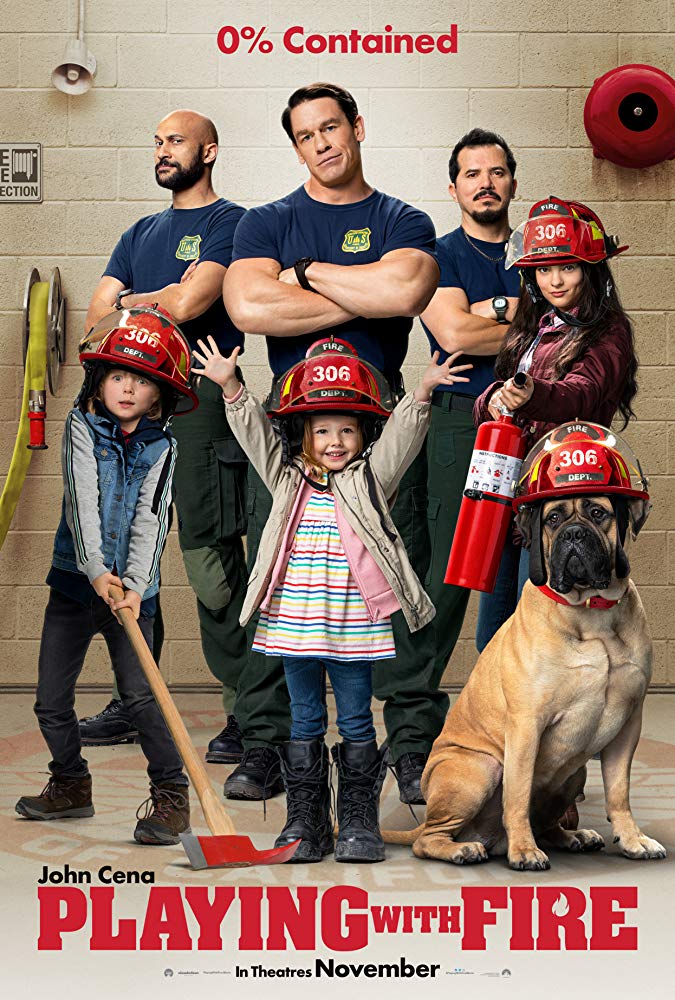 PLAYING WITH FIRE
The last wide release for the weekend follows a group of firefighters (John Cena, Keegan-Michael Key, John Leguizamo and Tyler Mane) who find themselves facing the ultimate test - no, not raging California wildfires or towering infernos, something far more terrifying: children. That's right, Brianna Hildebrand, Christian Convery and Finley Rose Slater are here to bring these rugged firefighters to their knees. I mean, it's like Kindergarten Cop... but with firemen! It's a fun film the whole family can enjoy and who doesn't like Cena playing the tough guy with a big heart. He does do the role so well. If this can bring in enough families, it could do decent business over the weekend. I don't expect it to be able to compete, but I have a feeling it's going to do well enough to justify its budget at least.
With a few disappointing sequels lately, hopefully Doctor Sleep will be able to turn things around while the rest of the pack should do respectable business. I'll be back on Sunday with the results.
Comments