By Chris Kavan - 11/03/19 at 10:40 PM CT
Much like Maleficent: Mistress of Evil, Terminator: Dark Fate may have topped the box office over the weekend, but there was little cause to celebrate. Despite better reviews and the return of James Cameron and Linda Hamilton, audiences just didn't seem interested in a new Terminator film, perhaps still stinging after a series of messy entries into the sci-fi/action franchise. The only new film to truly impress was Harriet, the biopic of the Underground Railroad legend, which opened better than expected. Motherless Brooklyn was another miss while the animated Arctic Dogs set a record - but not the kind the studio wants to talk about. Joker continued strong, as it nears $1 billion worldwide, certainly the best news of all.

1) TERMINATOR: DARK FATE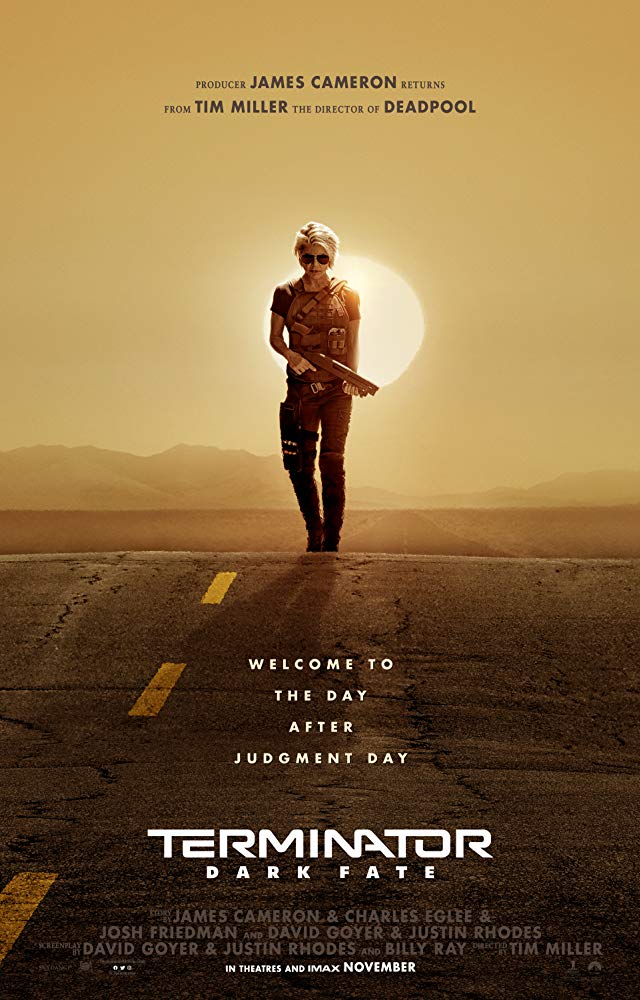 After the debacle that was Terminator: Salvation and Terminator: Genisys, perhaps audiences were just not interested in a new Terminator, no matter how many familiar faces were brought back. Dark Fate hit just $29 million, which was enough to top the box office, but against its $190 million (or so) budget, that is a death knell, not a celebration. Even with better reviews and a decent audience reception (B+ Cinemascore), this is not likely to clear much over $80 million domestic - which would put it below the total of the likes of The Lone Ranger ($88 million), the maligned Terminator: Genisys ($89 million) and Alita: Battle Angel ($85 million) - all of which were considered disappointing. Those hoping for an international bailout aren't getting much love, either. With just $28 million in China, and $94.6 million total overseas, the film will be lucky to clear $300 million worldwide - which would not be enough (with marketing and all that) to be profitable. I think it's time to face the fact that Terminator is played out with audiences and I have a feeling this might be the last time in a long time we're going to be hearing about this franchise.
2)
JOKER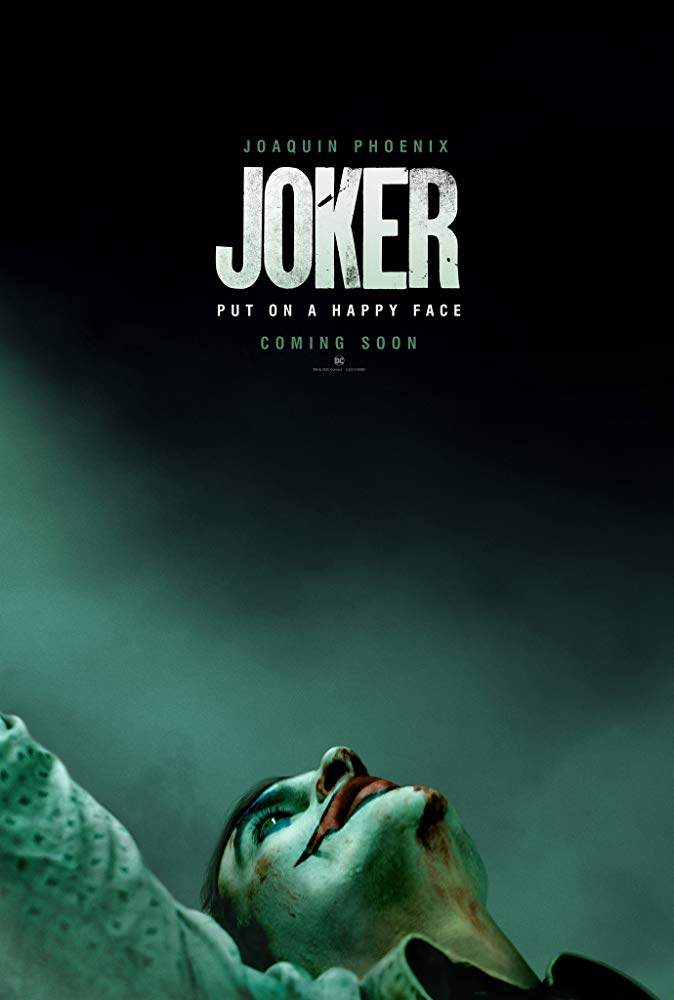 The film of the fall continued strong, dipping just 28% and adding $13.9 million, which means Joker is going to cross the $300 million mark, if not when actuals come in on Monday, within a day - as it sits at $299.6 million right now. It is now the only non-Disney/non-MCU film that will hit $300 million domestic - and, unless Jumanji: The Next Level breaks out - may be the only film to claim that title. This kind of strength means Joker will cross at least one more milestone - as it should hit $325 million, with a good chance at topping $330-$335 million as well. It is still going strong on the international front as well - with $634.4 million and counting - for a worldwide total of $934 million. It seems more and more likely this is going to top $1 billion worldwide - and could very well top The Dark Knight ($1.004 billion) to become the 4th best total for Warner Bros. behind just The Dark Knight Rises, Aquaman and Harry Potter and the Deathly Hallows (parts 1-2). It still impresses me that such a dark and quite twisted film would have this big an impact, but I'm not complaining - this is exactly the kind of film that should be celebrated and hopefully leads to more chances being taken in the future.
3)
MALEFICENT: MISTRESS OF EVIL
It's true that Maleficent just barely edged Joker last week, but the Mistress of Evil had to settle for third, dipping 37% and adding $12.1 million to its total, which now stands at $84.3 million. If it continues on its current path, it should hit about $115 million domestic, or just over the $113 million total of Dumbo. But the better news for Mistress of Evil is that it is really shining overseas - with $292 million thus far. It's not the big of stretch to imagine this hitting over $500 million worldwide. It might not save its disappointing domestic finish, but it would be enough for the film to save face and actually turn a small profit. I'm not going to hold my breath about a Maleficent 3 over it, but it's not going to be as big a disaster as, say, well Terminator: Dark Fate.
4)
HARRIET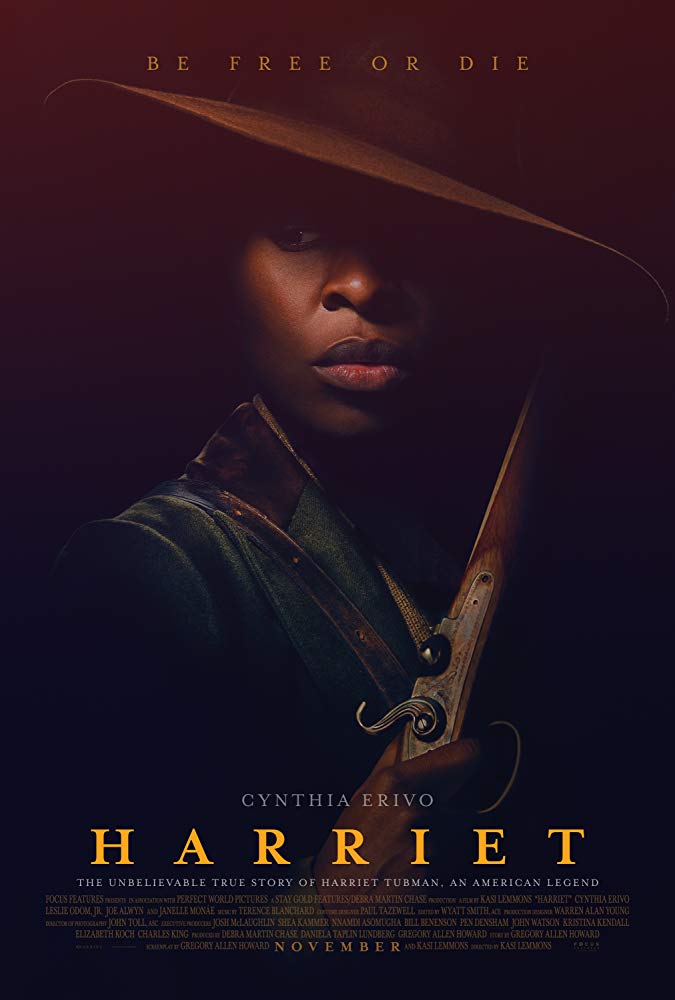 The other new film to break into the top five was Harriet, the biopic of the famous Underground Railroad legend as portrayed by Cynthia Erivo and directed by Kasi Lemmons. While the film may have played things a bit safe, it still came in ahead of expectations with a $12 million opening. It also earned a perfect "A+" Cinemascore from audiences, which means those who showed up were happy with the results. I would say that Focus Features should be quite happy with these results, especially considering how Joker continues to dominate the market. While Harriet isn't likely going to break out big, it's going to earn enough to make a bit of money and maybe open the doors for other unsung heroes to get their due.
5)
THE ADDAMS FAMILY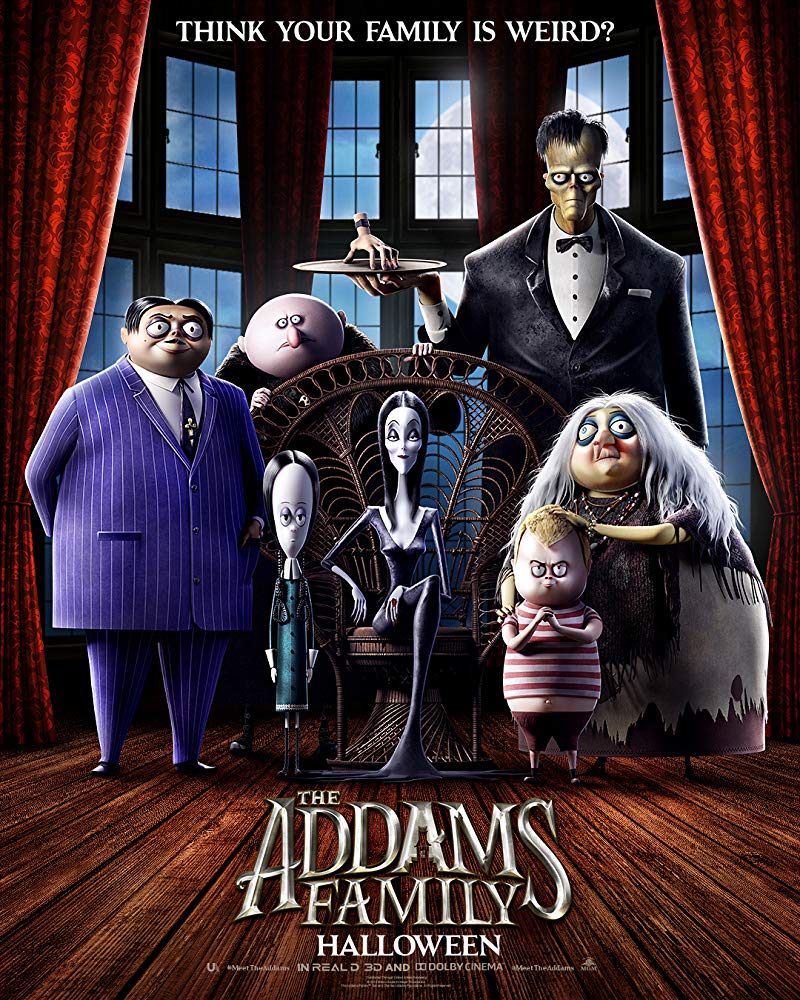 Rounding out the top five, and a surely getting at least a small bump from Halloween, the animated Addams Family dipped 25% in its fourth weekend out with an $8.5 million weekend and a new $85.2 million total. Its worldwide total sits just under $130 million and that should be more than enough for this one to earn a tidy profit. It's not going to set the world on fire, but then, I don't think that's necessary.
Outside the top five: Motherless Brooklyn, directed by and starring Edward Norton, had a rocky start with just $3.6 million in 9th place. It joins a long line of other disappointing drama type films (The Goldfinch, The Sun is Also a Star, The Kitchen) in the under-performing department.
Still, at least Motherless Brooklyn did better than Arctic Dogs. The animated film boasts an impressive cast (Jeremy Renner, James Franco, Anjelica Huston, Alec Baldwin and John Cleese among others) but could only muster a $3.1 million opening in over 2800 theaters. Its $1,090 per-theater average is also one of the lowest of the year - and certainly the lowest compared to its theater count. It joins the likes of Delgo and Oogieloves in the annals of animated failings.
The three big limited films continued to expand, and continued to post impressive numbers. Parasite become director Bong Joon-ho's first film to hit $100 million worldwide as its stateside theater count added 332 (461 total) and jumped from 12th to 11th place with $2.62 million (a 43.7% increase) and new $7.5 million total. Jojo Rabbit added 201 screens (for 256 total) jumping from 15th to 12th place with $2.4 million (up 130%) and a new $4.2 million total. Finally, The Lighthouse added 392 screens and wound up just over the $7 million mark.
Next week brings us the latest Stephen King adaptation in Doctor Sleep, along with Roland Emmerich's war film, Midway, fireman comedy Playing with Fire and holiday romance Last Christmas.
Comments