By Chris Kavan - 10/30/19 at 11:34 PM CT
As we bid October, and Halloween, a fond farewell, November ushers in a wave of new films. The monster release of the week will certainly be Terminator: Dark Fate, which ignores all the films released after T2 and serves as a direct sequel - though, judging by the critical reception - that's not necessarily going to make it any better. We have an animated film aimed at families, a historical drama about one an important historical figure too-often overlooked and crime drama following a very peculiar private detective. Even with less-than-stellar reviews, Terminator should be able to take the crown as November starts up.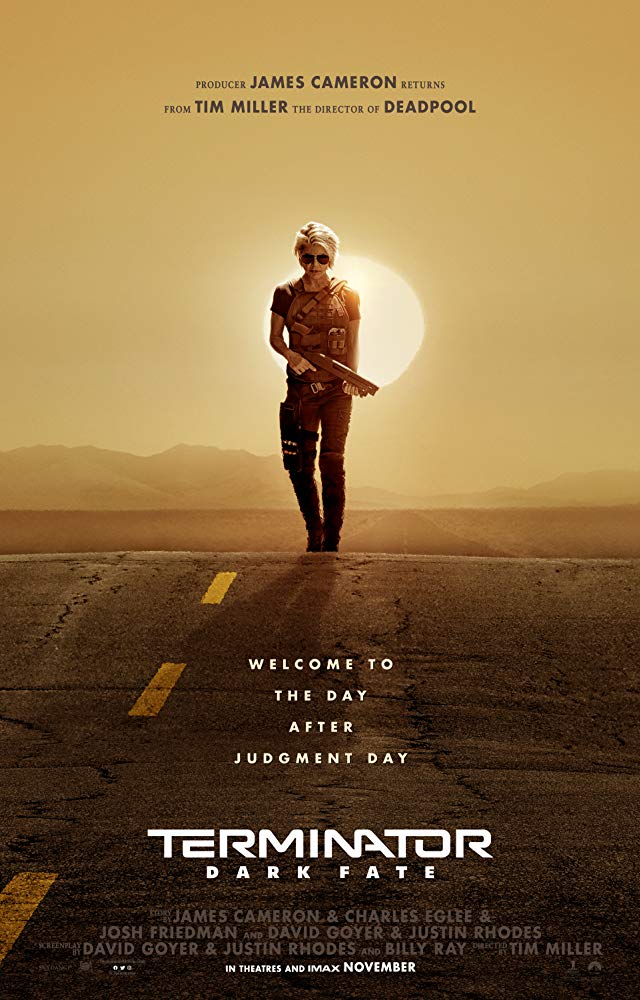 TERMINATOR: DARK FATE
It has been 18 years since Judgement Day - otherwise known as T2, James Cameron's excellent sequel that really lifted Terminator to new heights. Yet since then, we have weathered sequels of varying quality and a decent television show starring a pre-Game of Thrones Lena Headey and a kick-ass Summer Glau. But Dark Fate throws all that out the window by pretending everything after T2 resides in an alternate timeline (and, with all the time-travel shenanigans, why not?) and thus we get a direct sequel. Linda Hamilton is back on board - and Sarah Connor is still tough-as-nails, this time it's another target, Dani Ramos (Natalia Reyes) who is the target of a new terminator, Rev-9 (Gabriel Luna) who can not only transform, but split himself in two. Luckily, Dani has a new protector as well, the cyborg/human Grace (Mackenzie Davis) - and maybe even an aged T-800 (who now goes by Carl) - Arnold Schwarzenegger, back in action - will help too. While critics are mixed on this - 66% on Rotten Tomatoes thus far - it seems like it is at least trending better than the last few films in the franchise - the oddly-named Genisys only hit just 27% Fresh while Salvation was a mere 33%. That should count as a win right there, but really it will all come down to if audiences are ready to give the Terminator franchise another shot. I have no doubt it's going to come out on top - but by how much will determine if this is the final Terminator - or the start of something new.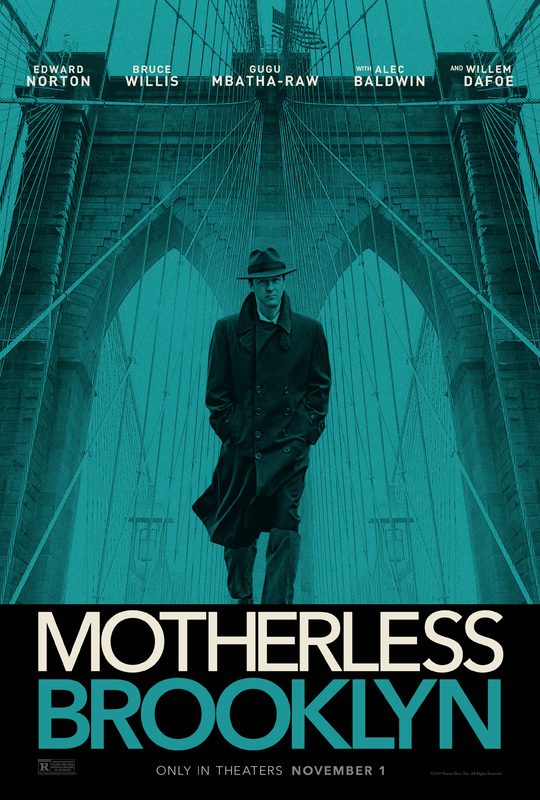 MOTHERLESS BROOKLYN
While Terminator is going to win the weekend, perhaps the most interesting film coming out over the weekend is Edward Norton playing a detective with Tourette's Syndrome in 1950s New York - investigating the death of his mentor (played by Bruce Willis). Along the way he meets plenty of criminals and other assorted underworld figures - all while unraveling a mystery with his obsessive mind with just the fate of the entire city on the line. The film features a pretty great cast - Gugu Mbatha-Raw, Alec Baldwin, Bobby Cannavale, Willem Dafoe, Ethan Suplee and Cherry Jones. The period setting and eccentricity of the main character interest me the most - Norton has always been one of my favorite actors, and not only does he get to sink his teeth into this excellent character, he directs the film as well. That's a double win as far as I'm concerned. I have a feeling, though, that like so many good, original films, this is going to struggle to make a big impact at the box office. It should do well enough but I'm guessing it's not going to be huge. But I'm going to keep my eye out for it.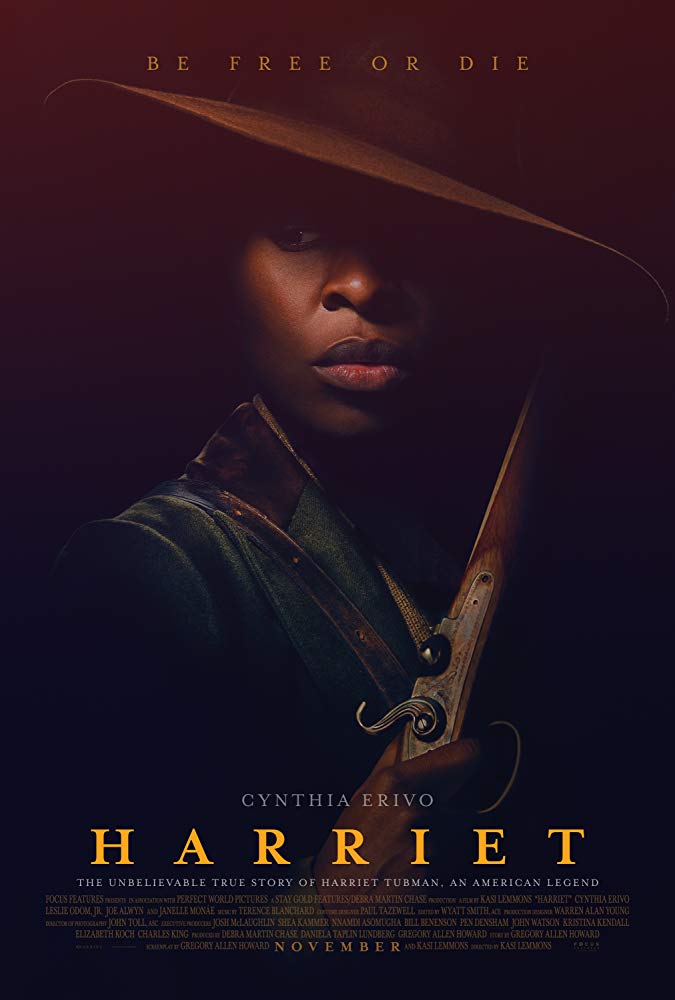 HARRIET
There are a lot of figures in history that should be brought to the big screen - and I have to say that Harriet Tubman - famous for the underground railroad - certainly deserves that treatment. But despite main actress Cynthia Erivo earning praise, most say that director Kasi Lemmons plays things too safe and delivers a rather rote and underwhelming biography. The film also features Leslie Odom Jr., Joe Alwyn, Clarke Peters and Vanessa Bell Calloway among others. I know that this is story and a life worth celebrating, but it deserves more than this by-the-numbers treatment. I don't know how well it's going to do but probably not as good as it should, considering the source.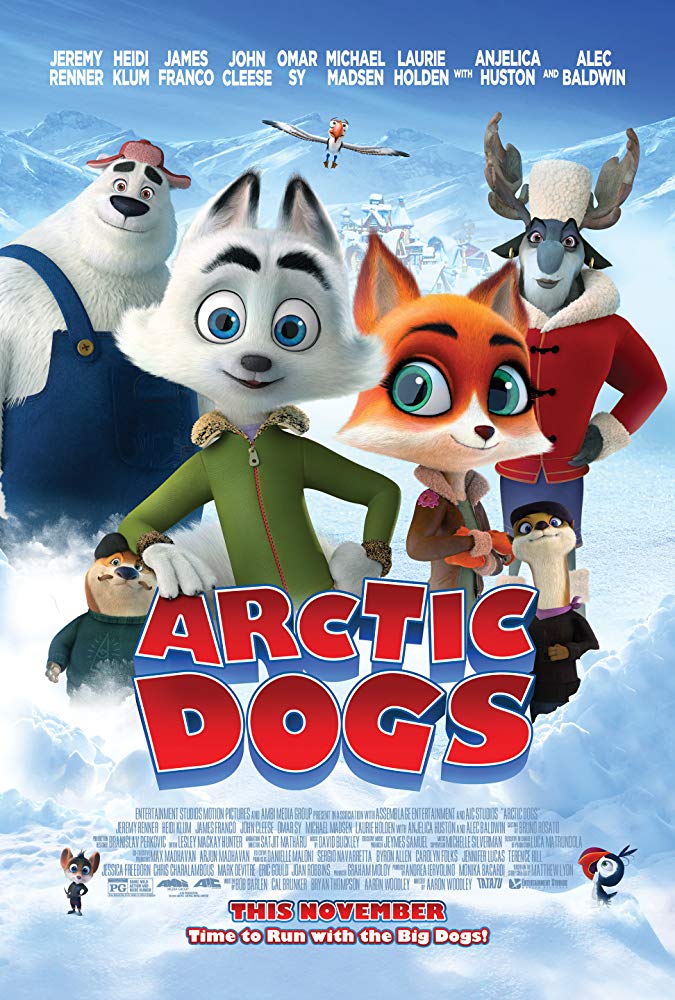 ARCTIC DOGS
So far we've had action and some heavy dramas, so let's change things up with a nice film for the family. The film follows the exploits of Swifty (Jeremy Renner) an arctic fox with big dreams. He wants to get out of the mailroom and become the real star of the arctic - the Top Dog courier. In order to prove he can hang with the big dogs, he nabs a sled and delivers a package to a mysterious location - the hideout of one Otto Von Walrus (John Cleese) where he discovers a nefarious plot to unleash pent-up gas and melt the Arctic. Swifty is not alone, however, with plenty of friends, from neurotic polar bear Lemmy (James Franco) to his curmudgeonly boss Magda (Anjelica Huston). He will have to enlist all the help he can to stop the Walrus plot. The film also features the voices of Alec Baldwin, Laurie Holden, Michael Madsen, Omar Sy and Heidi Klum. The rise or fall of this film depends entirely on whether families are ready to show up to the box office for a new film. The Addams Family is still going relatively strong - but may taper off after Halloween. If the kids need to be entertained, this seems like the obvious choice, but early November is an odd release date. This one could really wind up as a decent entry or another miss.
Terminator: Dark Fate should be able to top the box office without too much of an issue - but we'll see if this franchise reboot can impress - or be another sequel dud that has plagued so many films this year. I'll be back on Sunday with the final numbers.
Comments